Kik, a widely used messaging app since 2010, connects millions of users globally. It offers diverse features like messaging, media sharing, games, and the opportunity to meet new people. However, Kik can sometimes encounter problems, resulting in a slow interface, crashes, and bugs. Despite efforts to resolve these issues, some users still face difficulties with Kik not working as expected.
Answer:
Kik not loading or working can be caused by login failures, message delivery issues, crashes, freezing, etc. To fix it, check your internet connection, restart the app/device, switch to mobile data, clear the cache, update the app/device, reinstall Kik, or contact Kik Support as a last resort.
However, if the problem is in the app itself, either update the Kik app or reinstall it from the app store.
---
Kik Messenger is a highly popular app among teenagers in Canada and the United States. It stands out as an "anonymous chat messaging" app since users can register without providing a phone number. This feature allows people to engage in conversations worldwide without revealing their identities.
However, there are concerns surrounding Kik's safety, particularly regarding child abuse, sexual exploitation, and potential risks for vulnerable teenagers. Introducing the "Meet New People" feature has made it easier for users to privately chat with strangers, leading to sharing personal information and potentially misusing such data.
It's important to note that not all users on Kik can be trusted, as some may have malicious intentions, including scams and exploitation. Kik claims to prioritize user privacy by not sharing personal information with third parties and deleting all messages from their servers. Despite these efforts, caution should be exercised when sharing personal information.
Also Read: Why Is Kik Password Reset Not Working?
---
Why is Kik Not Working?
Kik is a famous messaging app, but the app's growth has been gradually declining over the years. That's because of the lack of security for a user's privacy and the frustrating errors and issues in the application leading to Kik not working properly.
Not every user faces the same issues on the app; it differs from user to user. For example, some are having difficulty using the account (inside the app) during registration, and others are due to Kik's server.
But here are the most common issues reported by Kik users. Have a little look.
Kik Login Failed And.
Can't register a new account.
Failed to deliver a message.
Cannot open the videos and photos which friends sent.
The application constantly crashes without any reason.
Taking too much time to deliver a message.
Kik is not sending messages.
Keeps freezing while searching for a new friend or someone's profile.
Notifications are on but not getting notified properly the way they used to.
Unable to properly change both profile and background pictures.
I got stuck on the way while responding to incoming messages.
Can't access some of the devices.
Also Read: How To Report Someone On Kik Live Stream?
---
Why Kik Not Working Today [Current Status and Problems]
If Kik is not working due to the above-listed issues, there could be many reasons why your Kik application is not working properly.
Kik verges on shutting down its messaging app despite having millions of active users so that it could focus more on its Kin Cryptocurrency field. You can see notifications like "Oops, something went wrong" or "There was a problem with your Kik app."
The company might have stopped working further on Kik, which could be one of the main reasons the app has issues. Whatever the reason, we will help you fix problems related to Kik not working on your iPhone/Android/PC/Mac with a few simple tips in the section below.
So, follow all the methods to fix your problem when Kik is not working on your mobile devices (Android/IOS).
Also Read: How To Get Someone's IP On Kik? [Tried And Tested Methods]
---
How To Fix The Problems If Kik Is Not Working
We have mentioned a few methods that you can use to fix the problems on Kik when the application is not working properly.
Method 1: Check Your Internet Connection
The Internet is an essential component of running any social networking app. So, make sure that your device's internet connection is quite stable.
If your Wi-Fi connection is poor or weak, the Kik app will not open. You cannot run the app smoothly or use its features.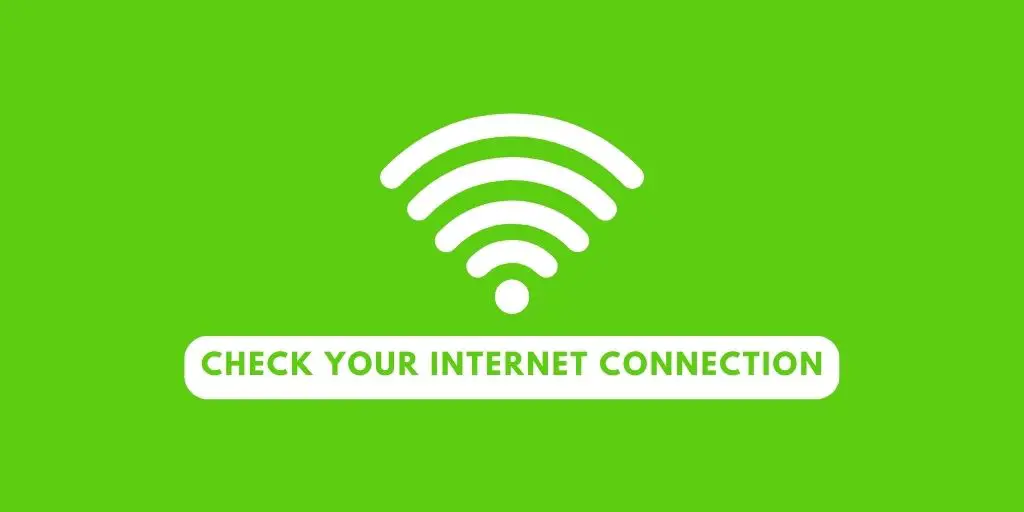 Check your internet speed; if you find it's not good enough, then you can use your mobile data or switch to another Wi-Fi network.
If it's not quite possible, then restart your Wi-Fi router. Press the small button on the back of the router beside the Ethernet port, leave it for 10 seconds, and restart it.
Also Read: How To Reset Kik Password Without Email?
Method 2: Restart The Application
If the Internet connection is not the issue, restart the Kik application on your device.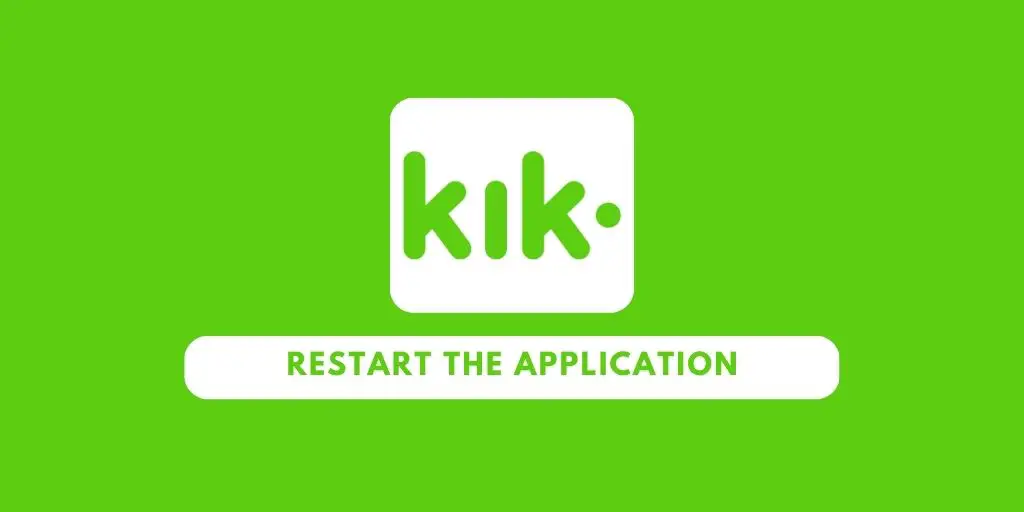 If Kik keeps showing problems like the inability to join groups, Kik not connecting, the "meet new people" feature not working, and so on, then close the app from the multiple task section and re-open the app.
Sometimes, the app may not be completely open because of some error. Restarting the app helps to reset the app's server back to normal.
Also Read: How To Scan Kik Code Without Another Device?
Method 3: Restart Your Device
If Kik does not run properly, you can try restarting your device. But before that, make sure you close the Kik app. It clears all the errors on your device as well as on the Kik app.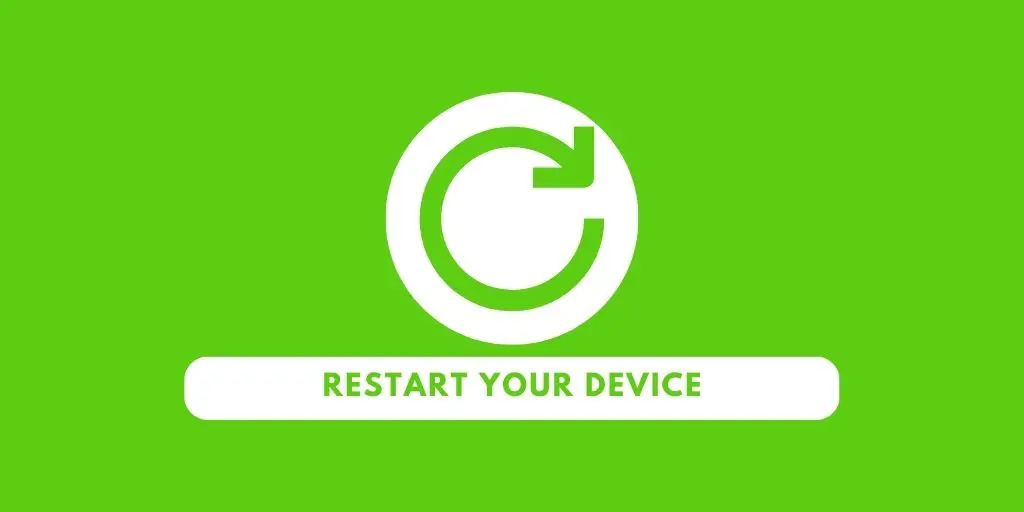 Now restart your device and wait for all the applications to load.
After that, open the Kik messenger and see whether the problem is solved or not. If not, move on to the next method.
For Android Users
Long-press on the power button until it shows the Restart option. After that, tap on it and simply wait for minutes.
For iOS Users
Simply long-press the power button, which will show you the option to switch off the phone. Wait for 1 minute and then once again open the device. This will let your phone cool down and help your iOS device to operate smoothly.
Also Read: How to Get Kik for PC | Download Kik Messenger on PC
Method 4: Use Mobile Data Instead Of Wi-Fi
The Kik application requires a strong internet connection for it to work smoothly.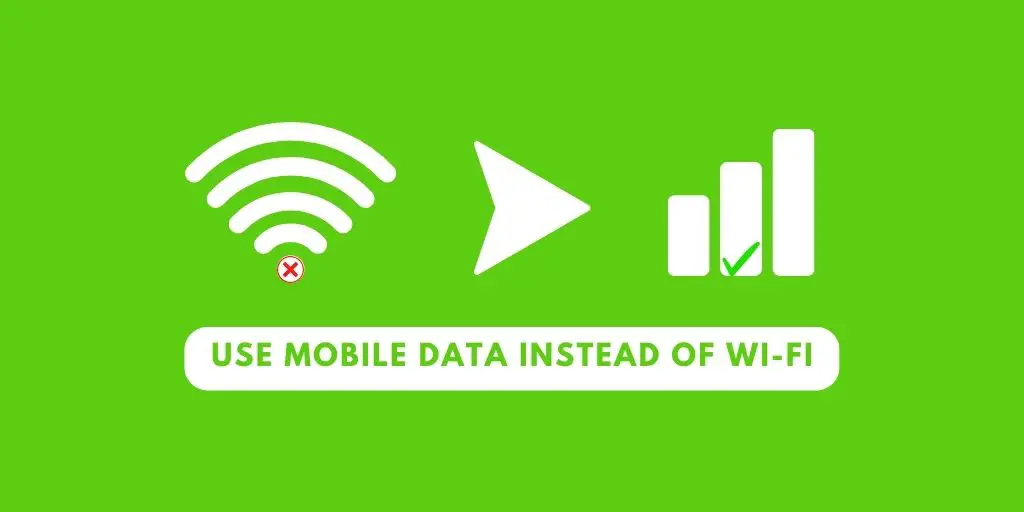 If the internet connection is slow and restarting your device does not work, you can switch to Wi-Fi Wi-Fi.
Here are the steps to switch to mobile data on your device.
Step 1: Open Settings
First, open the settings (gear icon) on your device.
Step 2: Look For Mobile Data
Next, search for mobile data within the settings. You can also swipe down on your homepage to get the mobile data option on the grid.
Step 3: Turn On The Mobile Data
Please turn on the mobile data by pressing it.
Step 4: Restrict All Other Installed Apps
Do not forget to restrict all the other installed apps except Kik Messenger to ensure the data only gets used by Kik Messenger.
Also Read: How To Send Fake Live Camera Picture On Kik
Method 5: Force Stop The Kik App
When Kik keeps glitching or not working in general, you can force-stop the Kik app. This stops the app instantly from running.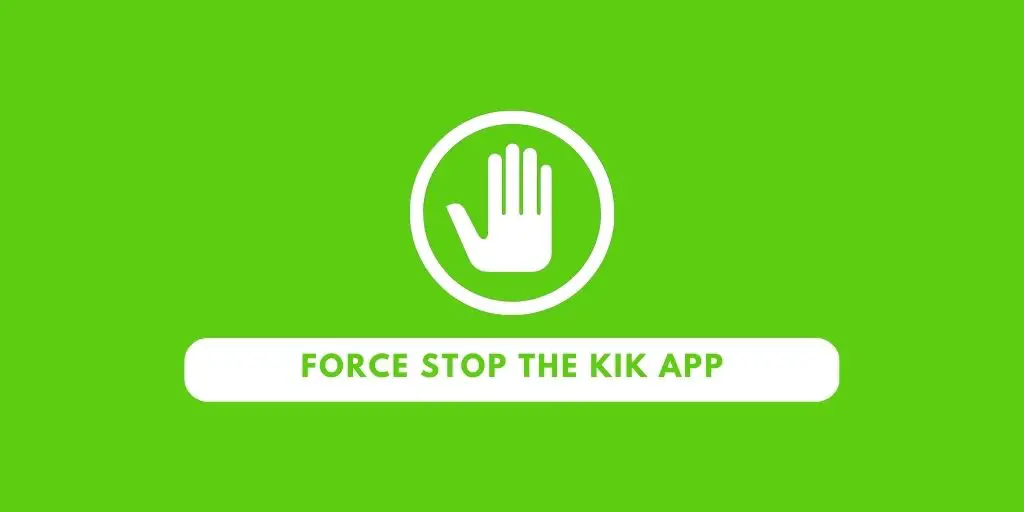 Sometimes, it also resets the app's server. It is just like restarting the app, but it works more efficiently.
So, to force-stop the Kik app, follow the steps mentioned below.
Steps To Force Stop Kik App On Android Device
Go to your device's settings (gear icon).
Scroll down and locate the Application Manager. Once you find it, then tap on it. You can find the list of all the installed apps.
Now, tap on the Kik app.
After that, tap on Force Stop and tap on, Ok.
Steps To Force Stop Kik App On iOS Device
When Kik is still running in the background, move to the home screen.
Now double-tap on the home button.
Swipe up on the Kik messenger, which will force stop the app.
Doing so will let your Kik app restart all its functions and will give less pressure on the processor of your devices.
Also Read: Photos And Videos Are Not Loading On Kik
Method 6: Clear The Kik Cache
Clearing the cache means deleting all the stored data and information from Kik. For example, it will remove your entire saved contact, chat messages, login data, and database.
Clearing the cache will let Kik operate smoothly and reduce glitches.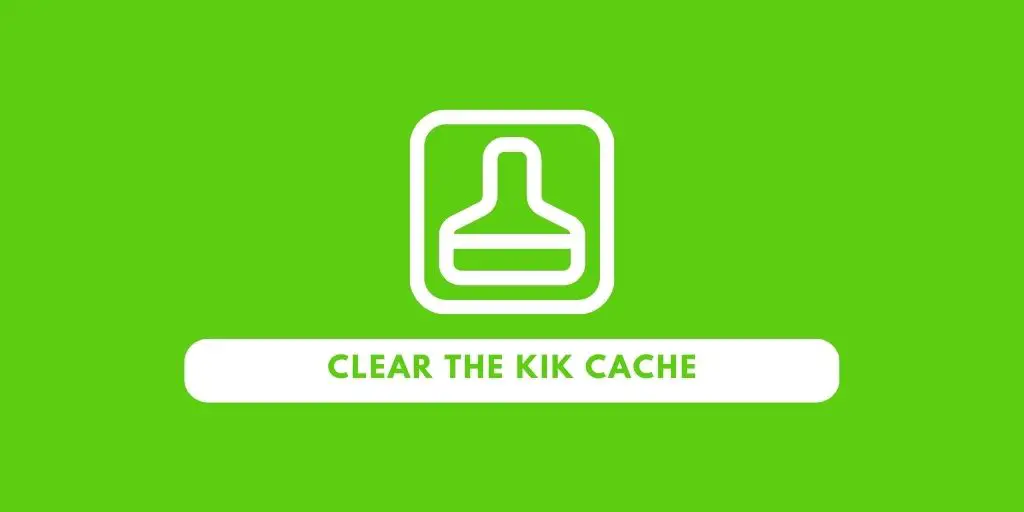 Your Kik app will be just like when you first installed it from the Google Play Store/App Store.
This is a risky method that will clean your Kik messenger. So, only use this method if Kik keeps crashing or freezing.
Steps To Clear Kik Cache On Android Device
The steps to clear the Kik cache on Android devices are below.
Step 1: Go To Settings
Open the Settings app on your device.
Step 2: Go To Application Manager
Tap on Application Manager under the device section.
Step 3: Go To Kik App
Locate and tap on the Kik app.
Step 4: Tap On Clear
Tap on the Clear option. And then, you can tap on OK to confirm the action.
Steps To Clear Kik Cache On iOS Device
On iPhone, clearing the cache means deleting the app. When you clear an app's cache, it will wipe out all the data anyway. So it is not a big issue to delete the app rather than clear the cache.
Besides, you can re-download the app from the App Store.
Step 1: Go To Settings
Open the iPhone settings.
Step 2: Go To The General
Tap on the General option.
Step 3: Access iPhone Storage
Now, tap on the iPhone Storage option, which opens and shows the list of all the installed apps.
Step 4: Locate Kik App
Scroll down and search for the Kik app. Once you find it, tap on the app.
Step 5: Delete the App
Finally, tap on the Delete App option at the bottom.
Now, open the App Store and re-download the Kik app.
Also Read: How To Clear Kik Cache
Method 7: Log Out Of Kik And Log Back In
If your Kik app is not working properly, then log out from your account and log back in. This will take your app back to normal and may fix the issues.
To log out from the Kik app, follow the simple steps below.
[Note: This process applies to both Android and IOS devices.]
Launch the Kik app on your device.
Tap on Settings (gear icon) from the upper right corner.
Now, tap on the Your Account option. This is the first option inside the settings section.
Tap on the Log Out option.
Now, log back in using your correct login credentials.
Also Read: How To Check If Someone Is Online On Kik
Method 8: Update Your App
If your Kik app is outdated, it will not load, work, and connect correctly. An updated app already includes new features and changes that have been made to the previous features.
So, if you do not keep up with the latest updates, then Kik will not work smoothly.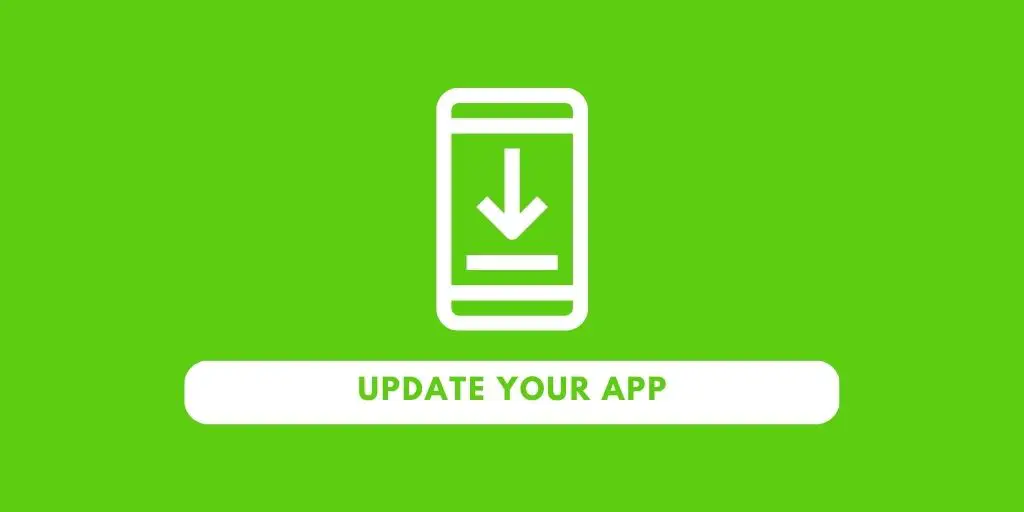 Besides, updating the app fixes bugs and errors that were causing problems accessing the app and its features.
To update your Kik app, follow the simple procedure mentioned down below.
Update Kik App On Android Device
Open the Google Play Store from your device.
Tap on the three horizontal lines from the upper left corner of the screen.
Please tap on the My Apps & Games option.
You can update your app in two sections. If there is a new update for your Kik app, then you can find it in the Updates section. From there, you can update the app. Otherwise, go to the Installed section and manually update your app.
Moreover, you can also turn on the auto-update option on your device. This enables the Google Play Store to update the app whenever a new update is available automatically.
To do so, follow the steps down below.
Steps To Auto Update Kik App On Android
Open the Google Play Store.
Tap on three horizontal lines located on the upper left corner of the home screen.
Now, tap on the Settings option.
Tap on the Auto-updates apps option.
Now you can choose two options to update your app. Selecting "Over Any Network" will update the app when you use any of the two networks; Wi-Fi or mobile data. But, if you select "Over Wi-Fi Only," then it updates the Kik app only when you turn on your Wi-Fi network.
Update The Kik App On iOS Device
Open the App Store.
Tap on Today, which is located at the bottom.
Now, tap on the Your Profile icon from the top section.
Under the Available Updates section, check for an Update for Kik.
If there is one, then tap on Update. If you also want to update other apps, tap on Update All.
Also Read: How To Fix Kik Sign-Up Error?
Method 9: Update Your Device
If you are running the latest version of the Kik app on an old device or an older OS (Operating System), they both aren't compatible.
So you have to update your device or reach out for a new one for Kik Messenger to run smoothly.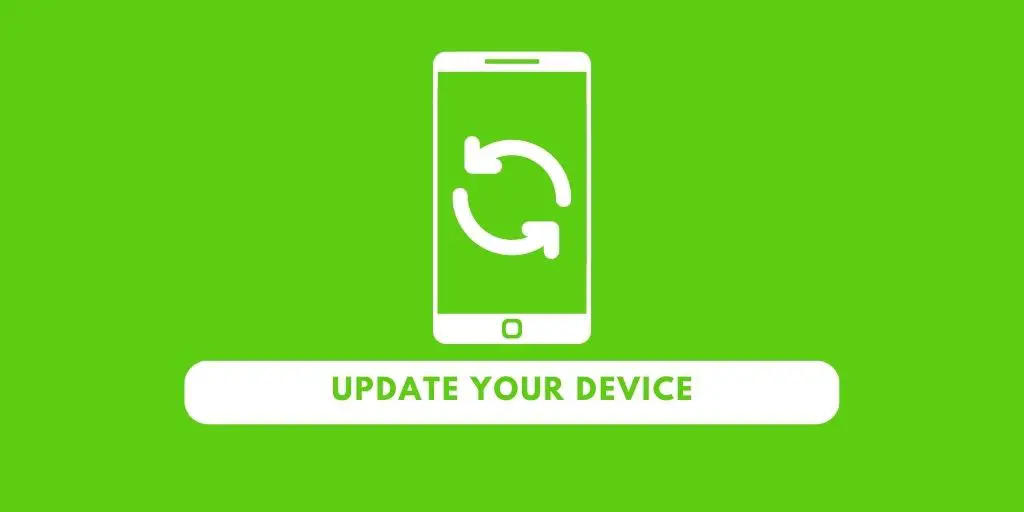 Usually, Kik doesn't need the latest version, but if your device's OS version is less than 4.4.2 (Android), it might cause trouble.
So update your mobile if Kik is not connecting, keeps crashing, is slow, or is not opening.
For that, follow the steps mentioned below.
Steps To Update An Android Device
Open your mobile settings.
Scroll down and tap on the About Device option.
Now, tap on Software Update.
Some devices automatically update themselves if one is available when you toggle onto the Auto-update option. In case that does not happen, tap on the Update option. This will check for an update and proceed to get the latest version of the OS if one is available. Otherwise, the message will be "Your device is up-to-date."
Steps To Update An iOS Device.
Open your mobile settings.
Tap on the General option.
Now, tap on the Software Update option.
It will search for the new Update, if there is one, and proceed to get your device's latest version of iOS. If your iPhone already has the latest version of iOS, then it will leave a message "Your Software is up to date."
Also Read: How to Delete Messages on Kik?
Method 10: Reinstall The Kik App
If the methods mentioned above do not work, it's time to uninstall the Kik app. Your app might not have been installed correctly during the installation process.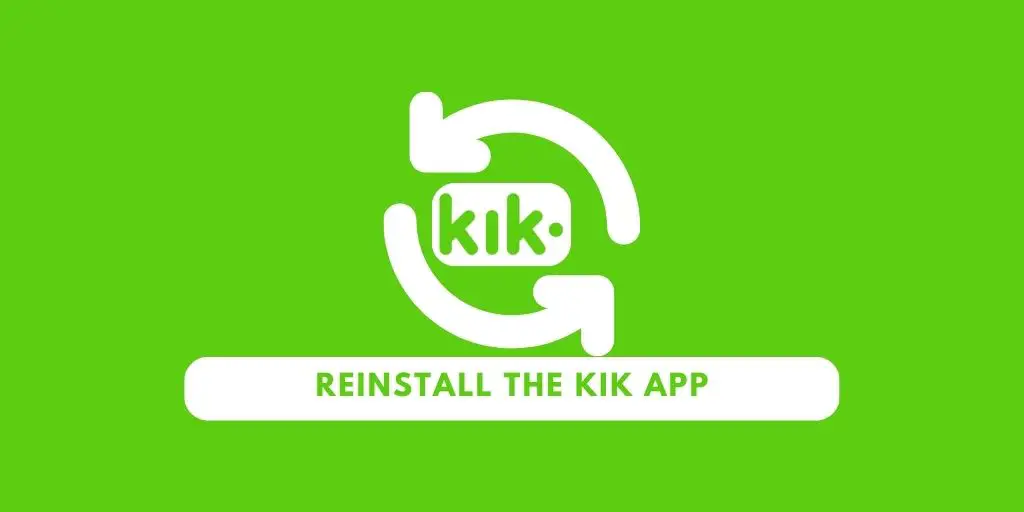 In this case, some of the app's features will not work smoothly and might crash from time to time.
In this case, it is best to uninstall the Kik app and re-download it from the Google Play Store/App Store.
Steps To Reinstall Kik App On Android Device
Go to the device Settings.
Tap on the Application Manager option under the Device section.
Locate and tap on the Kik app.
Finally, tap on the Uninstall option and Uninstall.
If you feel the above process is way too long, then long-tap on the Kik app and drag it to the Remove option. This will delete/uninstall the app from your device.
Steps To Reinstall Kik App On iOS Device.
Open the Setting on your device.
Now, select the General tab.
After that, select the iPhone Storage option.
Locate your Kik app and tap on the Delete option.
Finally, tap on the Confirm button.
Also Read: How To Delete Messages On Kik [Step By Step]
Method 11: Free Up Storage
Insufficient storage space on your device can cause apps like Kik to crash or function improperly. This is because there is not enough room for the app data and cache to be stored and accessed smoothly.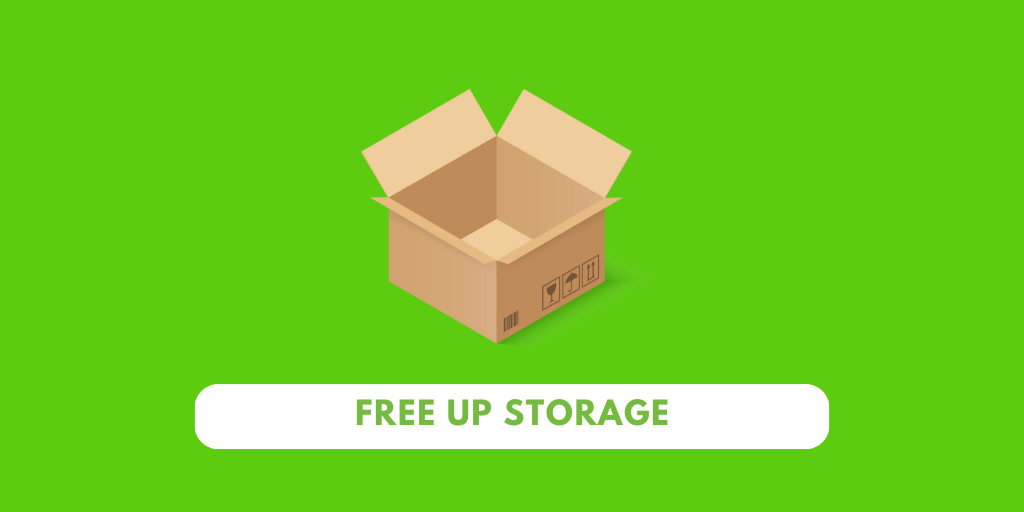 To free up more space:
Go to your phone's Settings > Storage to see which apps and media occupy space.
Uninstall apps you no longer use. Remove bloatware that came pre-installed.
Offload large files and media like photos, videos, downloads, etc. You can transfer them to a computer or cloud storage.
Use a storage cleaner app to remove residual junk files, old app files, and system caches.
Go to Kik's app settings and clear stored data, documents, etc.
Delete old text conversations within the Kik app itself.
Compress photos and videos to take up less space.
Move media to an external SD card if your phone supports it.
Freeing up at least a few GBs can improve performance and stability. With more available storage, Kik will have room to save all of its data, caches, and configurations. This prevents slowdowns and crashes related to bulging storage.
Make sure to regularly manage your storage by removing unused content. It's one of the easiest troubleshooting steps for Kik and other apps when they start malfunctioning.
Also Read: How To Tell If Someone Deleted Kik?
Method 12: Factory Reset Device
If no other troubleshooting steps have resolved your issues with Kik, a factory reset on your smartphone can often fix even the most stubborn connectivity and functional problems.
A factory reset will erase all data, settings, and installed apps on your phone, reverting it to a blank state like when you first purchased it.
Before resetting:
Back up any important data from your phone, like contacts, photos, app data, etc. This can be done manually or using a cloud backup service.
Log out of accounts connected to apps on your device.
Then to reset:
On Android – Go to Settings > System > Reset options > Erase all data (factory reset).
On iPhone – Go to Settings > General > Reset > Erase all content and settings.
Follow the prompts to confirm the reset. This will initiate the process.
Once the reset is complete, your phone will reboot, and you'll have to reconfigure it from scratch, including reinstalling apps like Kik. This wipe of the slate clears out any problematic software issues, cached data, or settings that could be preventing Kik from working properly.
After trying all standard troubleshooting, the factory reset should only be done as a last resort. But when performed correctly, it can resolve even the trickiest app issues that prevent them from functioning.
Also Read: How To Send Messages To Someone On Kik?
Method 13: Uninstall Third-Party Tool Or Non-Default Keyboard
Sometimes third-party or non-default keyboard apps can interfere with sending messages properly in Kik. The additional keyboards override the default text input system and can cause conflicts. Issues like messages getting stuck, not sending, or disappearing have been reported.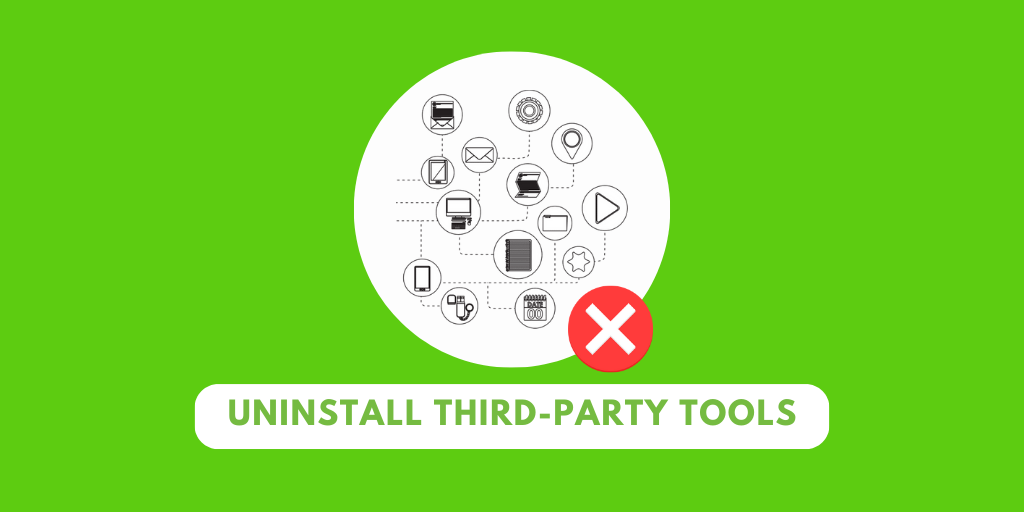 To rule out any keyboard conflicts, try removing all added keyboards from your device. Go to Settings > General > Keyboard > Keyboards and delete any you've downloaded or added. Revert to the default system keyboard that came with your phone's OS. With other keyboards uninstalled, Kik should be able to send messages smoothly without any input conflicts.
If the issues persist, you can rule out third-party keyboards as the culprit. But uninstalling them is an easy troubleshooting step that has resolved Kik problems for some users.
Also Read: How To See All New And Trending Live Videos On Kik Messenger?

Method 14: Contact Kik Support
If you have tried all of the basic troubleshooting tips and Kik is still not working properly, it's time to contact Kik customer support for additional help. Within the Kik app, go to Settings and select Help. You can find options to email Kik support directly from the app and explain your issue.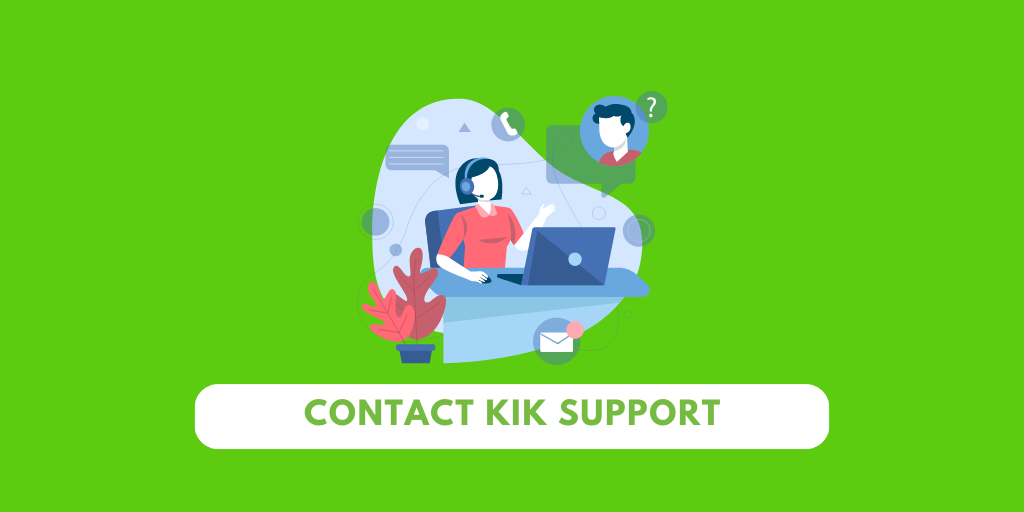 You can also visit the Kik support website at help.kik.com and browse their FAQs or submit a request online. Explaining your troubleshooting steps already taken helps them resolve your request faster. Additionally, attempt to contact Kik support via social media like Twitter or Facebook. Companies typically respond quicker to public posts about issues. Please describe your problem and mention their account.
When contacting Kik support, make sure to detail the following:
The specific issue you are having (can't send messages, app crashing, etc.)
Troubleshooting steps you've already tried to resolve it
Screenshots of any error messages
Your device model, OS version, and Kik app version
This information is crucial for their team to investigate and provide fixes or workarounds tailored to your issue. With their specialized knowledge, Kik support can hopefully get to the bottom of lingering problems.
Also Read: How to Mute Someone on Kik
---
Is Kik Down?
We think it's down when Kik stops working, connecting, and crashing. This is a normal thing because of its unusual app issue. But let me remind you that Kik will not go down easily; it's rare.
In case Kik is down, then you will face a server problem. This means that even after following the methods mentioned above, it will not work.
So, if you find any unusual behavior on the Kik app or think it's down, you can check it on the Down Detector.
Also Read: How To Remove Live Stream On Kik?

---
Why Am I Unable To Sign-Up In Kik?
You may face Kik sign-up errors due to invalid credentials, connection issues, age restrictions, captcha problems, outdated app versions, or previous bans.
Fixes include using a valid email and username, ensuring a stable internet connection, entering accurate age info, completing the captcha, updating Kik, and trying again from a new device. Changing credentials or troubleshooting technical problems can help bypass sign-up issues.
Also Read: How To Check If Someone Is Online On Kik?
---
Why is Kik Meet New People Not Working?
'Meet New People' is a feature on Kik that lets users meet new people for 15 minutes and talk with them.
But sometimes, the feature does not work as intended. This sometimes happens due to internal errors.
So, follow the steps below if Kik 'Meet New People' is not working.
Restart the Kik app.
Clear the cache on the Kik app.
Update the Kik app if an update is available.
Log out of Kik's account from all other devices.
Restart the mobile device.
These solutions work most of the time. If the issue still persists, you can contact Kik support and ask them for help.
Also Read: Forgot Kik Username? Proven Ways To Recover Kik Account
---
Why Are Kik Notifications Not Working?
Kik notifications are enabled when you first install the app on your phone.
If you are experiencing an issue with Kik notifications not working, follow the steps below.
Check the notification settings of your device. Kik notifications may be disabled there.
Clear the Kik app cache.
Restart and reinstall the Kik app.
Also Read: Solutions For Kik Notifications Not Working
---
Issue Of Kik Not Showing Up On Playstore
Kik recently developed the 'Go Live' feature on their application.
Kik was unavailable in the Play Store and App Store when the company was working on this Update and while dropping it.
This means that Kik did not appear when searching for it on the Play Store or App Store.
Now that the feature is updated and the application has been launched, you can easily look for the Kik application and download it onto your device from Play Store and App Store.
Also Read: How To Include A Bot On Kik Chat?
---
Why Is Kik Captcha Not Working
Captcha is any defense or secure mechanism to protect a site or application. Captcha functions to help boost your website's efficiency and ensure that there are no bots.
A human must interact with the process of Captcha to ensure that the user is not a bot.
So, you can do a few things if the Kik captcha is not working on your device.
Restart the Kik application.
Reload Captcha on your device.
Make sure your Wi-Fi connection is good.
Use the steps mentioned earlier to update your Kik application on your device.
Log into Captcha with another device.
Reinstall the Kik application on your device using the steps mentioned above.
Also Read: Fixes For Kik Captcha Not Working

---
Some Frequently Asked Questions (FAQs)
Some frequently asked questions are taken from the Internet. Please review the questions and their answers to understand more about the topic.
---
Why Is Kik Not Working On My iPhone?
If Kik is not working on your iPhone, restart or update the Kik app. You can also cut off your device's data connection and switch to your Wi-Fi network by disabling the mobile data.
---
Why Is Kik Not Connecting?
If Kik is not connecting, check if your internet connection is stable. If not, then move to your mobile data for a good connection.
When your internet connection is weak, Kik will not run smoothly and will take much time to load.
---
Why Is Kik Not Working On Mobile Data?
If Kik is not working on mobile data, then switch to your Wi-Fi network. This will help you to get a proper connection without any disturbance.
---
Why Is Kik Live Stream Not Working?
Kik live streams are free and accessible from your Kik account itself. If Kik Live streams are not working, it can be due to multiple reasons, such as in-app problems or external reasons.
---
Does Kik Work Without Wi-Fi?
Kik works without Wi-Fi, but you must switch to your mobile data.
---
Can We Earn Money From Kik?
Even though many people wish to earn money through an online platform, there is no direct way to earn money on Kik. Regardless, you can sell things via direct message on Kiks and earn money.
---
Conclusion
Kik is still a good messaging app to connect with friends and new friends worldwide. However, even with its good service, it sometimes causes serious frustrating issues.
So, whenever Kik is not working properly on your device, follow the earlier methods to fix the problems. Moreover, do not share your private information with strangers that you have connected with on Kik.
Trust me; letting other people know about your private life on Kik is not good. Besides that, meet new people and have fun.
Do you have any queries? If yes, then leave comments in the comment section down below.
Thank You!