Kik live streams are one of the most attractive features of the Kik messenger application. This feature was recently updated by Kik Messenger. Users say there are issues when Kik live streams do not work well or load. This article is perfect for learning why Kik's live stream is not working.
Answer:
If your Kik Live Stream is not working, it could be due to weak internet, cache, terms violation, sensitive content, account issues, app problems, or server downtime. Try checking the connection, reloading, allowing full loading, restarting, clearing the cache, following terms, updating the app, switching versions, updating the device, or seeking help from Kik Help Center.

---
What Is Kik Live, And How Does It Work?
Kik Live features a dedicated live page on the Kik app. When you go live on Kik, you get to meet new people, as anyone who goes on the live page can watch your live stream.
You can also request to join other people's live streams, and others can join in on your live. In addition, the live session has fun features such as filters and other engaging features.
You can also gain a lot of popularity when you go live on Kik. There is a leaderboard feature that a user can get to if they get a lot of viewers in their lives. In addition, you can earn gifts, hearts, and rewards on your live streams.
---
Why Is Kik Live Stream Not Working?
There are issues that users address where Kik live streams sometimes don't run at all. And at times, a live stream does not work properly when it's already streaming. Here are some reasons why your Kik live stream is not working.
1. Weak Internet Connection
A good internet connection is one of the most important things when going live on Kik. If you have a poor internet connection, you cannot access the live feature on Kik.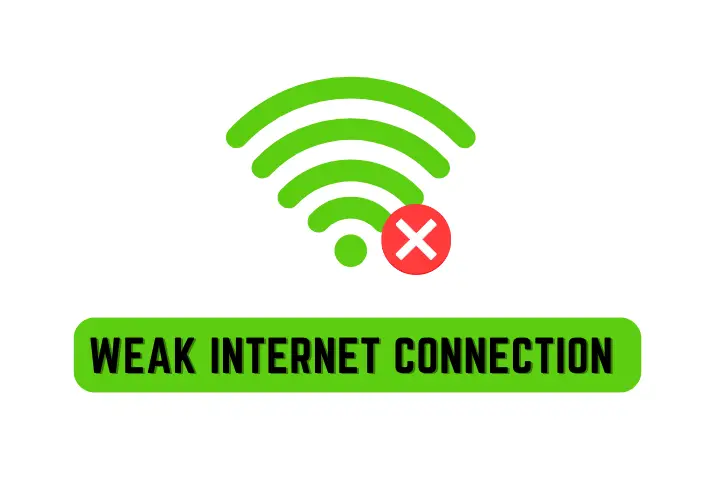 Users will not get notified of your live streams as well. In addition, the screen will not load properly when you try to connect to a live stream.
A poor internet connection will hamper the live content while going live on Kik and not make it engaging. This creates a problem for you and the viewers of your live stream.
2. Kik Cache
Whenever you use an application, the cache in the application duplicates the data of the web pages you access through it. This way, it is faster and easier whenever you try to load the application again.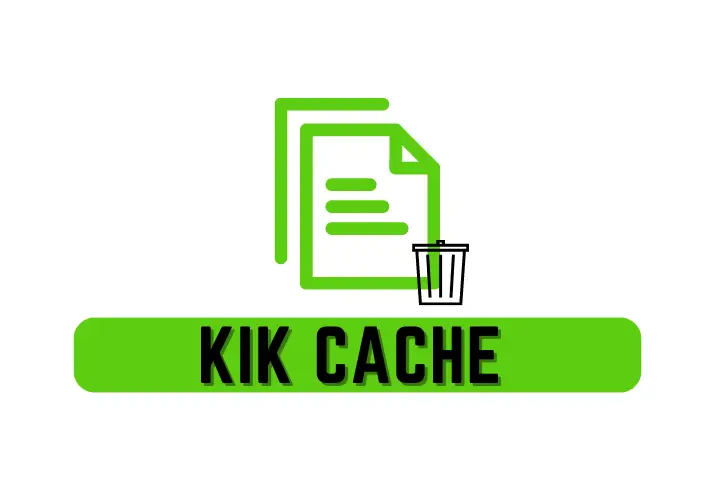 This is why cache can be helpful; however, the more you use an application, the more cache gets stored. Moreover, the cache can hamper your application's usage in the long run by making it slower. Live streams can also be affected by this Kik cache.
3. User Violated Kik Terms And Conditions
Another reason why users cannot go live is if they have violated the Kik terms and conditions on a live stream. Before you go live, a dialog box shows the terms and conditions that users need to follow to ensure a safe live stream session.
So, if you violate these terms and conditions, Kik will ban you from going live on the app. This means you will not see the live feature on the Kik application. Moreover, Ki could even ban your account altogether for violating these terms. We have laid out the terms and conditions for further reference in this situation below.
Nudity Or Pornography is Not Allowed
Hate Speech And Bullying Are Unaccepted
No Streaming As An Underage User
4. Sensitive Live Content
Any sensitive content cannot be streamed on live streams. As mentioned above, Kik has certain terms and conditions that cannot be violated.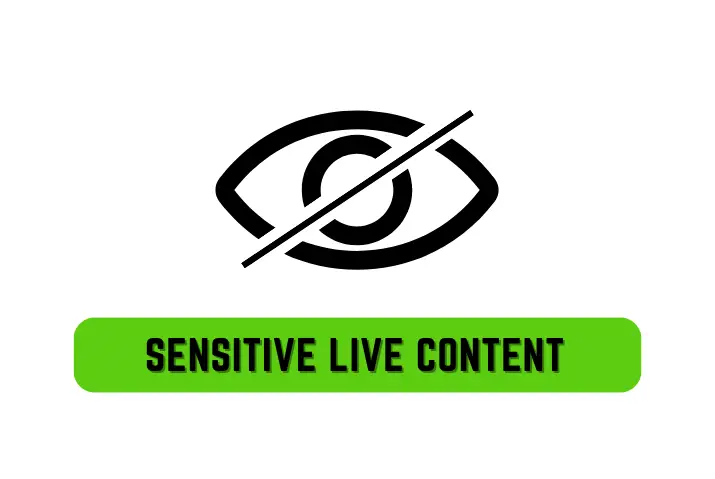 Overall, you must focus on ensuring the live streams are a safe space for the viewers to engage.
5. Account Reports And Bans
Another issue that can cause problems in live streaming on Kik is reports and bans. If a user or multiple users report your live streams, Kik will likely revoke your access to streaming on their application.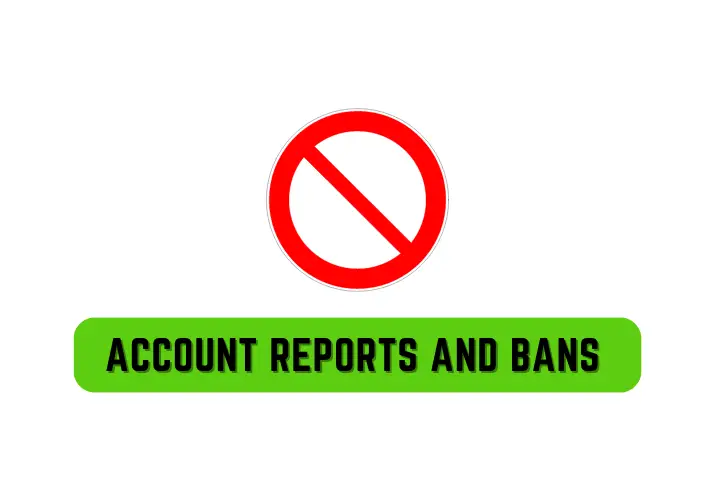 However, it is rare for Kik only to ban the live feature on your application, but it is not impossible.
If multiple users report your lives or if you violate the terms, then this is likely to happen. But, in most cases, your entire account is likely to get banned if this happens.
6. Kik App Is Outdated
The go-live feature on Kik is the newest update that Kik rolled out. Moreover, Kik is still working on creating a better live experience for its users and testing different features and updates on the live streams.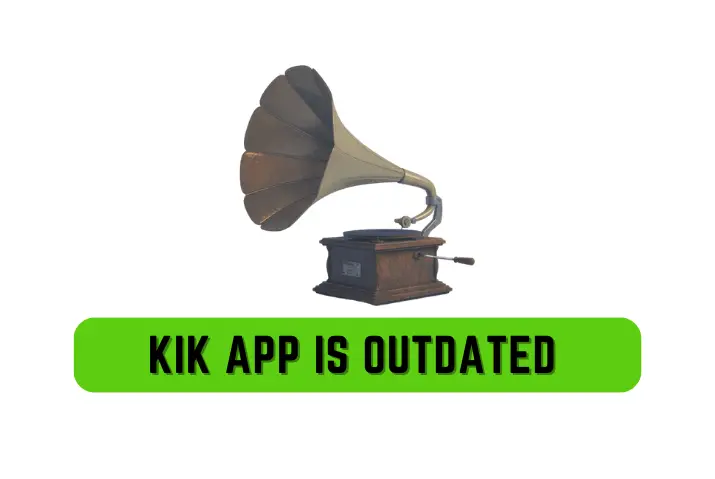 So, first off, the live stream may not work with an outdated Kik application. You also need to remember that Kik live streams are in a testing phase and are constantly changing.
7. Corrupted Kik App
Next, the issue that can cause the live stream feature to not work on your Kik application is when there are corrupted files in the application.
So, if your Kik application is connected to any third-party websites and applications, then there might be corrupted files affecting the Kik app. Ensure that you either update the application, reinstall it, or log in to your Kik account again.
8. Kik App Is Crashing
Another reason your live streams do not work on Kik is if the Kik application is crashing.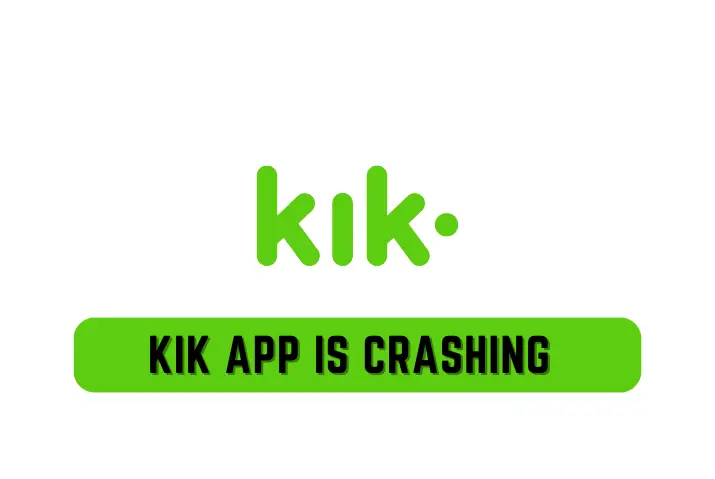 This happens for many reasons but also affects the live feature.
9. Server Down Of Kik
Kik servers may go down occasionally, resulting in Kik Live stream not working. If this happens, you will not be able to go live from your Kik account until the server is back up. In the meantime, you can try one of the following methods:
Use a different device: If you are trying to create a Kik account on your computer, try using your phone instead. Kik works better on mobile devices, anyway.
Use a different browser: If you are trying to create a Kik account on your phone, try using a different browser, such as Safari or Chrome.
Use a VPN: If you are trying to create a Kik account from a country where Kik is banned, try using a VPN. This will allow you to bypass the country's restrictions and access Kik servers.
Wait it out: Sometimes, the best solution is simply to wait it out until Kik servers are back up and running.
Sometimes, this can cause your live feature to disappear from the Kik page itself.
Also Read: Why Is Kik Not Working?
---
Ways To Fix Kik Live Stream Not Working
Now that we looked into the different reasons why your Kik live stream is down, here are ways in which you can fix this issue on Kik. Look further to know how each issue can be fixed.
Have a better Wi-Fi connection.
Force shut the Kik application
Follow Kik's terms and conditions
Switch to the older version of Kik
Also Read: Photos And Videos Are Not Loading On Kik 
1. Have A Better Wifi Connection
The first thing you can do is to check your wifi connection. See if the wifi is working properly, and if you have a weak connection, you can switch to mobile data too.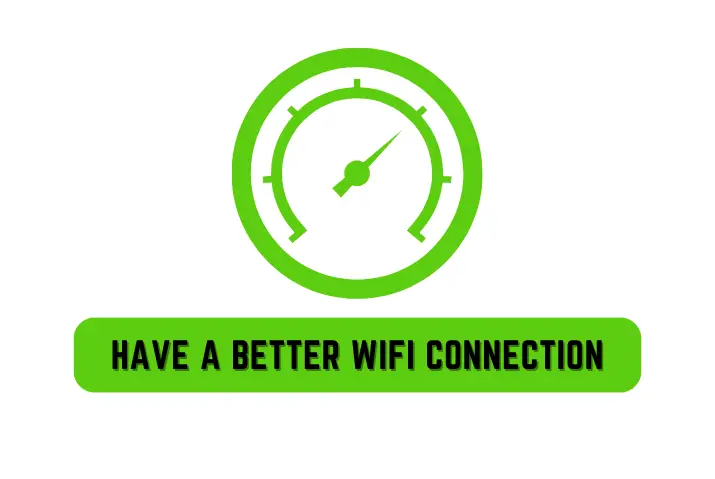 Always ensure that your live streams are from a place with a better internet connection, or the live stream will lag and create a bad environment for your users to interact with you.
2. Reload Live Stream
Next, you can always reload the live stream on Kik for better access to its features.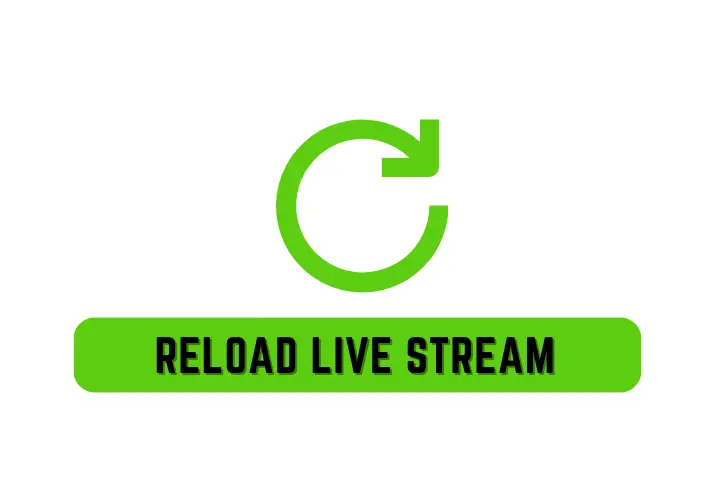 Make sure your live stream loads entirely before you try to go live.
3. Let Live Load
Before, the live feature was available on the screen's top right corner, and now this has been shifted to the bottom of the screen. Unfortunately, the recent update has also caused the live load time to increase.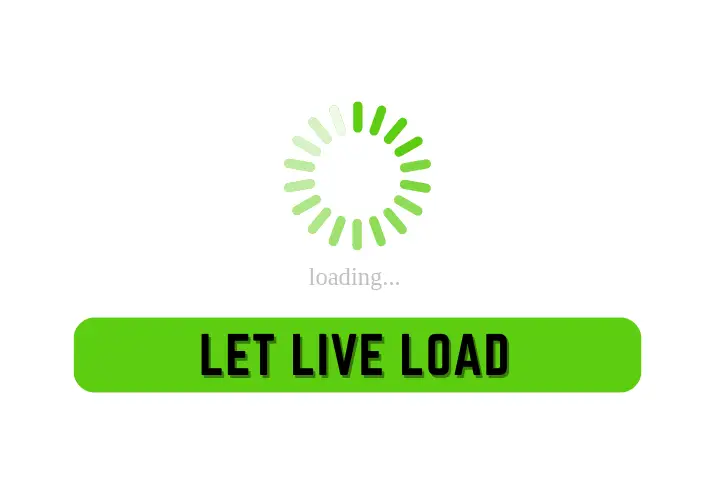 So, ensure that you allow the live to load properly and fully. If not, you can follow the direction above and reload the live stream till it works properly.
4. Restart the Device
Sometimes, the issue with the live stream can be due to the application or your device as well. Restarting your device is a very effective way to ensure your application reboots properly.
For Android Users:
Press and hold the power button until you see the restart. Now, tap on the restart, and your job is done.
For IOS Users:
Press and release the volume up and down key, and afterward, press the power button until the screen turns black.
So, restart your device, go to the Kik application again, try to access the live feature, and see if it works properly.
5. Force Shut Kik Application
The cache and corrupted files cause Kik to lag in general. This could be extended to the live streams and cause them to lag as well.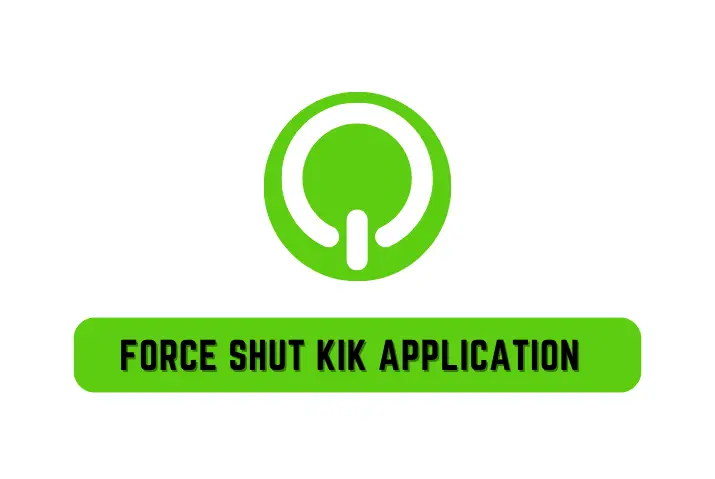 In this case, you can go to your device settings, the Kik application, and force shut the Kik application. Then, go back to the Kik application, load it again, and try to access the live feature.
6. Clear Kik Cache
You can go to the settings of Kik and clear the Kik cache. Follow the steps below to clear the cache:
Step 1: Go To Device Settings
First, go to the device settings, which is a wheel gear icon.
Step 2: Tap On Apps Or Manage Apps Option
On the settings page, go to the Apps or Manage Apps option. There you will see a list of all the installed apps on your device.
Step 3: Go To Kik App
From the list, access the Kik application. If it is not on the list, search for it on the search bar, and it will come up. Tap on it.
Step 4: Access Storage
Once you are on the Kik app settings page, you will see a list of options. On there, tap on Storage.
Step 5: Go To Clear Data
Next, tap on the option to Clear Data from the middle of the screen.
Step 6: Select Clear Cache
Finally, tap on the option to Clear the Cache from the Kik application. Do not choose the option to clear all data because it will erase all the stored data on your Kik application.
This will ensure your Kik cache is cleared out, and the Kik application can lag a bit once you've done this, but it will be for the better use of the Kik application. Next, try to access the live feature on the Kik application again.
7. Follow Kik Terms And Conditions
Kik has a set of terms and conditions that it ensures users agree with even before going live on the Kik application.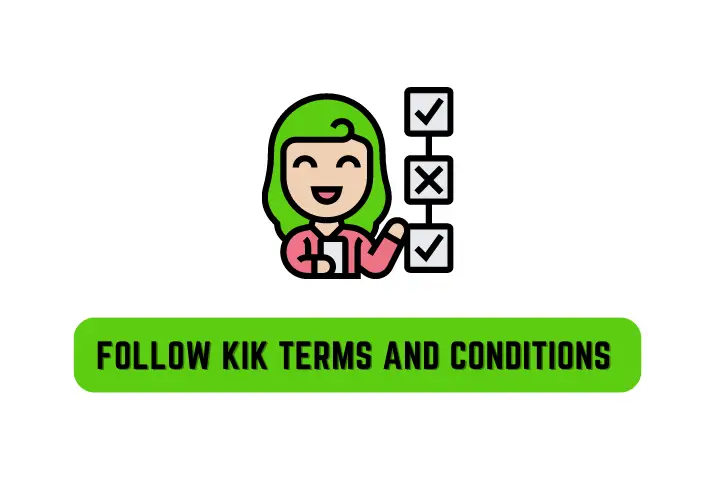 So, always make sure to follow the terms and conditions and not post any sensitive content on the live. If you do not follow the Kik live terms and conditions, you can be banned from using Kik indefinitely.
8. Log Back Into Kik
If the live stream issue persists, you can always log out of the application and log back in. In doing so, your Kik application will boot from the start again, which may cause the Kik to live to work better.
To log out from the Kik app, follow the simple steps below.
[Note: This process applies to both Android and IOS devices.]
Step 1: Open Kik
Launch the Kik app on your device.
Step 2: Open Settings
Tap on the Settings (gear icon) from the upper right corner.
Step 3: Click On The Account Option
Now, tap on the Your Account option. This is the first option inside the settings section.
Step 4: Log Out
Tap on the Log Out option.
Step 5: Log Back In
Now, log back in using your correct login credentials.
9. Update Kik Application
The Kik live stream is a feature that was rolled out recently and is on the newest application updates.
So, if a live stream does not work on your application, you must update the Kik application. You can do this by going to your device's settings and updating the already present application on your device.
Steps To Update Kik On Android Device
The necessary step to take while updating Kik on an Android Device is below:
Step 1: Launch Play Store
Open the Google Play Store on your smartphone.
Step 2: Click On the three horizontal lines "≡"
Tap on the three horizontal lines "≡" from the upper left corner of the screen.
Step 3: Tap On "My Apps & Games"
You should find a "My Apps & Games" option; tap on it.
Look for the "Updates Section," and if there is a new update on Kik, you will be able to find it there.
Step 4: Update Kik
If you discover Kik within the "Update Section," you should just update Kik.
Steps To Update Kik On iOS Device
Many people might have a problem while updating Kik on their iOS devices. If you are one of them, then following the step below will be the right thing to do:
Step 1: Open App Store.
On your iOS Device(iPhone or iPad), open the App Store.
Step 2: Click On The Profile Icon
Now, please search for your profile icon in the highest right section and click on it.
Step 3: Update Kik
You'll find the list of apps waiting to be updated. Scroll down until you find Kik.
If you discover Kik on the list, tap "Update." If you have the will to update other remaining apps, then simply tap on Update All.
10. Switch To The Older Version Of Kik
You can download an apk version of the application, which is only a couple of versions older than the Kik application.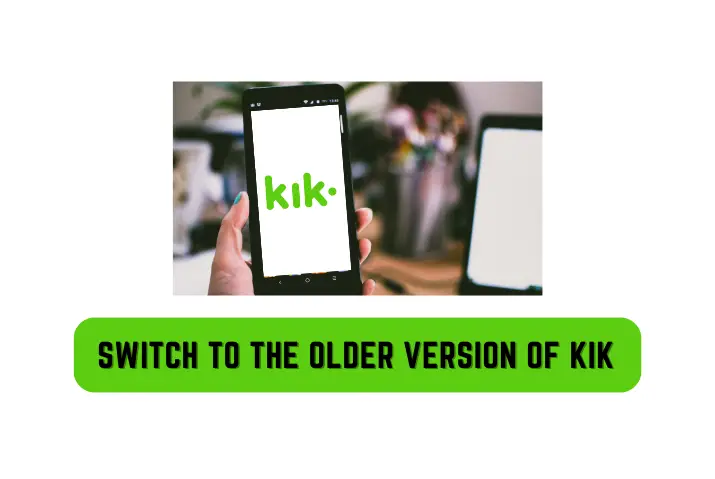 So, there can be a chance that an older version of the Kik application with the live feature will work better. You can download older versions of the Kik app from uptodown or Androidapkfree.
11. Update Your Device
When your device is in the older OS version, the present version of Kik might not work properly as Kik releases a newer version concerning the newer version of the OS of the devices. Therefore, when you do not update your device's OS, Kik can face problems like Kik Live streams not working.
So make sure you update your device timely. The steps to update the OS of your device are below:
Steps To Update On Android Devices:
Even though it is easy to update applications, some people sometimes have a few problems with the process.
Therefore, to update WhatsApp on your Android device, follow the steps below:
Step 1: Launch Your Settings App
Search for the settings application and open the settings on your Android device.
Step 2: Open the "About Device" Section
Till you see the "About Device" option, search down the options, and once found, click on it.
Step 3: Look For OS Update
Now, just in case you have an option of a Software update available, tap on "Software Update."
Some devices can automatically update themselves whenever one is offered if the owner has got the Auto-update option enabled on their device.
Steps To Update On An iOS Device
Here is a step-by-step guide to updating an iOS device software:
Step 1: Open Settings
Go to your device settings just by clicking on it.
Step 2: Open The General Section
Inside your settings app, you should find a "General" option; click it.
Step 3: Look For the Option For Software Update
You'll find an option of "Software Update" right below the "About" section; click the "Software Update" option.
There, check if any iOS update is being offered, and if there is an update available, click the "Download and Install" option.
You can activate auto-update by enabling "Automatic Updates," which you will find on the highest part of your screen.
12. Get Help From Official Kik Help Center
Even after doing all the methods mentioned above, the best thing to do is contact the official help center of Kik.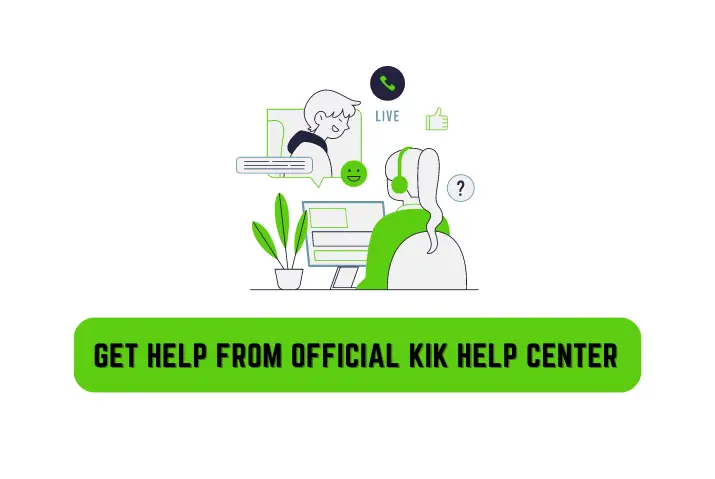 They will look internally at what is the cause problem with the live stream and send you the solution. They can also fix it alone, and you can easily live stream on Kik and it will not show any not working issue.
Also Read: How To Fix Kik Web History Not Working?
---
How To Go Live On Kik?
If you are a new user trying to go live on the Kik application and are having trouble with this, here is a guide on how to go live on Kik.
Step 1: Launch The Kik Application
First, you can launch the Kik application on your device by tapping on the application.
Then, on the login landing page, log in with your credentials.
If you forget your login credentials, you can also retrieve your account.
Step 2: Go To The Live Icon
The live icon on the Kik application is on the bottom right corner of the screen.
The icon is similar to that of YouTube but in grey color.
Step 3: Tap On Go Live
You will see other users' live streams on the live page.
At the bottom of the screen, you can tap the Go Live button to start your live session.
Step 4: Accept the Terms And Conditions
Next, accept the terms and conditions for a live stream on Kik.
This is a compulsory step when going live on Kik.
Step 5: Tap On The Got It
You can then tap on the Got It button.
Step 6: Start Your Live
Finally, you can start your live session by adding a catchy description and title to the live.
Tap on Start, and you are ready to go live on Kik.
Also Read: Why Is Kik Slow [Issues And Ways To Fix]

---
Frequently Asked Questions
Below are some frequently asked questions on why the Kik live stream is not working.
---
Why Are Kik Messages Not Showing Up?
You need to ensure your data saver is enabled for Kik and it is whitelisted to ensure you get Kik notifications and message pop-ups.
Other than this, you can enable this feature to get Kik messages.
---
Why Is Kik Stuck On Connecting?
Kik can sometimes crash or lag due to in-app or external problems.
If Kik is stuck on connecting, you can restart your device, check your internet connection, log out, and log back into the Kik app.
---
There can be various reasons why Kik is not working, some of which are simple as a slow internet connection or an older version of the Kik app.
Meanwhile, some other reasons can be big, like bugs and viruses on the app, server down of the Kik app, and so on.
---
If your Kik notification is not working, it could be for several reasons.
For it to work, check your internet connection, switch to a different network, check your device notification, disable data saver mode, disable battery optimization mode, or update the Kik app.
Wit these above solutions you can also solve Kik Live Stream not working troubleshoot.
---
Is It Possible To Convert The Kik Live Gifts Into Real Money?
Yes, you can convert the gifts you get while streaming live on Kik into real money.
---
People can easily report your live stream on Kik if you do not follow Kik community guidelines.
---
Conclusion
In conclusion, Kik live stream not working is an issue that can arise for multiple reasons.
You can also fix these issues by working on different things that may have caused Kik's live streams to disconnect.
Learn how to start your live stream and enjoy real-time interactions with other Kik users.