Did you give up on Bumble? After having no luck with dating sites, Are you finally uninstalling the app? But before hitting the delete button too quickly, How about a fresh new start? Here's why you should restore your Bumble account.
Answer:
To restore a deleted Bumble account, visit the website within 28 days, request data, provide details, and attach evidence. If uninstalled, reinstall the app and log in. For bans or no matches, contact support or reset cautiously. Adhere to Bumble rules to avoid bans and improve your profile to attract more matches. Inactive accounts aren't deleted.

Suppose you want to know how to restore your account and the reason behind Bumble bans. This article will show you the best way to restore your account. If you are experiencing issues with Bumble, we have written this article: How To Fix Bumble Not Working. Refer to it if you need any help.
---
How To Restore Your Bumble Account If You've Permanently Deleted It?
Bumble rarely restores a deleted account. But if you have decided to take a break and wish to return, ensure it is within 28 days. Here's how to restore your Bumble account when you've permanently deleted it;
Step 1: Go To The Bumble Website
First, open the Bumble website.
Step 2: Click "Request My Data"
Click on the Request my data from the given options.
Step 3: Type Your Name And Email
After that, type your name and email address on the boxes on the screen.
Step 4: Click "Bumble Mode"
You will be asked, "What mode are you using?". Click it, and you will find three options: Bumble date, Bumble BFF, and Bumble Bizz. Bumble Date is for dating purposes, Bumble BFF is for friendships, and Bumble Bizz is for business. Click the correct option out of these three.
Step 5: Click "Platform"
When you click "Platform," you'll see three options: Android, iOS, and Bumble Web. Choose the option in which you mostly use Bumble.
Step 6: Type In Your Registration Date
Enter the date on which you first signed in. You can enter the approximate date if you don't remember the exact date. This step is not mandatory but will help to speed up the restoration process.
Step 7: Type Your Last Transaction With Bumble
Suppose you have purchased any services in Bumble. Type the date when you bought these services; if you have not purchased anything, you can leave this blank.
Step 8: Type The Last Time You Accessed Your Account
Enter the date when you last used your Bumble account. However, if you still need to remember the exact date, you can type in an estimated date.
Step 9: Provide Additional Information
You must specify that you have deleted your account and wish to get your account back.
Step 10: Attach Evidence
If you have screenshots of your Bumble Account or any other evidence that the account belongs to you, press the (+) sign. You can upload your pictures there.
These steps you'll need to follow to get your deleted account back. You should also be ready to submit a government-issued photo ID so they can verify that the account belongs to you.
Also Read: How To Clear Cache On Bumble [iOS And Android]
---
How To Restore Your Account If You Have Uninstalled Bumble?
Suppose you have not deleted your account but uninstalled the app. Getting your account back is as simple as reinstalling the app. Go to the Play Store or App Store if you use Apple and install Bumble. If you use your laptop, go to Bumble Web. You can log back into your account using your login name and password.
You can log in via Facebook or your mobile number if you have registered using this information.
Also Read: Can You Search People By Location On Bumble?
---
How To Restore Your Account If You Are Banned From Bumble?
Bumble, a safer alternative to Tinder, has very standard guidelines for you to follow: No hate speech, bullying, misogyny, or illegal activities. If you are banned because you violated their terms and conditions, there is no way for you to get your account back.
You can contact their support team if you're sure that your account was banned for unfair reasons, but I recommend that you reset your account altogether, as it is very rare for a banned account to be unbanned. Not only is it faster, but also a redo of any mistakes that you might have made.
Also Read: Can I Browse Bumble Without An Account?
---
How To Restore Your Bumble Account With No Matches?
Did you delete your account because you have no matches? If yes, then restoring your account won't do you any help. Since you are still using your old account, you may notice the same matches popping up again. Bumble often shows the same people twice, especially if you live in a smaller area.
If you wish to boost your account, restarting is the answer. If done in moderation, Bumble will boost your profile in views and, hopefully, matches. Get a fresh start in Bumble by following the steps below;
Disconnect your Facebook from your Bumble account.
Delete your Bumble account.
Uninstall Bumble.
Recreate your new Bumble account.
How long will it take to get a match on Bumble? This article may help you.
You can also try changing location on Bumble to get access to more people, increasing the likelihood of getting matches.
Disconnect Facebook From Bumble On Your Phone [Android And iOS]
If you logged in via Facebook, you must disconnect your account from the Bumble account first. These steps will guide you to deactivate your Facebook connection;
Step 1: Log Into Facebook
Open Facebook if you aren't already logged in and log in.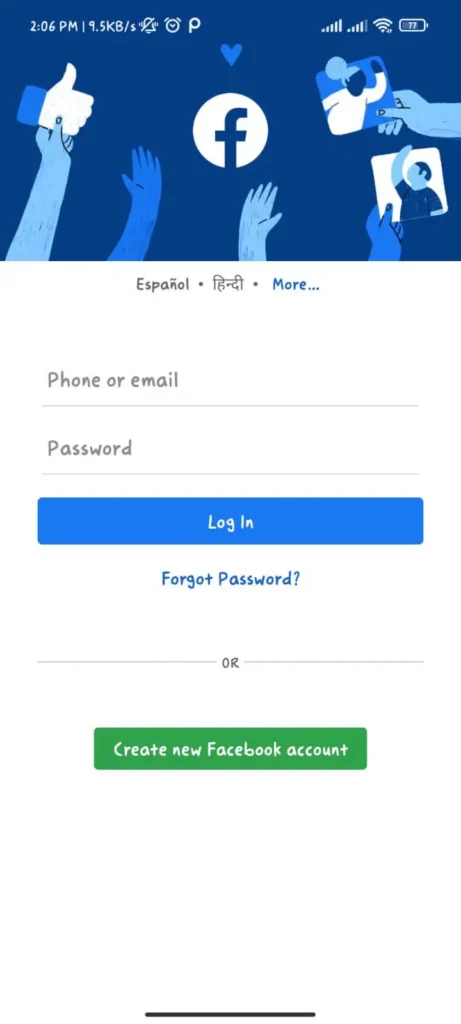 Step 2: Click The Three Horizontal Lines (≡)
Go to the top right corner and click the three horizontal lines.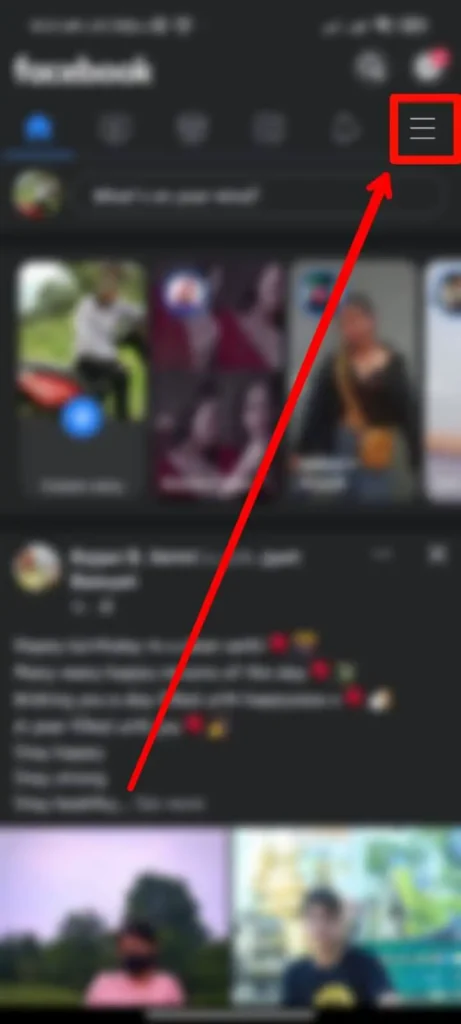 Step 3: Navigate To "Settings & Privacy"
Scroll down and select "Settings" from Settings & privacy or click the gear icon (⚙)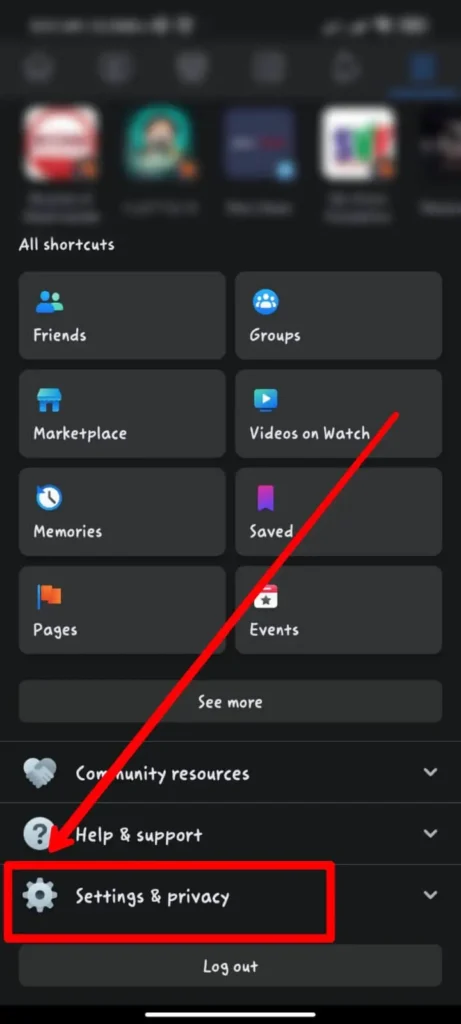 Step 4: Navigate "Permissions"
Scroll down to "Permissions " and select "Apps and Websites ".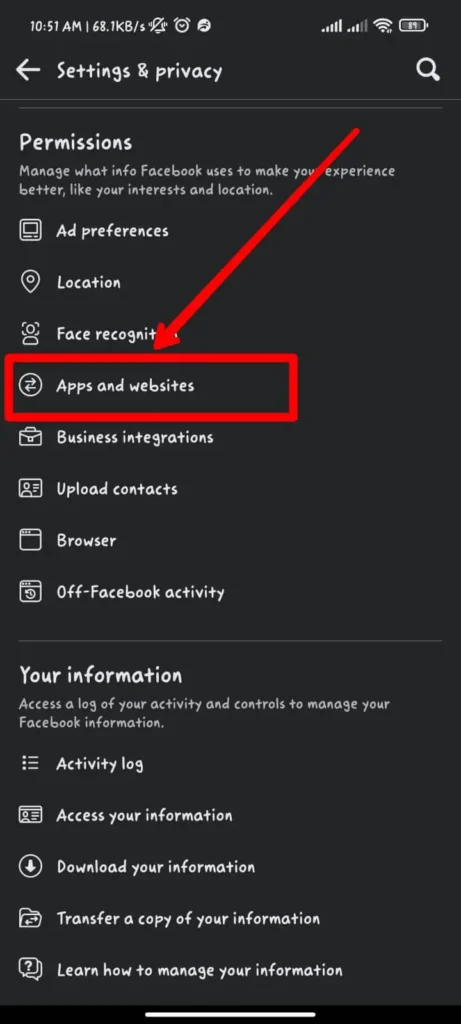 Step 5: Navigate "Bumble"
Under the list of "Active," select Bumble.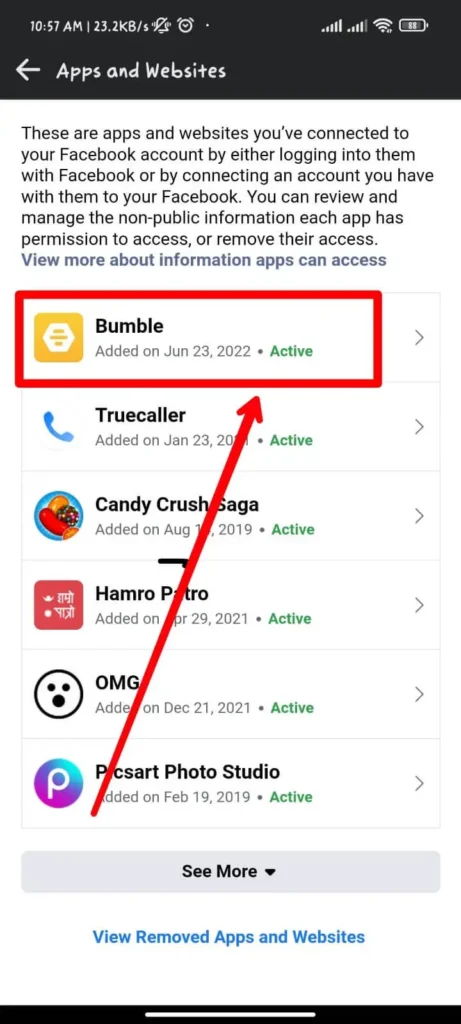 Step 6: Tap "Remove"
Click the "Remove" button with a trashcan symbol.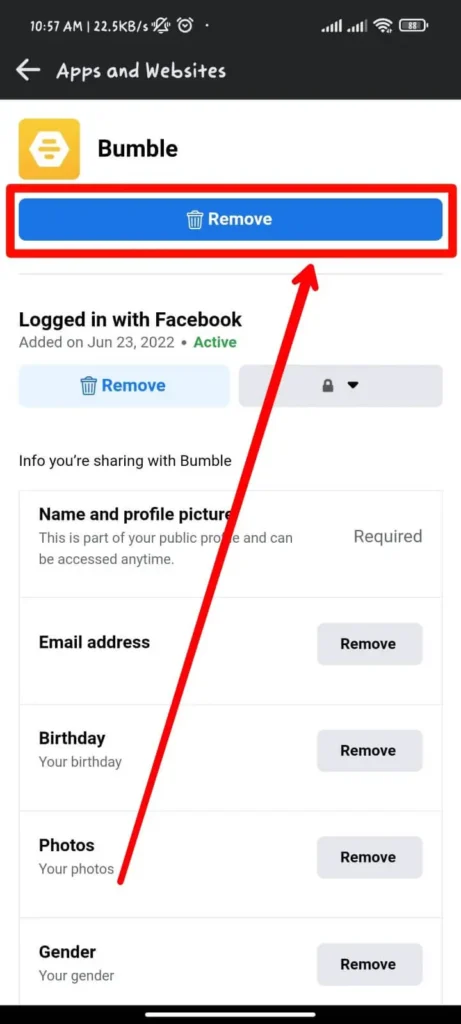 Disconnect Facebook From Bumble On Your Laptop/PC [Windows And Mac]
If you use Facebook from your laptop, you'll have to follow slightly different steps;
Step 1: Log Into Facebook
Firstly, log into Facebook using your credentials.
Step 2: Click The Small Inverted Triangle (▼)
Go to the top right corner and click the small triangle.
Step 3: Click "Settings"
Go To "Settings & Privacy" And Click Settings.
Step 4: Click "Apps and Websites"
Scroll down and click Apps and Websites.
Step 5: Navigate Bumble
Check for Bumble in the list of active apps and websites.
Step 6: Click "Remove"
Click "Remove," and in the popup "Remove Bumble," click "Remove" again to confirm the action. Now, you have deleted all your connections between Facebook and Bumble.
Also Read: How Do I Get Unbanned From Bumble? [5 Ways To Get Unbanned]
---
How To Delete Your Bumble Account?
If disconnecting from Facebook doesn't delete your account, or if you have logged in using your mobile number. Then, you'll need to delete your account from Bumble manually.
Follow these steps to delete your Bumble account
Step 1: Open Bumble App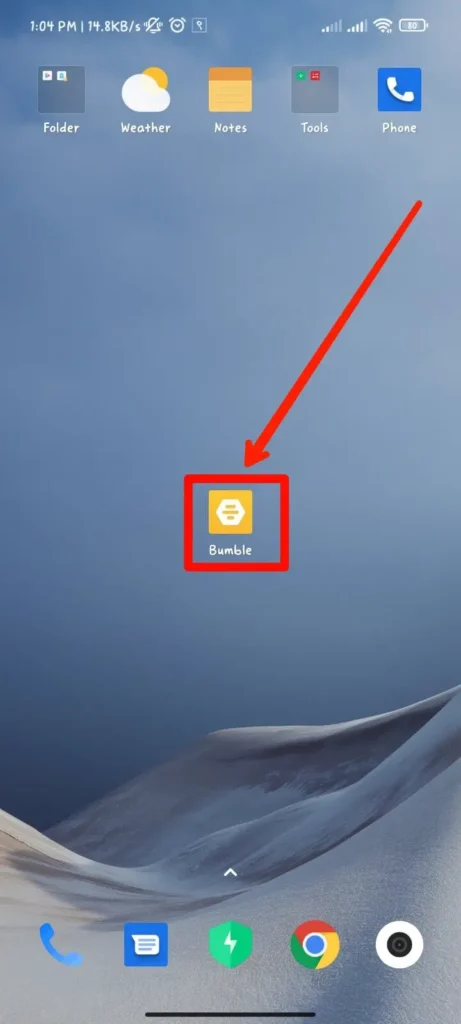 First, open the Bumble app.
Step 2: Tap The Profile Icon
In the bottom left-hand corner, click the profile icon.
Step 3: Tap The Settings Icon On The Top Right Corner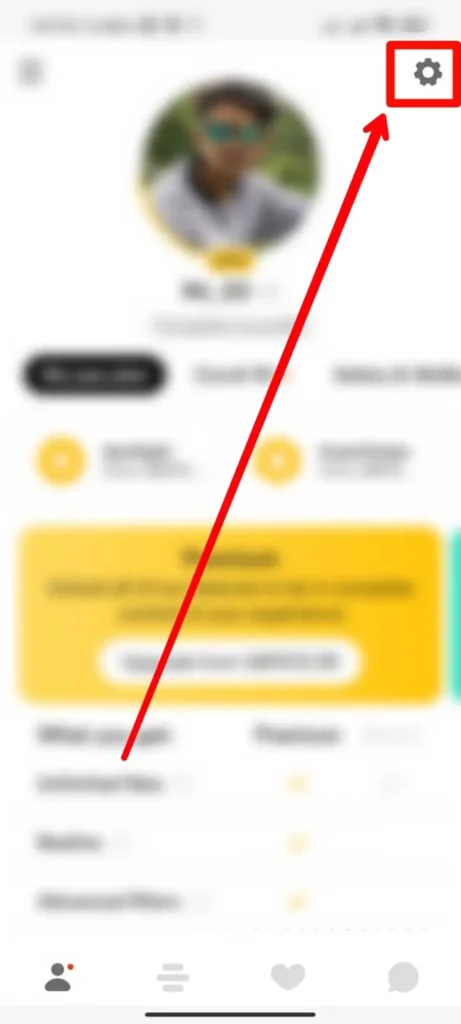 On the top right corner, tap the Settings icon (⚙)
Step 4: Tap "Delete Account"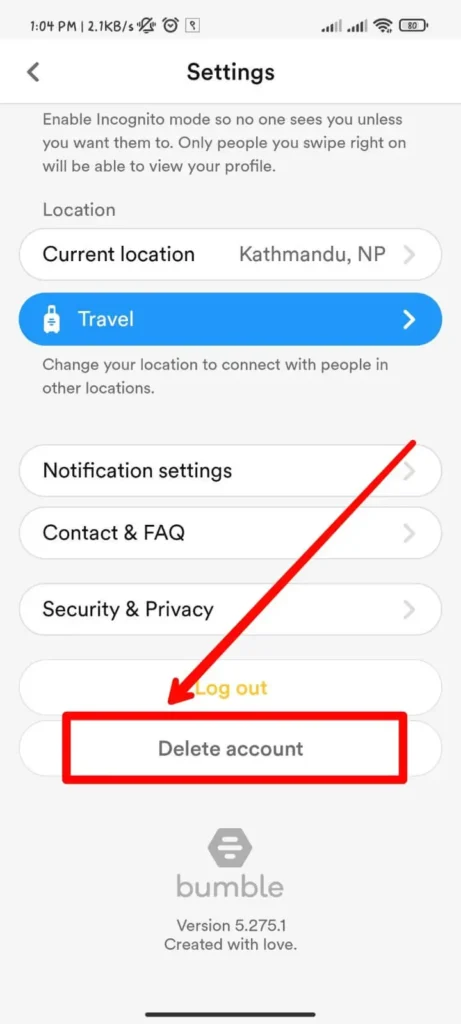 Scroll down and select "Delete Account".Confirm your action by typing "delete" and pressing confirm.
Uninstall Bumble From Your Phone
While deleting the app is unnecessary, you'll still have to wait 24 hours before creating a new account. If you're willing to wait a few days, take a break from Bumble and take some nice pictures. When you're ready, you can start the whole process again.
Recreate Your Bumble Account
After installing Bumble again:
Make sure that this time it's different.
Refrain from repeating your old mistakes.
Check your profile and verify it.
Upload a classic headshot while a full body shot is required. It shouldn't be your primary picture. Choose a picture you've taken outside in nice lighting and ditch the sunglasses. Hiding your eyes makes you seem shady.
With these tips in mind, make your profile the best it's been. Now, go forward and find your perfect significant other.
Also Read: Can You Rematch With Someone On Bumble?
---
Why It Is Risky To Reset Bumble?
While Bumble states that there are no automatic punishments and "shadowbans" for deleting and recreating your account, creating many accounts during a few months will naturally lead to fewer matches.
This is mainly because users suspect your profile is a bot account. Since they keep noticing your account frequently, they think they are experiencing a technical issue. Plus, no one likes to see the same account that they have swiped left multiple times.
This leads to more left swipes, thus making your profile less desirable.
Putting Bumble On Snooze Mode
Suppose you wish to take a break from Bumble or want your account not viewed by other viewers. You can sleep on your account. Snooze mode allows you to hide your profile without losing conversations and matches.
You can choose how long to hide your profile: 24 hours, 72 hours, a week, or indefinitely. You can follow these steps to "Snooze" your account.
Step 1:Open Bumble App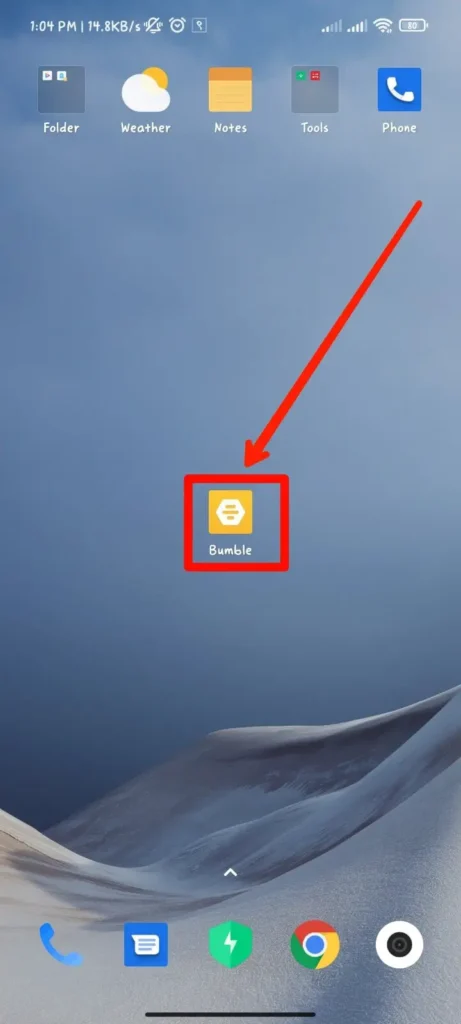 Open the Bumble app and log in.
Step 2: Go To Bumble Profile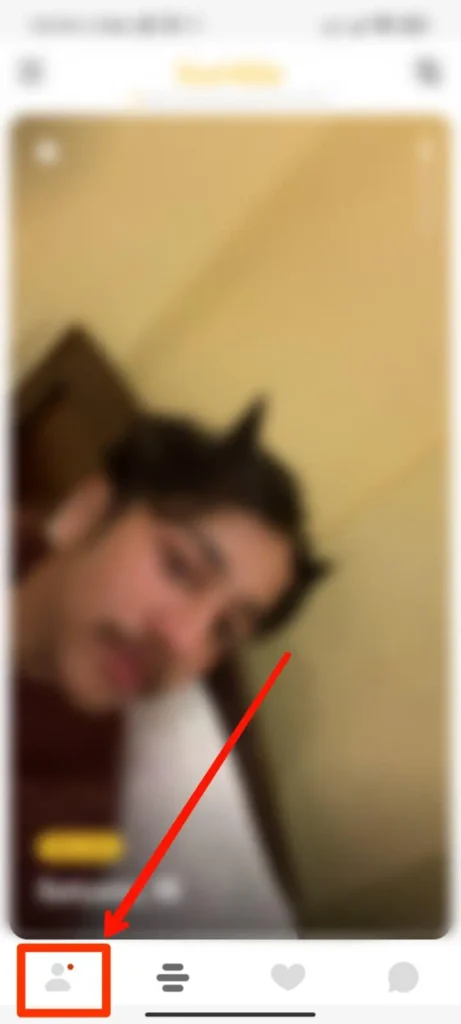 Tap the Profile icon in the bottom left-hand corner
Step 3: Acess Settings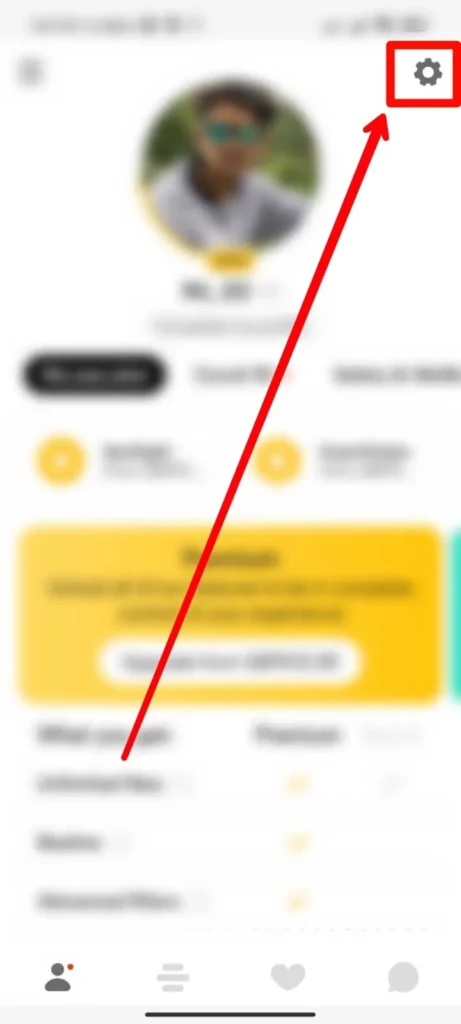 Tap the Settings icon on the top right corner.
Step 4: Tap Snooze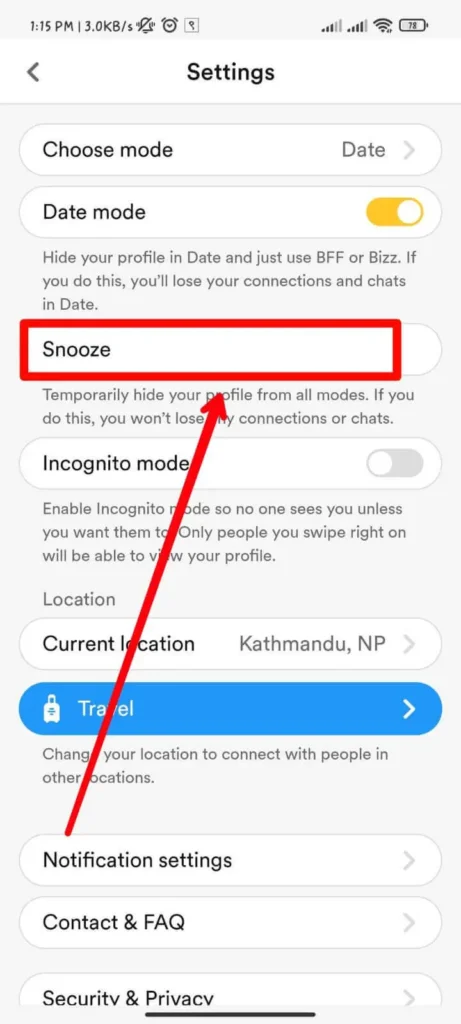 Choose how long you want to Snooze your account.
Also Read: Can You Block Someone On Bumble Before Matching?
---
How Can You Get Banned From Bumble?
Now that you have restored your Bumble account, you wouldn't want it to get banned. Although not getting banned is an easy task if you're a decent human being. But there might still be a few guidelines you need to look out for. As we say, better safe than sorry as we say.
Promoting Your Social Media
While it is encouraged to link your Spotify and Instagram to show more about you, only having social media on your bio can get you banned. Also, don't spam your matches with messages like "I'm only active on Insta" or "DM me on Insta." This will lead to you getting reported.
Keep your dreams of internet fame out of any dating site if you wish to find your significant other or just minimum respect.
Doing Illegal Activities
Why would you do it at a dating site if you're looking for somewhere to do illegal activities? Selling weed or other "stuff" will quickly ban you from Bumble.
Being Disrespectful
Not being rude to others is a basic common sense even five-year-olds know. Body shaming, racism, bullying, and sexual harassment are all off the table. Giving respect is the least you can do while you're searching for love.
Sending Same Texts
After getting a match, don't just start with "Hi 💗." Breaking the ice can be hard, ladies, as we are not used to starting conversations. But sending the same text to every match can result in Bumble reading it as spam, thus affecting your match rate.
No one likes to small talk. So try to be original and look into their bio. What are their hobbies? What kind of music are they listening to? Look into their prompts. Anything can be an icebreaker, so ditch the boring messages and confidently start the conversation.
Using Bumble for Transactions
Trying to earn money in Bumble? While Bumble does have Bumble Bizz, where you can find business mentors. Earning money is a whole other topic.
Links to Esewa, Khalti, Paypal, or any other money transfer service will get you banned. Don't try to recruit anyone to an "amazing business opportunity." We have Facebook for that. Links to OnlyFans, Patreon, or any platform where a transaction is required is also a NO.
In short, don't try to sell or earn any money. And at the end of the day, no one will buy anything in a dating app.
Catfishing
If you are trying to get featured in "Catfish: The TV Show," you might be going in the right direction. Your fifteen minutes of fame might be worth it, but do you want to live known as the catfish or the liar? Identity theft is a big deal, and you might be getting more than just banned from Bumble.
For example, You are successful in catfishing, have been talking to an amazing person, and genuinely like them. But after that, where will your relationship go if you want a deeper connection? You will never get it from being someone you are not. Be yourself and let people like the real you.
Inappropriate Images
You might have worked hard in the gym for your gains, but take your time to show it off. Posting a shirtless image can be tempting, but it is against the Bumble guidelines and can reduce your chances of getting noticed. But posting a bikini and swimwear on a beach is fine.
If you want to post pictures with your kid, ensure you're with them together. Guns are prohibited unless you're in the military or an officer in uniform. Absolutely no nudity, pornography, or any illegal activities. And finally, don't use someone else's picture.
You must follow this basic guideline and not send inappropriate images to your match.
Also Read: If I Swipe Left On Bumble, Will They See Me?
---
How To Delete Your Account If You Have Paid Subscription On Bumble?
If you wish to restart your Bumble when you have a paid subscription, you need more than deleting your account. Once you delete your Bumble account but never cancel your Bumble Boost or Bumble Premium, you can ask Bumble customer service to transfer your subscription to your new account.
If you want to delete your Bumble account thoroughly, you must delete your subscription from iOS, Android, and Web. If you want steps to cancel a Bumble subscription, this article will help you.
Starting Over On Bumble
Now that you've restored Bumble and started on a new journey. You need the type of profile that will attract more matches. Otherwise, your bad Bumble history might repeat itself. Here are four Bumble tips to help you get your perfect profile.
Primary Photo
Your primary photo is the first picture you will see, so make sure it leaves the right impression. For starters, full-body shots aren't ideal for a primary photo. But you should include one in your lineup.
The primary picture should feature the upper third of your body, as a study of dating photos considered it the most attractive.
Suggest An Icebreaker In Your Bio
Guys, you understand the struggle of starting a conversation, so why not make it easier for her? End your Bumble bio with an icebreaker idea like; My ideal date, chilled coffee with long conversations. How about you?
Bumble Badges
Bumble Badges are a part of your bio showing what you are looking for: kids, smoking, Star Sign, and more. The more information you have about yourself on your profile, the higher your chances of making matches.
Bumble Prompts
Bumble bios are short, 300 characters each. Prompts give you more opportunities to let your matches know more about you and can also be a conversation starter. Let your personality shine through these prompts and answer how you would genuinely answer these questions.
Also Read: How Long Does A Bumble Profile Stay Active?
---
Frequently Asked Questions (FAQs)
Here are some frequently asked questions to restore your Bumble account:
---
What Does Deleted Account Mean On Bumble?
A deleted member in Bumble means that the person has deactivated their account. They are no longer a user of Bumble and have deleted the app. It doesn't mean they have unmatched you; they would disappear from your match queue.
---
​​How To Tell If Someone Is Active On Bumble?
There is no sure way to tell that someone is active on Bumble. You can only know yourself by texting them. No function on the app lets you know if someone is active on Bumble.
However, Bumble will match you with people that have been active within 30 days.
---
Does Bumble Delete An Account After Inactivity?
Bumble does not remove your account due to inactivity. You will not appear inactive if you stop using it for 30 days. Thus, you will not be shown on the Bumble radar. But you should delete your profile if you want to delete your information.
---
Conclusion
Hopefully, this has answered all your questions about restarting Bumble. While you should do it, if you not getting the desired results or matches, doing it often can lead to getting fewer matches. Essentially, don't be a dumb person and do anything you're not supposed to do on a dating app. If you want to know more about how matches work, you can read my full article here.