Snapchat is a popular app that lets you add cool filters to your photos and videos. It has a feature called Stories, which helps you share fun moments with friends. Sometimes, you might not like certain stories that show up and bother you. To fix this, you can use the Mute option to make them stop showing up. And if you're just not into Snapchat Stories for a while, you can easily turn them off. Here's how you do it: follow these steps to mute someone's Stories on Snapchat.
Answer:
First, open the app and swipe to the chat screen on the left to mute someone on Snapchat. Then, tap and hold the username you want to mute. Afterward, go to 'Story Settings' and tap the slider next to 'Mute Story.' Another way is to follow these steps:
1. Swipe right from the Camera screen to reach the Chat screen.
2. Press and hold your friend's name.
3. Choose 'Story Settings.'
4. Turn on 'Mute Story' to ensure their Story doesn't appear prominently when you're watching Stories.
If you want to hear from them again, repeat these steps and switch off the 'Mute Story' button. This lets you choose whose Stories you see on Snapchat, making it more about what you like.
---
What Happens When You Mute Story on Snapchat?
Some might be curious about the outcome if you mute a story on Snapchat. Here's a straightforward explanation: When you mute someone's stories on Snapchat, their profiles won't appear at the top of your story feed. You also won't get notifications for their new stories. Additionally, Snapchat will keep its stories hidden in the "Up Next" section when viewing the latest stories from other friends.
The advantage is to avoid removing them from your friend list using the mute feature. Yet, you can still exchange snaps and videos as usual.
A great aspect of muting on Snapchat is that the person you mute won't be notified. Isn't that reassuring?
And if you decide you've muted them long enough, you can unmute them whenever you choose.
Also Read: What Does "Ignored From Added Me" On Snapchat Mean?
---
What is the difference Between Snapchat Mute and Do Not Disturb?
Snapchat's "Do Not Disturb" and "Mute" features serve different purposes. Let's clarify the distinction between these two terms.
Using the "Do Not Disturb" feature on Snapchat will silence all notifications from groups and friends. This includes notifications for snap pictures, videos, messages, upcoming birthdays, stories, and more. Essentially, it helps you stay undisturbed by notifications.
Conversely, the "mute" feature offers a more selective approach. You can mute a specific person or group, which will only mute their stories, chats, and notifications. This allows you to filter out content you don't want to see without blocking or removing friends from your Snapchat list.
Hence, "Do Not Disturb" stops all notifications, while "Mute" lets you silence specific content without severing connections.
Also Read: How to Clone Yourself on Snapchat
---
How to Secretly Mute Someone's Story on Snapchat?
Now you might have clear gist about muting someone on Snapchat. So if you have that one particular friend on Snapchat, which stories keep annoying you every time?
Then follow these best steps to mute their stories secretly.
Step 1: Open Snapchat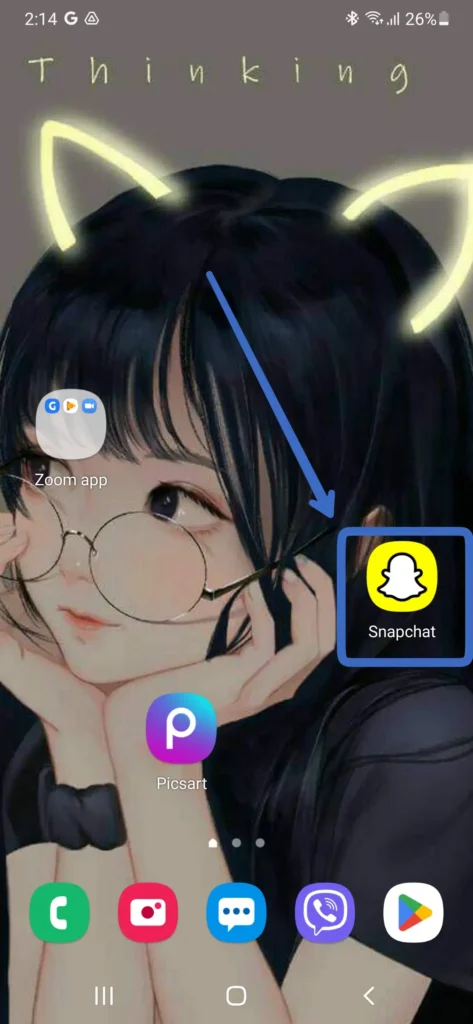 First, open the Snapchat app on your device.
Step 2: Go To Chat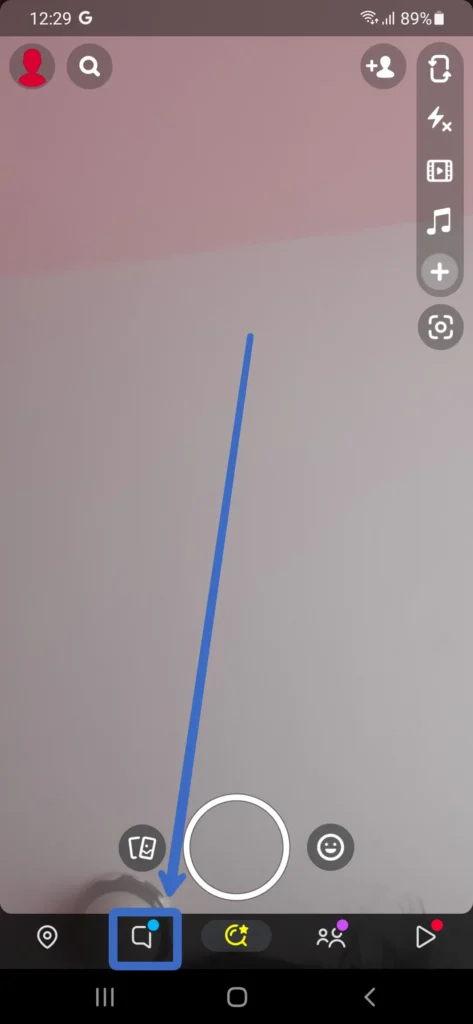 Go to the chat tab and find that particular group, friends.
3. Tap On the Friend's Profile Icon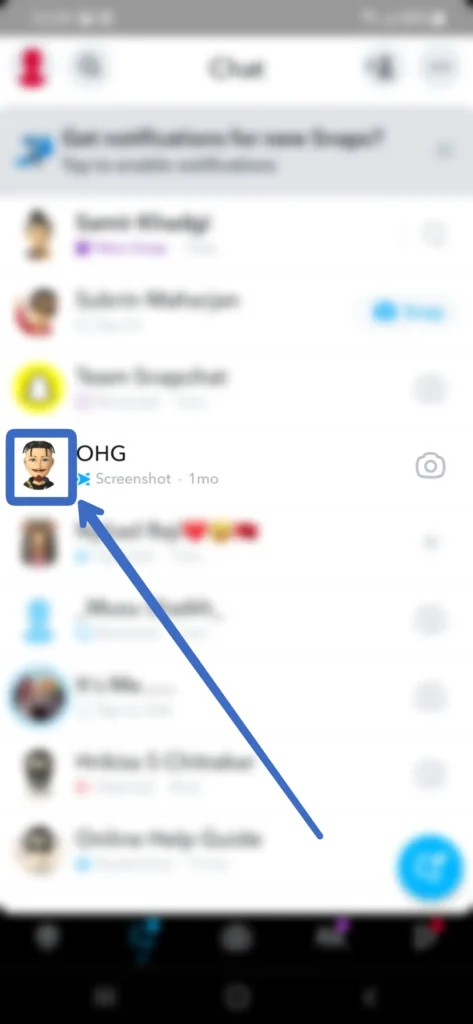 After that, tap on the profile icon of your friend who you want to mute.
Step 4: Tap On Three Vertical Dots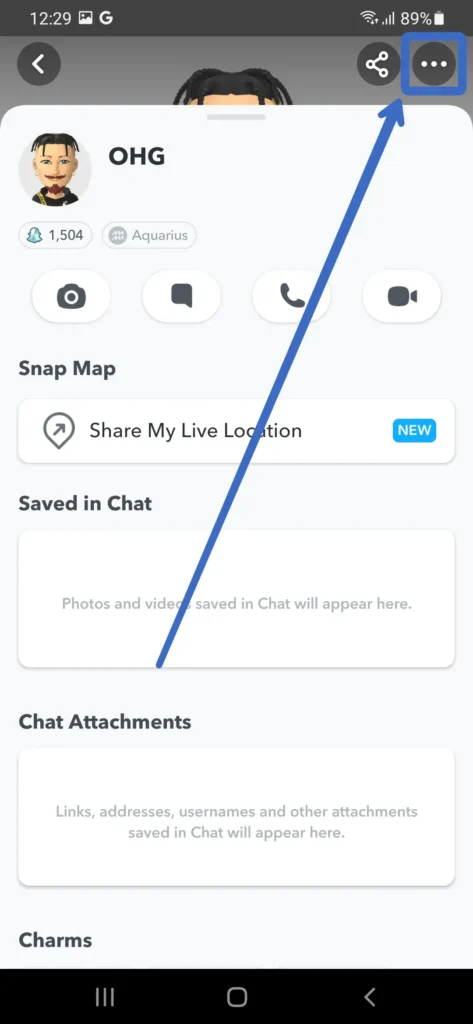 There, tap on three vertical dots from the upper right corner.
Step 5: Go To Story Settings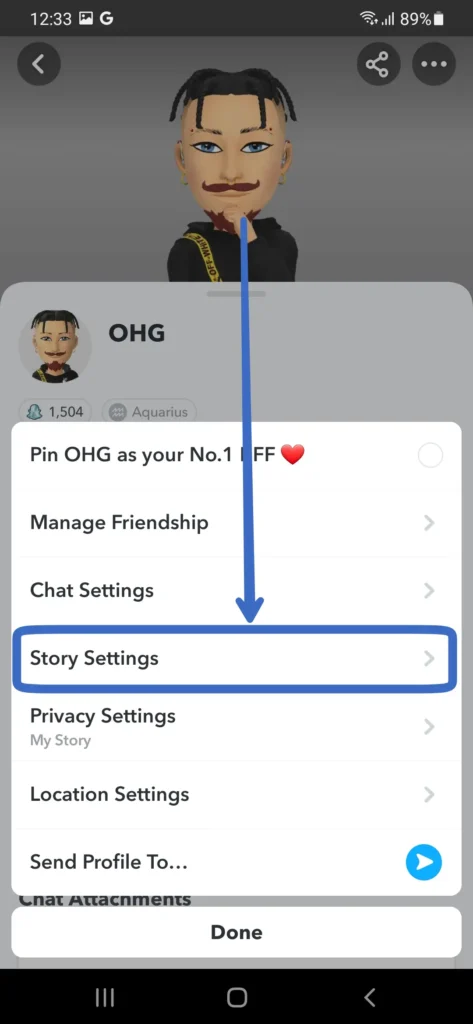 Now, from all of those options, click on Chat Settings.
Step 6: Tap On Mute Story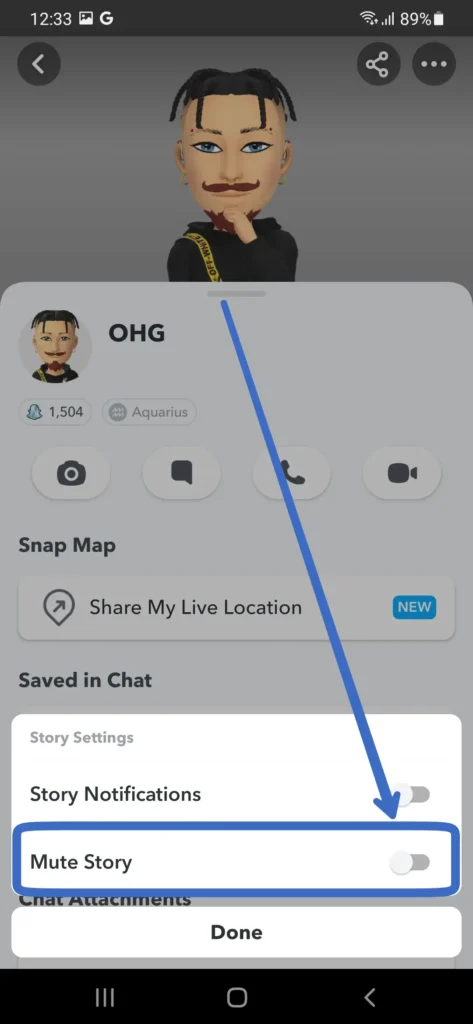 Now, tap on the Mute Story option.
Step 7: Click On Done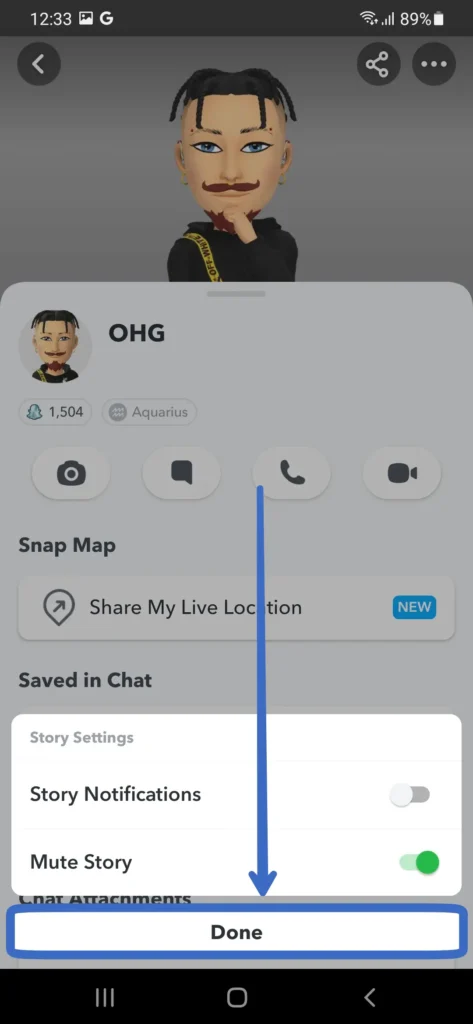 After clicking on Mute Story, Click on Done.
It's completely done; you have successfully muted someone's stories on Snapchat.
Also Read: Sendit Questions To Ask On Snapchat

---
How to Unmute Someone's Story on Snapchat?
If you've changed your mind and want to start seeing stories from friends or groups you previously muted, it's easy. Follow these simple steps:
Step 1: Open Snapchat App
Launch the Snapchat app on your mobile device.
Step 2: Go to the Chat Section
Navigate to the chat section and find a friend or group whose story you had muted earlier.
Step 3: Tap On Muted Person's Profile Icon
Once you've located it, please tap on the profile icon of the person or group to open their page.
Step 4: Tap on Three Vertical Dots
Look for the three vertical dots icon in the top right corner of your screen and tap on it.
Step 5: Tap on Unmute
Select the "Unmute Story" option from the menu.
Following these steps successfully removes the mute status from their story.
If you are unsatisfied or frustrated with someone's story again, you know what to do, right?
Also Read: How To Add And Hide Birthday On Snapchat?
---
How to Mute Someone From Seeing Your Story on Snapchat?
Imagine your ex following you on Snapchat, and you're consistently posting your new girlfriend's content on your Snapchat story. This situation can create discomfort when sharing personal moments.
You can use the mute feature instead of blocking your ex to address this. This way, you can control who sees your content while avoiding unnecessary tension.
Let's take a look at how you can achieve this:
Step 1: Open Snapchat
Turn on your mobile phone and head to your app list. Then, scroll to the app list and look for the Snapchat app icon. Tap and launch the Snapchat app.
Step 2: Go to your Profile
Tap on your profile icon in the upper left corner of the screen.
Step 3: Tap on Settings
Click on the gear icon in the upper right corner to access settings.
Step 4: Tap on View My Story
Under the "Additional Services" section, select "View My Story."
Step 5: Choose Options
You have three privacy options for your Snapchat Story:
Everyone: Share your story with all Snapchat users.
Friends Only: Limit your Story to only your friends.
Custom: Handpick specific friends to share your Story with.
Step 6: Tap on Custom
Choose the "Custom" option from the given list on the menu.
Step 7: Choose Friends
Pick friends from whom you wish to hide your Snapchat Story.
Your selected friends won't be able to view your new Snapchat Stories in their feeds.
Also Read: What Does New Contact Mean On Snapchat?

---
How to Know If Someone Muted Your Story on Snapchat?
Discovering that someone you like has muted your Snapchat Story can be disheartening. You may want to stay in touch and share new updates through your Stories, but unfortunately, your content isn't reaching them. They may have muted your story on Snapchat.
To determine if someone has muted your story on Snapchat, follow these steps:
Send a message and observe their response. If they don't reply, they may have muted you on Snapchat.
Extend an invitation from your Story for an outing or discussion. If they haven't engaged with the Snapchat app and responded promptly, it's a sign they might have muted your content.
Talk to your other friends and inquire about interactions with the person you suspect muted you. They've likely muted it if they're engaging with each other but not with your story.
Also Read: How to Unlink Phone Numbers From Snapchat?
---
How to See Muted Stories on Snapchat?
Regrettably, Snapchat doesn't offer a feature to view muted stories. If someone has muted you and your story on Snapchat, you won't be able to see their content going forward.
Your only recourse is to be patient and wait for the person to unmute you or remove the mute status from your Story.
Also Read: Why Is My Snapchat Opening Snaps And Messages By Itself?
---
Can Someone See If You Turn on Story Notification on Snapchat?
No, people can't tell if you've turned on story notifications on Snapchat.
When you turn on notifications for someone's stories, you'll get a special alert when they post. It'll look like a circle with their Bitmoji around your stories.
Also Read: How To Fix "Too Many Friends" Error On Snapchat?
---
Frequently Asked Questions
Here are some of the frequently asked questions related to this topic, and they are as follows:
Will The Person Be Notified If I Mute Their Stories?
Yes, muting someone's stories on Snapchat will prevent their stories from appearing in your feed. They will not be notified if you mute their stories. This allows you to control the content you see without alerting the person whose stories you've muted.
---
Can I Still Chat With Someone I've Muted?
Yes, muting someone's stories does not affect your ability to chat with them on Snapchat. Muting only applies to their stories, ensuring you can still communicate and chat with the person as usual without disrupting your messaging interactions.
---
Can I Mute Someone's Stories Temporarily Or Permanently?
Snapchat offers the option to mute someone's stories temporarily. You can silence their stories for a specified period, allowing you to control when you see their content without permanently affecting your viewing experience. This temporary muting feature provides flexibility in managing your feed.
---
Conclusion
Now, if you don't want to see some annoying friend story on Snapchat, follow the steps mentioned above.
Besides, if you want to keep your Snapchat story private or only want o share it with limited friends, then use the custom features that help you to hide your Story on Snapchat from which you want to keep away.
I think I have included everything regarding hiding Stories on Snapchat. If you have any queries, please ask in the comment section.
Happy surfing.