Do you use Snapchat frequently, twice a week, or regularly? If you're a Snapchat enthusiast, you probably know it offers many enjoyable effects, filters, and lenses. Just open the camera, and you'll be delighted by the engaging and unique filters it provides. One of these filters allows you to create a clone of yourself, which you might have seen in your friends' snaps or videos. For those curious about how to clone yourself on Snapchat, I'm thrilled to assist you with that today.
Answer:
You can have some fun with Snapchat's built-in clone filter! Easily access it through filter swiping or by scanning a friend's device displaying the filter. Alternatively, you can download the "Beside Myself" lens, which offers a popular and addictive cloning effect for your snaps.

Let's explore how we can use the clone filters on Snapchat to make our snaps and videos even more thrilling than before. Before we delve into the steps to duplicate yourself on Snapchat, let's briefly discuss the clone filter and why it has gained such popularity on the platform. However, if you are already familiar with the clone filter, feel free to skip ahead to the methods for cloning on Snapchat.
---
What Is The Clone Filter On Snapchat?
The Clone Filter on Snapchat allows you to generate a duplicate version of yourself, enabling you to create and share photos where it appears as if you have multiple instances in one scene.
For example, you might have seen your friends in a picture where they seem to be sitting at a table and, at the same time, playfully kicking their own duplicate. That's the magic of the Clone Filter! It opens up opportunities for creative and engaging Snapchat videos and snaps by incorporating clones.
If you ever find yourself looking for a fun way to pass the time, the Clone Filter can be an entertaining option to explore.
Also Read: How Can You See If Someone Has Saved Your Message On Snapchat?
---
Why Is Snapchat Clone Filter Popular?
The Snapchat Clone Filter has gained immense popularity due to several reasons. Snapchat already offers a variety of amazing filters that allow users to transform themselves into various characters, animals, or even objects like cats, dogs, queens, or devil forms.
The Clone filter stands out among these filters and lenses, capturing the attention of Snapchat users. Its popularity has surged, especially during lockdown times when people stay indoors and seek creative ways to pass the time.
The Clone filter's appeal lies in its multitasking features, which enable users to create unique videos and pictures by interacting with their "other half" or duplicate self. This fun and interactive element has contributed significantly to the popularity of clones on Snapchat.
Also Read: How To See Mutual Friends On Snapchat?
---
How To Clone Yourself On Snapchat?
In this section, we'll explore three different ways to use the Snapchat clone filter. Regardless of the option you select, you can have a great time creating duplicate versions of your snaps and videos. Once you're done, feel free to share your creations with friends or post them on other social media platforms.
Furthermore, you may have noticed that many people are currently using clone filters on Instagram and gaining a large number of views. If you're interested in becoming popular or simply want to increase your views, you can check out the methods mentioned below.
First Method
Let's use the Scan method to find and access the clone filter Snapchat. Scanning the provided code or picture allows you to create unique videos and snaps by cloning yourself.
To get started, follow these steps:
1. Open your Snapchat app on your Android or iOS device.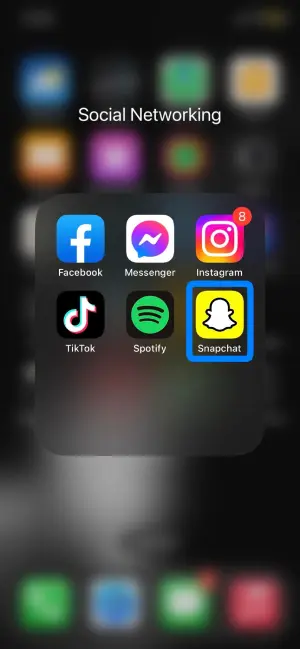 2. Go to the camera section.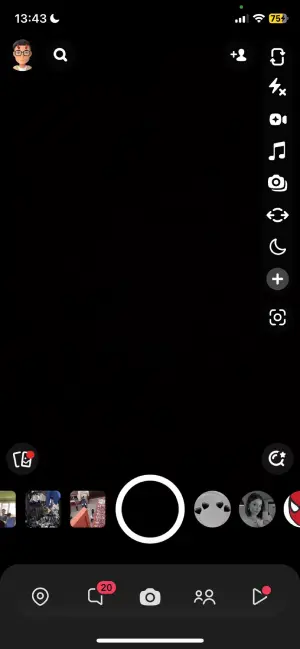 3. Hold your finger on the camera screen to activate the scanning feature.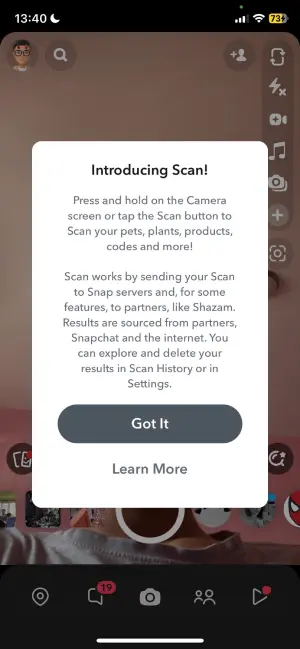 4. Scan the provided code or picture.
5. Once scanned, the "Beside Myself" clone lens will be unlocked and added to your Snapchat filters.
Now, you can try out the filter with your loved ones, friends, or family members, and have fun creating amazing content together.
Second Method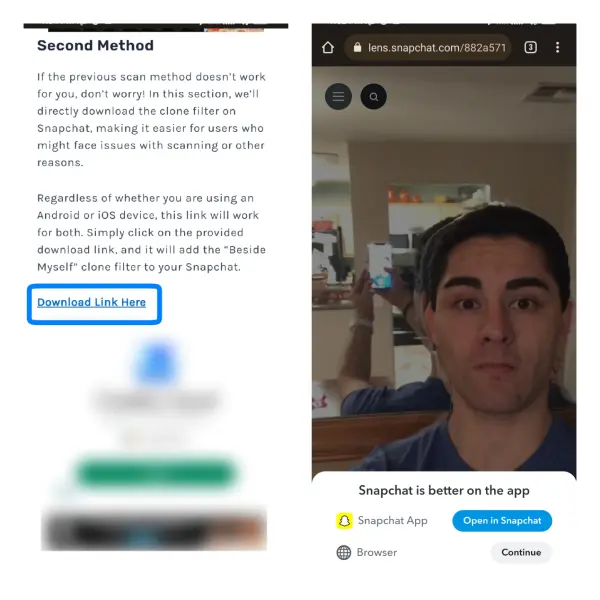 If the previous scan method doesn't work for you, don't worry! In this section, we'll directly download the clone filter on Snapchat, making it easier for users who might face issues with scanning or other reasons.
Whether you use an Android or iOS device, this link will work for both. Simply click on the provided download link, and it will add the "Beside Myself" clone filter to your Snapchat.
This is the quickest and most straightforward way to get the clone filter on your Snapchat. No need to go through a lengthy process of downloading files and installing them manually. With just one click on the link, the filter will be automatically added to your Snapchat for immediate use. Enjoy creating fun and engaging content with the clone filter!
Third Method
You can try out various options beyond the Beside Myself filter to explore more engaging videos and snaps with clone filters on Snapchat. Snapchat offers multiple clone filters that work similarly, providing you with a range of creative possibilities.
Follow these steps to use the clone filters on Snapchat:
1. Open the Snapchat app on your device.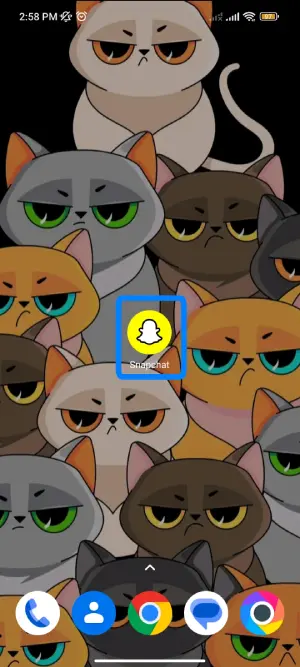 2. Navigate to the camera section.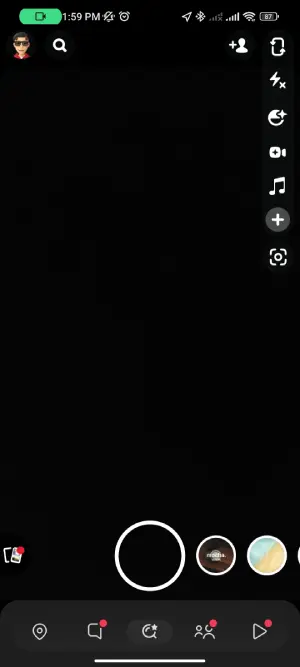 3. Tap on the Magnifying glass at the bottom center of the screen.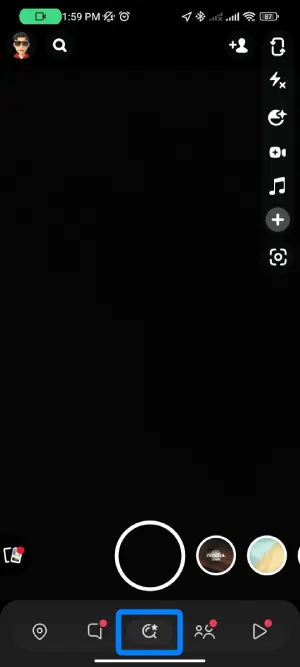 4. In the search bar, type "clone." Snapchat will present you with a list of available clone filters.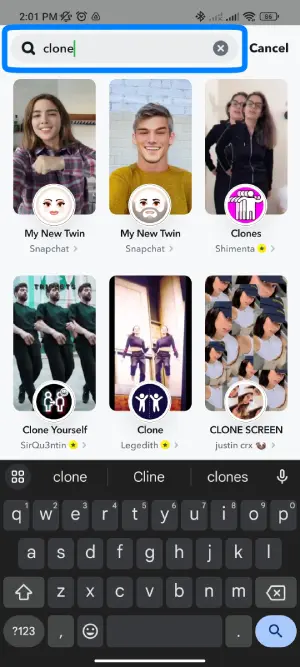 5. Choose the clone filter that catches your interest or try them all to see their different effects.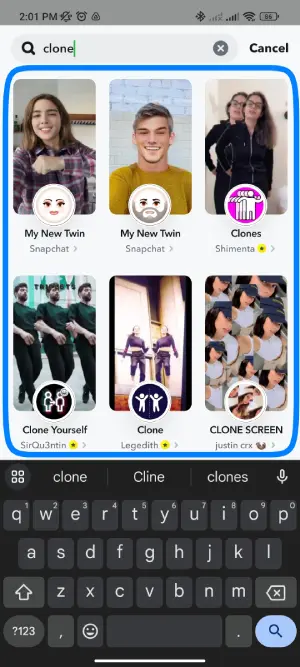 With these simple steps, you can easily access and experiment with various clone filters on Snapchat, adding more fun and excitement to your videos and snaps. Have a blast creating unique content!
Also Read: How To See How Many Subscribers You Have On Snapchat?
---
How To Use "Beside Myself" Clone Filter?
Many of you might not be familiar with using the clone filter on Snapchat. You may have seen your friends create creative and funny videos with it, but you might be unsure how it works.
Instead of asking your friends for help, why not learn to use the clone filter independently? In this section, I'll provide simple guidelines to help you use the "Beside Myself" clone filter on Snapchat.
Following these steps will bring you just one step away from creating your own awesome videos or snaps using the clone filter. Let's get started!
1. Open the Snapchat app.
2. Navigate to the camera section.
3. Locate and select the "Beside Myself" filter. If you haven't downloaded it yet, do that first from the provided link. You need the filter downloaded to clone yourself successfully on Snapchat.
4. Once the filter is ready, take a clear photo of yourself as the initial shot.
5. Next, reposition the camera, change the angle, and take a second photo. You can even record a video of yourself in the background.
6. This will create two versions of you, essentially your duplicate.
7. Now, you can share your creative clone video or photos with your friends or family and amaze them with your cool Snapchat skills!
Also Read: How To Unlink Phone Numbers From Snapchat
---
Does Cloning Require Any Additional Purchases Or Subscriptions?
No, cloning does not require any additional purchases or subscriptions on Snapchat. The app includes the cloning feature and is available to all users without extra cost. Once you have the Snapchat app installed, you can access the cloning tool directly within the app's camera interface. There is no need to subscribe to a premium version or make any in-app purchases to use this feature.
As a platform, Snapchat offers various creative tools and features, and cloning is one of them. Users can easily create fun and engaging content by leveraging the cloning feature without any financial commitment beyond the standard app installation. So, whether you're a new or existing Snapchat user, you can start cloning and experimenting with this feature immediately.
Also Read: How To Secretly Save Someone's Snapchat Stories?
---
Can I Control The Appearance Of My Clone?
Yes, you can control the appearance of your clone on Snapchat. When using the cloning feature, you have the ability to customize certain aspects of your clone's appearance to make it look unique and more like yourself. The app allows you to adjust various settings such as facial expressions, poses, and even clothing if your avatar includes them. This gives you the flexibility to create a clone that closely resembles your desired look and style.
Snapchat also provides additional tools like filters, stickers, and editing options that can further enhance your clone's appearance. These features allow you to add fun and creative elements to your clone, making it even more personalized and enjoyable to share with your friends and followers on the platform. So, take advantage of the customization options available on Snapchat to make your clone truly stand out and represent you in the way that you prefer.
Also Read: How to Search Snapchat Username?
---
Can I Interact With My Clone In Snaps?
No, you cannot interact directly with your clone in snaps on Snapchat. The cloning feature allows you to create a virtual representation of yourself, but it functions more like an avatar or creative tool rather than an interactive entity. Your clone can be positioned in different poses and settings, but any interaction with it would be through the content you create with it in your snaps, and it does not have its own consciousness or real-time responsiveness within the app.
Snapchat is primarily a multimedia messaging platform for sharing content with others, and the cloning feature adds a fun layer of creativity to your snaps, but it doesn't facilitate direct interaction with your virtual avatar.
Also Read: How To Reset Snapchat Password Without Using Email Or Phone Number?
---
Can I Create Multiple Clones?
Yes, you can make lots of clones on Snapchat. You can create different virtual copies of yourself using the cloning feature. It's fun to have many avatars with various poses and looks, and you can use them in your snaps to make cool and personal content. So, feel free to get creative and make as many clones as you want to have fun with Snapchat!
Also Read: How Do You Get To The Snapchat Maps?
---
Frequently Asked Questions (FAQs)
Here are some of the frequently asked questions related to this topic, and they are as follows:
---
Can I Use Cloning in Videos As Well?
The cloning feature on Snapchat is primarily designed for use in photos, not videos. Users can create looping videos alongside their previous recordings with cloned snaps of themselves. But, the cloning feature is not currently available for use in regular videos on the platform.
---
Is The Cloning Feature Permanent Or Temporary?
The cloning feature on Snapchat is temporary. When using the cloning feature, users can create a looping video of themselves alongside their previous recordings, but this is only a temporary effect and does not permanently alter the original content.
---
Can I Add Filters Or Effects To My Cloned Snaps?
Users can add filters and effects to their cloned snaps on Snapchat. After creating the cloned snap, users can apply various filters, effects, and enhancements to further customize and personalize the content before sharing it with their friends or on their stories.
---
Can I Use The Cloning Feature With Pets Or Objects, Not Just Myself?
Snapchat's cloning feature is mainly meant for people. It works well when making looping videos of yourself alongside earlier clips. While you can try using it with pets or objects, it might not work as effectively. For the best results, stick to using the cloning feature with humans.
---
Is The Cloning Feature Child-Friendly?
Yes, the cloning feature on Snapchat is generally considered child-friendly. It allows users to create fun and creative looping videos, which users of all ages can enjoy. However, as with any social media feature, parents and guardians are encouraged to supervise and ensure appropriate use for younger children.
---
Conclusion
Snapchat proves to be an enjoyable app to beat boredom. Users can easily connect with friends and create entertaining videos or snaps with amusing filters. If you ever wish to duplicate yourself on Snapchat, employ the Beside Myself filter.
Using this filter, you can pleasantly surprise your younger sibling by showing them a playful version of yourself.
Share your opinions on this article in the comment section below.
Thank you for reading!