TikTok is all about sharing your videos with the world. If you have unique content ideas, you can become popular on TikTok. You just need to show your creativity which is different from other TikTokers. But there might be times when your content does not perform as well as you expected them to, and the likes decrease on your videos. So what can be the reasons behind your likes decreasing on TikTok?
Answer:
Your likes usually decrease on TikTok because your content is on review, or not engaging enough for the audience, or you've posted too many videos at a single time. It might also be because of sensitive videos, following outdated trends, a bad impression on your profile, not using proper hashtags, or promoting bad things.
---
Why Are My TikTok Likes Going Down?
I can completely relate to the frustration of not getting the expected likes on the content you put so much effort into. You might wonder where you went wrong or might start doubting your skills and efforts.
One day you see tons of likes on your content, and the next day you only hear the sound of crickets with no sign of humans passing by and liking your posts on TikTok.
The reason why this happens is the unpredictability of the TikTok algorithm! However, we can always learn the pattern and figure out why our content isn't performing as well as it should.
One of the main reasons behind losing likes on TikTok is that you are posting the same content that other TikTokers already have.
If you copy the same content idea from top to bottom, then why would users like your video, which they've seen thousands of times on TikTok? This is why you've to be creative regarding your video, whether it can catch viewers' attention or not.
Now, let's move on to the rest of the mistakes you've made while creating a video that leads to losing likes and views.
Also Read: Why My Likes Disappearing On TikTok?
---
9 Reasons Why My Likes Are Decreasing On TikTok And The Fixes
If you are concerned about the likes decreasing on your TikTok, it is wise to find out the reasons and the fixes instead of getting demotivated.
In the section below, I will guide you through the possible reasons and the fixes for likes decreasing on TikTok.
1. Poor Content Idea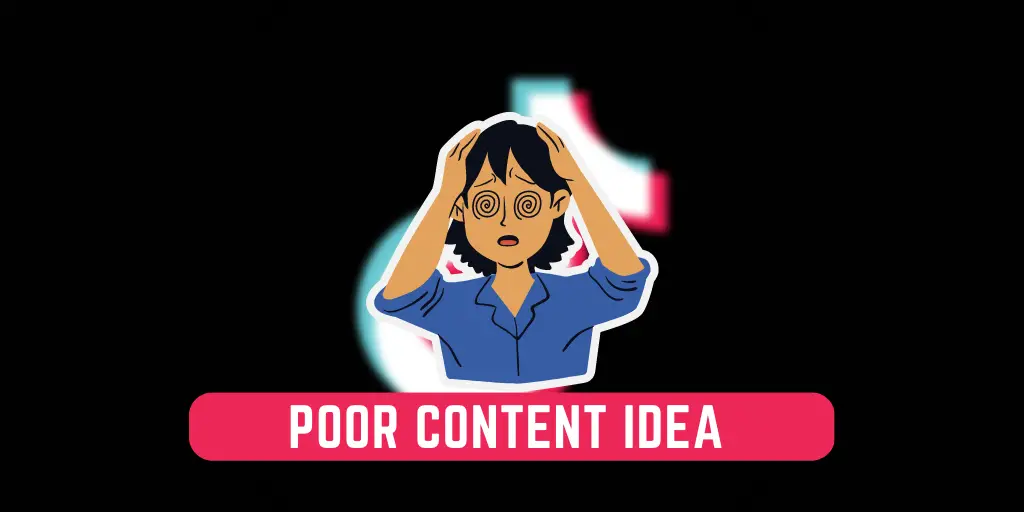 As I already said before, your content/video needs to engage the viewers.
If you create content just for the sake of posting and add no value or quality to the content you post, it is likely that you do not get any likes on the content.
TikTok is a competitive platform, and for you to stand out, the content idea you have should be of high quality.
If you don't put your creative idea while making a video and your content looks plain without editing, then nobody likes to see such a video on TikTok.
Remember! TikTok is all about showing your input and additional creativity to lure out the attention of a large audience.
Fix: Create High-Quality Content
If you create content by mixing your creativity and editing tools from TikTok, then you will definitely get more likes on TikTok.
You have to think outside the box, which means editing your video to the next level or just normal so that the viewers like us can like your video.
You don't need to edit your videos too far that look like trash.
Simply put, those components in your video match the content, just like a pizza.
Layer it out from the bottom and finish with the final eye-catching touch in your video.
2. Posted Many Videos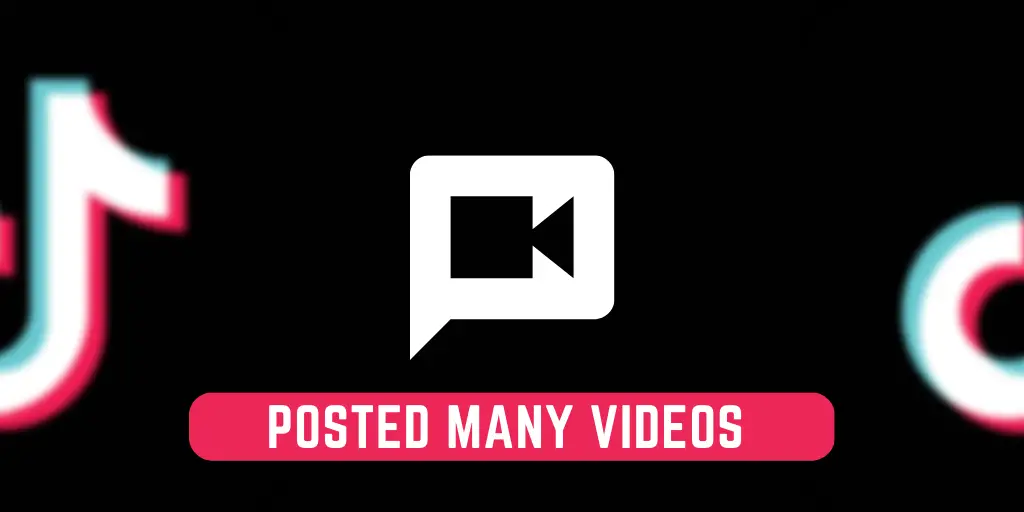 You should always remember that you don't have to post videos every 30 minutes to increase the likes and views on TikTok.
If you do that, you are only losing your likes and views on your video.
If you frequently post videos on TikTok, previous videos won't get enough interaction it is supposed to get.
People/audiences are not fully done with your first video, and if they suddenly see another video from you, this will only increase the bounce rate on your first video.
Fix: Maintain Gap Within Posted Videos
Let your first video get enough likes and views on TikTok. Once you think that's the limit on your video after 4 or 5 hours, then start posting your next new video.
Taking a gap of six hours for each video will be even better. Once you slowly start gaining likes, views, and followers on your TikTok, you can slowly decrease the time gap.
But still, you've to take a time gap of at least 4 hours even though you are popular on TikTok.
3. You're A New User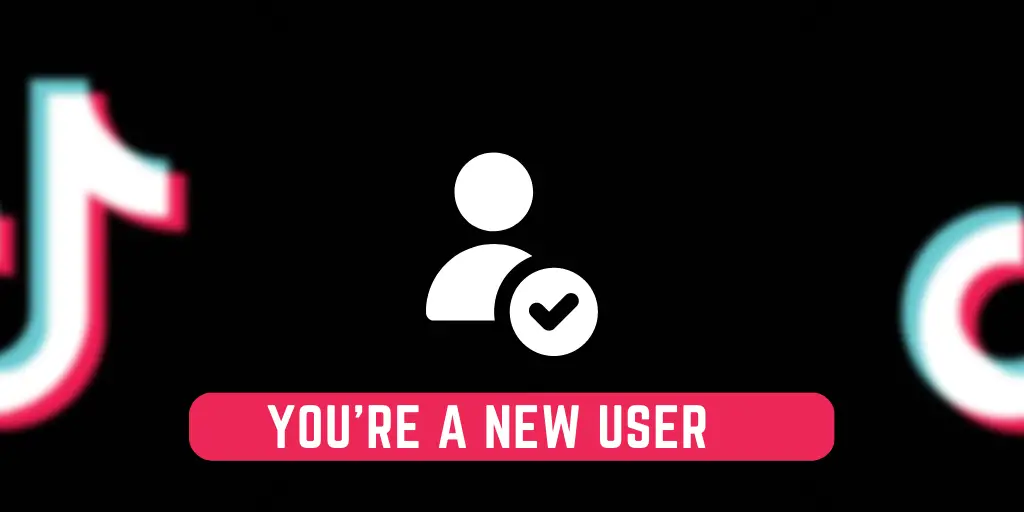 If you are losing likes on TikTok, then one of the reasons might be that you are a new user. Once you create an account on TikTok and post videos, TikTok will examine your account and content first.
It will look after whether you are following their community terms of service or guidelines or not. Besides, TikTok will always boost your first two videos to the audience. It's because to gain your motivation towards creating content for TikTok.
At last, they want you to post unique content so that it will be their source of revenue, and you can also earn some money from it.
Fix: Be Consistent On TikTok
Consistency is key in life and on social media platforms! If you want TikTok to keep boosting your content, you must be consistent in whatever you do.
So, if your first video gets way more likes and views than you imagine and expect the same thing for your other videos, you must keep posting unique and attractive videos to increase the likes and views on TikTok.
Also, don't lose hope if your likes are decreasing on TikTok. Keep thinking about how to make your video engaging.
4. Outdated Content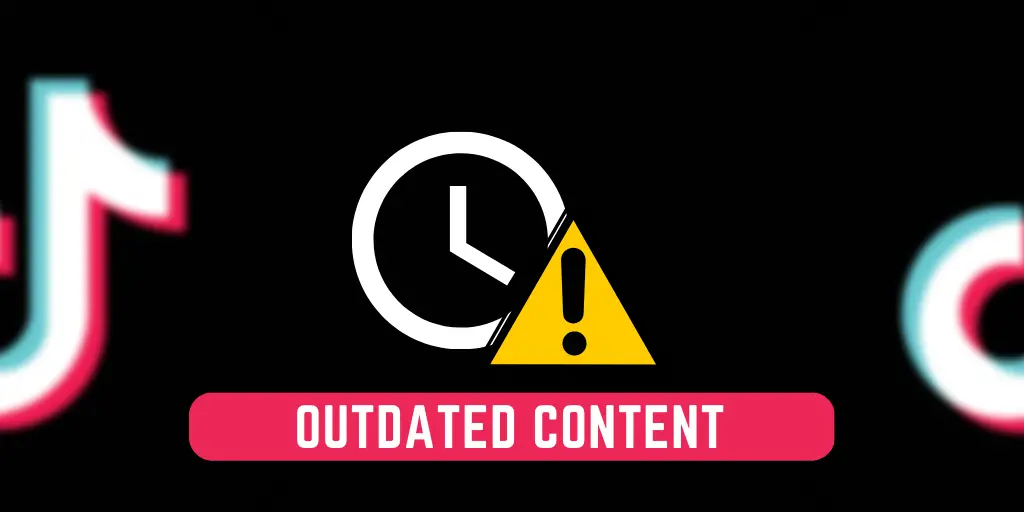 TikTok is a platform that is booming with new trends every day, so your outdated content is highly responsible for losing likes on your TikTok video.
Fix: Keep Up With New Trends
If you want to increase likes and views on TikTok, you've to keep up with new trends.
You need to search for what is actually trending on TikTok at this time. Once you find the trending topic, then you have to go with it and make a quality video for your audience.
Therefore, keep your TikTok account updated from time to time by following new trends. Take your time in a little bit of research, and then start making videos.
5. Sensitive Video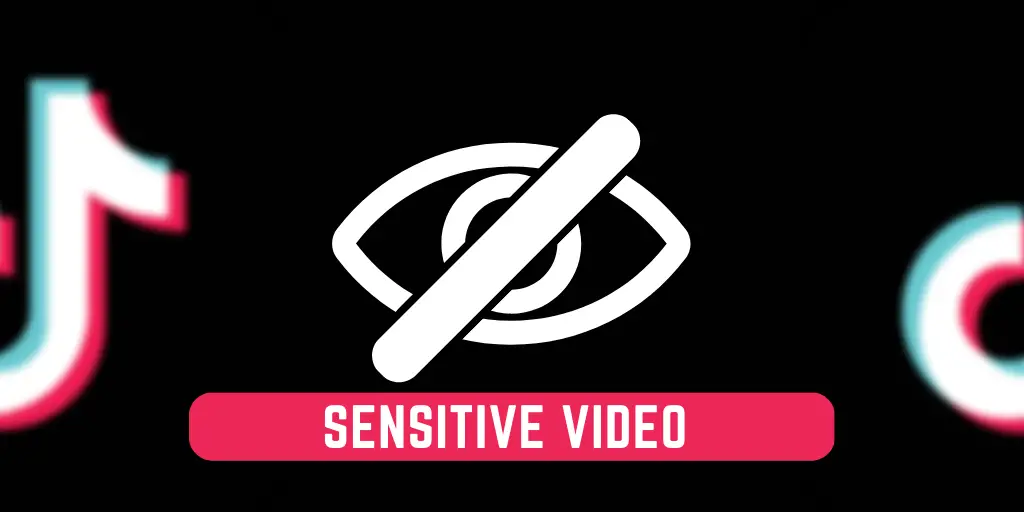 Another reason why your likes are decreasing on TikTok is because of sensitive content. You can't post videos that include hate speech, violation, murder, illegal things, government misuse, etc.
If TikTok finds your content-sensitive, it can keep your video private or prevent it from reaching the audience.
Fix: Avoid Posting Sensitive Content
Remember not to violate TikTok's policy and guidelines and avoid posting any sensitive content on TikTok.
Even if you manage to publish your sensitive video, not all users or audiences love to view and like your content.
6. Poor Impression On Your Profile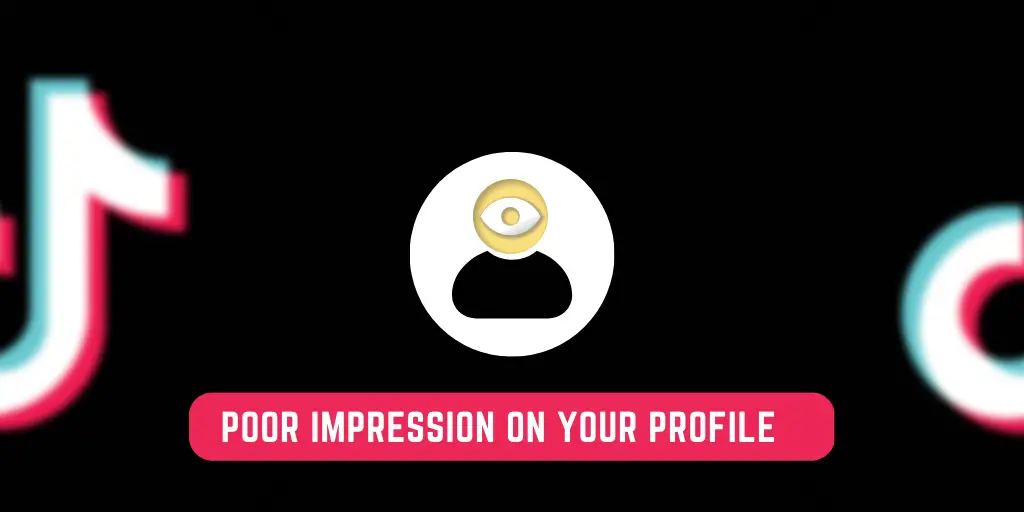 If your TikTok account got a bad impression because of the video you posted before, it could also lead to losing likes on your future video. You will find different types of people on TikTok.
Some may like the content you post, and others can go against the content which you've selected.
So, if there is a controversy about your video and it is spreading all over the world in a bad way, then it will affect your account. You will not only lose your likes but also lose your followers.
Fix: Focus On Improving Your Profile Impression
If this is a reason, focus on solving the controversy (if there is one) to lift up the poor impression from your profile for a while, then only start creating or posting other videos.
7. Not Using Hashtags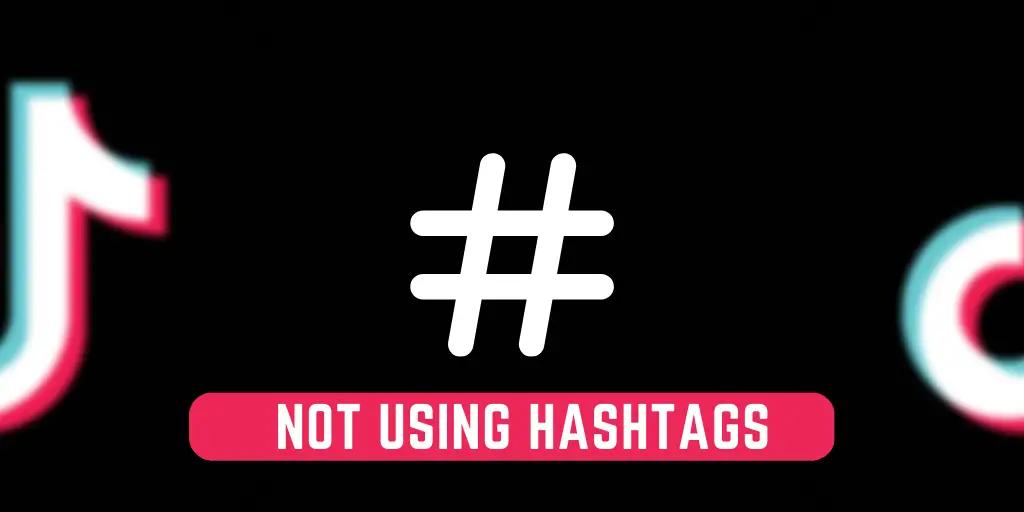 A hashtag is one of the important factors that helps you to boost your content to a large audience on TikTok. In fact, it is an essential thing that you should always remember to include in your every video.
Suppose your video is all about gaming, and if you use #gaming or #games or #populargames or #bestgames in your video, then when someone types gaming on TikTok, your video will also come on that list.
Fix: Use Proper Hashtags
So, if you are getting more likes and views on your TikTok video at one time and it's decreasing gradually from time to time, then it's time for you to use a hashtag.
Also, remember to use hashtags only related to your content.
8. Jumping Too Early On Promotion Video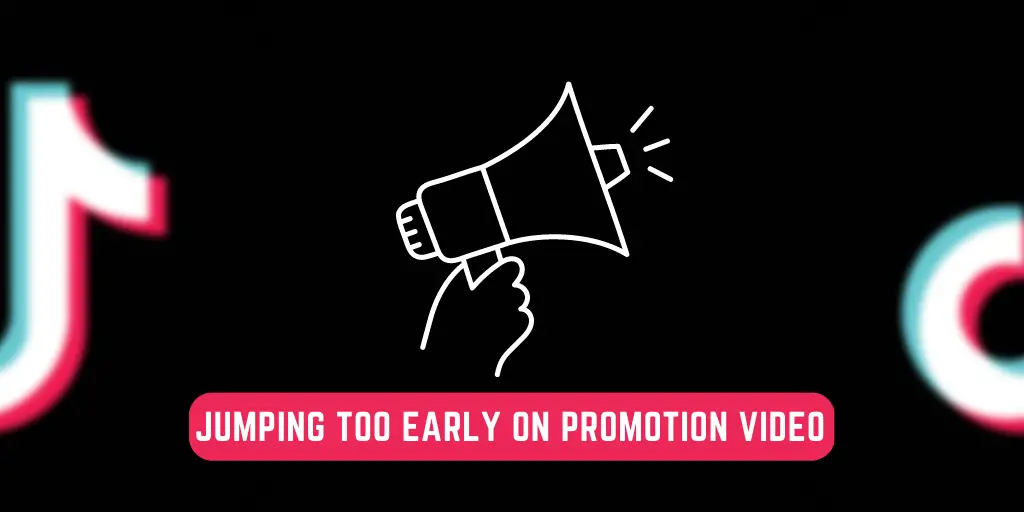 Many people make the mistake of jumping too early to promote their products through videos without learning about their audiences well.
If you've recently started a TikTok account and are getting positive reactions to your videos, then you must maintain it for a long time. Once you think that you are ready to become an influencer, then you can start promoting advertisements.
However, if you are new on TikTok and started the promotion video after one month of account opening, you will lose likes on your video. You have to know why your audience or followers follow you on TikTok and why they like your videos.
Fix: Maintain Consistency
This doesn't mean you can't do a promotion video, but you must maintain the ratio and be consistent with the content you post.
It's better for you to advertise only a few times a month rather than doing it every day to sell out your product.
9. Posting At A Bad Time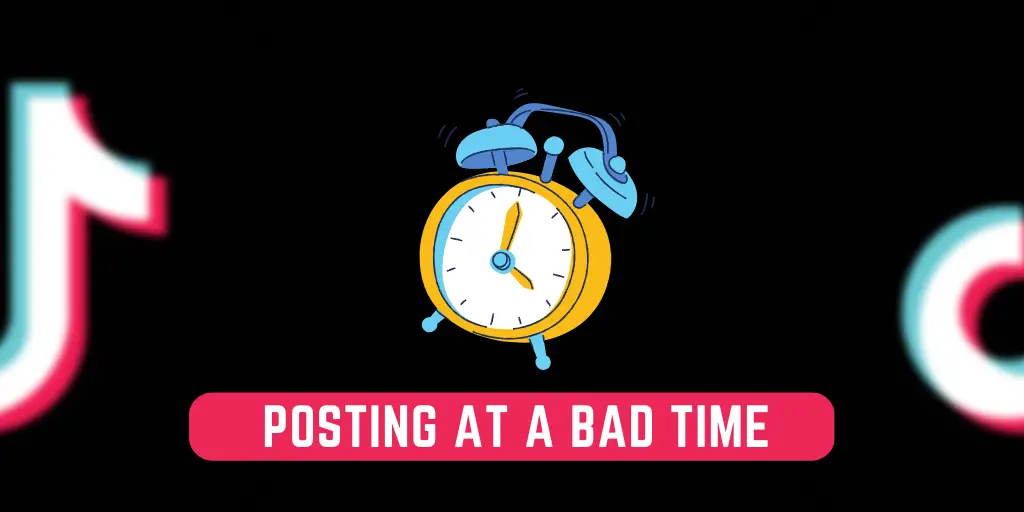 You can analyze all your posts and track the activity of your audiences. Moreover, it gives insight into when your audiences are most active.
Therefore, posting a video at a bad time is one of the reasons because of why your TikTok video is not getting enough likes.
Fix: Upload When Your Audience Is Active
You can upload your video and get views as well as likes when you know your audiences are most active.
You are most likely to get large interactions if you share your video during the phases where your audience is active.
Also Read: Why TikTok Videos Suddenly Stop Getting Views?
---
Why Are My Videos Getting Views But No Likes On TikTok?
TikTok is flourishing every day, and the competition is getting equally tough.
Standing out on TikTok is not an easy game these days, and you have to put enough effort and consistency into your content. Thus, creating content that is likable by many is a tough job!
Various aspects play a role in grabbing users' attention on TikTok. When you upload a video on TikTok, it will first push that content onto some users' ForYou page, which is known as Initial Push.
And if the content performs well with the users, meaning it gets a fair amount of engagement, such as likes and comments, it will push onto more people's ForYou page.
If your content fails to gather enough engagement, your content will stall in growth and ultimately remain limited to your account.
Thus, you can try creating an account with a specific niche and build expertise so that people will trust the content you post. This way, you can gain the trust of your audiences and, in return, get likes from them.
Last but not least, make sure you stay on top of trends to get more likes on TikTok. As a last resort, try to engage with other users by collaborating to reach a bigger audience and post frequently.
Also Read: Can You Give Yourself Views On TikTok?
Fixes For When You Get TikTok Views But No Likes?
Consider the following points to fix your getting TikTok views but no likes.
Setup Your Profile Page Right
Post High-Quality Content
Use Trending Sounds And Participate In Challenges
Be Focused On A Specific Niche
Be Consistent
Engage With The Audiences
Collaborate With Other Creators
Use Proper Hashtags
Track The Improvement
Also Read: How To Get More Likes On TikTok 
---
Frequently Asked Questions (FAQs)
Here are some frequently asked questions related to the topic.
---
Why Are My Views On TikTok Suddenly Dropping?
There are several reasons why your TikTok views suddenly dropped: sensitive or unengaging content, videos stuck in review, exceeding optimal video length, being new on TikTok, posting too many videos at once, wrong timing, or being shadow banned.
---
How To Get More Likes On TikTok?
To gain more likes on TikTok, use a catchy username and appealing bio, follow trends, create concise videos, target a specific niche, optimize video format, and employ attention-grabbing captions and titles. Implementing these strategies can help increase your chances of receiving more likes on the platform.
---
Conclusion
To sum up, it's all about your creative idea and the unique content to increase likes, views, and followers on your TikTok.
If you can think outside the box, then getting the likes you deserve on your content shouldn't be too tough. But, if you only follow or copy the content from others, then it will be hard for you to stand out on TikTok.
Hope you found this article helpful. Thank you for sticking with us till the last!