Spotify is a music streaming app with millions of tracks and podcasts. It's available on various devices for easy browsing. You can subscribe to Spotify Premium for exclusive benefits, including the Premium Duo package. This plan allows sharing with one other person. However, some users encounter issues with Spotify Premium Duo not working.
Answer:
When Spotify Premium Duo is not working, there are several possible fixes you can try. Refresh the app, or restart your smartphone to resolve minor issues. Clear the app cache or update the app to address performance problems. Disable VPN services if applicable and ensure different physical addresses are used. Confirm an active invitation link and ensure the Premium Duo plan is active. Switch to Premium Duo if needed. Contact Spotify customer support for further assistance.
So, today in this article we will guide you on how to solve Spotify premium duo, not working issues. So stay with us and read the full article that we have mentioned below.
---
About Spotify Premium Duo Plan and Issues
Note:
Make sure you are subscribed to the premium duo plan and not subscribe to any other plan. If you have taken any other plan then first you have to Cancel/Switch your previous subscription and switch to a normal Spotify account. And select your plan, Once you are confirmed that you have selected the right plan, and if you see "Spotify premium duo plan, not working issues," then follow the steps mentioned below.
There might be many reasons behind your duo plan not working, some of the reasons are mentioned below:
Premium Duo Plan has expired.
You haven't selected the Premium Duo plan.
The invitation Link has expired.
Different Physical Address
Not Available in your country.
One of these might be your issue behind the duo plan not working and don't worry here are the method to figure out your issue and solve them.
---
13 Fixes For Spotify Premium Duo Plan Not Working
Here are the methods to solve your problem, the premium duo plan not working.
Follow the instruction from the method mentioned below.
1. Check Your Premium Duo plan is still activated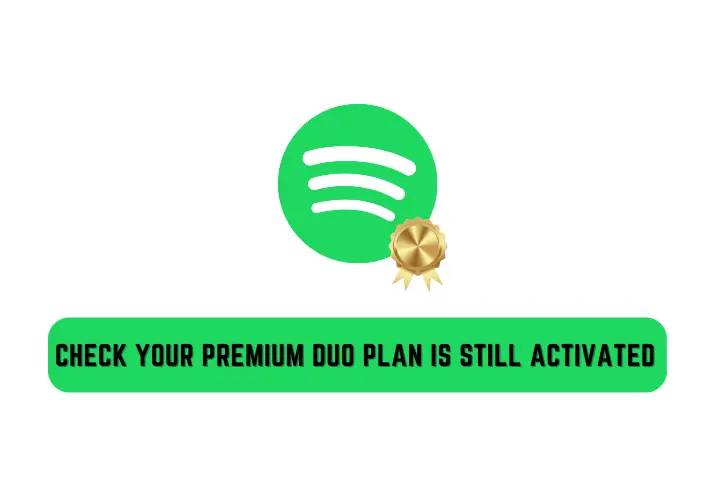 Once you are sure that you have selected Premium Duo Plan and still if you face any issue related to the plan then make sure your plan is still activated.
Because sometimes we turn off the auto-renewable subscription, and after it has expired we don't notice and still try to use the feature but we face issues.
So, check whether your Premium Duo Plan is activated or not. To do so,
Go to the Link "Your Account Page."
Login to your account.
Now, from "Menu," select Subscription
Scroll down to check the detail about your plan.
Done.
There you go, this is how you check when your Premium Duo Plan expires on Spotify. If your plan has expired then renew the plan and if you have selected the wrong plan then switch your plan, to do so follow the heading mentioned below.
2. Switch to the Premium Duo plan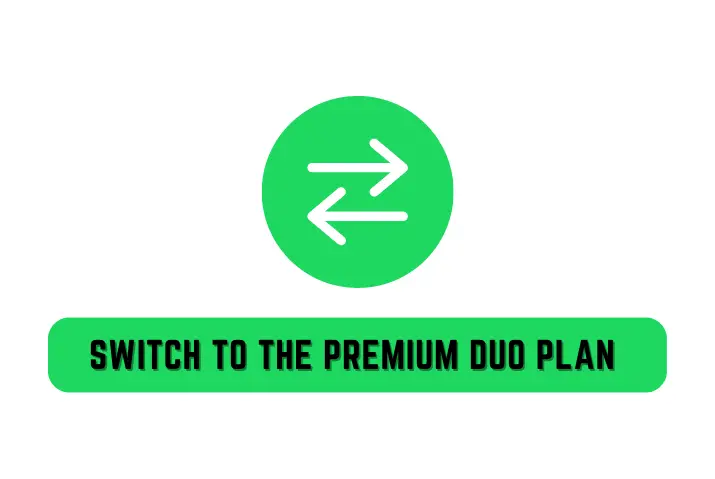 Sometimes in a hurry what happens is we mistakenly subscribe to the wrong plan and we don't notice it and we think we have activated the right plan.
Later, while using the feature we find an error or doesn't work because we have selected the wrong plan. But we don't have to worry because we can switch or cancel our subscription after a few days we take it.
So, if you have subscribed to the wrong plan then switch your plan to a premium duo plan. To switch/change your plan;
Directly go to the link Spotify Account
Login to your account
Go to Your Plan
Click on CHANGE PLAN
Follow the on-screen instructions and choose Premium Duo Plan
Done.
There you go, you have successfully selected/switch your plan. If still you face a problem regarding the plan then follow the next method.
3. Invitation Link has expired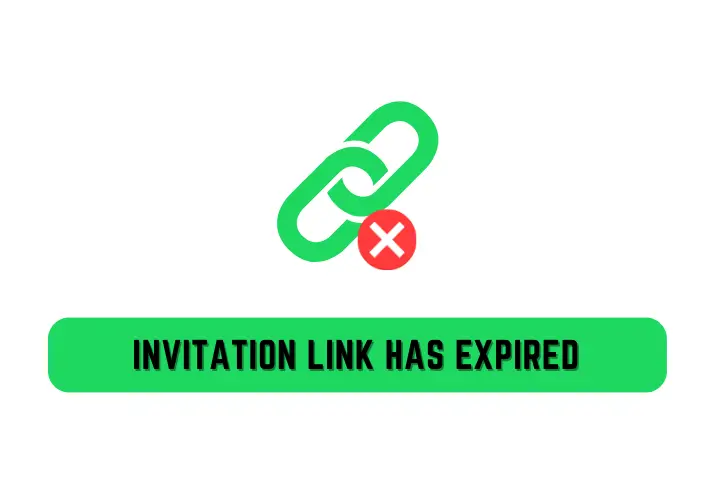 As you know after you have selected the Premium Duo Plan you can share it with one of your friends or family members who stay under the same roof. So, to share your plan with one member you have to send them an invitation link. And sometimes what happens is your link gets expired and they will see an error due to the expired link.
So, make sure when you send an invitation link to your friend or loved one, they accept the link and activate the plan before it expires. But don't worry, you can send an invitation link multiple times but you have to generate a new link. To do so,
Log in to your Spotify account
Select Spotify Premium Duo Plan
Under "Spotify Premium Duo Plan," tap Plan
And choose Invite.
4. Different Physical Address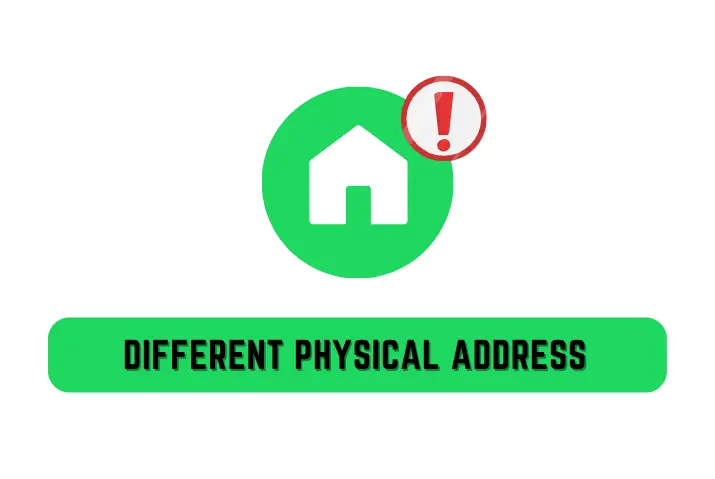 If you well know about the Spotify Premium Duo Plan then you must know that you change to share your premium plan with the one staying under the same roof. So this might be the reason why the premium duo plan is not working.
So, make sure you both reside at the same physical address. If still, it doesn't work try from a different device or browser.
5. Try from another device or browser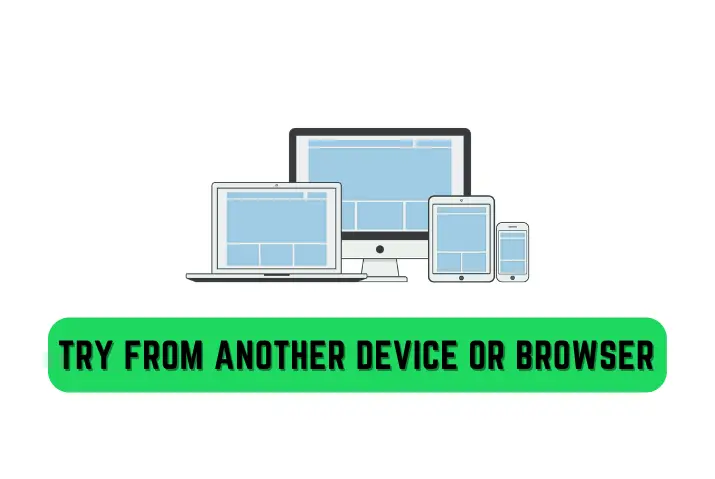 If your Spotify Premium Duo Plan is not working then once you can change your device or web browser and try to accept the link because browsers keep cache data so try from a new browser and also try from a compatible device.
6. Not available in your country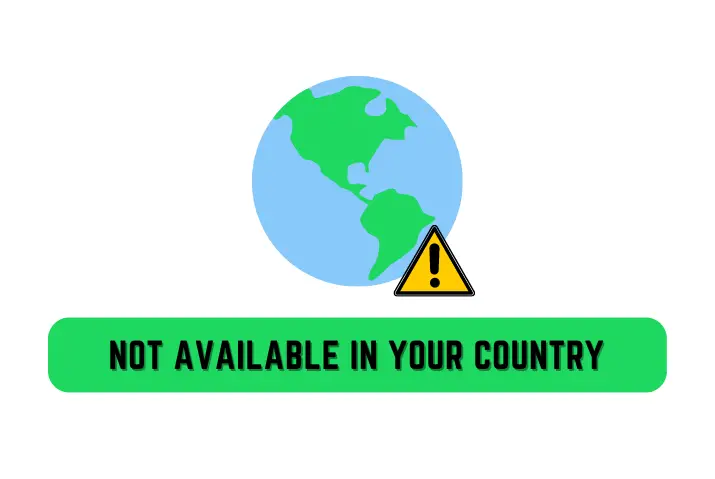 Spotify hasn't activated the Premium Duo Plan in all the countries so once make sure the plan is available in your country or not.
7. Refresh Spotify App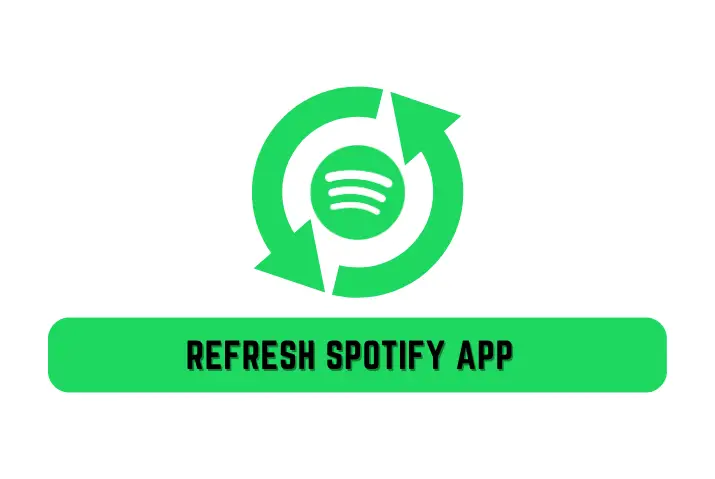 If Spotify Premium Duo is not working, try refreshing the app by fully closing it and reopening it. This can resolve minor glitches or temporary issues.
On most smartphones, you can swipe up from the bottom (or press the recent apps button) to access the app switcher, then swipe Spotify off the screen. After that, open Spotify again and check if the problem persists. This simple action often helps restore the app's functionality.
8. Restart Your Device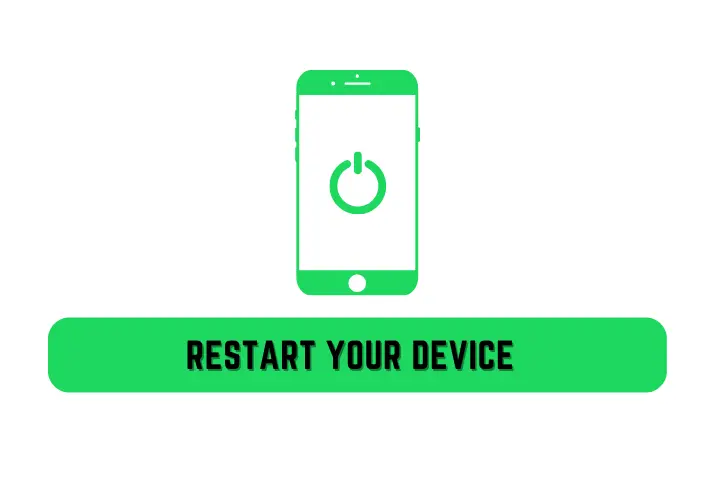 Restarting your smartphone can help resolve issues with Spotify Premium Duo. By restarting, you clear any background processes or conflicts that may be impacting the app's functionality.
Simply turn off your smartphone, wait a few seconds, and then turn it back on. Launch the Spotify app again and check if the problem is resolved. This basic troubleshooting step often helps restore proper functioning by refreshing the device's system and clearing any temporary glitches.
9. Clear The Spotify App's Cache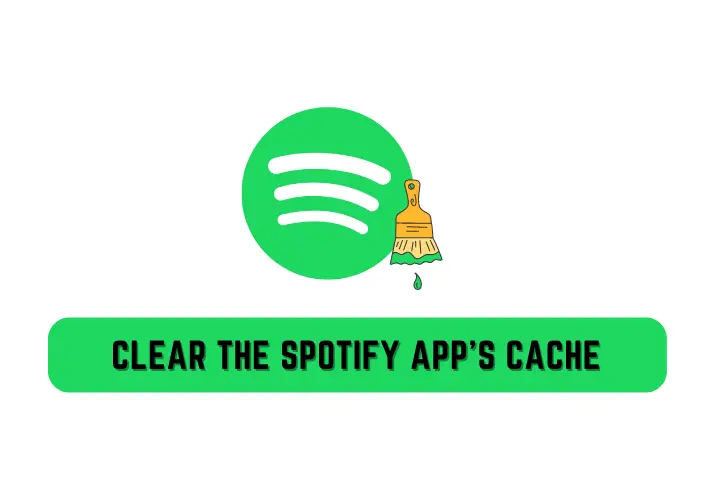 Clear the cache of the Spotify app, by doing this, temporary files that may be causing issues with Spotify Premium Duo can be removed. Clearing the cache can help resolve performance-related problems and improve the app's functionality.
You can clear the cache by accessing the app settings on your smartphone and selecting the option to clear the Spotify app cache. This simple action may fix the problem and allow Spotify Premium Duo to work properly.
10. Update The Spotify App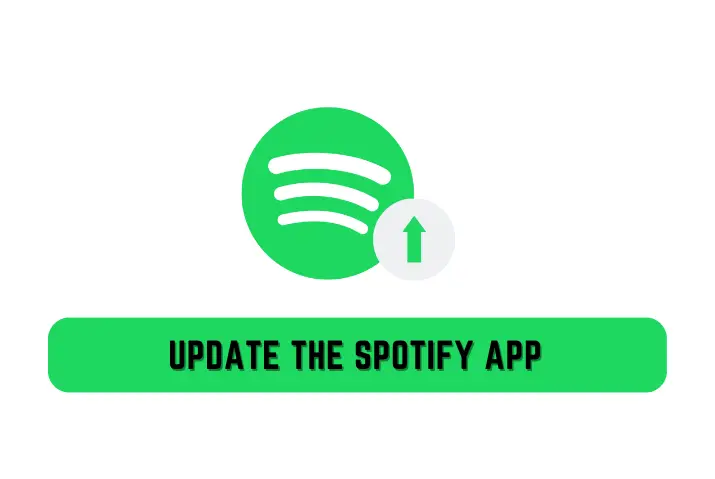 To fix Spotify Duo not working, ensure that you have the latest version of the Spotify app. Outdated versions can have bugs or compatibility issues. Update the app from your device's app store to the most recent version available.
This ensures that you have access to the latest features and bug fixes, potentially resolving any issues you're experiencing with Spotify Premium Duo.
11. Disable VPN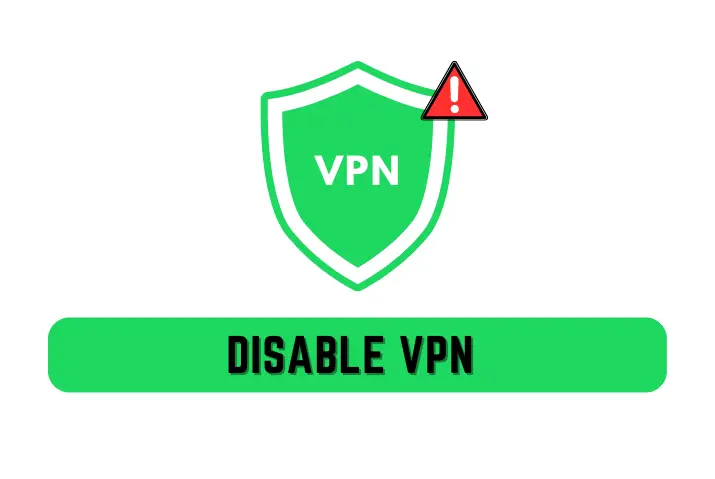 Method 11 suggests disabling any active VPN (Virtual Private Network) services on your smartphone. VPNs can sometimes interfere with Spotify Premium Duo's functionality.
By turning off the VPN temporarily, you can check if it resolves the issue. This ensures that your network connection is not being routed through a different location, which could potentially cause authentication or subscription problems.
12. Check Device Compatibility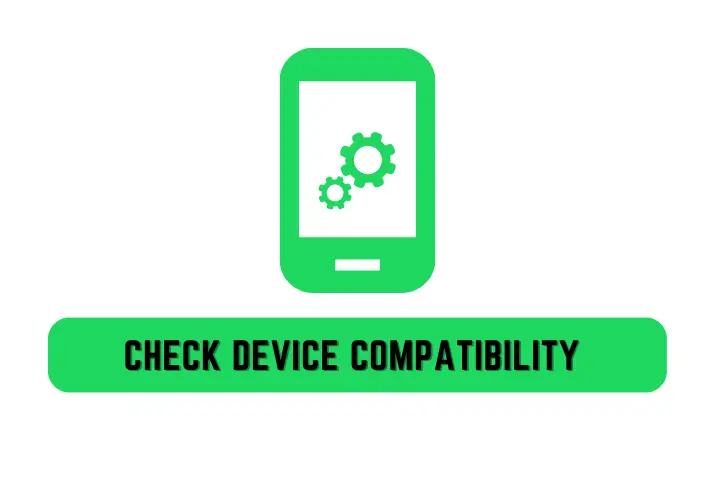 To use Spotify and Spotify Premium Duo, your device must meet specific compatibility requirements regarding hardware specifications and the operating system version. Ensure your device meets the minimum requirements, typically available on Spotify's website or the app store where you downloaded the app.
Check your device's operating system version and compare it to the required version. If it's outdated, updating your device's software through the settings menu can enhance compatibility and increase the chances of Spotify Premium Duo working smoothly.
If your device doesn't meet the requirements, consider using a compatible device or upgrading your current one. Checking account status and device compatibility are crucial for an optimal Spotify Premium Duo experience.
13. Contact Spotify Support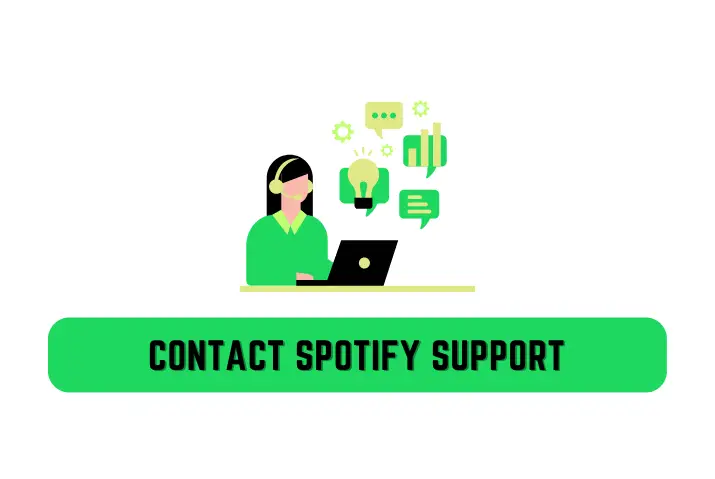 If you've tried everything mentioned above and Spotify Premium Duo still isn't working, the best thing to do is to contact Spotify's customer support.
They have experts who can look into the issue, give you specific steps to fix it, and help with any account-related problems.
Remember, the suggestions we provided are general solutions, so if they don't work, reaching out to Spotify's customer support is your next step. They're there to help and will do their best to resolve the problem as quickly as possible.
---
In Conclusion
This article doesn't only answer to solve Spotify Premium Duo not working issue but also how to check details about your plan, switch your subscription, and invite one to your plan. We have made it easy for you and mentioned the steps, we hope every method and their step are clear to understand.
Besides if you have any queries or suggestions regarding this article then you can leave us a comment in the comment section below.
And for more helpful guidance on Spotify, you can go to our official website Online Help Guide.
Thank You.