Do you find it puzzling to change the writing on Snapchat? Snapchat is a social media app that lets people send photos and brief videos. It also allows for text-based communication with friends. You may be curious about Snapchat's excessive excitement, considering that Facebook and Instagram offer similar features. However, the distinctive aspect of Snapchat is that the photos, videos, and texts vanish once the recipient has seen them. This characteristic adds an element of fascination.
Answer:
Changing the writing on Snapchat is a straightforward procedure. Once you capture a picture or video, select the 'T' icon on the right side of the screen. Next, please choose your preferred font by tapping on it. Additionally, you can change your writing by utilizing third-party applications.

Moreover, the application provides users with a wide range of editing options for pictures and photos before sending them. One notable editing feature on Snapchat is the ability to add text. This feature allows you to incorporate various fonts into your pictures and videos. The following article will serve as your detailed walkthrough on modifying the writing on Snapchat and providing step-by-step instructions.
---
What Is Snapchat?
Snapchat is a messaging application that you can download for free from your playstore or app store. It allows users to share photos, videos, texts, and drawings. The app quickly gained popularity, particularly among young people.
Unlike Facebook and Instagram, Snapchat does not attempt to replicate the experiences these platforms offer. Instead, it introduced a completely new form of communication. It offers unique features and engaging experiences that capture its users' attention, keeping them returning to the app over time.
What sets Snapchat apart is its distinct characteristic: the ephemeral nature of its content. When users send photos, videos, or texts, they automatically disappear after being viewed. The concept may seem unusual, but it has spread rapidly and propelled Snapchat to become one of the most popular apps of our time.
Also Read: How To Hide Filter You Used On Snapchat Memories?
---
Is It Possible To Change Writing On Snapchat?
If you're new to Snapchat, navigating the app may be challenging. Snapchat has a steeper learning curve compared to other social media platforms.
The app introduces numerous new features without thoroughly explaining how to use them. As a result, Snapchat has become progressively more complex over time.
To answer your question, YES!
It is indeed possible to change the writing on Snapchat. You can accomplish this by utilizing the "Add Texts" feature within the app. Alternatively, you can explore third-party apps for additional options if you want to go the extra mile.
Also Read: How To Use Snapchat Babyface Filter?
---
How To Change Writing On Snapchat Using Snapchat Effects And Fonts?
Snapchat enables users to incorporate text into the photos or videos they capture. These texts can be formatted as bold, italic, or underlined. Additionally, users can modify text effects and fonts, although the options are somewhat limited. You can change your writing on Snapchat using Snapchat's effects and fonts. Just follow this step-by-step guide:
Step 1. Open the Snapchat App
Open the Snapchat app by tapping on the Snapchat icon on your device. This will launch the app and open the camera screen.
Step 2. Take A Snap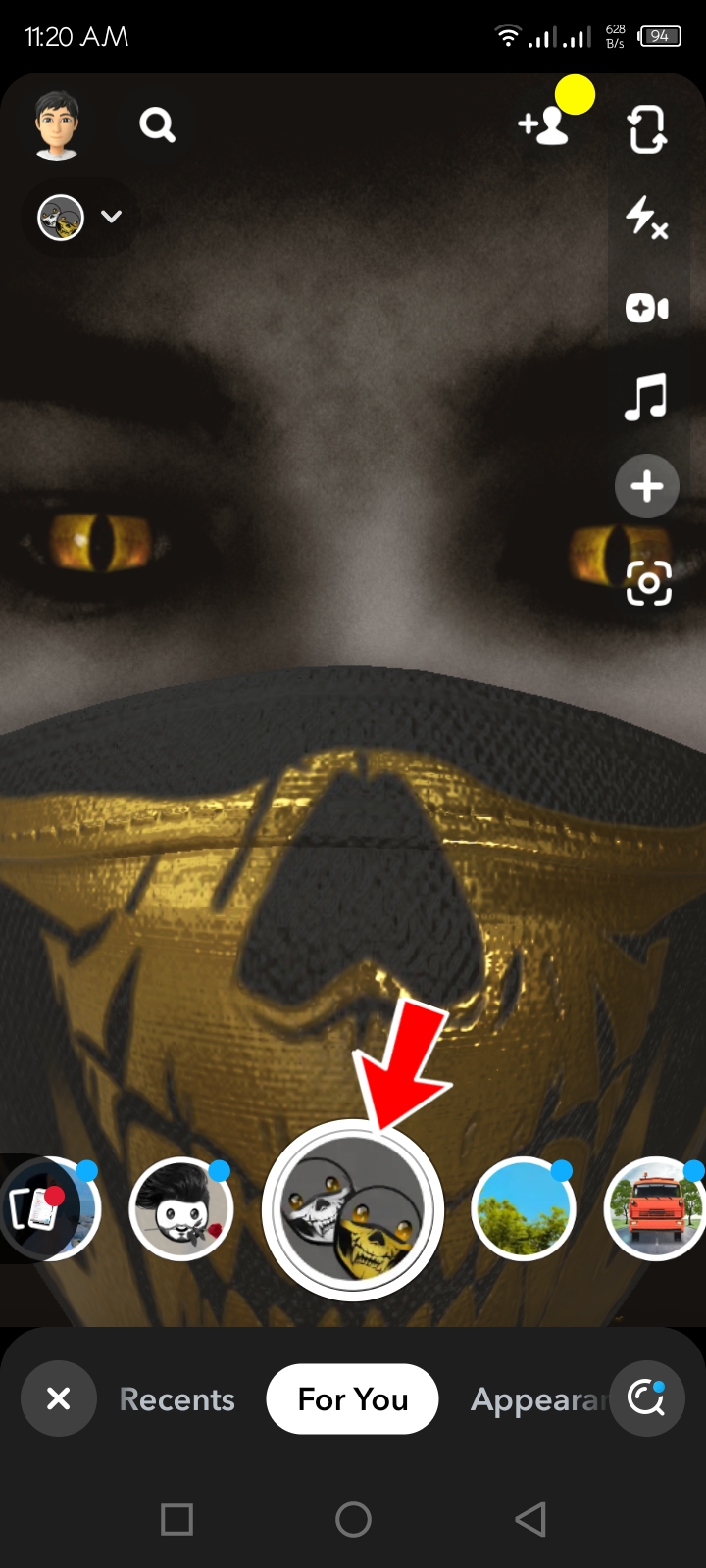 Take a photo or choose an existing photo from your gallery. To take a photo, tap on the big button at the bottom of the screen.
If you want to use a photo from your gallery, tap on the icon that looks like a square with mountains inside it next to the shutter button.
Step 3. Tap on the Text Icon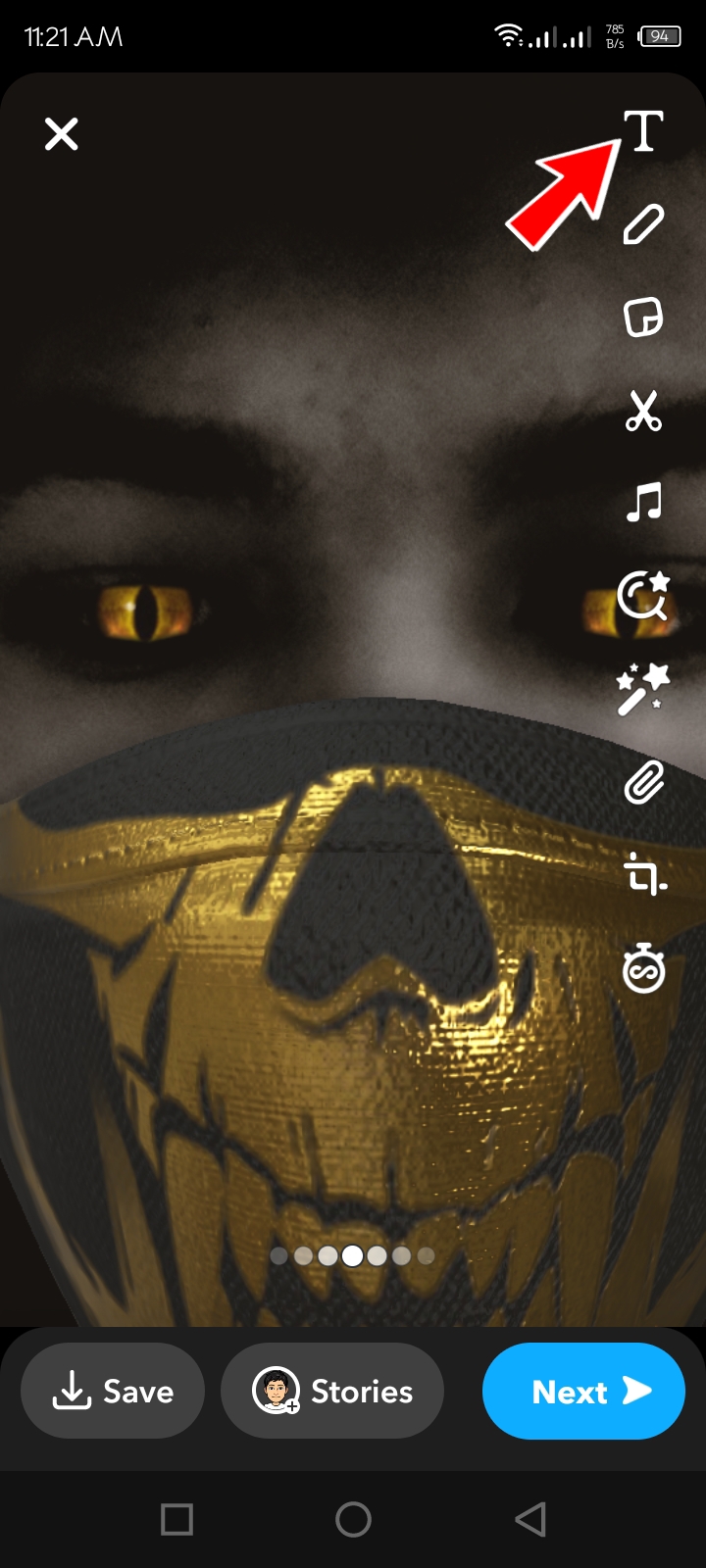 Look for the text icon, represented by a capital 'T,' on the right side of the screen. Tap on it to add a text box to your photo.
Step 4. Type In The Text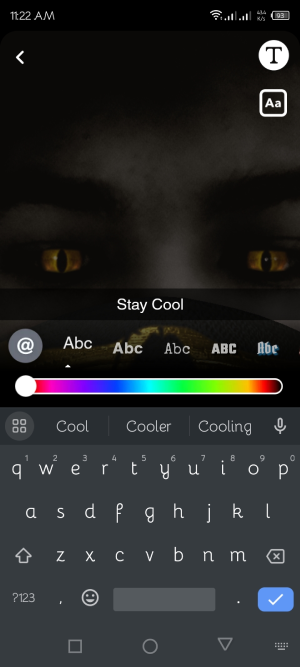 Type in the text you want to add. You can use the keyboard on the screen to type in your message. Simply tap on the text box and start typing.
Step 5. Change The Writing On Snapchat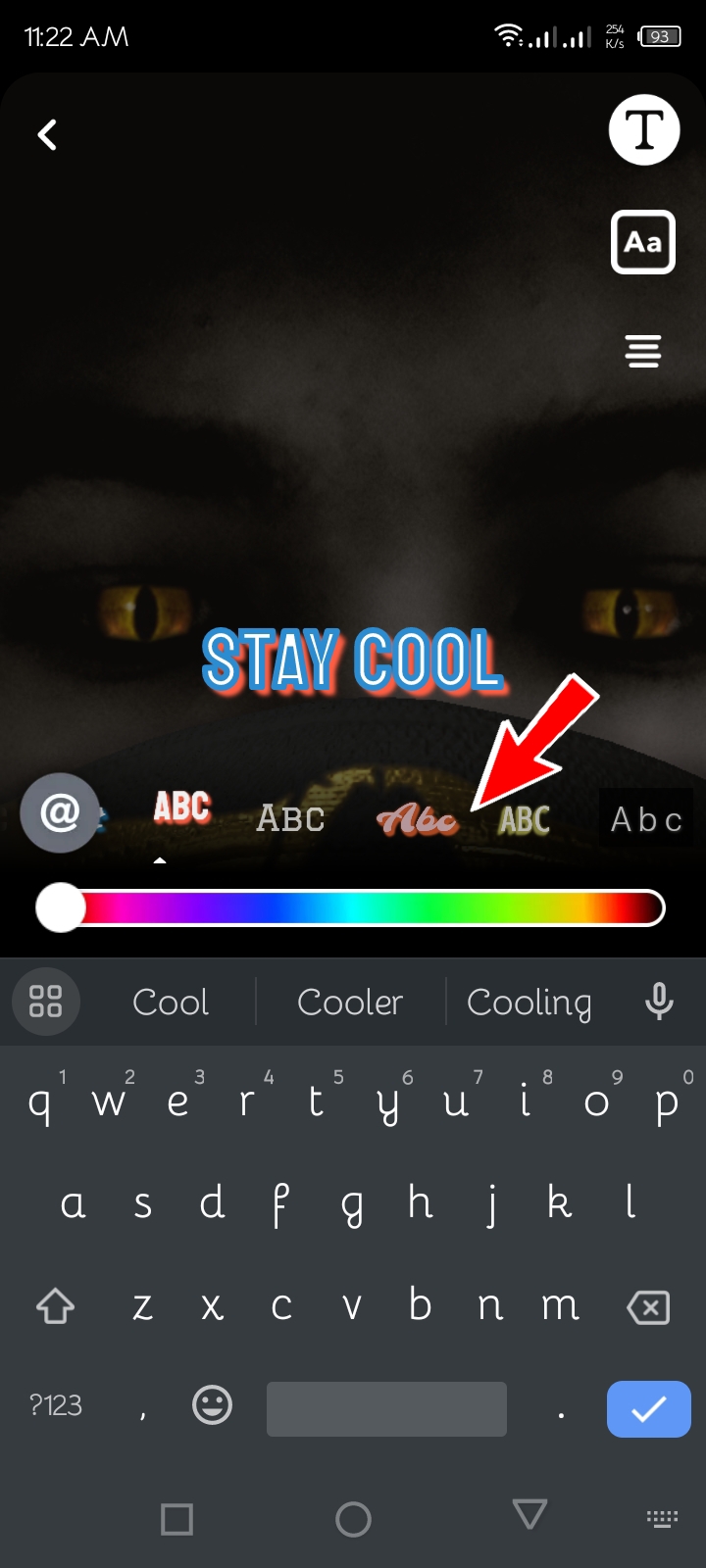 To change the writing on Snapchat, you can adjust the color of the text. A slider on the right side of the screen allows you to choose different colors for your text. Slide your finger up or down on the slider to select a color you like.
Above the keyboard, you will see different font options. These fonts determine the style of your text. Font options include Classic, Big Text, Label, Glow, and Script. Tap on your preferred font, and your text will automatically change to that style.
Step 6. Share Your Snap
Once you are satisfied with the text and its appearance, tap on the blue arrow button in the bottom right corner of the screen. This will allow you to share your snap with friends or post it as a story on your Snapchat account.
Please note that Snapchat offers a limited selection of fonts to choose from. In the future, there may be updates that introduce more font options. If the available fonts do not meet your preferences, there is also the option to use third-party apps to change the font on Snapchat.
Also Read: Why Can't My Friend See My Snapchat Story? [With Fixes]
---
How To Change Writing on Snapchat Using Third-Party Apps?
If you find the font options on Snapchat limited and want to use additional fonts for your snaps, you can explore third-party keyboard apps. One such recommended app is the FancyKey Keyboard. Here's a step-by-step guide on how to change the writing on Snapchat using third-party apps:
Step 1. Download and Install FancyKey Keyboard
Download and install the FancyKey Keyboard app from your device's app store. You can find the app on both Android and iOS platforms. Wait for the app to finish installing on your device.
Step 2. Open the App
Open the FancyKey Keyboard app. When you open the app for the first time, it will guide you through the setup process. Follow the instructions to set the app's keyboard as your device's default keyboard. Once you've done this, you can close the app.
Step 3. Open Snapchat
Open the Snapchat app on your device. Look for the Snapchat icon and tap on it to launch the app.
Step 4. Take A Snap
Take a snap by tapping the shutter button at the bottom of the screen. This will open the camera screen where you can take a photo.
Step 5. Select the "T" Icon
After capturing a photo, locate the 'T' icon at the top right sidebar of the menu. Tap on the 'T' icon to add text to your snap. This will enable you to write something on your photo.
Step 6. Change the Writing on Snapchat Using the Keyboard Font
Switch to the FancyKey Keyboard on your device. Tap on the font option provided on the keyboard and select the font that you like. You will have a wide choice of fonts available to choose from.
Start writing your desired text using the selected font on the FancyKey Keyboard. Type whatever you want to add to your snap.
Step 7. Post Your Snap
Once you have finished writing, tap on the blue arrow icon on the bottom right side of the screen. This will allow you to post your snap and share it with friends or as a story on your Snapchat account.
Also Read: How To Make Snapchat Filters For Free? [With Steps And Tips]
---
Can I Change The Size Of The Text On Snapchat?
Yes, you can adjust the size of the text on Snapchat. After typing your text, you can use pinch or zoom gestures on the screen to make the text smaller or larger. Pinching in will decrease the text size, while zooming out will increase the text size. This feature allows you to customize the text size to suit your preferences and make your snaps more visually appealing.
Changing the text size on Snapchat gives you flexibility in highlighting important words or making your message stand out. It enables you to add emphasis and creatively express yourself within your snaps. With the ability to adjust the text size, you have greater control over the visual impact of your message, allowing you to make your snaps more engaging and personalized.
Also Read: What Does Grey Arrow Mean On Snapchat?
---
How Can I Rotate or Flip the Text on Snapchat?
You can rotate or flip the text on Snapchat by following these steps:
Open the Snapchat app on your device.
Take a photo or video by tapping the capture button.
Tap the "T" icon on the right side of the screen to add text.
Type the desired text in the text field.
To rotate the text, use two fingers and twist them in a circular motion on the screen. This will rotate the text in the direction you want.
If you prefer writing the text horizontally, swipe two fingers across the screen from left to right or right to left.
Once you have rotated or flipped the text to your liking, you can move it around the screen by dragging it with your finger.
Tap the blue "Done" button to save the changes.
You can also resize the text by pinching it in or out with two fingers.
Finally, you can choose different text colors and styles by tapping the "T" icon again and selecting the desired options.
That's it! Now you know how to rotate or flip text on Snapchat. Enjoy creating unique and fun captions for your snaps!
Also Read: What Does "Ignored From Added Me" On Snapchat Mean?
---
How Can I Change The Color Of The Text On Snapchat?
Snapchat does not provide an option to change the color of the text directly within the app. However, here are a few workarounds you can try:
Colored Text Hack:
Open the Snapchat app and take a photo or video.
Tap on the "T" icon in the upper-right corner to add text.
Type your desired text and select it.
Highlight the text and copy it.
Open another app like Notes, Messages, or a web browser.
Paste the text into another app.
Change the text color in the app (e.g., using different font colors).
Select and copy the modified text.
Return to Snapchat and paste the modified text into the text box.
The text should now appear with the new color you chose.
External Photo Editing:
Take a photo or video with Snapchat.
Save a photo or video on your device.
To edit the image, use an external photo editing app (e.g., Adobe Photoshop Express, PicsArt, or Snapseed).
Within the photo editing app, add text to the photo and customize its color.
Save the edited photo on your device.
Open Snapchat and select the saved photo from your device's gallery
Send your friends an edited photo with customized text, or add it to your story.
Remember that these methods are workarounds and may not be officially supported by Snapchat. The app's features and functionalities might have changed since my knowledge cutoff, so exploring Snapchat's settings and options is recommended to see if any official text color customization options have been introduced.
Also Read: How To Get The Realistic Crying Filter On Snapchat?
---
8 Best Features Of Snapchat
Snapchat goes beyond being a simple messaging app, offering diverse features that empower users to edit their content. If you've ever wondered what these features are, here's a compilation of the top eight Snapchat features that have garnered popularity among billions of users:
1. Self-Destruct
At the heart of Snapchat lies its self-destructing nature. This means that the pictures users upload on the platform cannot be saved or shared by others. While taking a screenshot is a way to preserve images, Snapchat notifies the sender if someone captures a screenshot of the photo they receive.
This unique feature arguably contributes to the immense popularity and adoration of Snapchat.
2. Story
The Story feature allows users to share their snaps, which remain visible for 24 hours. Snapchat is an engaging aspect of Snapchat that keeps users active. Interestingly, other social media platforms like Instagram and Facebook have also introduced similar features to enable users to post stories.
Stories are presented continuously, meaning the next story seamlessly begins once a user's story concludes. If you're curious about how to add stories to Snapchat, you can explore the steps involved.
3. Lenses
Have you ever tried out the Lenses feature on Snapchat? It's truly an innovative addition. Lenses utilize machine learning and artificial intelligence to create face filters that can alter a user's appearance in various ways.
4. Filters
An essential aspect of Snapchat is its advanced face tracking and imaging technology. This technology enables the app to provide filters that dynamically adapt to your face. How cool is that?
Filters are a fun feature that allows you to add creative effects to your photos and videos, enhancing your interactions with friends and family.
In addition to regular filters like black and white or those featuring stars, Snapchat frequently introduces new filters. It's a good idea to update your app regularly to access the latest filter options.
5. Geofilter
Geofilter is a compelling feature that highlights why apps utilize your location information.
Snapchat's Geofilter feature leverages your location and automatically applies relevant filters based on your current region. For instance, if you capture a Snap of the Eiffel Tower, you'll be presented with a filter that perfectly complements the photo.
Geofilters enhance your photos and videos, adding an appealing touch to your visual content on Snapchat.
6. Memories
Snapchat offers users the ability to capture photos and videos within the app and edit them. These captured moments are then transformed into memories.
Memories are a compilation of a user's photos and videos using Snapchat. They serve as a personalized collection of cherished moments and experiences.
Imagine waking up one day and looking back at your memories on Snapchat. It would feel so nostalgic and make you remember the past. Just thinking about it brings up feelings of emotionality and reminiscing about good times.
7. Snap Map
The Snap Map feature lets users stay updated on the latest trends and breaking news. Users can easily browse through Snapchat Stories to glimpse ongoing events worldwide.
Furthermore, Snap Map provides users with real-time or last-known locations of their friends and family members. However, if you wish to maintain privacy or hide it from someone, it's advisable to activate the ghost mode to ensure your location remains undisclosed.
8. Text Styles
Instagram has indeed drawn inspiration from Snapchat in various ways. However, with the Text Styles feature, Snapchat has taken a different approach. It now offers users additional text options, allowing them to switch fonts and add effects to their texts.
Were you aware of these features on Snapchat? I'm certain you have a favorite that keeps you returning for more.
Also Read: How To Use Snapchat Filters For Google Meet?
---
Frequently Asked Questions (FAQs)
Here are some of the frequently asked questions on how to change the writing on Snapchat, and they are as follows:
---
Can I Change The Font Style Of The Text On Snapchat?
No, currently, Snapchat does not offer the option to change the font style of the text. However, you can experiment with different colors, sizes, and positions to customize the appearance of your text and make it stand out in your snaps.
---
Can I Change The Text After Sending A Snap?
No, you cannot change the text once you have sent a snap on Snapchat. Once it's sent, it's final. Reviewing and making any desired changes to the text before sending it to ensure accuracy and clarity in your messages is important.
---
How Can I Delete Or Remove The Text From A Snap?
If you want to delete or remove the text from a snap on Snapchat, open the app and find the snap in the chat or conversation. Tap and hold on to the snap, then select "Delete" from the menu that appears. This will remove the text from the snap.
---
Conclusion
Snapchat is a popular social media app and a helpful and powerful tool. But it can also seem complicated when you first start using it. The features on Snapchat are cool for mobile devices. That means it might take some time to get the hang of using Snapchat.
This blog will help you understand how to change the font on Snapchat. It's not that hard to do. You can also get more fonts from other apps.
Now you can change and make your font look how you want it to. Have fun Snapping!