Snap Map is a feature in Snapchat that lets you share your location with friends and see where they are on a map. When you use Snapchat's Snap Map feature, your custom Bitmoji is the cute avatar that represents you on the map. Sometimes, you might see a friend's Bitmoji with a different icon representing some activities about them. You might be in a dilemma, wondering what those icons mean. But don't worry! This guide will help you understand all the important Bitmoji icons and their significance.
The different Snap Map bitmoji are sleeping, listening to music, riding a bicycle, painting, doing yoga, sitting in the toilet, holding an umbrella, having a battery above the head, etc. Whether it's dancing, cooking, gaming, or even walking a pet, Snap Map offers a colorful collection of bitmoji to represent various moments, interests, and meanings.
On Snap Map, Bitmoji plays a special role. They become the visual representation of your location and activities. When you share your location with friends on the map, your Bitmoji appears in that spot, letting others know where you are. It adds a personal touch to location sharing, making it more expressive.
For example, when you are near a lake, you may see your Bitmoji on a boat. Your Bitmoji changes the actions and poses just for a certain period. And when you leave the lake, your bitmoji will change according to your actions, or location. 
---
What Is Mean By Snapchat Bitmoji Actions?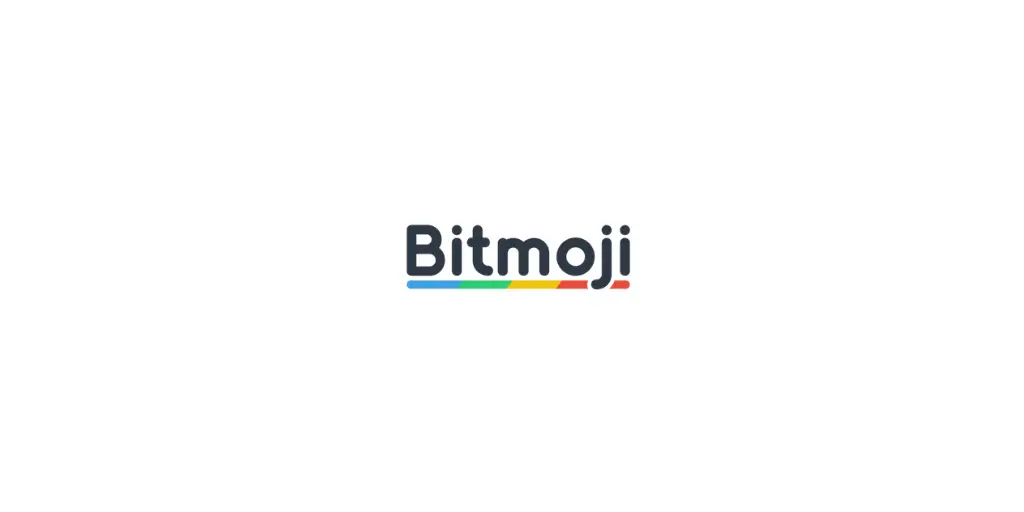 Snapchat Bitmoji actions refer to the animated movements and pose that Bitmoji avatars can display on Snap Map. They are also called action emojis. When you use Snapchat's Snap Map feature, you can see your Bitmoji on the map. 
Depending on your location or activity, it will show different actions or poses. This Bitmoji action adds a playful and visual element to the map, making it more interactive and engaging. It is one of the ways to let your friends know you are active on Snapchat.
You have the freedom to customize the action of your Bitmoji on Snap Map. However, Snapchat also features an automatic function that adjusts the Bitmoji's pose based on your location. As you move to different places, the Bitmoji's pose on Snap Map will dynamically change to reflect your surroundings and activities.
Also Read: How Do You Get To The Snapchat Map?
---
Types Of Snap Map Bitmoji
Snap Map Bitmoji is a delightful feature that adds a touch of fun and personality to the Snap Map. These expressive and customizable avatars allow users to represent themselves on the map uniquely. Each Bitmoji has its distinct appearance and actions, offering many options. Let's look at some of the fascinating Snap Map Bitmoji options available to you on Snapchat and their meanings: 
Action Bitmoji
Action Bitmoji are animated avatars that show different activities and movements like dancing, running, or jumping. They make your location on the map more fun and interactive. Action Bitmoji are used to express emotions and interests, making your online profile look cool. Most Snapchat users use action Bitmoji because they are lively and make things more exciting on maps and social media.
Mood Bitmoji
Mood Bitmoji is a collection of expressive avatars that enable you to convey your emotions and current state of mind effectively. They offer a range of options to represent various feelings, including happiness, sadness, excitement, and tiredness. Mood Bitmoji aims to provide a fun and creative way to express emotions, allowing others to easily understand and connect with your current emotional state. 
Outfit Bitmoji
Outfit Bitmoji lets you personalize your avatar's clothing and accessories, showcasing your style and preferences. This feature adds a touch of personalization and self-expression to your online presence. Outfit Bitmoji enables users to showcase their individuality, fashion sense, and personal style, allowing them to stand out and differentiate themselves in the digital realm.
Seasonal Bitmoji
Seasonal Bitmoji is special avatars introduced by Snap Map to align with different occasions throughout the year, such as Halloween, Christmas, or Valentine's Day. These themed Bitmoji are designed to capture the holiday spirit and enable users to express their festive mood fun and creatively. 
Group Bitmoji
Group Bitmoji is a feature on Snap Map that displays the Bitmoji of you and your friends together in a shared location. This Bitmoji simplifies tracking your friend's location, especially when coordinating meet-ups or group activities. It adds a sense of unity and fun to the location-sharing experience.
With these diverse options, Snap Map provides a fun and interactive way to enhance your online presence and connect with others. So, whether you're dancing, expressing your mood, showing off your style, celebrating a holiday, or coordinating with friends, Snap Map Bitmoji has got you covered!
---
20 Different Snap Map Bitmoji Meanings
Snapchat introduces a new update featuring action emojis. This unique feature brings Bitmoji to life by automatically changing their actions based on your location. Snapchat adjusts Bitmoji's action and pose, so you don't have to do anything on your own. 
Bitmoji action differs as per your location and time of the day. Here are some of the Snap Map Bitmoji actions:
1. Sleeping At Home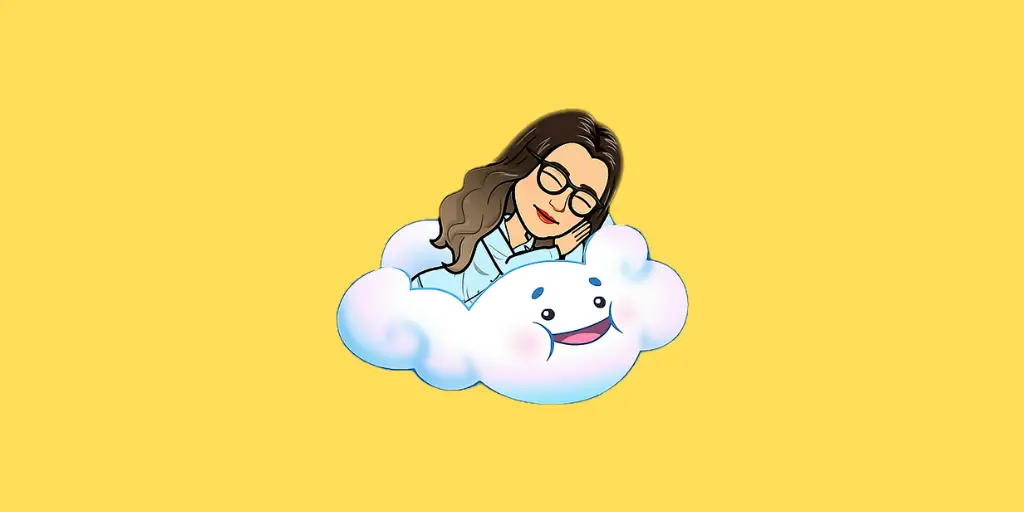 Snapchat adjusts Bitmoji's action based on your device's time and location. During nighttime hours in your specific location, your Bitmoji appears sleeping in a bed, wearing a nightdress, or z's above the head. 
However, as time changes, Snapchat suddenly transitions your Bitmoji to a normal standing position.
2. Listening To Music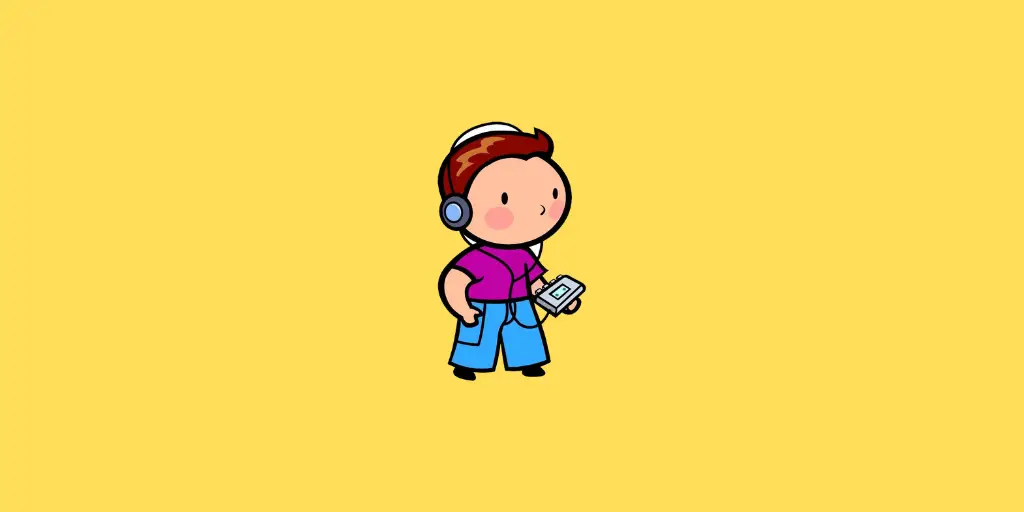 You are listening to the music along with Snapchat then, your Bitmoji adopts the same action. Your Bitmoji on the Snap Map will get a headphone.
The symbol representing music will appear on your Bitmoji.
Your Bitmoji will appear as enjoying the music with a set of headphones on its ear.
This appears on the Snap Map only if you are listening to music as well as using the Snapchat app.
3. Hanging Out With Friends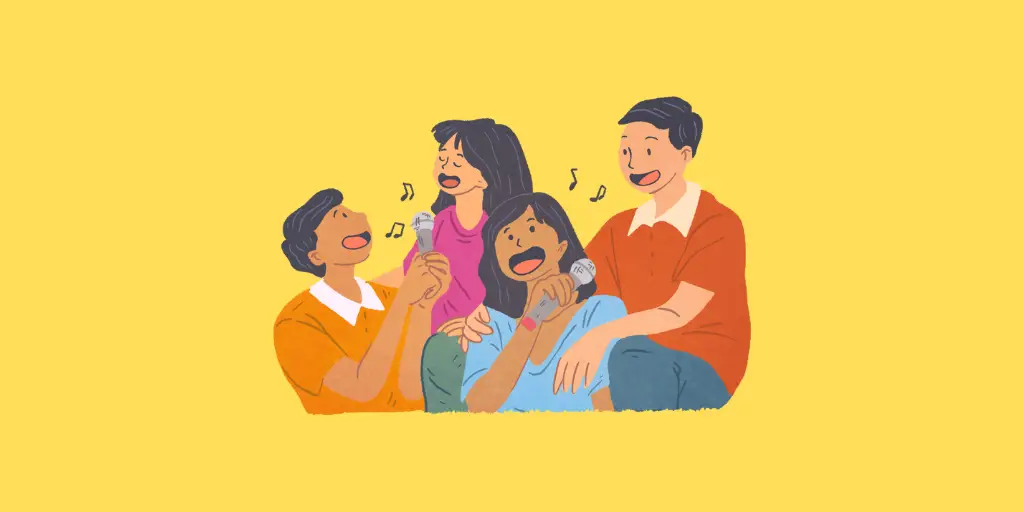 When you and your friends are together at the same location then, the action of Bitmoji changes.
If the friends from your Snapchat are together with you, then Bitmoji comes close.
Bitmoji of you and your friend's Bitmoji appear gathering together in a Snap Map.
If you and your friends are using Snapchat at that place, then only Snap Map shows it.
4. Playing A Sport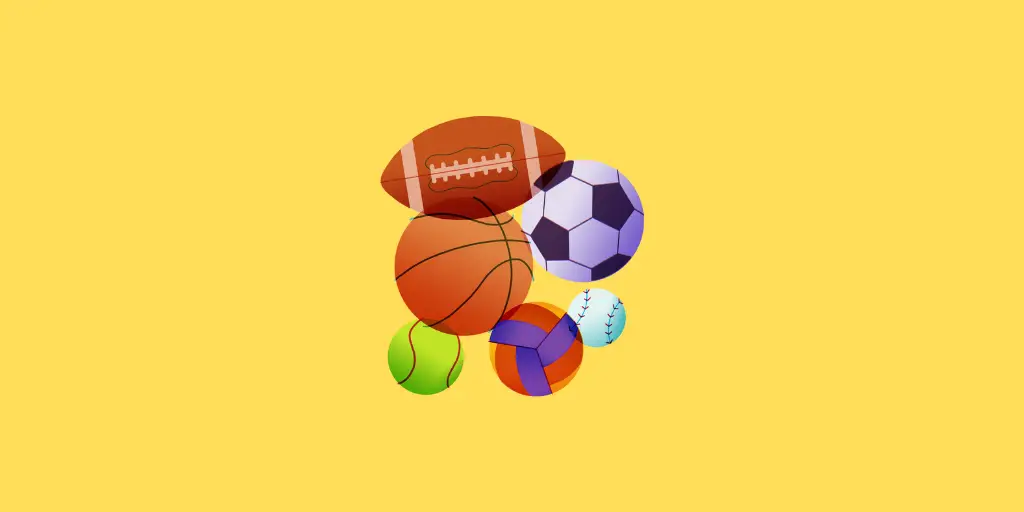 If you are playing any kind of sport such as tennis, cricket, badminton, etc.
The Snapchat Map can reveal it to your Snapchat friends. But, you must open the Snapchat app while playing the sport.
Friends and family will know about it as quickly as you use the app.
Your Bitmoji will appear with the sports dress with a bat or a ball with it.
You need not set sport in the Snap Map. Snapchat does this work on its own.
5. Taking Off In A Plane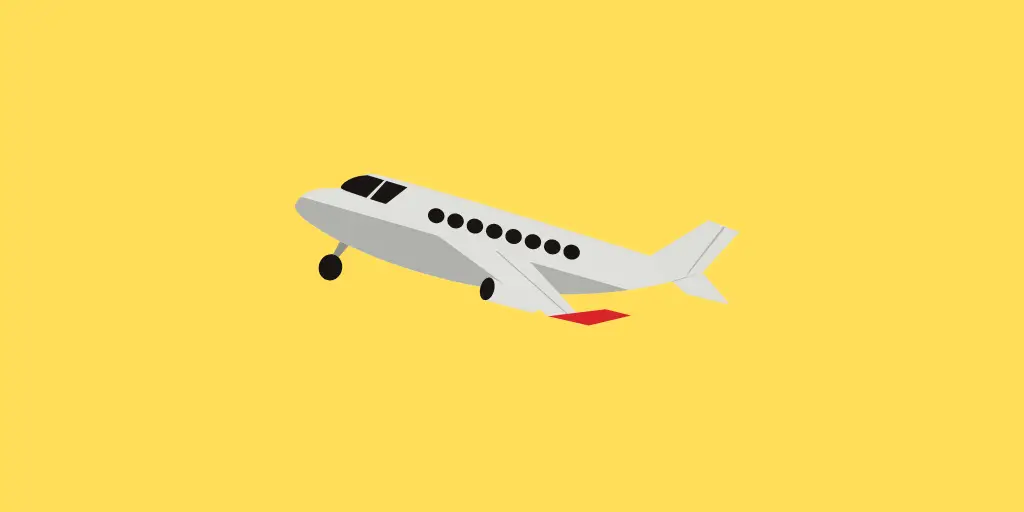 Getting to see your Bitmoji inside a plane means you are near the area of the airport.
If you open your Snapchat app near the airport area then your Bitmoji in the Snap Map appears the same. This action is even shown by your Bitmoji if you are on a plane.
Snapchat has made everything so easy to detect.
You can easily know where the person is through this feature available on Snapchat. People may get shocked to see such a thing on Maps.
6. Riding On A Bike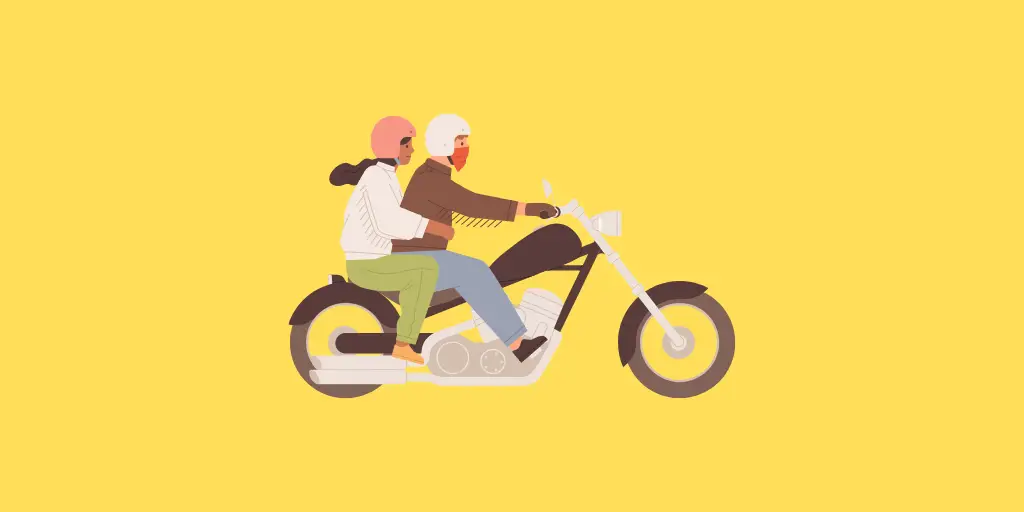 The action emoji appears on Snapchat only at that time when you use the Snapchat app.
If you open the Snapchat app while riding a bike, then it is usual to get its action on your Snap Map.
Friends and family will get to know you are on a bike looking at the action of your Bitmoji.
You can see your Bitmoji on a bike traveling from one location to another. You must keep the app open throughout the whole way.
7. Enjoying A Concert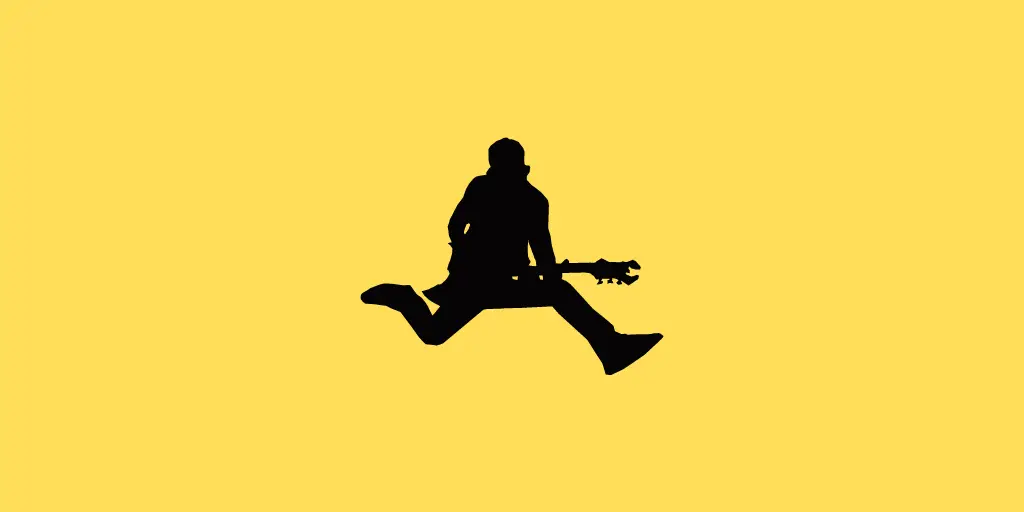 You may attend different music concerts of your idols and others. Snap Map can even detect you attending a concert. It reveals your location and the action of your Bitmoji to your friends and family.
You Bitmoji appears in a dance position and is enjoying a concert.
Even for once, you must check out the Snapchat app.
Then your location updates along with Bitmoji action on the Snapchat Map. Your Bitmoji keeps on enjoying the concert until you move to the next location and open the Snap Map.
8. Gaming With Friends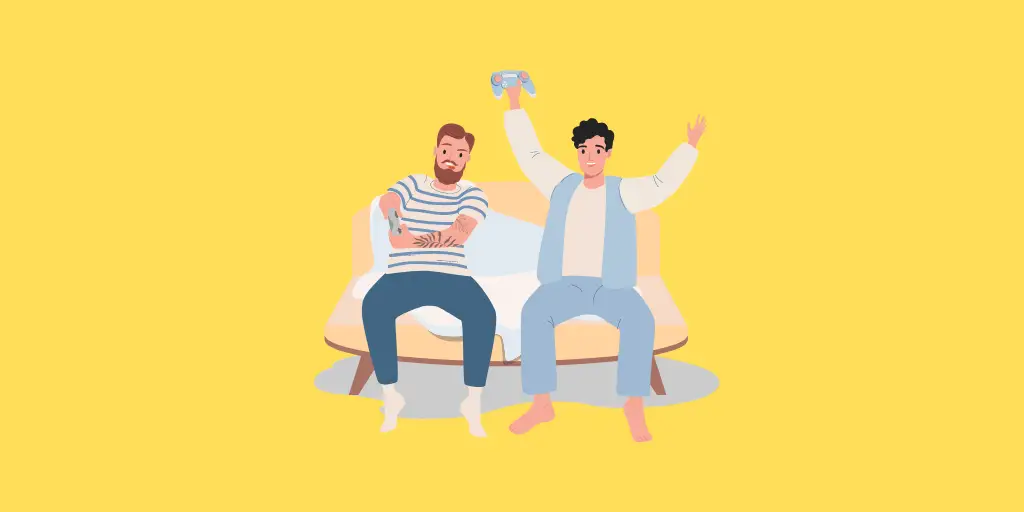 With Snapchat's special feature, joining your friends in gaming sessions becomes even more enjoyable. It allows you to share your gaming experiences with friends and family by displaying your location and the activity of your Bitmoji. 
Your Bitmoji will appear engaged in gaming, representing the fun you're having with your friends. To access this feature, open the Snapchat app while gaming with your friends.
9. Reading A Book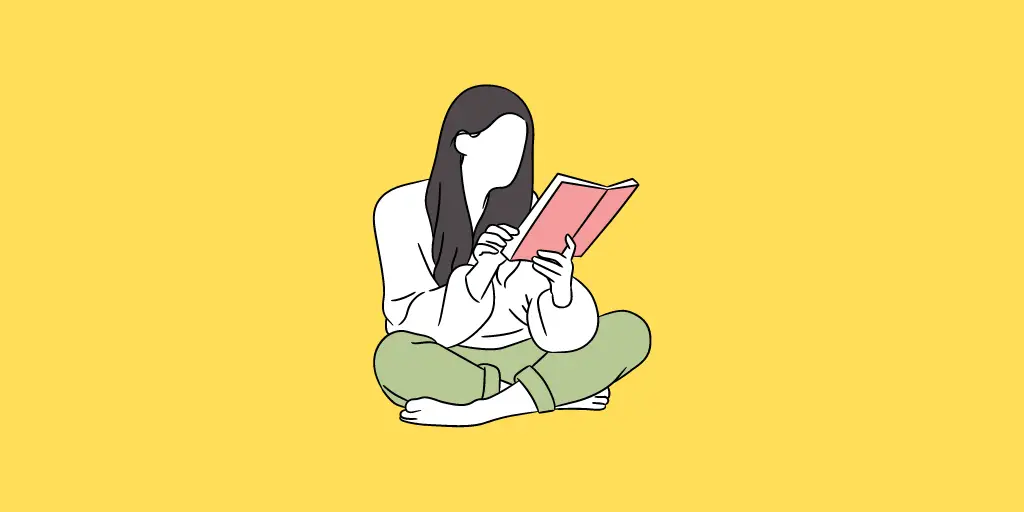 When you sit down to read a book, Snapchat can show your friends where you are and what you're doing. Your Bitmoji will appear on the map, sitting or lying down and reading a book. 
It's a way to let others know you're enjoying quiet time with a good book. Your Bitmoji will keep reading on the map until you go somewhere else or check the map again.
10. Holding An Umbrella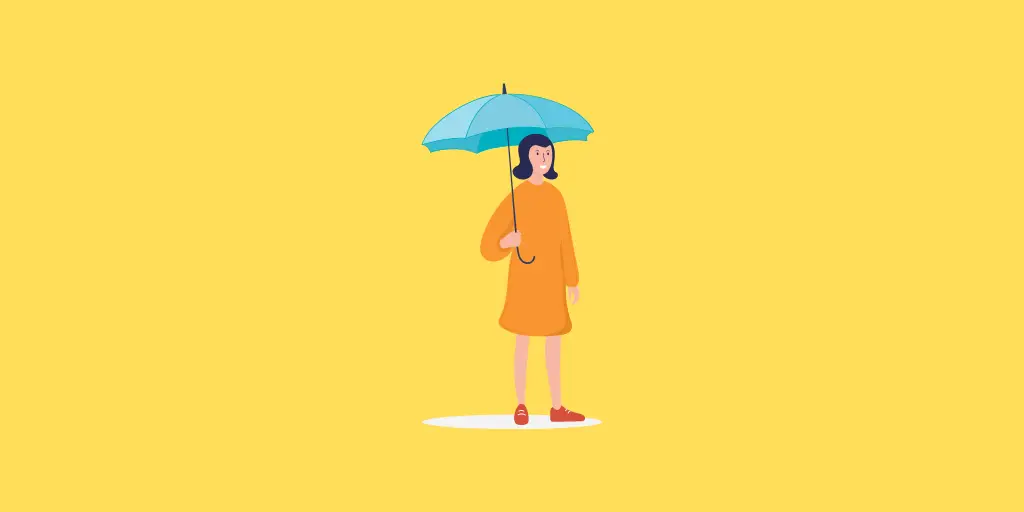 A Bitmoji holding an umbrella signifies the person is in a rainy area. Snapchat's app can determine the weather conditions of your location. 
If rain is detected in your area, the app automatically updates the Bitmoji with the corresponding Actionmoji. This simple feature lets users easily understand the weather situation based on Bitmoji's active representation.
11. Bitmoji On A Phone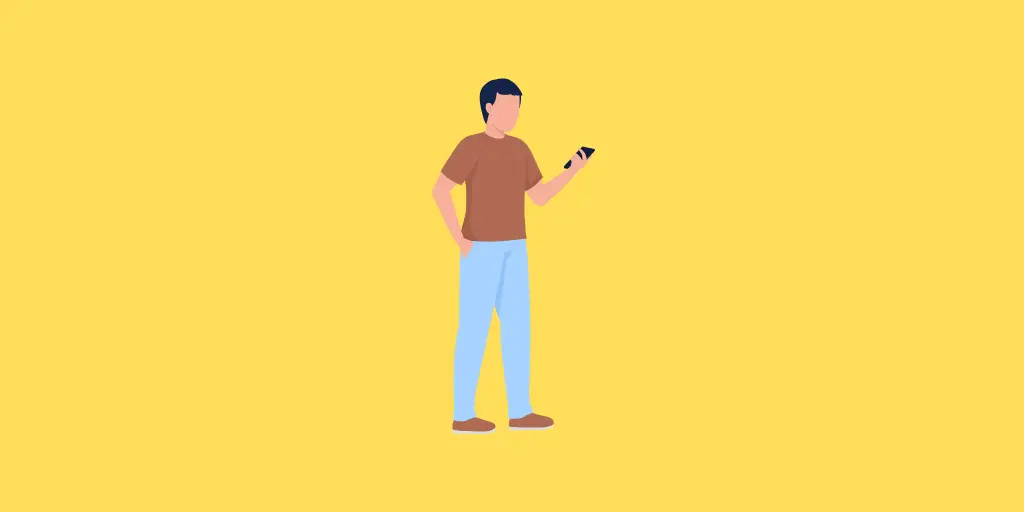 Seeing your friend's Action Emoji on the SnapMap holding a phone indicates that they are actively engaged in a voice call or having a conversation with someone on the Snapchat App. 
This visual representation lets you quickly understand that your friend is active on Snapchat and using their phone for communication.
12. Building Sandcastles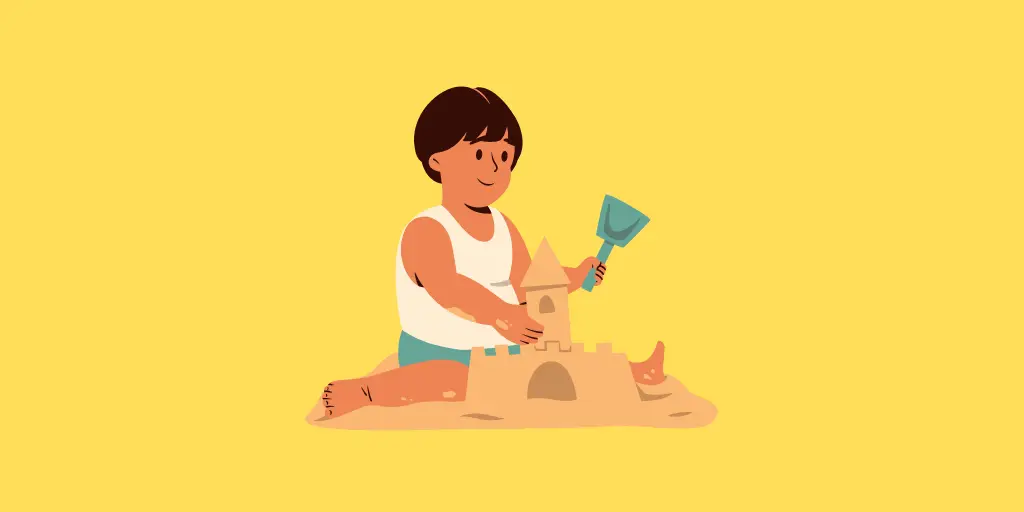 Snap Map detects your location at the beach and automatically updates your Bitmoji to a customized Action Emoji. In this special version, your Bitmoji engages in building sandcastles on the beach, adding a playful element to its appearance. 
It is fun to share with your friends and followers that you're having a great time at the beach.
13. Bitmoji With A Camera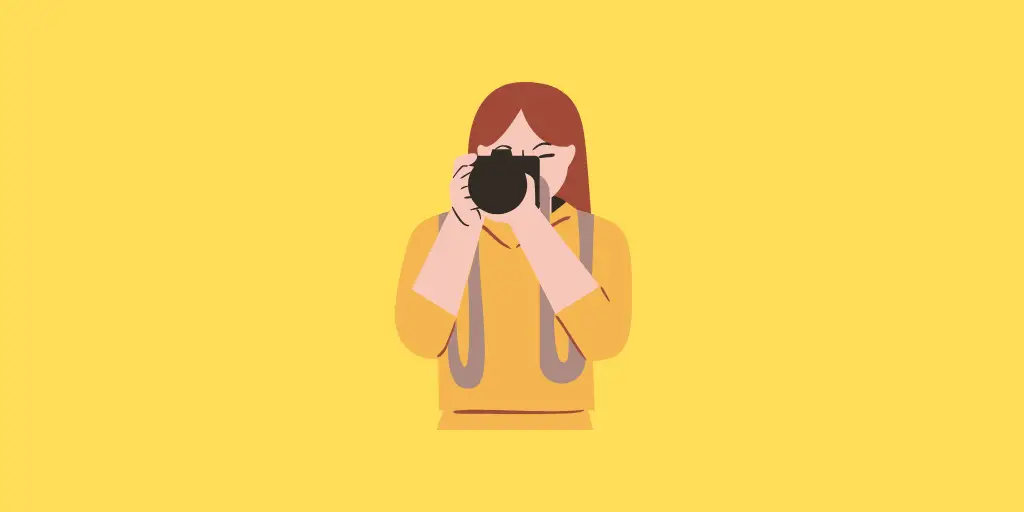 Bitmoji with a camera on the Snap Map means that the user is taking photos or videos with their camera. This action emoji indicates that the person is capturing moments and sharing them through the Snapchat app. It's fun to show they actively engage in photography or videography.
14. Riding A Bicycle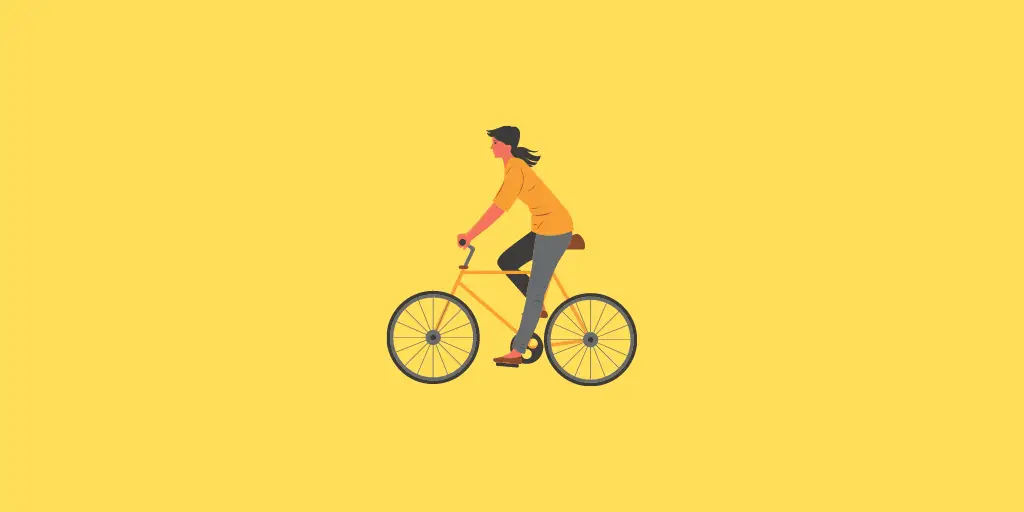 You may see your friend's Bitmoji on a bicycle when your friend is currently engaged in cycling. Additionally, seeing the cycling Bitmoji on the Snap Map can spark conversations about favorite cycling routes, biking tips, and overall fitness and well-being.
15. Battery Above Bitmoji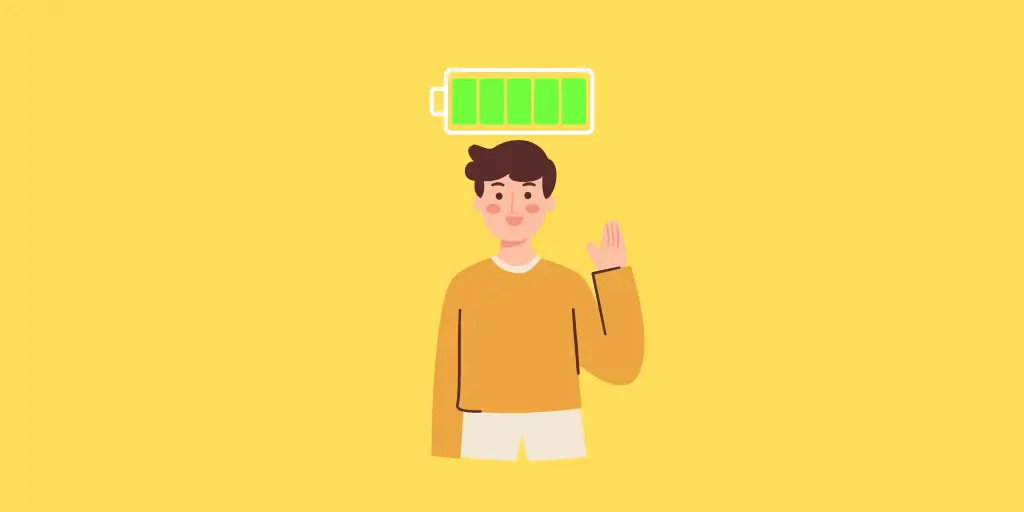 When you see a battery symbol above Bitmoji on the Snap Map, it indicates that the person's phone is about to run out of power. This Bitmoji serves as a clear indication of battery issues to help others easily understand the situation. Your friends and family may promptly inform you to charge your phone. 
16. Skiing Or Snowboarding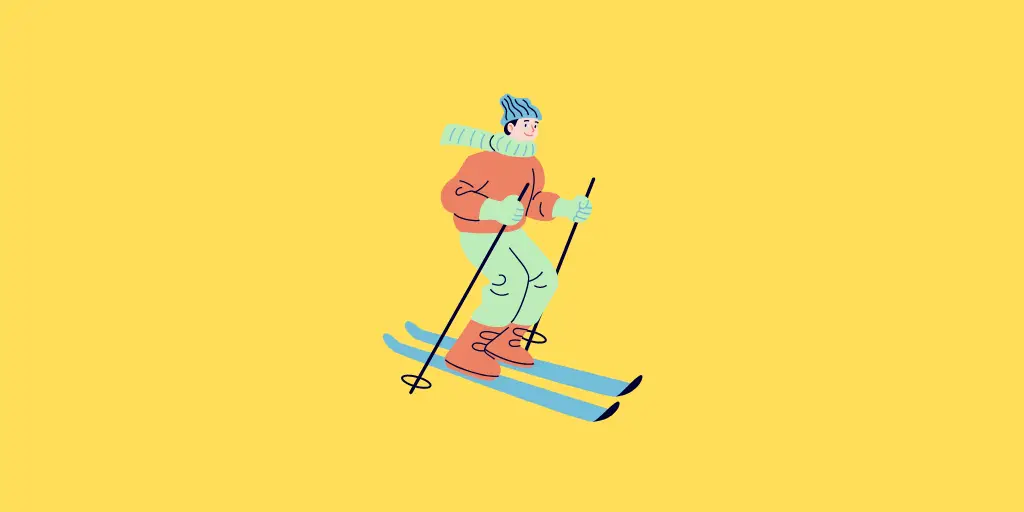 Skiing or snowboarding on the Snap Map showcases the user's active participation in thrilling winter sports. Snapchat allows friends to see and connect with the user's current adventure. It's a fun and interactive way to share experiences. 
17. Doing Yoga Or Meditation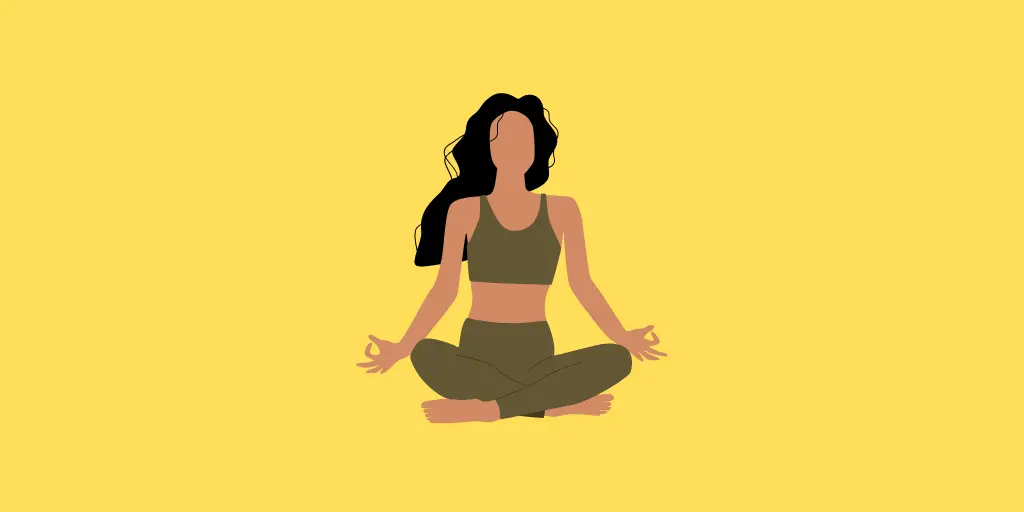 A Bitmoji doing a yoga pose or sitting cross-legged with eyes closed indicates the user is doing yoga or meditation. It can inspire other friends to incorporate yoga or meditation into their daily routines and promote a healthy lifestyle. 
18. Fishing By The Lake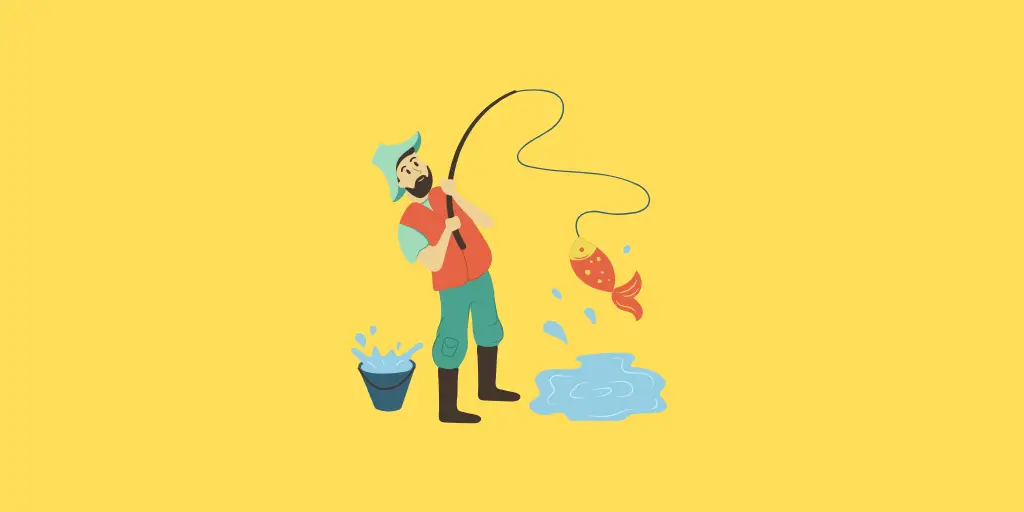 On the Snap Map, you may see a Bitmoji holding a fishing rod by the lake. This indicates that the user is currently enjoying fishing. It shows your friend enjoys being in nature and finds happiness when fishing in calm waters.
19. Holding A Paintbrush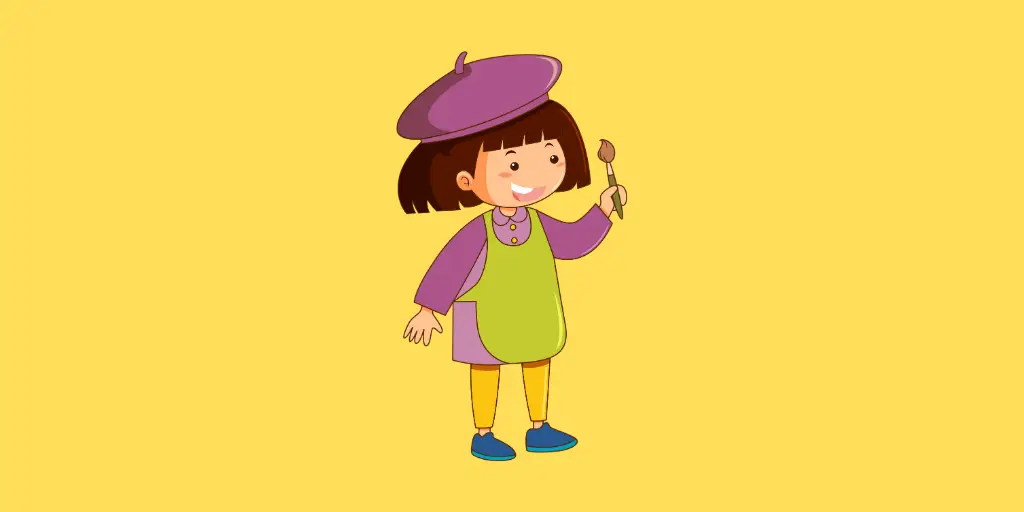 When you see a Bitmoji holding a paintbrush, palette, or pencil on the Snap Map, the user is engaged in the creative activities of painting or drawing. It expresses their artistic side and shows their creativity through visual art.
20. Sitting On The Toilet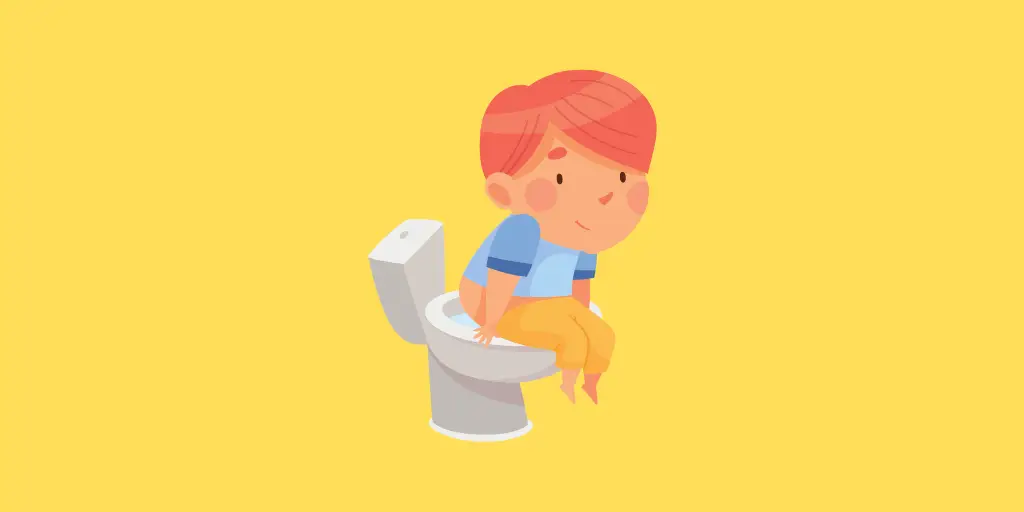 A Bitmoji on the Snap Map in a toilet indicates that the user is in a restroom or bathroom. It simply represents the location where the person is using the facilities. You can know that the user is sitting in a restroom and using Snapchat.
Also Read: How Accurate Is Snapchat Map?
---
How Do I Enable Snap Map Bitmoji On My Snapchat Account?
To enable Snap Map Bitmoji on your Snapchat account, follow these simple steps:
Open the

Snapchat app,

and log in.

On the camera screen,

pinch your fingers

or swipe down for Snap Map.

Tap the

circular icon at the bottom

with the Bitmoji avatar.

Bitmoji settings will open.

Look for

"Action Emoji Preferences" or "Status"

and tap on it.

Customize Bitmoji appearance on Snap Map.

Choose an activity

or mood representing what you're doing or where you are.

Select desired Bitmoji

activity like "At Home" or "On a Road Trip"

and tap on it.

Exit settings by tapping the back arrow or closing the window.
Now you can share your location and enjoy the fun animations and actions that Snapchat adds to your Bitmoji on special occasions like birthdays. You can control your privacy settings, so feel free to customize who can see your location on the Snap Map.
---
Action Of Bitmoji On The Birth Days
When you initially sign up for Snapchat, you provide your birth date, allowing the platform to recognize your birthday each year. Enhancing the celebration, Snapchat often adds special actions and animations to your Bitmoji on your birthday.
On your birthday, you can see your Bitmoji throwing a birthday party, blowing out candles on a cake, wearing a party hat, or surrounded by festive decorations like balloons and confetti. 
In addition to the actions and animations displayed by your Bitmoji, Snapchat also has a feature where it sends a special video message to celebrate your birthday. This video message is usually a short personalized animation that includes your Bitmoji and incorporates birthday-themed elements. These actions create a fun and interactive experience, allowing you to share the excitement of your birthday with your Snapchat friends.
Also Read: How Often Does SnapMap Update?
---
Blue Dot On Friends Bitmoji In Snap Map Location
The blue dot on a friend's Bitmoji in the Snap Map signifies that you have received new messages from that friend. It serves as a visual notification indicating that unread messages are waiting for you.
When you see the blue dot on your friend's Bitmoji, you and that friend are currently engaged in a conversation on Snapchat. The blue dot appears as long as there are unread messages from that friend. 
You can open the Snapchat app and navigate to the chat interface. The blue dot will also be visible on the message box, indicating unread messages from various friends. Once you open and read the messages from your friend, the blue dot will disappear from their Bitmoji on the Snap Map and from the message box. 
Consider the blue dot as a convenient way for Snapchat to notify you of incoming messages from your friends. It ensures that you get all important conversations and allows you to actively engage with your friends on the platform.
---
Does Action On Bitmoji Works When Ghost Mode Is On?
Yes, your Bitmoji will continue to show various actions like sleeping, playing, or traveling as usual. However, only you can see these actions. Other users, including your friends and family, cannot see these actions when you are in ghost mode.
Ghost mode allows you to maintain privacy by hiding your location and actions from other users on the platform.
The Snap Map displays a blue Snapchat ghost icon above your Bitmoji's head to indicate that you are in ghost mode. This icon signals others that your Bitmoji is in privacy mode, keeping your locations and actions within your eyes.
---
How Does Snapchat Map Figure Out The Actions?
As we already know Snapchat uses a GPS location tracking system to track the location of the users. Using this technology, Snapchat Map identifies your place.
So, using Snapchat easily know what things are there near you.
When you open Snapchat at a certain location, Snapchat Map updates the location and shows your Bitmoji as per the place.
For example, if the airport is near you then Snap Map shows your Snap Map Bitmoji in an airplane.
Not only the location but Snapchat Map figures out your action through the real-time location as well. Snapchat map easily detects your location and applies the action to your Bitmoji avatar.
Actions like Sleeping, eating, brushing, etc, are detected by the time of your location.
Also Read: How Does SnapMap Work?
---
Frequently Asked Questions ( FAQs)
You can see some of the questions related to Snapchat below.
Consider every question and try to get something. Questions with their answers are listed below.
---
What Does The Bitmoji Pose Mean On The Snapchat Map?
At first, your location matters in the pose of Bitmoji on the Snap Map.
The action of your Bitmoji depends on the action you are doing while using the Snapchat app.
This feature is usually for letting your friends and family know about your present action.
---
What Does The Bitmoji With Sunglasses And Sparkles Mean?
You may get to see your Snapchat friends with sunglasses and sparkle on the Snapchat Map.
This action on someone's Bitmoji means that person uses the Snapchat Map so often or very frequently.
You may see them even with sparkles and yellow stars on Snapchat Maps.
---
Why Is Bitmoji Fun And Scary At The Same Time?
Bitmojis are fun as they are cartoon forms of oneself.
Their actions and expressions entertain their users.
At the same time, all of your Snapchat friends can see your Bitmoji location. Not everyone you add to Snapchat is your friend. This is the scary point in Snapchat.
---
How Does Snapchat Know I Am Sleeping?
When you open your Snapchat app, your time and location get updated automatically.
So according to the time of your location Snapchat Map shows such actions.
Whether it's PM or AM, Snapchat shows your situation accordingly. If your time location is nighttime then Snapchat shows Bitmoji sleeping on the Snap Map.
---
How Can I Know If Someone Has Turned Off Their Snap Map For Me?
If you have turned the ghost mode on for privacy nobody can view your location.
Snapchat does not allow its users to use such features.
Nobody can have a look at your location even if they use a controversial Snapchat Map feature. Just get that ghost mode is a high-priority privacy mode.
---
Conclusion
Action emoji available on Snapchat has enabled Bitmoji to pose on different actions. It is so interesting to watch such a cute action.
More the action of your Bitmoji changes the more you get sparkling stars on your Bitmoji. We are not able to control such actions. They are automatically updating different kinds of actions.
The more fun you act the more your Bitmoji seems funny in the Snap Map.
You can control the activities, with whom you want to share the action of your Bitmoji. The actions of your Bitmoji are temporary so they may disappear if you do not use the app for a long period.
As you can see the information regarding the different actions of Bitmoji is elaborated in simple words. I am sure that you have cleared out all of the doubts you have on your mind through this article.