Are you trying to transfer tiktok drafts to another phone without removing any of your videos? Then, I got you a perfect solution for this.
As a TikTok user, I want to keep my TikTok drafts safe where much underneath the scenes work is involved, and I wouldn't want to lose them.
However, I can also have drafts in my TikTok that I don't want the public to view and might want to know how to transfer them to another phone.
After uninstalling the app, the drafts I previously made will get removed from my account. That is why they need to get transferred from one phone to another to protect those ones made earlier.
Further, other TikTok users can view the procedures to transfer drafts through this article.
Answer:
To transfer TikTok drafts from one phone to another,
You must first post the TikTok, maintain the private privacy settings, save the video to your device and transfer it to another phone to view the drafts saved from TikTok.
Is It Possible To Transfer TikTok Drafts To Your New Phone?
No, TikTok drafts directly do not transfer to your new phone;
They must be saved privately and transferred. Whenever you post something on TikTok, you must copy the uploaded video to the app's cloud servers.
Therefore, switching devices is not a problem because TikTok's cloud servers keep the videos.
Though, the same cannot rely upon TikTok drafts. The TikTok drafts remain on your phone's storage space as long as you do not upload them, as opposed to being stored on a cloud server.
Why Do People Transfer TikTok Drafts To Another Phone?
Users transfer their TikTok drafts to different phones for a variety of reasons.
After using TikTok once, users want to share TikTok videos on Instagram, and discuss and learn about its capabilities, filters, and many other things.
To test the impact of filters or if somebody has purchased a new phone, they frequently move all of their data and drafts to another phone.
TikTok drafts disappear after uninstalling the app.
So, the users are insecure about their videos disappearing and want to transfer pre-recorded videos to another phone.
If you sign out from one device and login into another, you'll not get your drafts on your new device. So, to protect the drafts and recorded videos, people usually transfer their TikTok drafts from one device to another.
Also, other people cannot see your TikTok drafts. This is because TikTok's servers do not upload your drafts.
Instead, they keep it on your phone, which is why TikTok appears to be taking up so much space on your device.
---
How To Transfer TikTok Drafts To Another Phone?
TikTok does not automatically save drafts to your phone.
Thus if you want to transfer your drafts to another phone, you will need to save them manually.
When you manually save your TikToks, you upload them as a private video, save them on your phone or computer, and then transfer the video.
To store TikTok drafts and transfer them to another phone, follow these steps:
1. Open the TikTok app on your device.
2. At the bottom right of the screen, tap the "Profile" tab.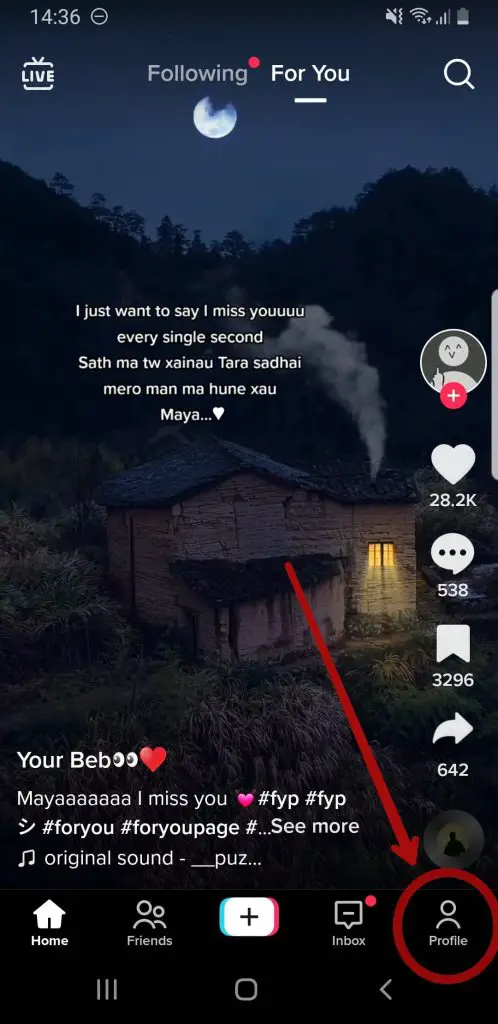 3. Select "drafts"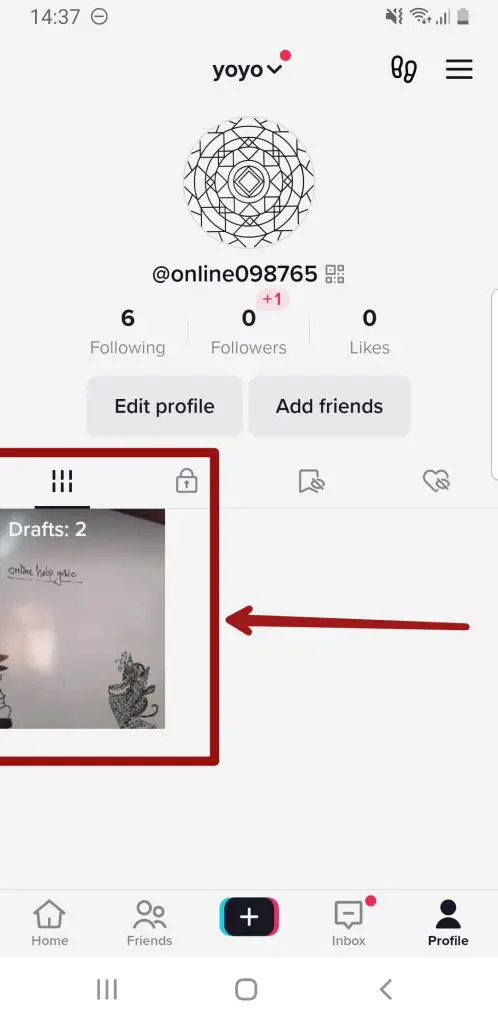 4. Tap the draft you want to save.
5. Tap on the padlock icon named "Privacy settings" on the right side of the screen.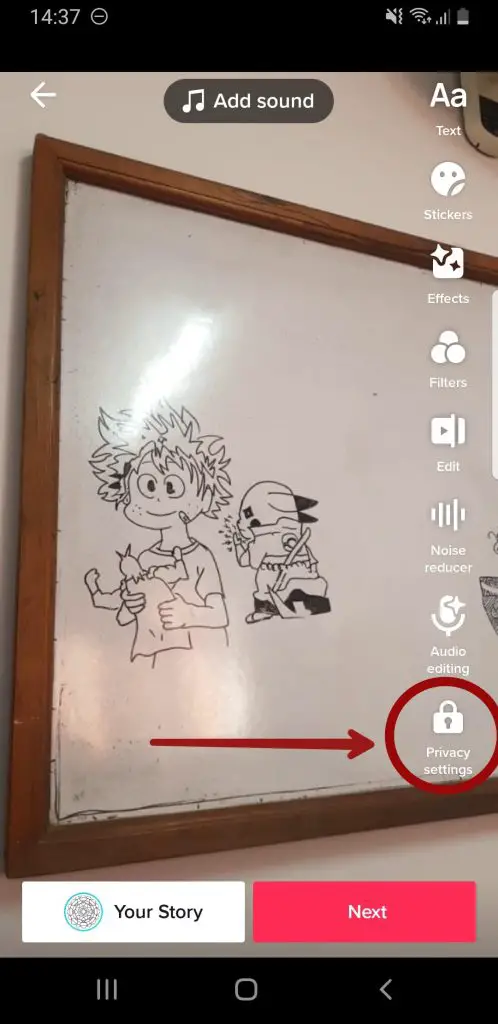 6. Tap "Only me" and shut the tab.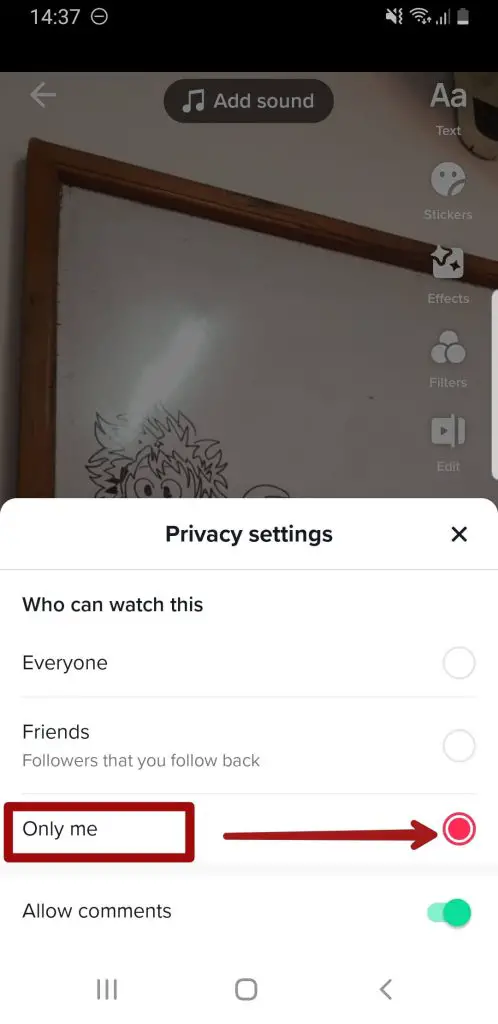 7. At the bottom, tap "Next."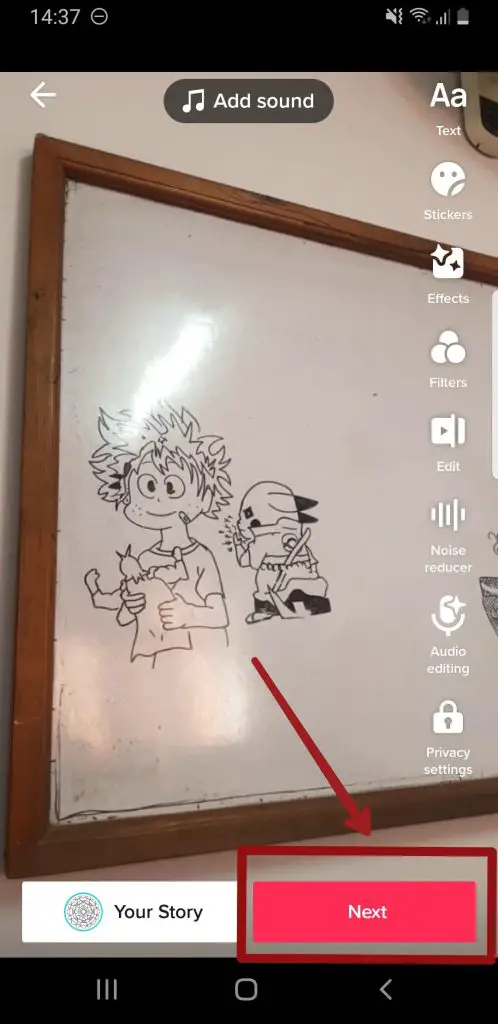 8. On the bottom right of the screen, tap "Post."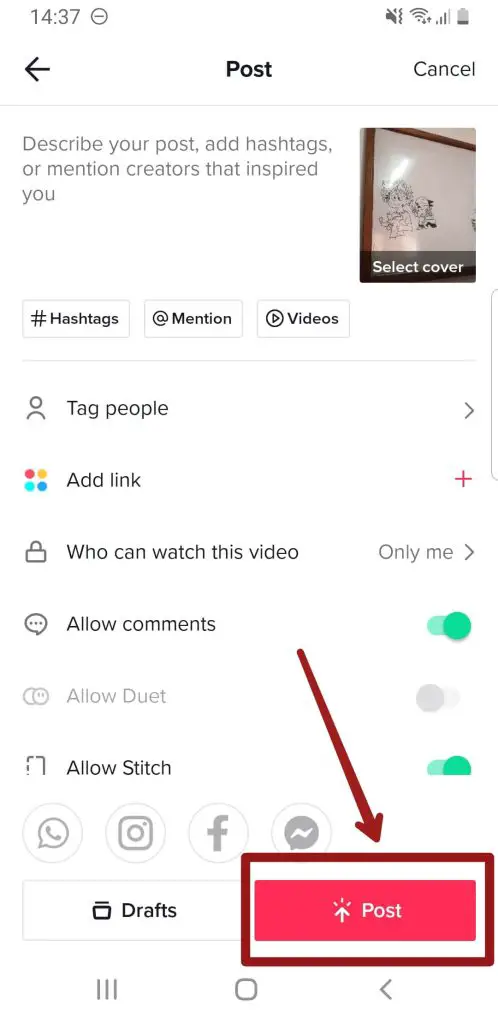 9. Get back to your profile.
10. To access the TikToks, you have posted privately, tap the padlock icon.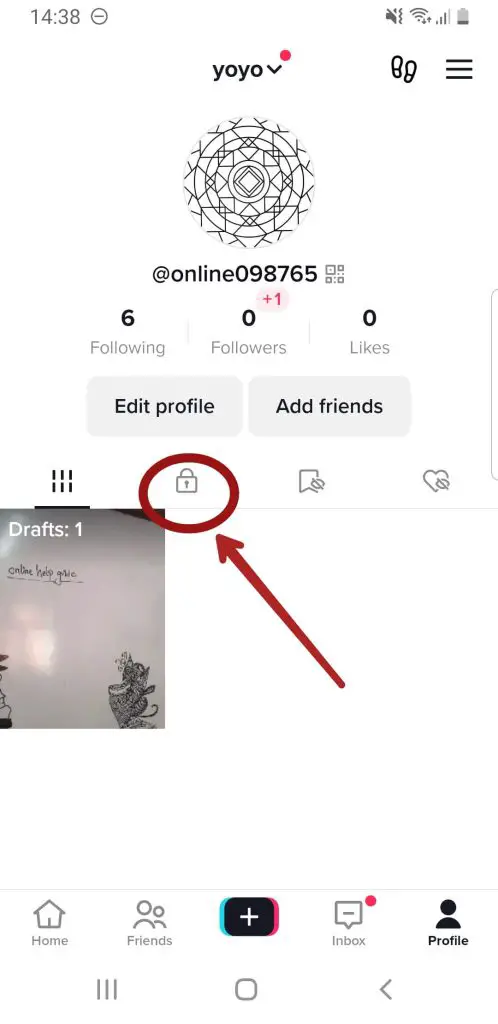 11. To save a video, open it.
12. From the right panel, tap the three dots.
13. Save the desired video.
You can transfer it to any other phone from your gallery and store it in your cloud storage.
Repeat these procedures for each video you want to save from the drafts.
All your drafts will be lost if you uninstall the TikTok app without saving them first.
You must learn to save your TikTok drafts because TikTok only sometimes saves them to its cloud server.
So it would be best if you didn't worry about the TikToks you posted to your feed because the app saves them.
Can I log In To My TikTok Account On Two Devices?
Surprisingly, it is perfectly acceptable to log into your TikTok account on multiple devices. Nothing terrible will happen if you do so.
However, you may assume how to add and log into multiple accounts on TikTok if you'll automatically log out of the first.
Similarly, some believe signing into TikTok on multiple devices will flag your account as a business account, limiting your exposure on the For You page. Both of these assumptions are incorrect.
I tested this by signing into my iPhone, iPad, and Android tablet.
Nothing has changed in any of the cases. But there is one thing I should mention.
You can save TikTok drafts locally on the device on which the recording takes place.
Therefore, if you record your drafts on your phone, they will not appear when you log in to your tablet or other devices.
The statement does not imply that TikTok deleted them; rather, they will only appear on the original device on which records occur.
I wanted to make that point because some people become concerned when their drafts go missing.
Similarly, any new drafts created on the new device will be available only on that device.
---
How To Backup My TikTok Drafts?
Using the app's private posting feature, you can back up a TikTok draft to your phone's camera roll or gallery.
To save the draft to the cloud or another device, move it to your camera app and then save it from there.
TikTok does not save drafts to its servers.
Here are a few steps to backup your TikTok drafts:
To Backup TikTok Drafts From The TikTok App
When you upload a TikTok video, it automatically saves it on the TikTok servers.
Unfortunately, TikTok does not treat drafts in this manner. If you want to save them, you must first save the draft.
However, the app does allow you to do this, and the steps are nearly identical whether you're using iOS or Android.
You must first create a draft to begin the process. The process takes place similarly to making a video but it has yet to be published.
So you instead save it as a draft.
Open the draft with the TikTok editor. (You can do this while making the video)
Change the privacy settings in the editor.
Select the private option under "Who can view this video?"
You'll notice a new option here, switch the "save to device" option in the app.
Please switch it on, and post the video.
The video will not be visible to others because you have set the privacy only to allow you to see it.
Instead, this method copies the video to your phone's storage.
The video will be present in your camera roll or gallery.
Now that you have a TikTok video locally stored on your phone, you can back it up just like any other file on your phone.
But, of course, the steps are different depending on your phone type.
To Backup TikTok Drafts On An iPhone
Using iCloud is the simplest way to save files to your iPhone's camera roll. Y
ou'll need to go through your settings to accomplish this.
Before doing anything, ensure you have enough storage on your iCloud account.
Here are the steps to backup TikTok drafts on an iPhone:
Go to your settings to save your camera roll to iCloud storage.
Go to iCloud and then tap settings from there.
On that list, browse to your photos and toggle the option for iCloud photos.
It automatically uploads and backs up all photos and videos from the camera roll to iCloud.
When this option is enabled, you must ensure that the phone can connect to the internet.
This automated backup is sufficient as long as it can.
You can manually back up your videos to another device by plugging your phone into a computer.
To Backup TikTok Drafts On An Android Phone
The steps are slightly different if you're using an Android phone. Instead of iCloud, you will make use of Google Drive.
The storage space available on your account needs to increase, but you can purchase more if necessary.
The steps to backup TikTok drafts on an Android phone are as below:
Open the photos app to back up a video.
Please search for the video you want to upload to the cloud and select it.
Tap on the available share icon.
You will see several options.
Search for a drive.
You can then save your video to google drive.
Please keep in mind that you must do this for each video separately.
You can use Dropbox as an alternative on Android phones.
However, you can use any cloud storage service that Android offers.
There are several of them, and many of them provide free limited storage for each account. Cloud storage also backs up android phones to a local device.
The procedure is similar to an iPhone, with a few exceptions.
To Backup TikTok Drafts On PC And Mac
This process works on both Macs and PCs, but if you use Mac, you must first install Android File Transfer.
Steps to backup TikTok drafts on PC:
Link the phone to your computer using the USB cable.
A folder viewer will pop up on windows.
If not, launch File Explorer.
Every attached device, including your phone, will be listed under "This PC."
Double-click it to see all of your phone's files.
Drag any files from that window to any folder on your computer.
It will create a new copy and provide you with a reliable backup.
Steps to backup TikTok drafts on Mac:
First, install Android File Transfer on your Mac.
Open Android File Transfer.
You can copy files by dragging and dropping them.
They will automatically copy to the folder to which you drag them. It's that simple.
---
What Are The Advantages Of Transferring And Saving TikTok Drafts?
TikTok drafts end up serving a much larger purpose than we realize.
They enable us to create massive content whenever and wherever we want and edit it to our specifications.
The following are the benefits of TikTok drafts:
Saving TikToks as drafts allows you to continue editing and working on them until you are ready to post them, as all changes back up, making it convenient.
If you don't want to upload a TikTok video immediately, you can save it as a draft and choose whether or not to post it later.
Drafts are beneficial when you want to post at peak times for maximum engagement and already have a TikTok ready.
Please keep them private and away from public scrutiny, as some content is not required to be posted.
You can accomplish better editing in your spare time.
---
Why Do TikTok Drafts Disappear?
Although creating a TikTok draft and finding it again is simple, they may sometimes disappear.
This is because TikTok's servers do not save drafts, unlike posted videos.
They are instead saved locally on the device from which the user uploaded them to the app.
This means they are the same constraints as any other media stored solely on the device.
For example, if the TikTok app had been uninstalled and reinstalled with all app data cleared or a user wants to sign up and create a new TikTok account, it would delete the drafts.
There is no way to get the drafts back in this case.
TikTok users can also not switch between devices and continue editing because drafts are stored locally on the device.
Therefore, if the draft is only saved on one device when the user opens the app on another device and logs in with the same account, the draft will be unavailable on the new device.
As a result, it is critical to complete the editing process, and posting the TikTok video with the same device that uploaded the original video is critical.
TikTok videos are only freely accessible on the internet after they have been posted, not before.
---
Frequently Asked Questions (FAQs)
If you have additional issues about TikTok, we have addressed some of the most asked questions below.
So please look at it.
---
Does iCloud Save TikTok Drafts?
Unfortunately, iCloud will not directly save your TikTok drafts.
---
Why Can't I See My Drafts On Another Device?
If you save the draft on one device, when the user opens the app on another device and logs in with the same account, the draft will be unavailable on the new device.
---
No, clearing the cache does not delete drafts on TikTok.
---
Is It Possible To Save More Than One TikTok Video At The Same Time?
No, it is not possible to save more than one TikTok video at the same time. You must save them manually in order.
---
Do TikTok Drafts Take More Storage?
Yes, the cache data accumulates when you use the TikTok app or create drafts.
To free up storage space, mark some drafts as private and delete others.
---
Conclusion
TikTok is an outstanding platform for creating entertaining and creative videos with the app's numerous tools that are difficult to find elsewhere.
Unfortunately, it is also difficult to create good content, and losing your artwork can be upsetting.
You don't have to stress about losing any drafts, no matter how many you have.
This article was all about transferring TikTok drafts from one device to another.
Check out the guide mentioned above to see how you can easily make the most of these drafts by ensuring they are safe and secure on all your devices.
This article has given you information about transferring your TikTok drafts to another device. Please read the other articles on our website for additional details about similar topics to share on social media.
---
Related Articles