Snapchat username is an identification of the user registered on Snapchat. Snapchat, like other social media, offers the same option for creating a distinctive username as the majority of other social networking networks. Your username is a mix of letters, numbers, and sometimes special characters. You might want to know how to do a Snapchat Username search and we've got your back.
Answer: The best ways to find the real user name of a person on Snapchat can be done through the Snapchat username search following methods below:
1. Use A Professional Snapchat Username Search Tool
2. Spying The Profile.
3. By Searching Contact Number Or Name.
4. Reverse Lookup For Username.
5. By Searching On Other Social Media.
6. By Identifying Stories And Pictures.
7. By Google Search Engine.
8. By Direct Confrontation.
We will guide you through the different ways to find Snapchat username with Snapchat Username Search. These are simple and easy methods to follow for free to find the real person behind a fake account on Snapchat. Now, let's dive into finding Snapchat Username, shall we?
How To Find Out Who Is The Owner Of A Snapchat User?
More than a million individuals use Snapchat. It is an entertaining social networking site that has grown over time. Snapchat now offers more features than ever. Snapchat has some great features, such as a spotlight, amusing filters, an avatar, etc.
Suppose there is someone bothering you by texting or sending snaps on Snapchat. It is evident you would want to find the Snapchat username and who the person on the other side is. It becomes a real problem when you cannot trace the Snapchat account. There are a lot of ways to easily find out someone's username on Snapchat by a variety of methods. Although
User Setting Identification On Snapchat
One of the easiest ways for Snapchat username search would be to check for the inbuilt feature namely "Check out the user settings".
Here's how you do it.
Step 1: Open The Snapchat Account
First and foremost, open your Snapchat and log in to your account.
Step 2: Go To The Chat Section
The chat section is placed on the bottom of your screen, possibly on the first left swipe from the camera or scan option. You can just swipe left from your screen to land on the chat section as well.
Step 3: Find The User And Open Chat
The next step is to find the person you chatted with. Then, open the chat with that person.
Step 4: Tap On The Profile Of The Person
Now you can see the person's profile on the top of the screen. Click on the top left corner of the name and open the profile of that person.
Step 5: Find Details
Once you open the person's profile, you will find all the available details, including the real username of the person.
How To Find Real Name Of User On Snapchat 2022
Are you concerned that someone is using Snapchat to send you messages and snaps, and you are unable to identify them to find the Snapchat username? Don't worry; a few techniques may be used to determine a Snapchat user's true username with Snapchat Lookup tricks.
Your friend's list will allow you to identify the names of phony Snapchat accounts, which you may then ban or deactivate. Here are seven easy and effective methods to find the user's real name on Snapchat.
Use A Professional Snapchat Username Search Tool
Spying the profile
By Searching Contact Number Or Name
Reverse Lookup For Username
By Searching On Other Social Media
By Identifying Stories And Pictures On Snapchat
By Google Search Engine
By Direct Confrontation
Method 1: Use A Professional Snapchat Username Search Tool
There are various professional apps that are well-known for Snapchat username search to find out the real user of a Snapchat account. These apps are also known for their ability to conduct investigations online. You can simply subscribe to these services and find out the real person and the Snapchat username.
Below are some apps that you can use to lookup Snapchat usernames.
Social Catfish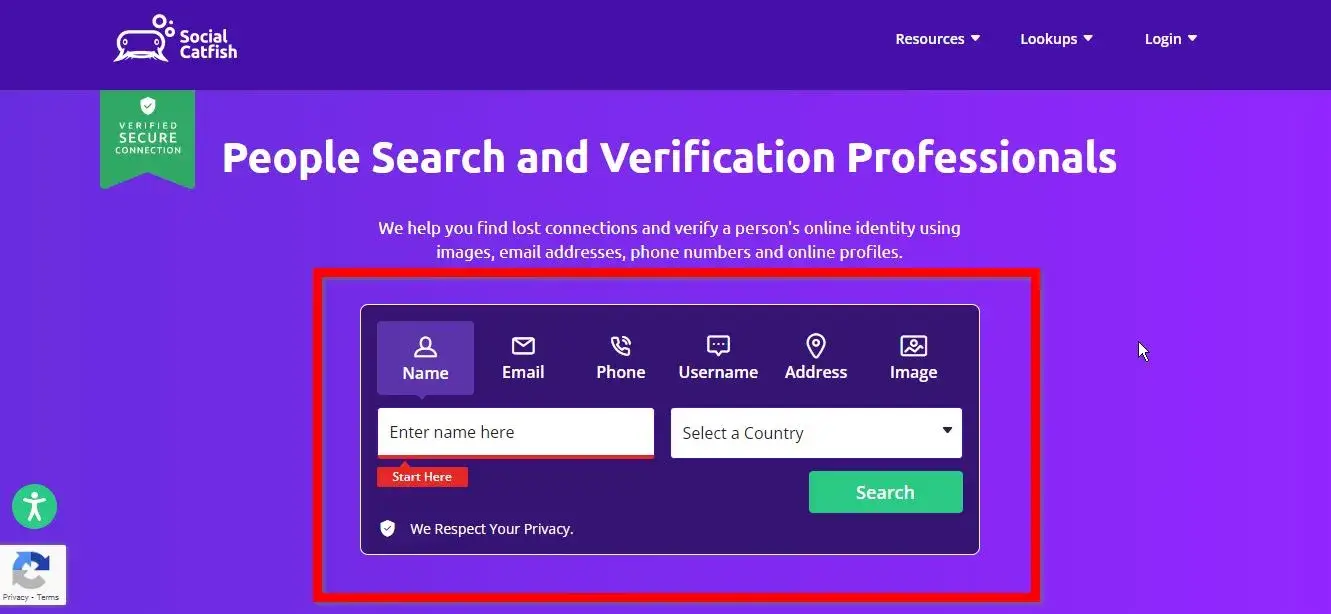 Social Catfish is one of the popular services that will let you Lookup the user behind Snapchat among most social media platforms. You can simply visit Social Catfish's website use the information that is available to you and search for the real Snapchat user behind a Snapchat account.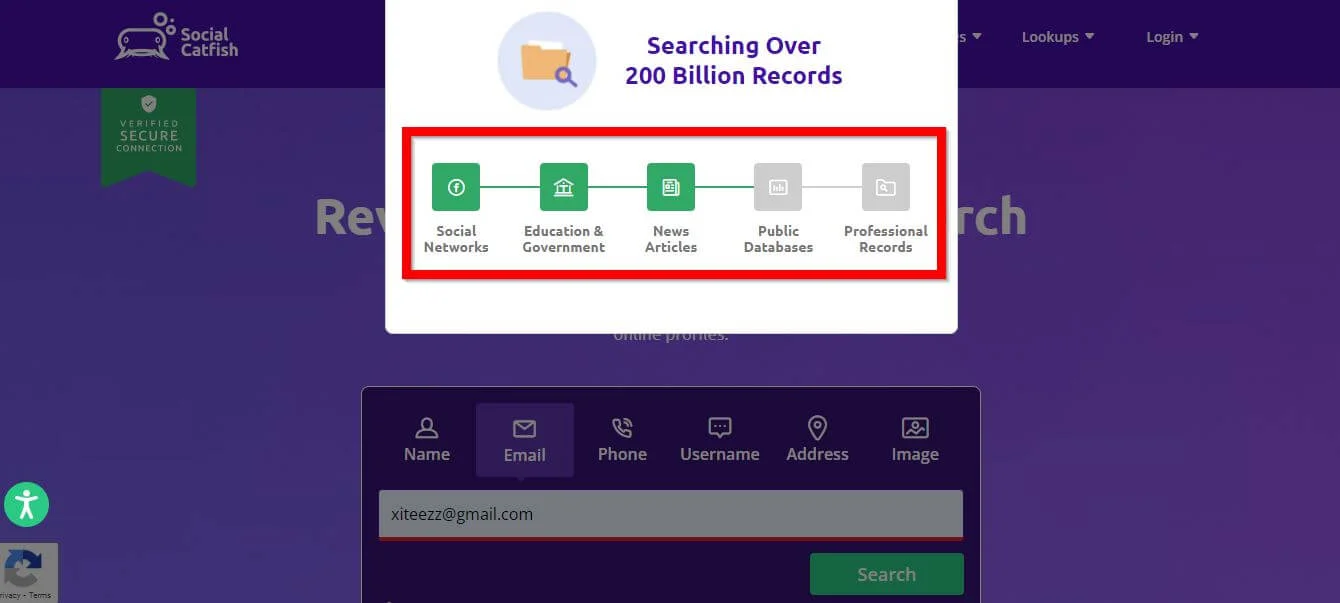 BeenVerified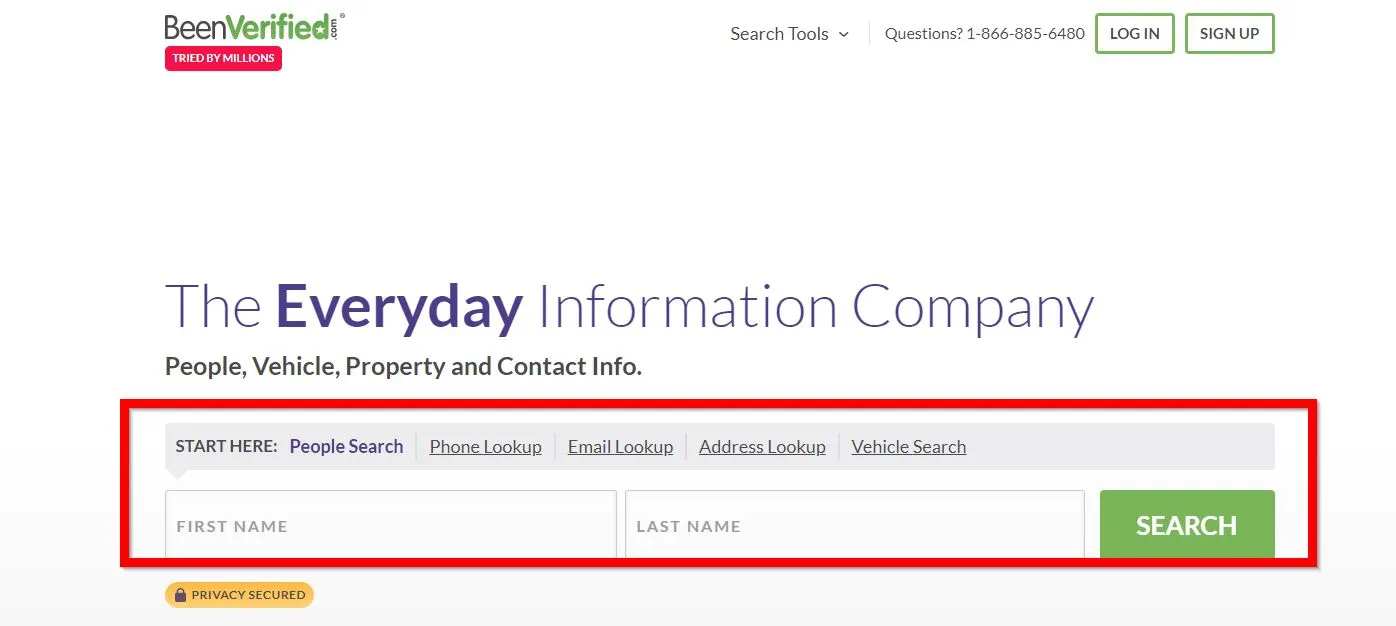 Been Verified is another similar platform that will help you Lookup someone with a Social media username. If you want to know who is behind a Snapchat account, you can simply visit their website and search with whatever information you have on the account or the user.
Method 2: Spying On The Snapchat User Profile
The first thing we do or can do is check their profile and spy on their profile when somebody unknown sends you messages or snaps for the first time on your account because we can gather some information from their bio, nickname, or shared friends from their profile.
Once you gather their information, you can easily ding out whos behind the Snapchat username. If you don't know how, here are the following steps to search for a Snapchat username.
Step 1: Open Snapchat App
First, open your Snapchat on your phone and make sure you are logged in.
Step 2: Tap on The Message Icon
You can find a message icon on the bottom section of your screen right next to the scan icon and location icon.
Step 3: Open A Chat User and Click on Bitmoji
Next, select the user to open up a chat. When that's done, you can click on the Bitmoji of the user. This will open the user's profile for you to check.
Step 4: Find Relevant Information
Once you get the profile of the user, you can spy around for relevant information, including the person's real username.
Method 3: By Searching Contact Number Or Name
For this method, you have to give Snapchat access to your contacts and may require all other permissions to be granted by you. It is a straightforward way to find Snapchat username through a search. Here is how you do it.
Step 1: Open Snapchat
Initially ensure that you are logged into your account on Snapchat.
Step 2: Find and Click The Add Friend Option
Secondly, you will find an add friend option on the top right corner of your screen. Press on the icon and land on the add friends page of Snapchat.
Step 3: Click On All Contacts
Once you are on the add friends page, you will find "All Contacts" on the right side of the quick add option. Click on the all contacts option.
Step 4: Search User's Contact Number
Finally, you can search for the Snapchat username using their Contact number.
Method 4: Reverse Lookup For Username [Snapchat Lookup]
Snapchat restricts users' capacity to upload information about themselves, unlike Facebook, where users freely do so. As a result, a Snapchat user can only share a very small amount of private information with others.
However, you may learn who the owner of a Snapchat user is by using the reverse Snapchat lookup search feature. To find out who is behind the phony Snapchat username, simply type "Snapchat username reverse lookup" into Google. Once you get the search results, visit any online application and follow the on-screen instructions and finally you can find the Snapchat  user.
Every social media requires a username for individuals to have an account. So you can try and copy the Snapchat username or simply remember it. Then you can go on a search hunt on other social media like Facebook and Instagram. It's not definite that you will find the person, but it's worth a try.
Method 5: Snapchat Username Search By Searching On Other Social Media
We consider it ten times before choosing a fictitious name or actual name to use as a username on any social media platform. Yet, we can only come up with names that we are already familiar with. The person who has a phony Snapchat account may also have a false username or online handle. Therefore, look up the username on other social networking sites as well, and you can learn who created the bogus account.
Every social networking program contains a search bar that may be used to discover usernames and add them. Consequently, copy the Snapchat username or remember it and search on other social media ( Facebook, Instagram, Twitter, Etc) and you might find the real user of the spam account on Snapchat.
Method 6: Snapchat Username Search By Identifying Stories And Pictures On Snapchat
When someone unknown pops up on your chat, it is especially difficult to find the name of the user on Snapchat. You can wait for them to upload a story or picture and identify them on that basis. If you don't know how Here's how you do it.
Step 1: Open Snapchat
Initially open your Snapchat application and log in with your id and password.
Step 2: Tap On Double Human Icon
On the bottom right of your screen, you will find a two-human icon. Click here and land on the stories page where you can find all stories kept by different users.
Method 7: Snapchat Username Search Using Google Image Search
You may utilize Google's image search engine to search the image of a Snapchat user on the internet. The most comprehensive search engine on the market, Google has more data and information than any other.
You must write the username inside quotes because you just have the person's username. This will exclude all other search results and display just specific results.
So, visit the image search on Google, upload the image, and filter the result with the username in quotes.
Method 8: Snapchat Username Search By Direct Confrontation
The simplest method of all would just be to ask the person directly. Talk politely and ask for their real name or identity to catch them on other social media. If nothing else helps this might just be the option of cashing in.
And, if they deny disclosing their real identification then block them and enjoy your chat with other friends. Because if they need to talk with you and is someone you know then they will let you know later somehow.
How To Identify A Fake Snapchat User?
Snapchat gives big importance to a user's privacy on Snapchat. So it is very difficult to know a spam account or a fake account's real user. In fact, the majority of fake accounts try their best to let no private information exist on Snapchat, to begin with.
You'll need to conduct some investigation if you want to determine whether someone has created a false Snapchat account. By visiting a tracing website, where you input the user name, you may find out a lot of useful information about the account. Watch out for content that doesn't represent users' actual actions, opinions, or attitudes as well as profiles with little engagement.
There are a few methods to try and find the real user of a fake or spam account.
Check for the fake nickname on their profile.
Use reverse lookup of the Snapchat username.
Search for the username on other social media platforms.
Direct Questionaire.
Alternative Methods Of Finding Real Users On Snapchat For Free
There are a few free methods to figure out the real identity behind the Snapchat user. Then you can try and search on other social media to figure out about the person.
#1 Snapchat Username Search From User Settings On Snapchat
The easiest method would be to manually check the user profile through user settings on Snapchat. It's a kind of stalking method to figure out the identification of the Snapchat user.
Step 1: Open Snapchat
First and foremost, you must have logged in to your account on Snapchat via your id and password.
Step 2: Tap On User Profile
Then, you can click on the profile of the user you want to identify. Or you can open the chat with the person.
Step 3: Identification of User
Finally, you can find the name of the user by tapping on the top corner of the name of the user and finding the user name information.
#2 Snapchat Username Search On Other Platforms
You may use someone's display name to search on other social networking sites if you are looking for someone on Snapchat but can't locate their true name. You may enter the username of that individual and begin searching on Facebook, Instagram, Twitter, and other social media platforms. It will take some time, but you never know. You might discover a real person's profile and identity.
Use a Snapchat Username Lookup Tool
There are several tools that might aid you to find the identification of fake or spam account users on Snapchat. These tools might not give accurate results every time but it's worth the time. Some tools for example might be Spokeo and BeenVerified.
How To Find Anyone Snapchat Username 2022?
There are a few third-party application websites where you may register your email, input your Snapchat username, and meet new friends if you're seeking a new Snapchat friend. You may copy their usernames and search for them on Snapchat to make new friends. On such platforms, you can get a list of new friends' usernames. Few websites like Ghostdex.App and Addmesnaps are excellent examples of this.
If you don't want to use third-party applications, then that is fine too. You can find new friends by adding people nearby or by contacts. You can also manually search for usernames on Snapchat and add people.
Frequently Asked Questions (FAQs)
Snapchat is a widely used social media app with millions of users. Here are a few inquiries that most people have about Snapchat.
Does Snapchat Auto Add People From My Contacts?
No, Snapchat doesn't add any new people from the contact list automatically. However, you can go to the device contact from Snapchat to send them friend requests on Snapchat. You can also know who is on Snapchat from your contact list. It is an excellent way to initially add friends on Snapchat if you are a new user.
How To Find Snapchat Friends?
Making friends on Snapchat is very easy. There are a lot of ways to add new friends on Snapchat. You can add people from your contacts, or by suggested friends for you on Snapchat.
Secondly, you can manually add people by asking for their username by asking people for their Snapchat id.
Can You Hide Your Username On Snapchat?
Yes, you can hide your username on Snapchat. The easiest way to do so is by creating an alias name. Your alias is what will be shown to your friends in stories, chats, and everywhere else on the app.
You can change your username on Snapchat by going on the settings option. It is located on the top right corner of your profile screen. From there you will have the option to change the username on Snapchat.
Final Thoughts
Finally, blocking someone on Snapchat is the best course of action if they have been bothering you with texts for a few days. They don't deserve to remain on your account because they are fake, and if they want to talk to you, they will use a real account.
If your friend is pulling a prank on you, you will find out about it after you block them. If you're an instinctive person and want to Find the Real Name of a Snapchat user. You can use the 7 methods that are listed above in the article.