Having trouble with the Spotify Family invite not working? Don't worry; we're here to help! In this article, we'll explain how to fix invite problems. Only the plan manager can send invites, and sometimes there are technical issues. We'll show you how to keep trying until it works.
Answer:
To fix the Spotify Family invite not working, ensure you have a strong internet connection, resend the invitation link, accept the invitation through the official Spotify website, log out and back in, reinstall the Spotify app, cancel and reactivate your premium plan, update the app, clear cache, avoid using VPN, use incognito/private mode, try different devices, or report the issue to Spotify's official website for assistance.

This article will also discuss Spotify's premium plans, like Duo, Family, Student, and Individual, that offer a smooth, ad-free music experience. Upgrading to a premium plan is the key to enjoying Spotify without interruptions."
---
Why Does Family Plan Invite Is Not Working?
You may have spent much time inviting your family to the premium plan. Did you succeed? You may arrange the settings and all in Spotify. But, it is not the main reason for your invitation being unable to be sent. Most of you may experience this if you purchase a family premium.
The main reason behind the problem of Spotify Family Invite Not Working is that you haven't read the URL highlighted by the green color. It is available on the page after you click on the invite email. You have to follow that link carefully. You and your members should settle at the same address to enjoy this premium. The page tells you about the things you require while inviting the members. You must also accept the terms and conditions for family members before an invitation.
The main term and condition for this family premium is the same household.
Also Read: How To Add Another Device To Spotify Premium?
---
How To Fix The Problem Of Spotify Family Invite Not Working?
You may invite your family members to join the family premium you have bought. Even when you follow all the detailed processes, the invitation may not be sent to members.
You may get a notification of an incorrect username and password or something else.
You have tried a lot, but the invitation is still not sent. Yes, you can fix this problem regarding member invitations. Here are some of the basic things you must check first:
Method 1: Go For The Invitation Link
If you're having trouble accepting a family plan invitation, here's what you can do: Instead of clicking the "Accept Invitation" button or using the provided code, look for a link in the email.
It's usually highlighted in green and says "this page." Click on that special link, which will take you to a new web page. On this new page, you'll need to type in your home address and agree to some rules, like everyone in the family plans to live in the same house.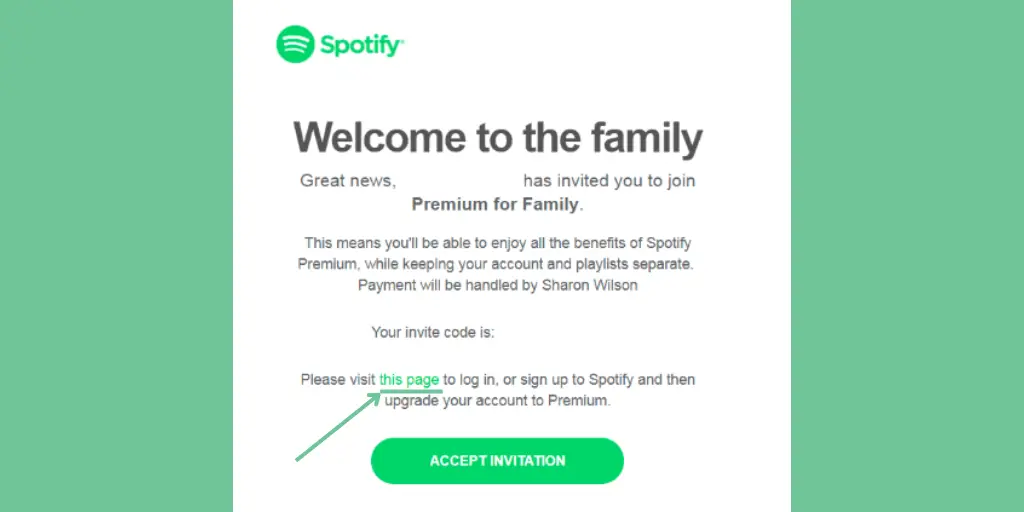 By following these steps, you should be able to accept the invitation and enjoy your subscription's benefits. It's a simple workaround that can make things easier for you and your family.
Method 2: Have A Strong Internet Connection
When Spotify Family invites fail to send, it's often due to a weak internet connection. A shaky network can disrupt data transmission, causing delays or failures in invite delivery.
To resolve this, prioritize a stable internet connection. Ensure your Wi-Fi or mobile data is strong and stable by checking network settings, moving closer to the router, or switching networks. A robust connection not only aids invite sending but also enhances your overall online experience.
Method 3: Resend The Invitation Link
If an unstable internet connection isn't the issue, try resending the invitation link. Sometimes, Spotify app glitches can impede link delivery.
To address this, attempt the invite again. If problems persist, update your Spotify app to the latest version, as updates often fix known bugs. Restarting the app or your device may also resolve minor software issues. These troubleshooting steps within the app can usually resolve invite-related problems.
Method 4: Accept The Invitation Through Spotify's Official Page
There's a solution if you're repeatedly encountering problems with accepting an invitation link due to a bug within the Spotify app. Opt for the official Spotify website instead of the app.
The website tends to offer a more optimized and stable experience. It can help overcome persistent issues caused by app-related bugs. Using the official Spotify webpage increases the chances of accepting the invitation, even when previous attempts have failed within the app.
Method 5: Log Out Of Your Spotify Account
Logging out once is advisable when upgrading your account from a regular subscription to a Family Premium account on Spotify. This step allows your account to initiate and complete all the necessary changes for the transition.
Logging out lets the system fully recognize and activate your new premium status, ensuring a seamless experience using the Family Premium features. So, after upgrading, sign out and then back in to enjoy all the benefits of your new subscription tier.
Method 6: Reinstall The Spotify App
Dealing with persistent bugs in your Spotify app can be frustrating and may lead to issues like the Spotify Family Invite not working correctly. To effectively address these problems, it's often best to uninstall and then reinstall the Spotify app. This process helps to eliminate any underlying software glitches that might be causing disruptions.
Starting with a fresh installation increases the likelihood of resolving issues, such as problems with Family invites, that could be attributed to app bugs. Reinstalling the app is a recommended solution for a smoother Spotify experience.
Method 7: Cancel Premium Plan
As an online music streaming service, Spotify relies on its servers to provide a seamless experience. However, occasional difficulties connecting with these servers can disrupt certain functions, such as sending premium account links.
In such situations, temporarily canceling or deactivating the premium account is a simple remedy. This action can help reset your account's interaction with the servers, potentially resolving issues with link sharing. Once deactivated and reactivated, you should find it easier to send premium account links without encountering server-related obstacles.
Method 8: Update The Spotify App
Using an older version of Spotify can lead to problems, as these versions lack the necessary updates to address bugs and issues. This is particularly relevant when encountering problems like the Spotify Family Invite Plans not working correctly.
Updating the app to the latest version is crucial to tackle such issues effectively. Updates typically include bug fixes and improvements, ensuring a smoother user experience. Keeping your Spotify app up to date increases the likelihood of resolving issues and enjoying uninterrupted functionality, including successfully sending Family Invite Plans.
Method 9: Clear Cache
Like all applications, Spotify stores cache data, which is typically harmless in small amounts. However, an accumulation of cache can lead to glitches and performance problems. This includes potential issues with the Spotify Family Plan Invite link not working as expected.
To maintain a smooth user experience, you should periodically clear your app's cache. By doing so, you can ensure that unnecessary data buildup doesn't interfere with the proper functioning of features like the Family Plan Invite link. Regular cache clearing is a good practice to prevent potential issues in Spotify and other apps.
Method 10: Avoid Using VPN
You might use a VPN to ensure your data is safe, but not all the VPNs are helpful for you. Some free VPNs can slow your device and affect the performance of certain applications.
Therefore, if you are facing problems with the Spotify Family Plan link while using a VPN, stop using the VPN, and your problem should be solved. This way, Spotify won't see a red banner denoting a premium account. Nevertheless, this may not always work, but if you give it a shot, you can hope it works.
Method 11: Use Incognito (Andriod/PCs) And Private Mode (iOS devices) To Accept The Family Invite Link.
If you encounter difficulties accepting a Spotify Premium Family Invite Link through the Safari app or website, consider using private browsing modes to facilitate the process.
For Android or PC users, utilize Incognito mode, preventing your device from collecting cache data during browsing. This cache-free environment can lead to smoother operations when accepting the invite link.
For iOS device owners, activate the private tab option. Similar to Incognito mode, this feature ensures that your device doesn't accumulate cache, thus enhancing the reliability and efficiency of your interaction with the Spotify website.
By adopting these privacy-focused browsing modes, you can mitigate potential issues and enjoy a hassle-free experience when accepting Spotify Family invites via Safari.
Method 12: Try Using Different Devices To Accept The Family Invitation Link
Occasionally, difficulties in accepting a link may arise due to compatibility issues with the premium account changes on your device. In such situations, exploring multiple devices before drawing any conclusions is advisable.
Attempting to accept the link from different devices allows you to assess whether the issue is specific to one device or a broader compatibility concern. This troubleshooting step can help pinpoint the root of the problem and guide you toward an effective solution. By verifying the link's functionality across various devices, you can ensure a smoother experience with your Spotify Premium account changes.
Method 13: Report To The Official Website Of Spotify
After exhausting all potential solutions and finding that the Spotify Family Invite Link isn't working, it's time to escalate the issue by reporting it to the official Spotify website.
Doing so increases the likelihood of resolving the problem and gaining insight into the underlying cause. Spotify's support team can provide guidance and assistance, helping you identify whether the issue stems from glitches or network errors within the app.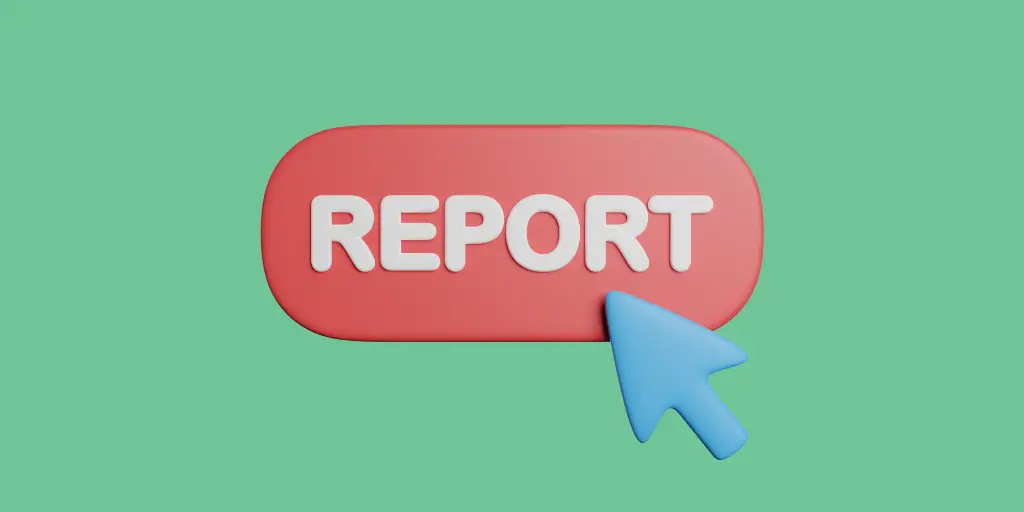 Once the problem is addressed, you can confidently send invitations to your family members, ensuring a smoother and trouble-free experience. Remember, technical issues like these are often best resolved with the help of dedicated support channels provided by Spotify.
Also Read: Why Use Spotify Pairing?
---
How To Activate A Spotify Premium Family?
Every Spotify user wonders how they can enjoy the music better. So, the answer is to purchase a Spotify Premium.
Premium is such a thing on Spotify that allows you to enjoy music to the fullest. You can find a variety of premium plans on Spotify. You can only upgrade to premium on the web. After updating on the web, open the app and enter the same email and Password, and you are good to go.
So, you must know how to activate a premium. Here are the guide steps to help activate a Spotify premium family. The steps are as follows:
Step 1: Search Spotify.com on the Web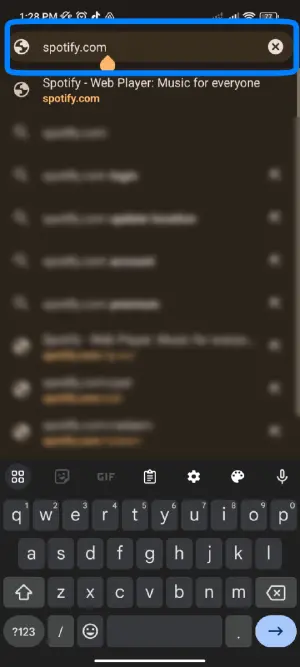 Search Spotify.com on the web.
Step 2: Click on the Cog icon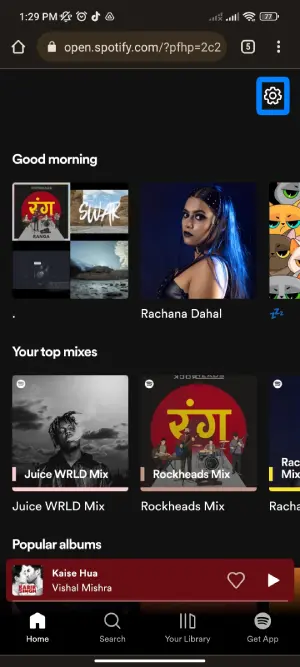 Tap on the Cog icon on the top right.
Step 3: Tap On Premium Icon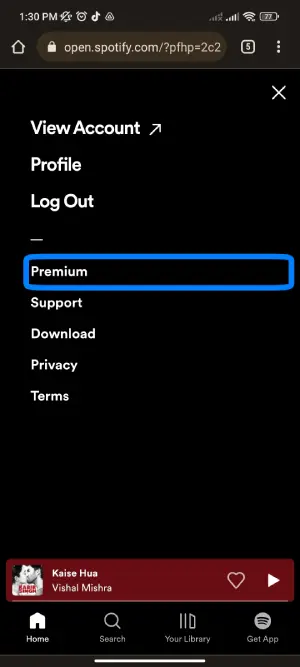 Click on Premium.
Step 4: Click on View Plans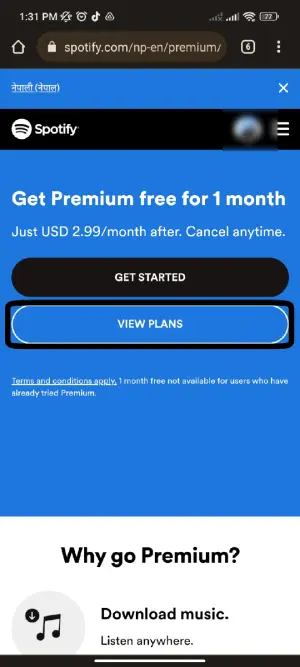 Here, you can see plenty of premiums Spotify has. You can purchase any of them, but you must be eligible first. You can see five different premiums.
Step 5: Click On Get Started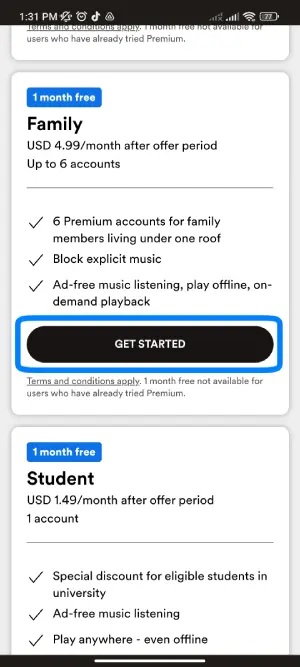 You scroll down the premiums. Then, you will see the Spotify family premium.
Tap on Get Started.
Step 6: Buy Spotify Premium and Invite The Members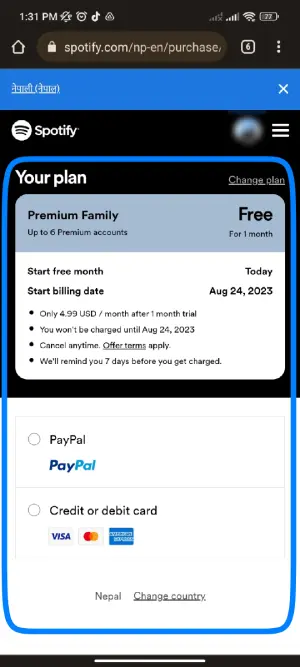 Now fill up the necessary information and buy Spotify Premium. Then invite Family members.
You can invite up to five members to the family premium. Including you, there are a total of six members in the family premium. Send an invitation to the members you want to invite. You can easily create and activate a Spotify family premium plan using these five steps.
Please do not skip any of the above steps. Read and follow each heading step by step to activate family premiums.
Also Read: How To Delete A Spotify Account?
---
How Does The Spotify Family Premium Work?
The Spotify family premium plan has six seats. So, the plan manager can invite up to five family members to the plan.
The Spotify family premium works as suddenly as you click on get started. It would be best to decide through which payment medium you will pay the premium bills. This family plan subscription costs about $16 per month as a charge for purchasing a premium.
The price varies as per the premium you buy. Only the plan manager is responsible for the bills, no other members. Inviting and kicking out the plan members, etc., is the responsibility of the one who purchases the plan. The members whom you have invited can enjoy the premium. You will get ad-free music after the plan. You can unlock the music to which you were unable to get access. The premium price is so low, but the offer satisfies every Spotify user.
Also Read: Spotify Not Opening On Mac?
---
Who Can Send Invites for the Spotify Family Plan?
Only the primary account holder or "plan manager" for a Spotify family plan subscription can send invitation links to add additional family members. This main account admin is the person who initially purchased and registered the family plan subscription through the Spotify website. They serve as the primary account controller. To send invites, they must log into their Spotify account on the mobile app or desktop site and navigate to the Your Plan page under settings.
Here, they can click "Invite" next to open family member slots and input the email addresses of those they want to invite to join the plan. The invitees will then receive an email with instructions to complete the signup. So, in summary, invitation capabilities are exclusive to the plan purchaser and main account holder for oversight purposes.
Also Read: How To Turn On Explicit Content On Spotify?
---
How Do I Get An Invite Code For Spotify Family Plan?
Only the plan manager of the premium can send the invitation to family members. The plan manager sends you an invitation, which you will get on your Gmail account.
Here are a few steps to help you with what you seek. The steps are as follows:
Step 1: Open The Spotify App
You have to tap on the app and open it. Then, you can see different icons on the screen. Click on your account or your Spotify account page.
Step 2: Click On The Family Premium
You can find the premium plan you have purchased on your account page. You can see empty slots available over there. It is available to invite the members.
Step 3: Click On Invite Members
Spotify gives you access to invite the maximum number of members you want. You have to enter the email of each person you want to invite.
The person you have invited will get an email letter from Spotify. They will have to confirm the invitation sent by the plan manager.
Then, after the confirmation, you are successfully added to the plan member of Spotify family premium.
Also Read: How To Change Or Cancel Spotify Subscription?
---
Why Can't I Join The Invitation Of Spotify Family Plan?
Spotify allows you to join the plan easily. You get the problem of Spotify Family Invite Not Working when you are careless.
When you do not consider the terms and conditions mentioned in Spotify, the terms and conditions of the family plan say that all the members must be living in the same household. You have to recheck the information first. You must enter the same address where you are.
If Spotify detects you entering the wrong address apart from your living, the app may remove your account. You must enter the same address as your plan members. Spotify won't let you join the plan unless you follow the specific criteria. You must re-check your address and other detailed information. You will get an invitation from the plan manager. But I won't be able to accept it.
Also Read: How To Fix Spotify Premium Student Not Working?
---
Frequently Asked Questions ( FAQs)
Spotify users have raised various questions regarding this invitation and all. Below are some questions about 'Spotify Family Invite Not Working.' We have provided answers to the questions as well. So, please try to keep every question and answer into consideration.
---
How To Accept Spotify Family Invitation?
The plan manager uses your email to send you an invitation. You will get the invitation to the premium through an email. You must check the email box and enter your address before being a premium member. Then accept the invitation you have received.
---
Why Has My Premium Subscription Changed To Free?
This is because Spotify provides a free subscription premium for beginners. The free subscription is only for a couple of months. After that, you must purchase to get offers using a premium. The free premium is only for once. You won't get it after you start paying bills for premiums.
---
I Tried A Lot But Was Not Able To Send an Invitation How?
Sometimes, such problems occur in the Spotify app due to glitches or network errors. But it would be best if you did not worry at all. You keep on inviting your family members to the plan. Then, at one point, the invitation goes via email. Then, they can easily be a member of a family premium plan.
---
How Does Spotify Verify Address For Family Plan?
The plan manager invites you to the family premium plan via email. When you receive the invitation via email, Spotify asks you to enter your address. Spotify considers the address that you enter, and your address is verified. But you and your plan members must enter the same address. There are certain criteria mentioned in Spotify before you buy this premium.
---
How To Join Spotify Family Plan From Another Country?
Unfortunately, Spotify doesn't provide you with such a feature. You should read the terms and conditions first. Spotify says that family members must be of the same household and address. So, if you are far from your family, Spotify won't let you be a member of this family premium.
---
Can I Remove The Family Member From The Premium Plan?
You can remove any of the family members from the premium plan. But, you must be the plan manager to get access to remove members. Unless you are the one who purchases the premium, you can't remove or invite any other. Spotify won't let you remove members if you are a normal plan member.
---
Conclusion
Experiencing issues getting Spotify family plan invites to work? Before becoming frustrated, take a step back and systematically work through some troubleshooting. First, double-check check you're following the proper invite acceptance link format highlighted in the invite email. Also, ensure all members have stable internet connections and that the main account holder sends invites.
Try resending invites or accepting through Spotify's website if the app has glitches. Log out and log back in to refresh Spotify's systems. App updates, reinstalls, and cache clearing can quickly solve minor technical bugs. For persistent issues, kindly report problems directly to Spotify's support team. Remember that membership terms like location may prevent joining.
With some patience and optimized troubleshooting, you'll hopefully resolve your family invite problems. Spotify's sharing features thrive when technical kinks get ironed out through a thoughtful, persistent process. Reach out for help when needed and enjoy the perks of Premium family access.