Do you want to achieve the body like a regular gym-goer? Have you dreamed of having a muscular body? Here are some Best Snapchat Filters for Bodybuilding to achieve a fit look without going to the gym.
If you want to choose a Snapchat filter that could help you find a substitute for missing gym classes, you are on the right page.
There is a filter named "Bodybuilder filter" and "Ripped ABs" on Snapchat, which is the best way to obtain a body as a professional bodybuilder.
Read further to know how to get these filters easily on Snapchat.
Some other Snapchat filters allow you to take your whole body picture with variations.
Some filters are pretty animated and are very fun to use. These filters are usually used for fun and entertainment purposes.
So let me share some of the 20 Best Snapchat Filters For Bodybuilding. And if you want to know how to use Snapchat filters and lenses, refer to this article.
---
Steps To Find Snapchat Filters For Bodybuilding
You can follow the below-given steps to find out the Best Snapchat Filters For Bodybuilding.
Step 1: Open The Snapchat App
Open the Snapchat app on your device.
Log in if you have not yet logged in.
Step 2: Tap On The Smiley Face Icon
After logging in, tap into the smiley face icon on the bottom right side located on the side of the large circle.
Step 3: Browse Through The Filters To Find The Best Filters For Bodybuilding
You can also tap on the explore option to find new bodybuilding filters.
Step 4: Apply The Filter
You can choose the filter that looks good on you.
And if you want to know how to add Snapchat filters to camera roll pictures, this article will help you do that.
Some of the filters that would look good for Bodybuilding are listed below.
---
20 Best Snapchat Filters For Bodybuilding
Most people desire a fit and healthy body but don't want to work out.
It is quite common for people to miss out on gym classes as it is quite tough sometimes for your physical condition.
If you are to dream of having a good physique with minimal effort, then here are some filters that you can find on Snapchat.
1. Bodybuilder Filter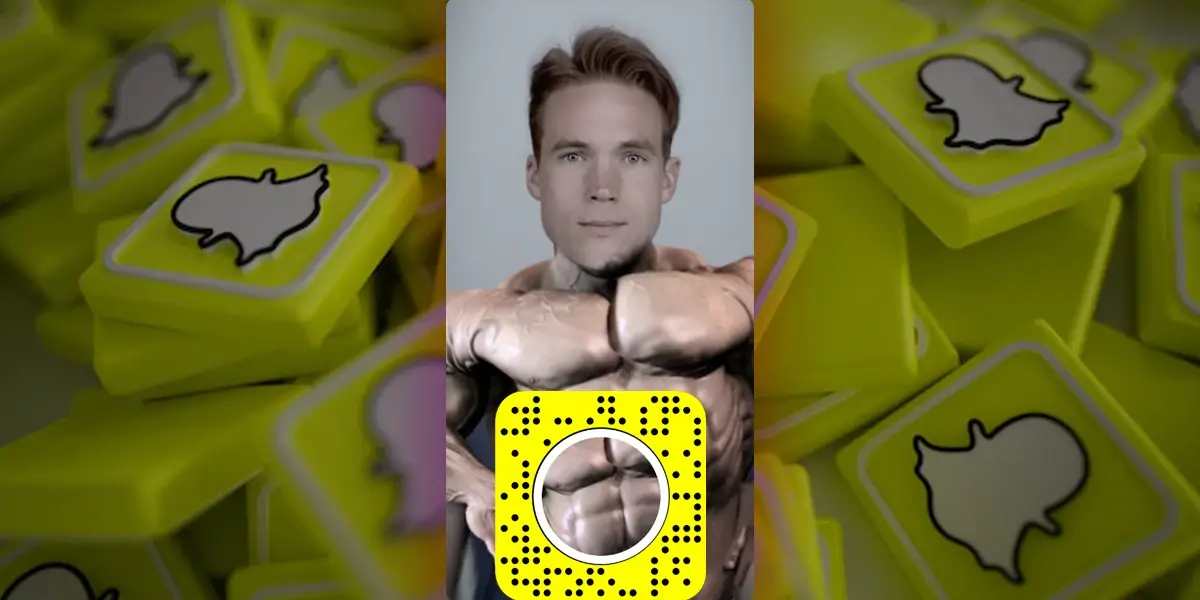 If you are a fan of having Abbs on your body, this filter is perfect.
This filter automatically presents an animated six-pack abbs when your whole body is kept in the frame.
The filter helps you gain an ideal physique without any harsh and tiring gym sessions most bodybuilders go through.
This filter works like a wonder to the constantly insecure guys about their bodies. This filter is quite fun for sharing pictures and videos with your friends.
2. Hourglass Body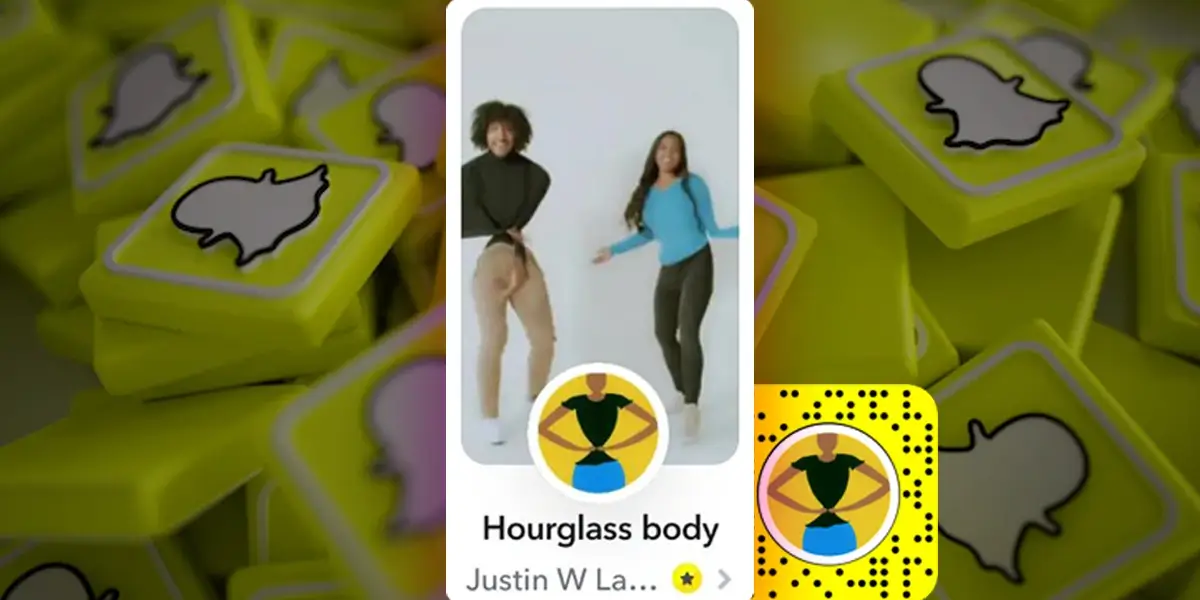 Hourglass figures are the beauty standards set for women.
However, if someone cannot live up to that beauty standard, this filter can be useful to you.
This filter creates an hourglass effect and snatches your waist to be tinier when the body is brought to the frame.
3. Muscle Body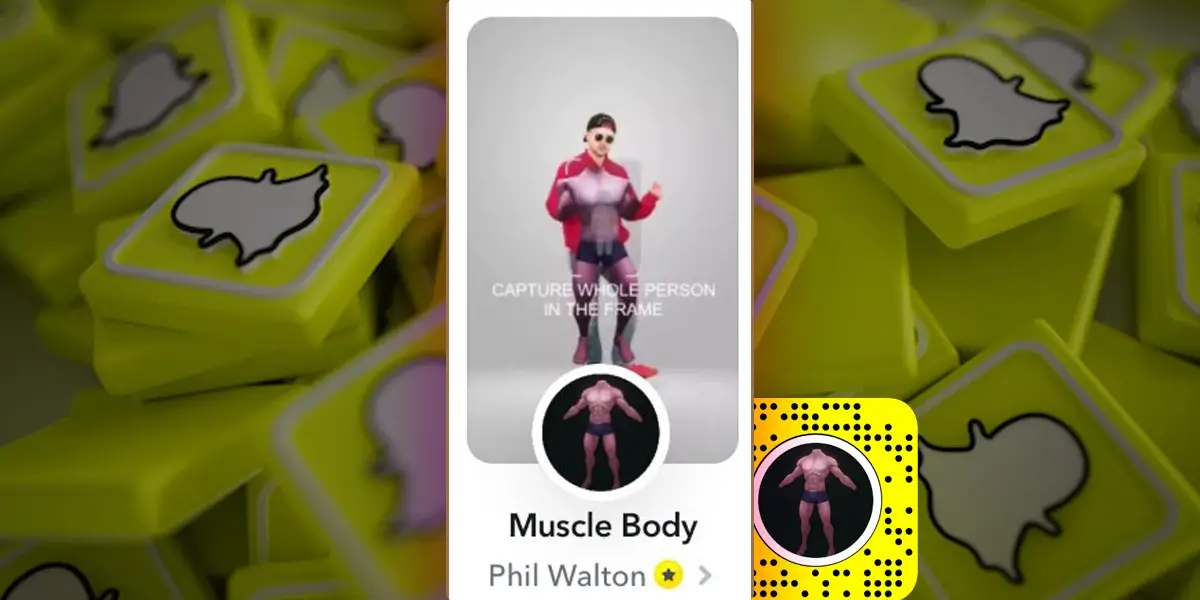 A muscular body is the common goal of every gym person.
So, this filter gives a muscular look to your body. But, on the other hand, this filter gives your body the look of the "hulk" this filter is quite fun to waste time on your bodybuilder friend.
4. Blue body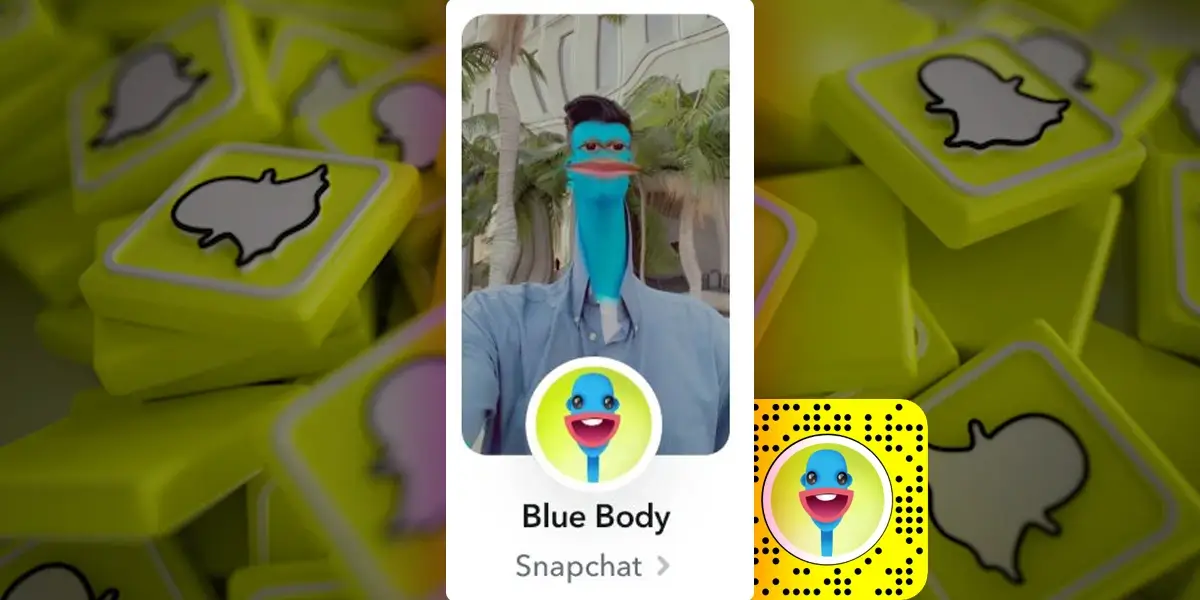 If you have ever had an obsession with the smurfs, this filter is just for you.
This filter imagines body color as blue and elongated one.
5. Luca 3D Body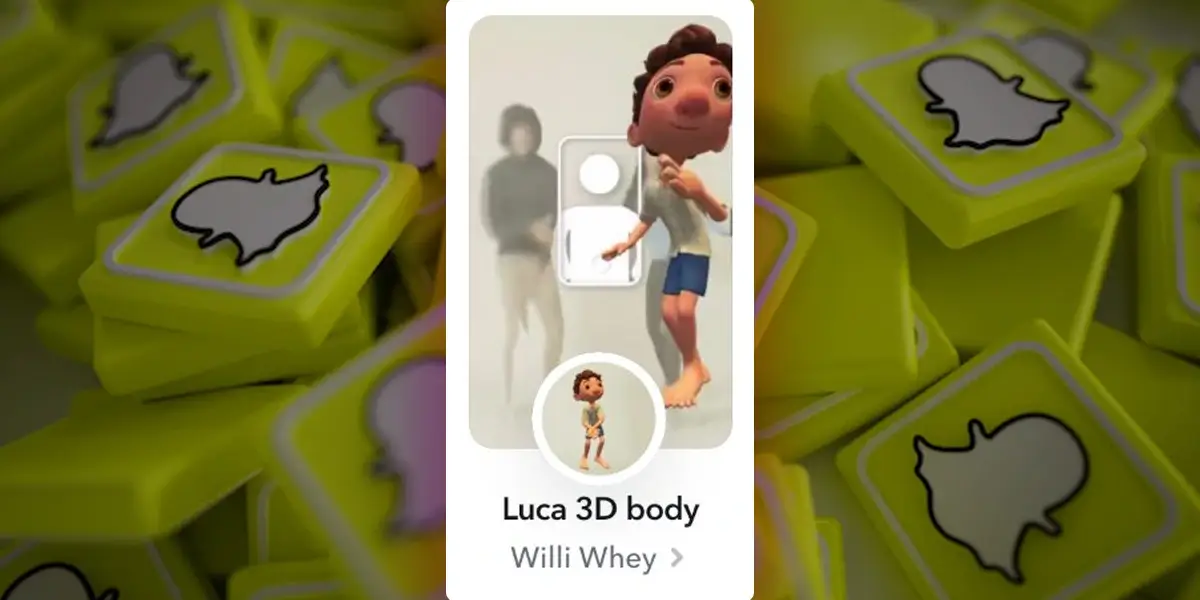 Everyone loves a 3D picture these days, and this filter captures your whole body in a 3D picture.
This filter is an absolute love for all the 3D lovers as it is a perfect rendition of 3D animation.
6. Pear Body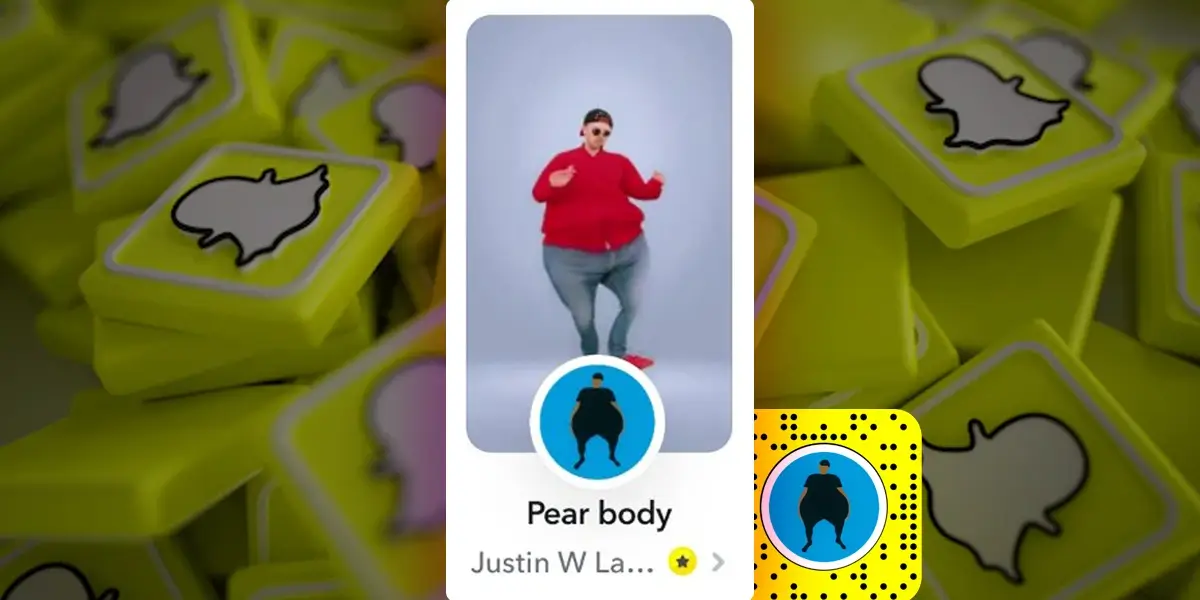 This filter is quite entertaining to shoot at.
This filter gives the effect of a giant pear to the snap.
A person's body looks like a giant pear. This filter can be used to crack jokes among your friends.
7. Body Tattoo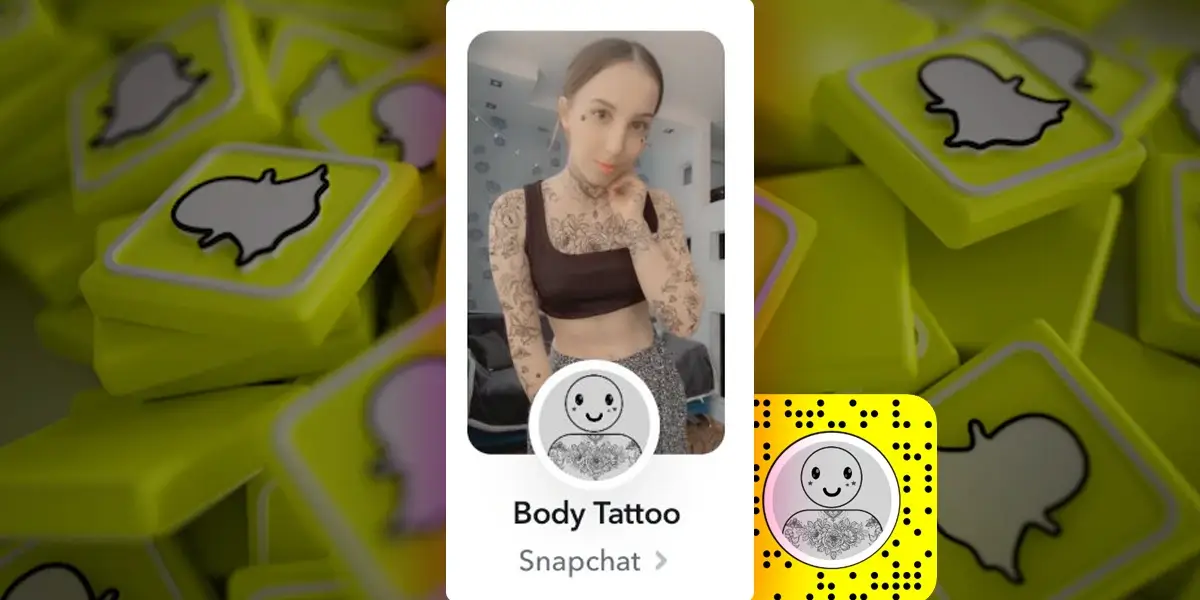 Some people have an absolute craze for getting a tattoo.
Getting a permanent tattoo is quite a commitment to make. Snapchat filters have made it easy as this Body Tattoo allows you to get a hint of how a tattoo would look like on you.
This filter covers the body part with some pleasing and aesthetic tattoos. This filter gives an idea of having a body tattoo.
8. Spiderman 3D Body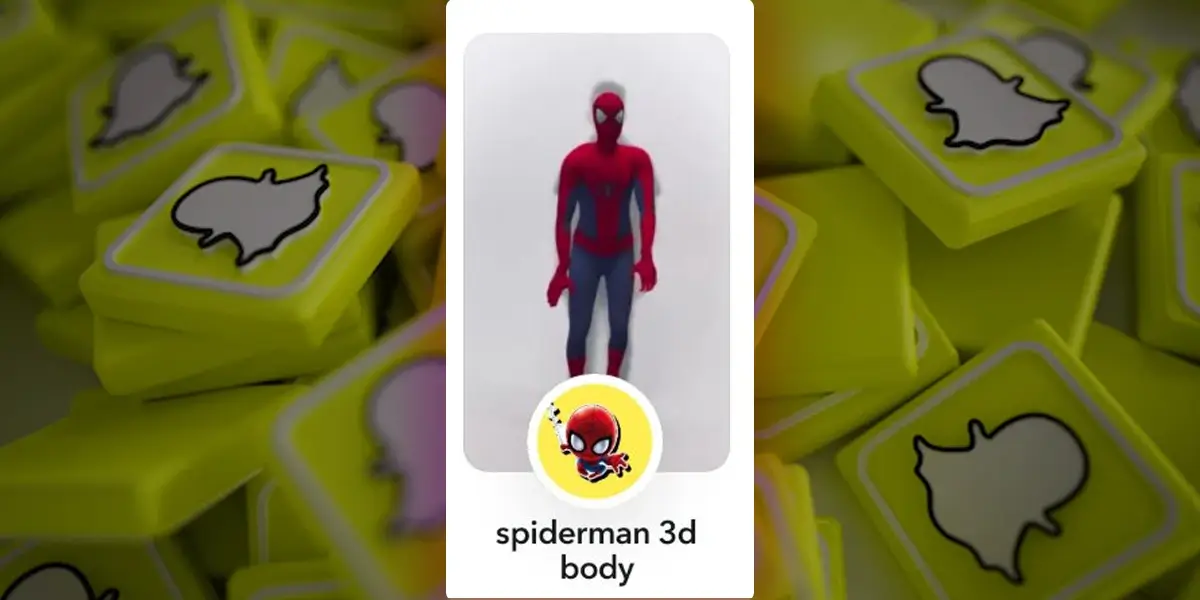 Spiderman is quite a famous movie character who everyone loves.
Everyone's major dream after watching the movie is to wear the costume of spiderman.
This filter gives the feel of spiderman in 3D effect.
9. Squid Game Body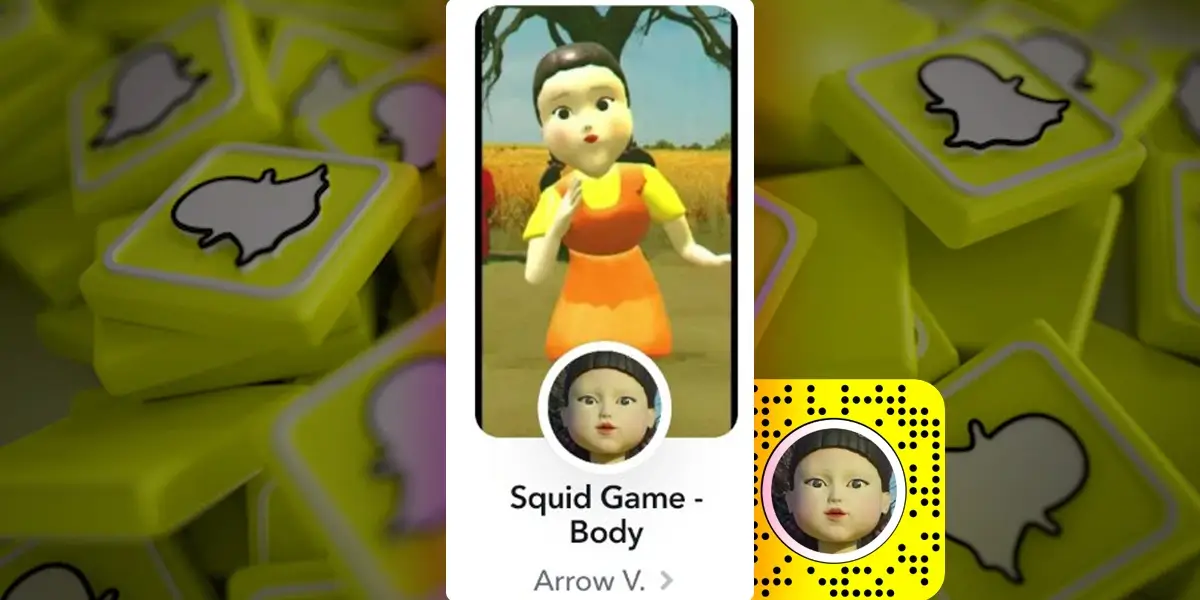 Lately, the internet has been taken aback by the obsession with the Korean drama Squid game.
To fulfill the craze of people towards this drama, Snapchat introduced this filter. This filter gives an animated effect of the doll, who was the main part of the drama.
You can use this filter and your friends who are fans of the Squid game.
10. Shining Body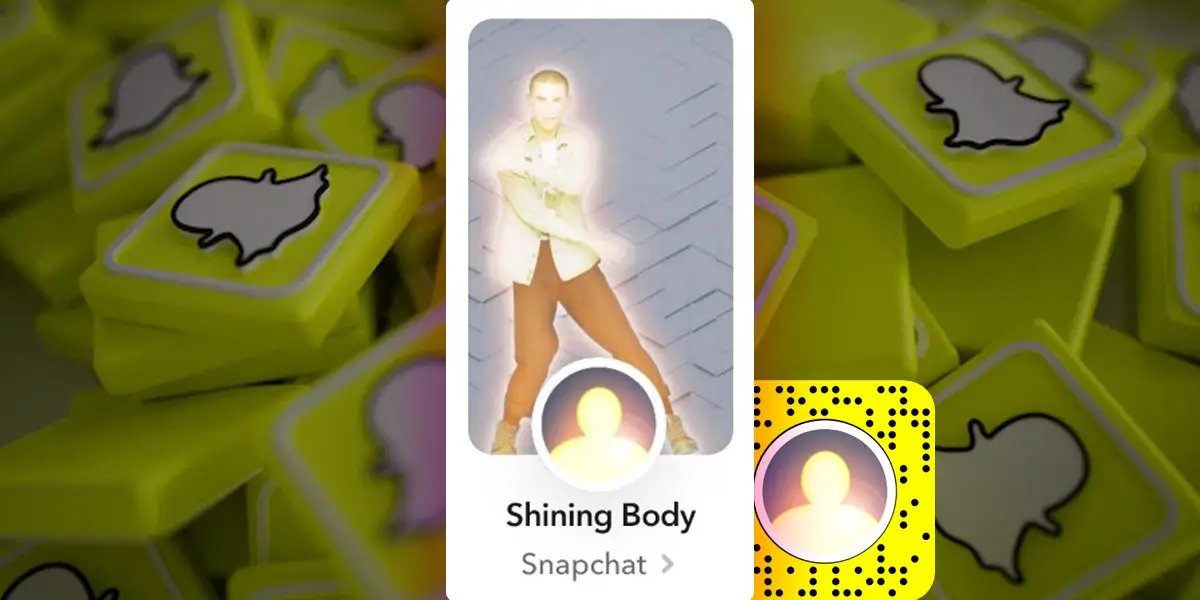 There is always a huge obsession with shiny objects.
If you have ever wanted your body to be shining like a huge piece of diamond, this filter is just for you.
This filter gives you the golden shining effect as if you are the sun.
11. Neon Body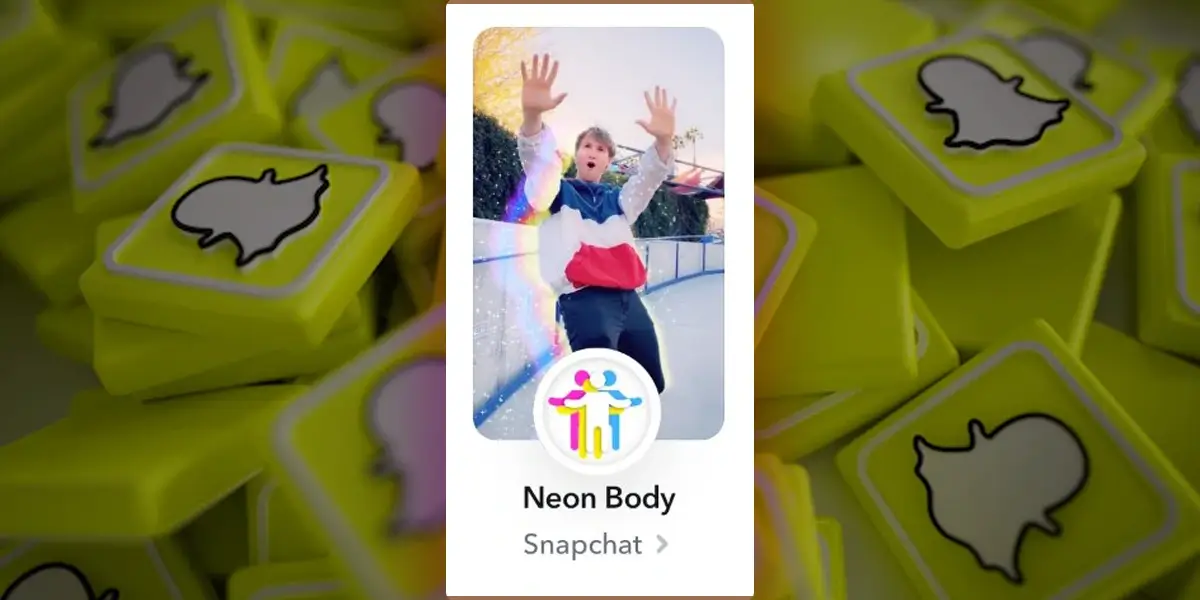 The neon effect is the most popular effect among youngsters these days.
This filter provides you with a neon effect on your whole body.
In addition, this filter allows you to have colorful variations on your pictures containing your whole body.
12. Roblox Body Effect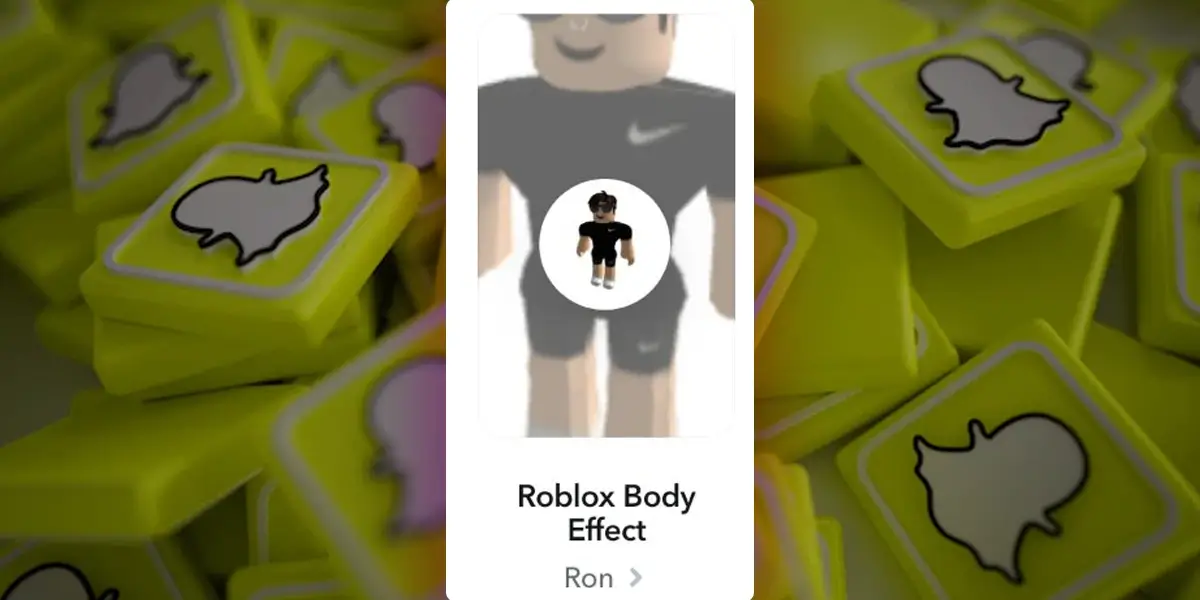 Roblox is an online platform that allows you to play games, communicate, and make new friends.
This platform is quite a sensation among the youth. This Roblox effect is to share the snap among your friends who are fans of Roblox.
This effect gives the body the feeling of being the character of the games available at Roblox.
13. Body BG Blur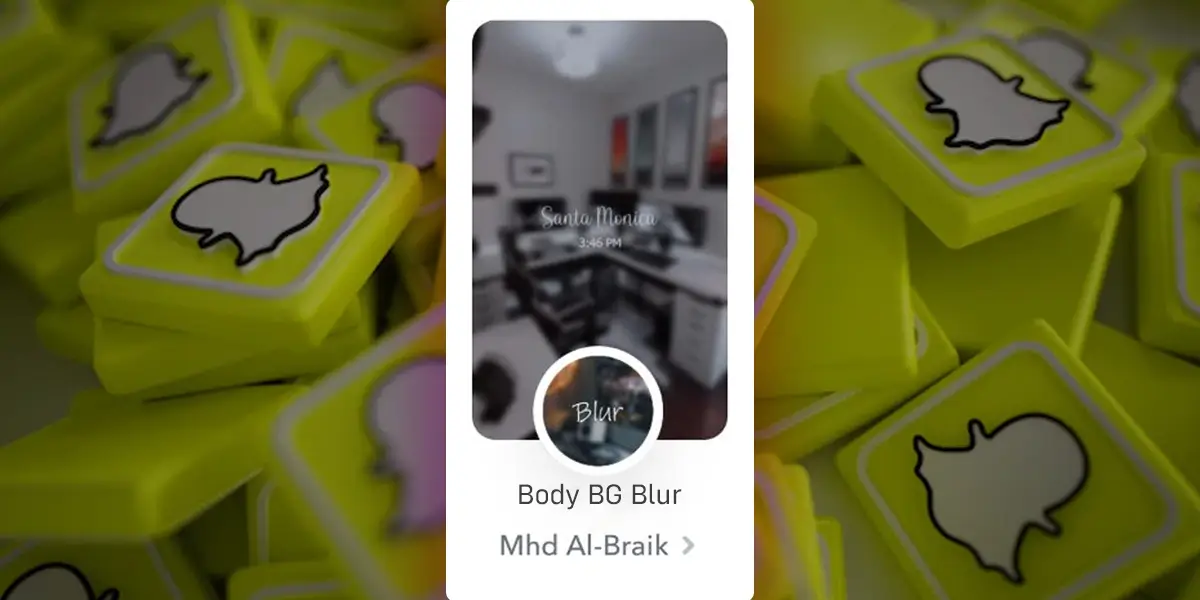 Most of the influencers on social handles regard the blur images as the aesthetic these days.
This filter helps you achieve the same aesthetic image of having blur photos of your body. This filter can also be used if you want to censor something on your photos.
This filter's blurry effect on the body is quite interesting and a new thing you can try on.
14. Skeleton Body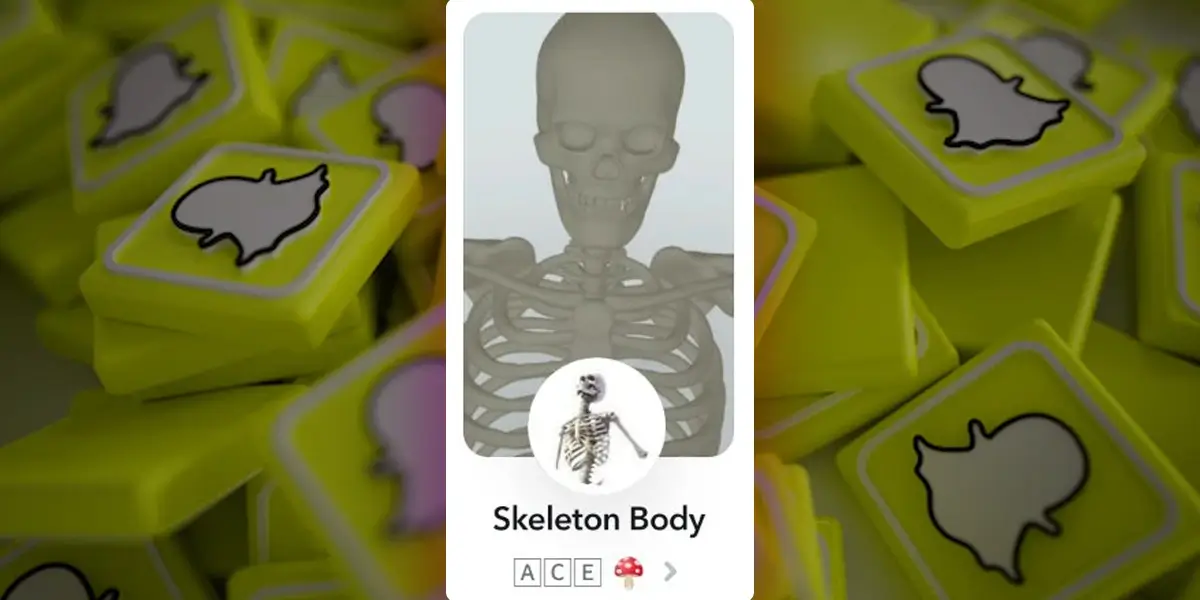 Skeleton is something we have learned in general anatomy in our school science.
We have seen skeletons in book pictures and modular forms but have we ever felt how it would feel to be like a skeleton. This filter has the effect that images our bodies as nothing but skeletons.
This filter also seems quite scary and would be great during Halloween to scare friends.
15. Full Body Fur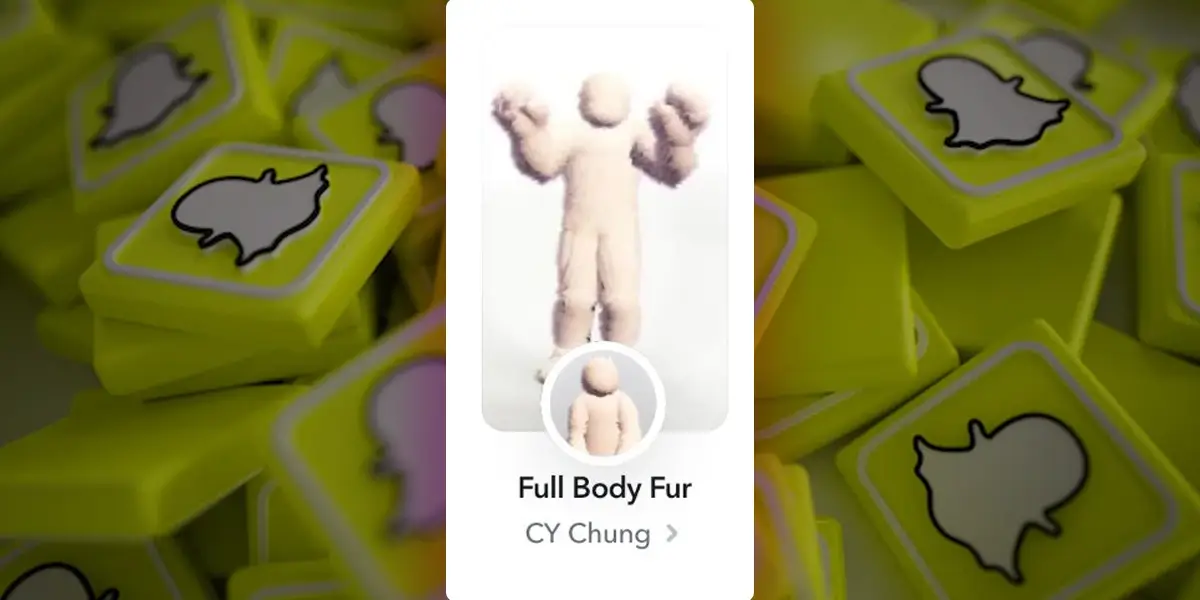 Soft furs are considered a relaxation medicine.
This is also a reason for people getting furry pets.
This filter covers the whole body with white fur making you look like a polar bear. This filter is animated and used for fun purposes.
16. CJ Body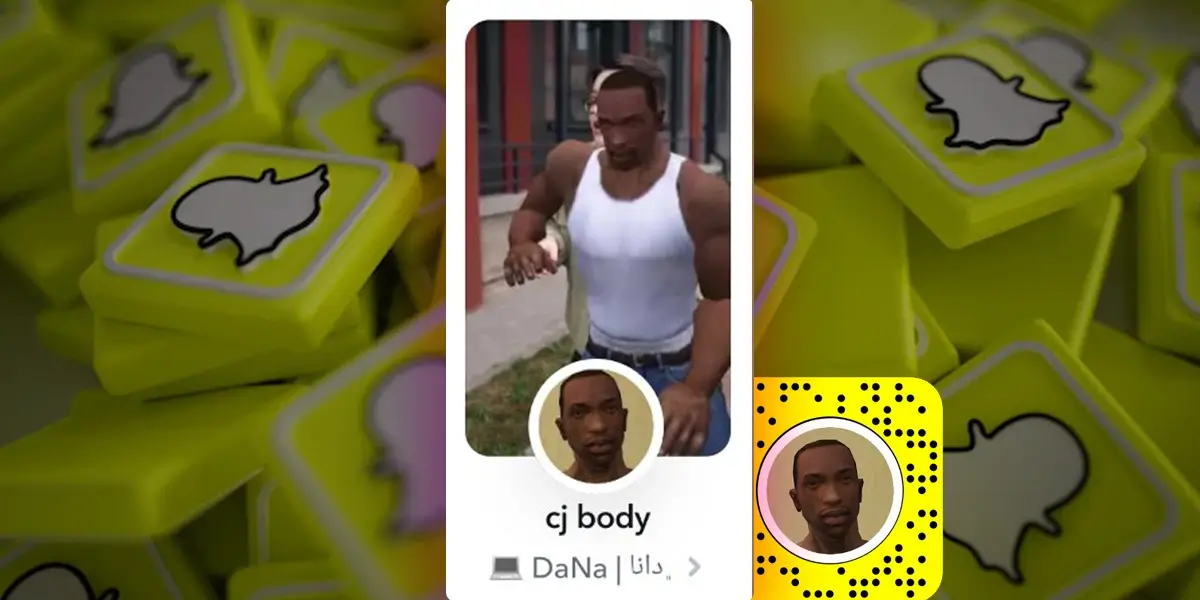 CJ is very famous among the people who play GTA vice city.
This filter gets the exact look of Carl Johnson (CJ) in the game.
This filter is fun to share among your friends with whom you have memories of playing the game.
17. Dog 3D Body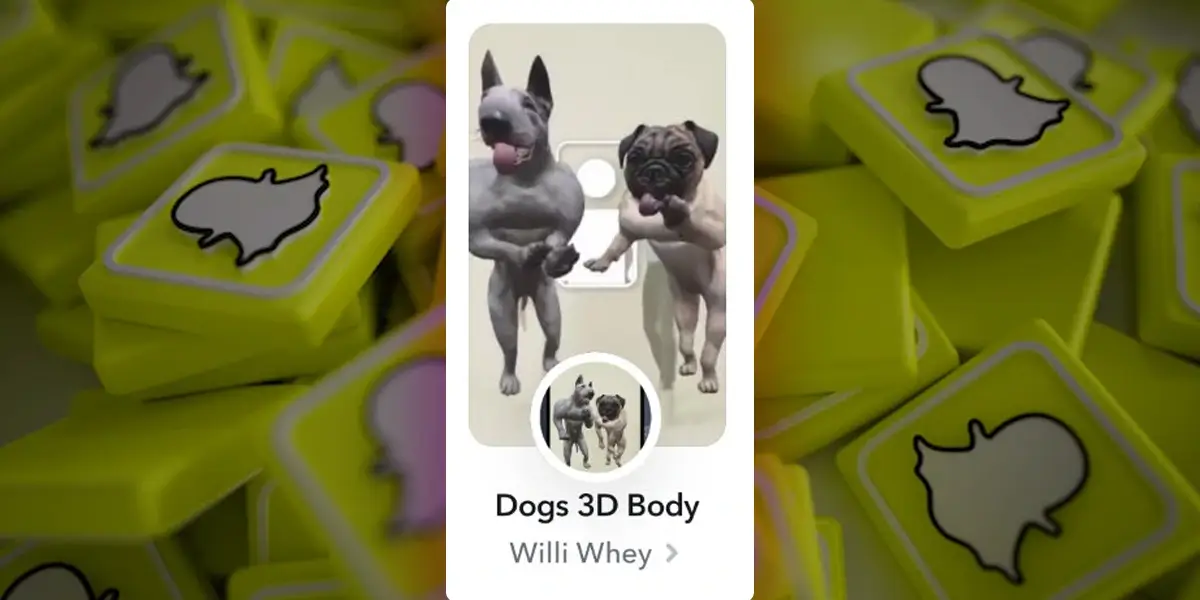 This filter is an animated fun filter as it animates your body figure as the muscled dog.
This filter is more relevant if you are a bodybuilder and a dog lover.
18. Siren Body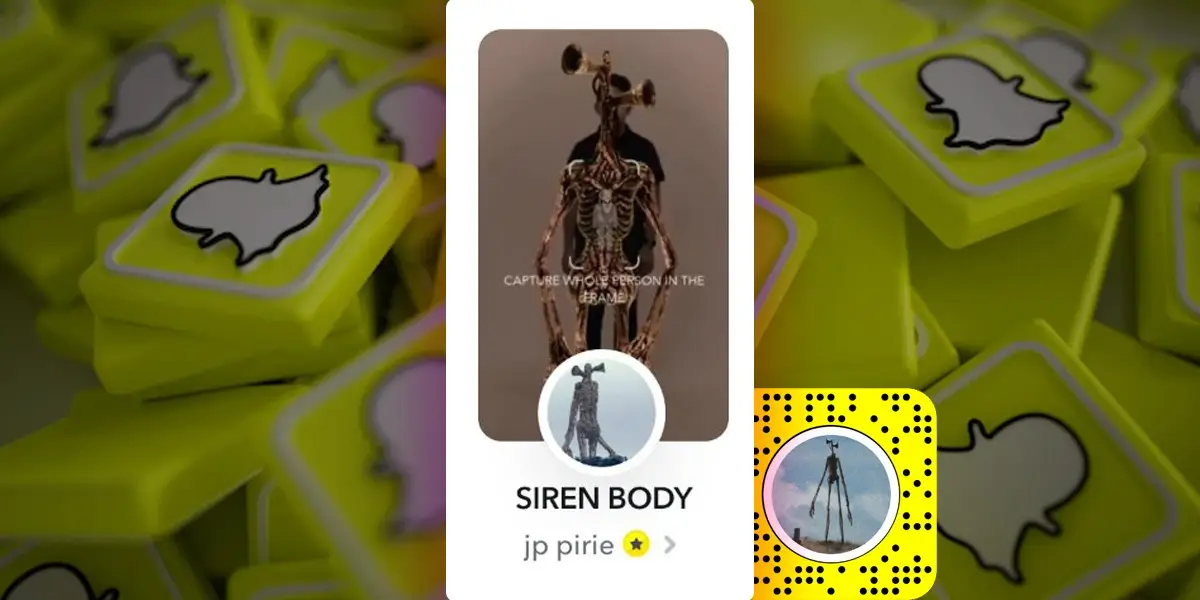 If you have ever, even in your wildest dreams, imagined having a siren on your body like an ambulance or police van?
If yes, this filter imagines your body as a blowing siren, usually looking like a trumpet.
19. Full-Body Color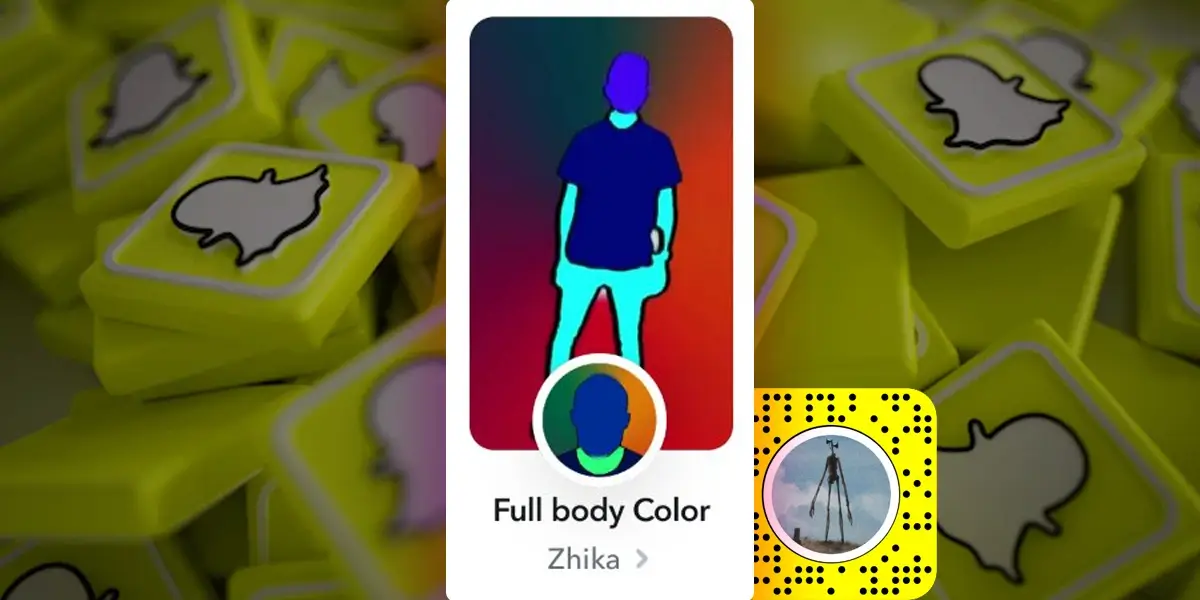 This filter allows you to add colors to the picture of your body.
This filter helps you add the contrast you might have wanted on the snap of your body.
In addition, this filter gives an animated effect to your snap.
20. Scream Body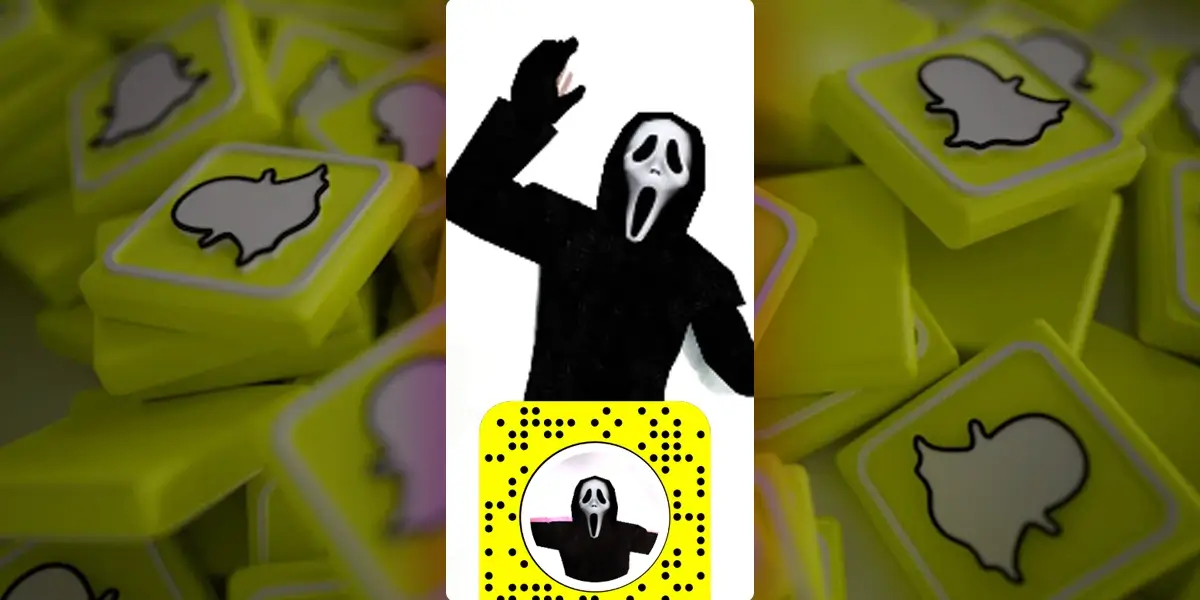 This filter serves a scary effect as it gives a vibe of a scary skeleton when the body is placed in the frame.
It changes our physique to a scary skeleton having black overalls and an elongated skull.
This filter can be considered one of the scariest ones on Snapchat.
---
Frequently Asked Question (FAQs)
Some of the frequently asked questions about this topic are taken from the internet.
Please go through the question and their answers.
---
Does Snapchat Have Body Filters?
Yes, Snapchat has multiple body filters.
20 Best Snapchat Filters For Bodybuilding are listed above in this article.
---
What Is The Most Realistic Snapchat Filter?
There are a few numbers of filters on Snapchat that look realistic.
The most realistic filter on Snapchat is Vogue Noir, Pecan, Mood, Vintage Camera, Simple love, Airy Shadows, Blush, Ciao, Mood, Golden Hour, and HDR.
---
Is There An Abs Filter On Snapchat?
An Abs filter named "Ripped Abs" on Snapchat provides the user with the Abs feature when the body is put into the frame. This filter might motivate you to join a gym and be fit.
---
How Do I Look Good On Snapchat?
There are various filters on Snapchat that would make you look good.
The filters usually are realistic and pre-edited. You need to explore various filters and find out what looks good on you.
---
What Kind Of Selfies Should A Guy Take?
Some of the tips that a guy can take while taking selfies are listed below
Always Take Selfies In Good Lighting
Lighting is the key to any picture you take.
So if you are taking a selfie of yourself, having great lighting will make a big difference.
Always take selfies in good lighting.
Take Selfies With Your Pets
Adding a second subject to your selfies also adds value to your selfie.
Pets can be the best option for that. So, take selfies with your pets.
Include Mirrors On Your Selfie
Mirror selfies or even adding mirrors to the background of your selfies helps attract eyes.
The depth presented by the mirror on the selfie helps enhance the picture more.
Take A Selfie With The Sky
Blue sky as the background of your selfie can be very attractive.
The clear blue sky on the back will present a good feeling for yourself and the people who will watch it.
Try To Take A Selfie With Two Hands
Taking a selfie with two hands will help you manage the weight of your picture on both sides or so the people who will see the selfie will feel.
Single-handed selfies are a bit imbalanced.
Take Selfies Outdoors
As selfies only have the same subject on the front and only the changing background will make every selfie different.
So try taking selfies outdoors rather than indoors where the only background will be the walls and another wall with a different color.
Always Have A Straight Face
Always have a straight face while taking selfies.
It will help hide your double-chin and sloped back of the head.
The best idea to avoid all that is to take selfies with straight faces.
Keep Your Hand On Your Face If You May
Keep hands on your face while taking a selfie.
This will show confidence in you and makes the selfie appealing.
It will be better if you wore a piece of jewelry when keeping your hands on your face.
---
Conclusion
Therefore, the filters on Snapchat are quite different and more appealing than any other.
This has helped reduce the havoc of having too many applications on your phone.
Filters For Bodybuilding are quite famous among people. This is because it has helped overcome body insecurities for many people.
Please comment below if you have more new information on this topic, and don't forget to share it with your friends.