Are you new to TikTok? Trying to understand what the fuss is about? You may have heard that people even make money from TikTok. And you may also have stumbled upon that recharge button on TikTok. So, what is TikTok Recharge Online?
Simply put, the recharge option on TikTok is how you can recharge your TikTok wallet online. That recharge is topped up in the form of coins on your TikTok wallet, which then can be used to gift your favorite creator in TikTok.
This process is an existing way many social media companies monetize their services. Twitch is a popular example of another platform that uses this business format. TikTok also uses a similar way of monetization. Follow this article for more information about TikTok recharge online and how creators/Probably you can make money from it.
What Is TikTok Recharge Online?
TikTok has risen excessively to become one of the most used social media platforms in recent years. This sudden rise resulted in it finding ways to monetize its services. TikTok also adopted the much-used Monetization way of creating coins to gift to creators.
Here, users can buy and recharge coins from TikTok and use those coins to gift them to their best creators. These coins, though can not be gifted directly and had to be converted into different virtual gifts before sending. The gifts received by the creators then can be converted to currency.
TikTok Recharge online is just a way of recharging the wallet of a user on TikTok. This recharge can be done by connecting a valid payment system and buying a stack of coins from TikTok.
What Is TikTok Balance And TikTok Coins?
When you buy the TikTok tokens, it comes in the form of coins and is deposited in the TikTok wallet of the user. The amount in the wallet is then called the 'TikTok Balance'.
There is another way you can earn TikTok coins and increase your TikTok wallet balance. Most popular creators stream live and interact with their audiences. These audiences will then gift the creators with gifts of different forms which they have bought using their TikTok wallet balance.
The entire TikTok recharge online, TikTok wallet, TikTok coins, TikTok gifts, TikTok diamonds ecosystem acts as a mini economy. And since TikTok controls this ecosystem, it benefits from it in different ways.
Is TikTok Balance In USD?
So, You may ask Is the TikTok balance in USD?
Unfortunately, TikTok does not count the wallet balance in USD. Instead, you have to buy TikTok coins using your currency. And only when someone cashes out the gifts, the gifts will be converted into real currency.
This is because of the business model of TikTok. They control the flow of the coins once a user buys them and until anyone cashes them out. Hence, it gives significant leverage to the company in controlling the vast sum of money spent on the coins by users.
The content creators also earn money from the same pool that is created when users spend money on buying the coins.
How To Earn TikTok Coins?
If you want to earn TikTok coins and gifts, you can do so by streaming live on TikTok, and when your viewers gift you. Popular content creators are gifted in large sums by their enormous fanbase. This helps them in earning a significant amount of money from TikTok.
The best way to earn coins is to interact with the audience constantly. TikTok live allows the same. So, if you have a significant following and you want to go live on TikTok, there is a chance that you will earn TikTok coins/gifts there.
The audiences can gift you in various forms. They can even send you physical gifts that TikTok delivers to you. That's why you see some clips of people opening gifts with the TikTok logo. Those are the physical gifts delivered to them by TikTok.
Also Read: How To Recharge TikTok Coins?
How Much Are 500 TikTok Coins On TikTok?
The price of TikTok coins is always changing as the value of different currencies changes over time. There are various ways you can buy TikTok coins. You can buy TikTok coins directly from TikTok or you can buy them from a third-party provider.
In some places where the international financial system is unavailable or countries where international payments are regulated strictly, it can be a hassle to buy TikTok coins directly from TikTok. Here, the third-party providers play a significant role in helping people buy coins or cash out their earnings.
At the time of writing this article, a stack of 100 coins is 1.29 US Dollars. That makes 500 TikTok coins 6.49 US Dollars. As stated, this price fluctuates daily and can be more than or less than this.
How To Recharge In TikTok?
As mentioned above, TikTok lets you buy its coins which then can be used to gift your favorite creators. These coins can be bought in stacks from the TikTok app itself. Although, you will need a valid payment method to pay for the cost.
Other third-party providers help you pay through their system. These providers vary according to the country you are in. One common payment method in all of the world for this recharging process is by paying through debit or credit card.
To recharge in TikTok is a very straightforward step. You can follow the steps below to complete the recharge process.
Step 1: Open TikTok App
Open the TikTok app on your device. Log into your account if you haven't already.
Step 2: Go To Profile Section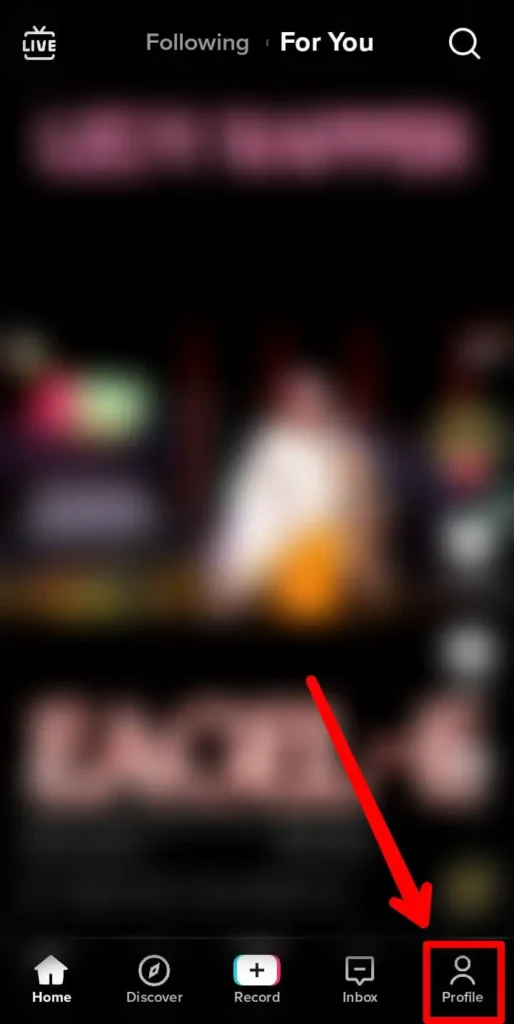 Once the app is logged in, first, click the profile icon on the bottom-right corner and go to the profile section of the app.
Step 3: Click On Hamburger Icon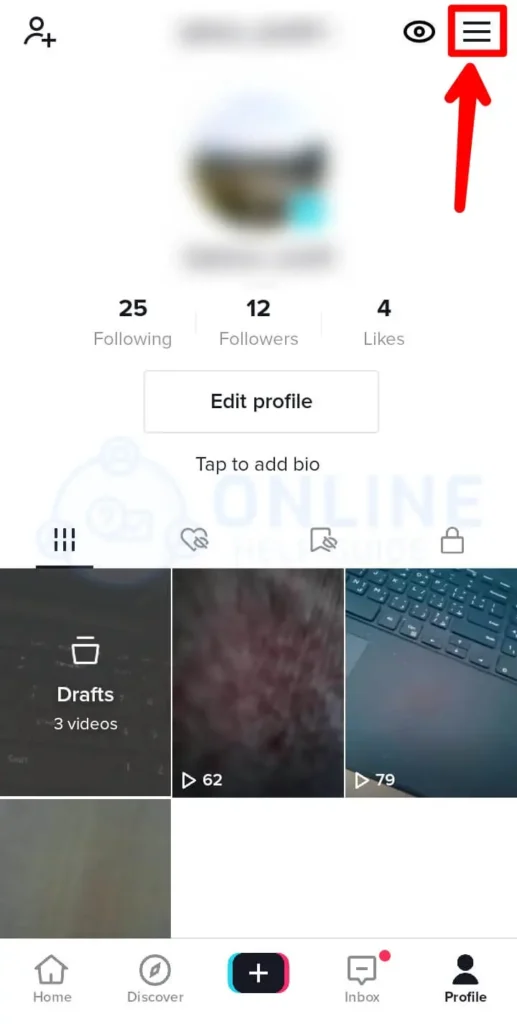 Then, you will see a hamburger icon on the top-right corner of the screen. Tap on the button.
Step 4: Choose Settings And Privacy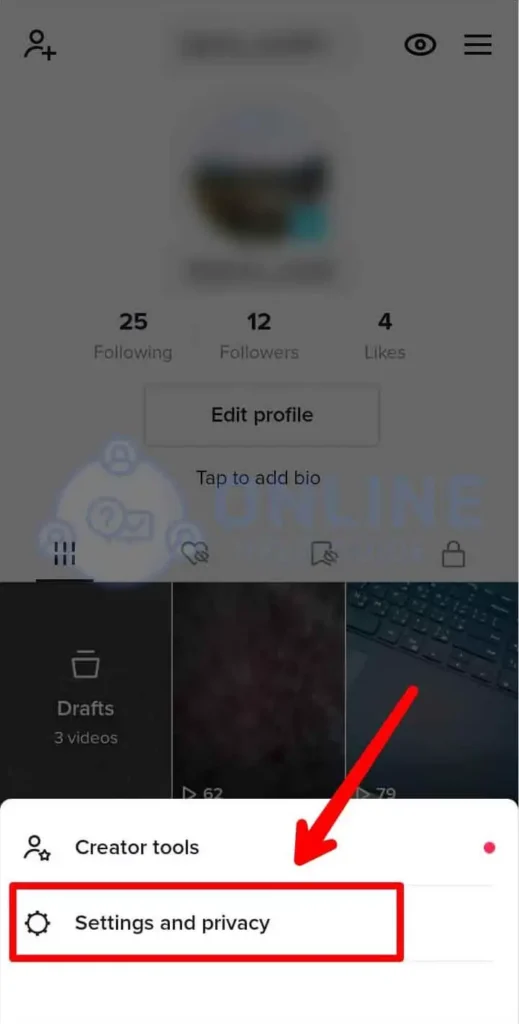 It will now give you some more options to choose from. Choose the Settings and Privacy option.
Step 5: Go To Balance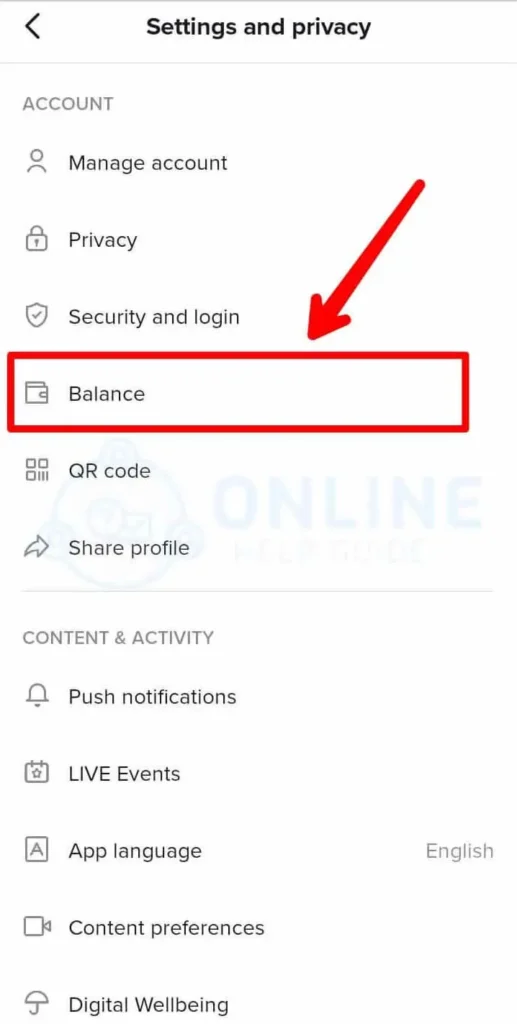 The setting and privacy menu will list all the options to control your account. Among them, click the Balance option and go to the Balance page.
Here, you will see the total balance of your TikTok wallet.
Step 6: Tap On Recharge
Here, you will find the Recharge button. Click the button and go to the next screen.
Step 7: Choose A Plan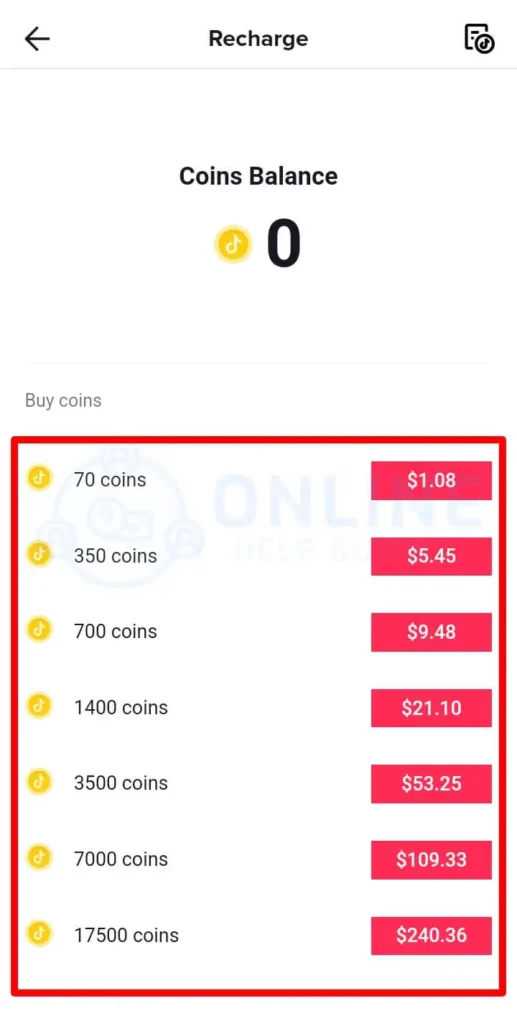 Finally, you will see all the plans on TikTok for buying coins. These are the stack of coins with a certain price. You can choose a plan you like and click on it.
Step 8: Choose A Payment Method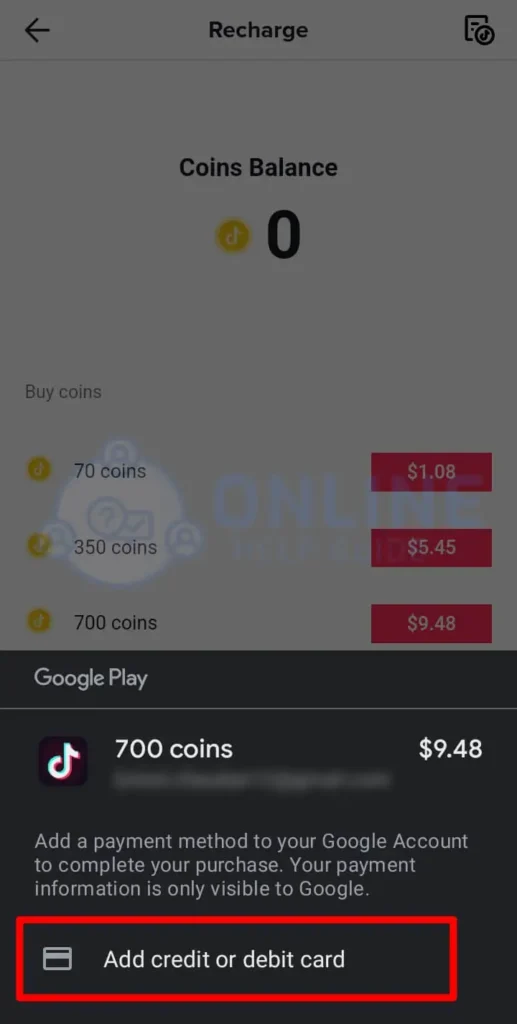 Next, you have to choose which payment method you want to use. Choose the one that you have.
Step 9: Complete The Payment
Next, you have to complete the payment by placing information about the payment method.
Step 10: Confirm The Recharge
Once it says the payment is done, go back to the Balance page and confirm the purchase you made. Check if the wallet balance is increased or not
With the above steps, you will complete the process of recharging in TikTok. This balance now can be used to buy and gift gifts to the content creators on the platform.
Please remember that this buy is non-refundable and we advise you to continue after thinking.
The value of buying gifts using coins is:
Panda – Five Coins
Italian Hands – Five Coins
Love Bang – Twenty Five Coins
Sun Cream – Fifty Coins
Rainbow Puke – One Hundred Coins
Concert – Five Hundred Coins
I'm Very Rich – One Thousand Coins
Drama Queen – Five Thousand Coins
So, when you gift your favorite creator, you need to buy it with your coins. These gifts are then converted to diamonds by the creator and withdrawn to their account.
Do TikTokers Get Paid For Gifts And Coins?
Yes, TikTokers will be paid for gifts and coins after they earn them from their live streaming and video content and convert them to diamonds before withdrawing them in their native currency.
If you are a content creator on TikTok, the gifts that are received from the audiences and viewers will be deposited into your wallet. These gifts and coins and then can be converted to diamonds and withdrawn from the wallet to your bank account.
It is a fairly easy process and is always used by content creators to monetize their gifts and coins. There may be some minimum limit withdrawal depending on the country you are in.
Also Read: How Much Do You Earn From TikTok?
How Much Do You Get From Gifts And Coins On TikTok?
There are various types of gifts on TikTok and the value varies from currency to currency. You need to first convert your gifts and coins into diamonds which then can be withdrawn to your account.
The simple explanation for the conversion is given below:
Diamonds are worth 50% of the coins' value.
TikTok takes a commission of 50%.
So, how much do you get from gifts and coins on TikTok is a varying number and depends on how many gifts do you have in your wallet.
Also Read: How To Earn Money From TikTok?
Frequently Asked Questions (FAQs)
Some frequently asked questions related to the topic are taken from the internet. Please go through the questions and the answers to understand more about TikTok and its gifting process.
How much are $100 roses on TikTok?
A single rose is $1 so there will be 100 roses for $100. But you have to first buy TikTok coins before you buy the rose on TikTok.
How can I send TikTok gifts for free?
Sadly, you cannot send TikTok gifts for free. Although, you can buy coins on TikTok and use these coins to buy and send gifts to your favorite creator on TikTok.
Do you have to pay for TikTok gifts?
Yes, you have to first pay to buy TikTok coins in your wallet. The coins then can be used to send gifts to your favorite creators.
Also Read: How To Get Free Followers On TikTok?
Conclusion
Therefore, TikTok recharge online is a term used for the recharge of the TikTok wallet. In this recharge, you have to buy TikTok coins from TikTok and then use them to send gifts to your favorite creators.
These gifts are then converted to diamonds by the creator before withdrawing out on their account. This is a small ecosystem of TikTok coins and TikTok controls it as a means of monetization for the company.