Forgetting our email password can cause lots of trouble – when we have important works to complete. We usually forgot our password because we haven't used our account for a long time.
Do you get in such a situation where you locked out yourself from your AOL account? You may have type random password to get through into your account, but you cannot think of it properly. At this moment, you feel annoyed and desperate to get back into your account and fuming over yourself why it happened only today? However, there is a way where you can recover your AOL mail password, and once again, you can use your AOL account.
So, today, I will guide you on how to recover your AOL mail password in this article. Once you follow the steps which I have explained down below, then you can minimize your frustration level because I know you are already too frustrated while trying to recover your AOL account. So, you came into the right article where you can solve your problem regarding the AOL mail password.
Also read: How to Import AOL Email to Gmail
How To Recover AOL Mail Password?
Currently, AOL offers a password reset option instead of password recovery – as it is a more secure approach to protect your account. AOL makes it so easier to recover your account with these simple steps. So just follow the procedure steps by steps.
Open your browser and then type AOL.com, which will redirect you to its official website.
Now click on the "log in/join" button at the upper right corner of the homepage, after that, you get into the sign-in page of AOL.

After that, enter your "username" in the text field and click on the Next button for further steps.
Note: If you don't remember your AOL username, then click on "Forgot username" that will redirect you to AOL Sign-in Helper Page. Then enter your email address or phone number to retrieve your username.
Now click on the "forgot password" button down below.
After that, there is a message "Do you have access to this phone?" and previously, if you have registered your phone number while creating your AOL account, then AOL will send you a verification code to verify that the number belongs to you. Now, click on "Yes, text me a verification code" to get a verification code in order to reset your password.
Note: If you don't have access to the phone number, which you used while sign up, then select "I don't have access to this phone." Once you click to select that option, the customer support page opens where you can choose support options.
Now, enter the verification code in the required field, which you have received in your phone, after that click the "verify" button.

Finally, enter the "new password" in the text field, after that again confirm your password and then click the "Continue" button to end the process.

This way you can recover your AOL mail password. Pretty simple right?
Also read: How to Remove or Stop Ads on AOL Mail
How to Change AOL Mail Password?
In this section, you will learn to change the password of AOL mail if you feel insecure or suspect that your account is hacked. We will show you to change the AOL password in both desktop/laptop and as well as in mobile devices. So let's get started with the help of a simple procedure down below.
Tips: Always remember to use a strong password so that your account will be more secure.
Change AOL Mail Password in Web Browser
To change the password of AOL in the web browser or computer, follow the simple steps which are mentioned down below.
Open the browser and use the login credentials to access the AOL mail account.
Now, click on the User profile located on the upper right side of the screen.
After that, click on the Account Security which is located at the left side panel.
Now, click o the Change Password inside the How you sign in section.
Type a New Password in the required field and once again type the same password in Confirm New Password field.
At last, click on the Continue button.
On the next page, AOL will ask you to enter the recovery email or phone number. The recovery option acts as an AOL password recovery if you forget on in the future. Besides, if you don't want to use the recovery option then click on the Looks Good button.
So this way you can easily change the AOL password on your computer or laptop.
Change AOL Mail Password in Mobile Devices
In this section, we will provide the simple steps to change AOL password in iPhone, iPad, iTouch, and even in android devices. So let's take a closer look to change the AOL mail password in IOS and Android devices down below.
Open the AOL app on your devices.
Now, tap on the setting gear icon located at the bottom right corner of the screen.
Under the Support, tap on the Privacy Dashboard option.
Now, tap on the Your Account option inside Your Products section. Here you may need to use your AOL login credential to access the account.

After that, tap on the Edit Account Info option which opens your AOL personal info.
There, tap on 3-horizontal lines from the upper left corner and select on the Account Security option.
Now, tap on the Change password inside the Account security section.

So type a New Password and Confirm New Password of your AOL mail in the required field and tap on the Continue button.

At last, you can either use the recovery email or phone number or Tap on Looks Good button. If you use the recovery option then it will help to retrieve your AOL password if forgot one in the future.
So this is it, you have successfully changed AOL mail password in both iPhone and Android devices.
Additional Tips To Secure Your Login Information
When you are creating an account for the very first time, then try to use the current version of the internet browser. It can save your username and password in the browser database with the help of its auto-fill features as your desire. Whenever you enter your username in order to login to your account, then your password will automatically appear in the field. It will be quite useful for you in case you forgot your password while login into your account.
In this way, you can also save your AOL username and password in your browser.
How Can You Create a Secure Password?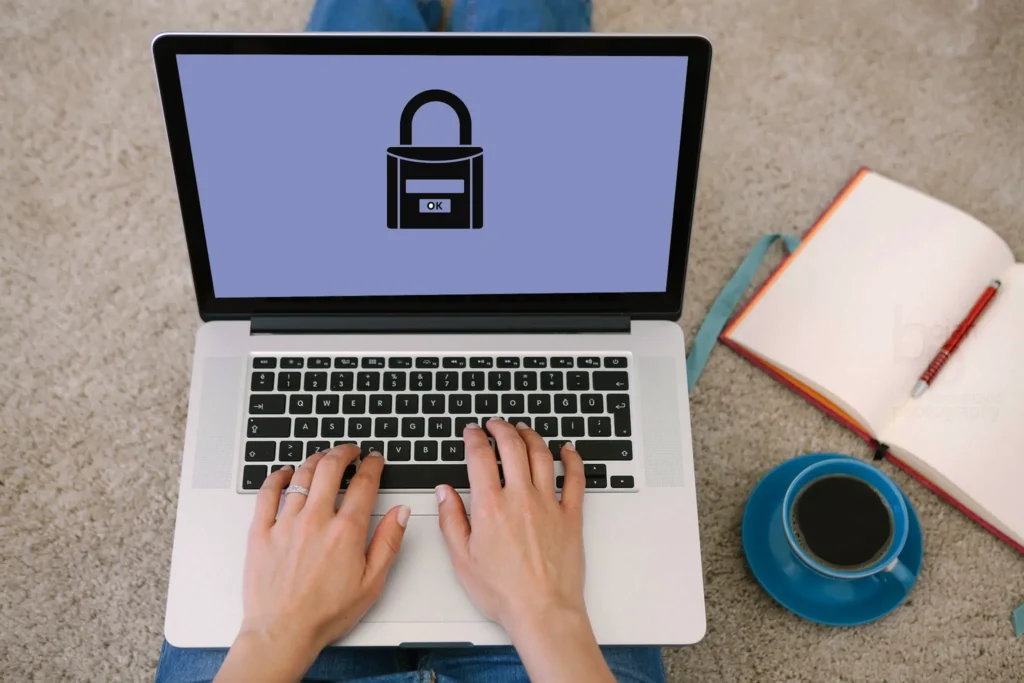 Some people use a common number and alphabets for their account password because it will be easier to remember. But, it is not a secure way to create your password. A common password can lead to easy access for hackers – as they can steal your valuable information from your account. So, we will teach you some tips in order to create a secure and robust password
Always avoid using common passwords such as 1234 or myname – it will be easier to guess.
Try to use a long password for your accounts as it seems more secure.
Always remember to avoid building passwords on your personal details such as addresses, dates of birth, or phone numbers.
Don't use the letters that are next to each other in your keyword.
Use unique passwords for each site.
At last, remember to change your password from time to time.
Just follow these tips while creating your password which is more essential for your account.
Conclusion
Your password is like your private property – forget it, then you will lose all your valuable information. But, no need to worry about it because you have learned the procedure on how to recover it properly in this article.
Besides, if you feel something unusual in your AOL mail then change the password with the help of the above-mentioned steps. That's because you don't want to hack steal your personal information or data from email right? or do?
If you have any queries or find difficulty while recovering your AOL mail password, then feel free to leave a comment in the comment section down below and also visit our site online help guide for more AOL related articles.
Thank you for taking the time to read our article.