This 21st Century is the era of great technological development. Nowadays, you can find everything digitalized and based on the use of technologies such as laptops, mobile phones as well as smartwatches. Smartwatches have become one of the most popular trends of 2022. The smartwatches are multifunctional and have thus been in high demand. If you are also a smartwatch enthusiast like me, this article will provide information about the 15 most affordable luxury smartwatches of 2022.
In this modern-day world, you can use the smartwatch to see notifications of different events, listen to music, answer messages through voices, fitness tracking, etc. Due to these functions, you can see different companies such as Apple, Samsung, and Sony heightening the market for smartwatches.
When the smartwatch was first available, it was an expensive luxury item and something only purchased by influencers. Now, there has been the development of smartwatches, which has become affordable to the common people, without having to spend a huge amount of money.
Let us know more about these affordable luxury smartwatch of 2022 further in this article.
List of Affordable Luxury Smartwatch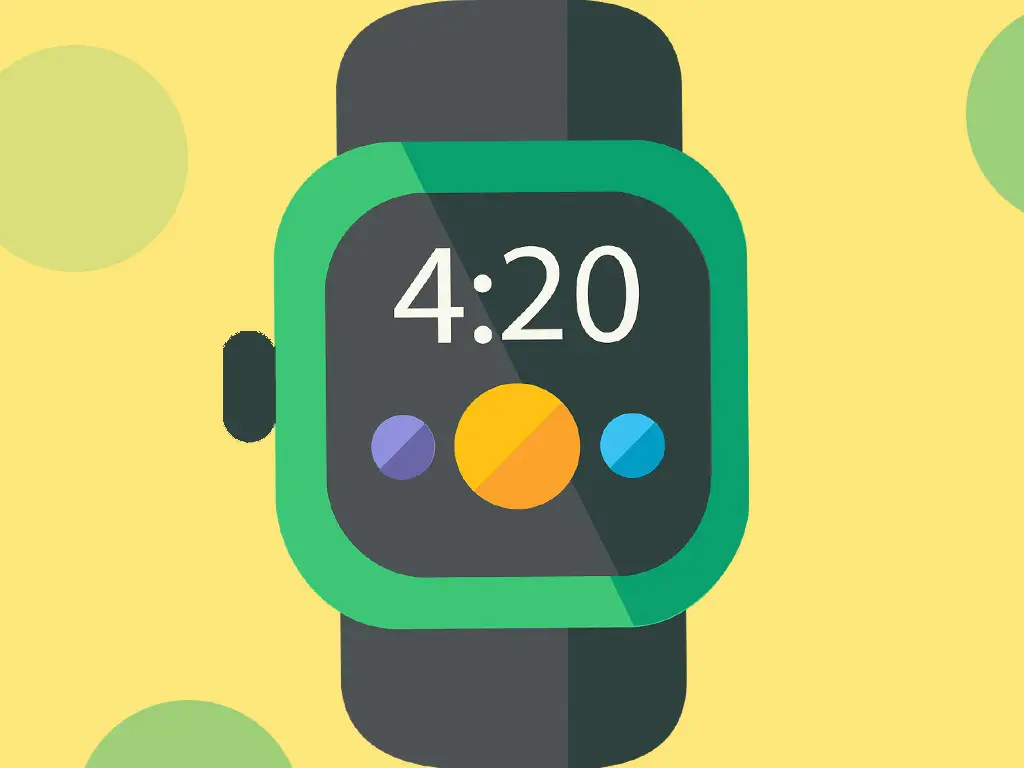 As I have mentioned earlier, the competition regarding the smartwatch is great in the market today. Many companies have developed more features to the already multi-functional smartwatches and have captivated the interests of the public.
Read the article further to know more in detail.
Also read: Top 12 Fitness Tracker Under $200
Apple Watch Series 3
Apple first released its smartwatch in 2015. During that period, the smartwatch was just a luxury item. However, from then onwards, the company started the production of different Apple Watch Series.
One of the affordable smartwatches from Apple is the Apple Watch Series 3. This series is highly functional and does not cost you a lot as well.
You may be able to relate the Apple Watch Series 3 as an economical version of the iOS device. This device embeds features such as GPS Tracking, fitness tracking, an optical heart rate sensor, accelerometer as well as gyro-meter.
In addition, this smartwatch series also has a precise reading than other cheap watches. Another feature that will be a plus point for swimming fans is that this smartwatch has a waterproof system.
The dual-core processor of the Apple Watch Series 3 helps you get fast and accurate readings. Even if it is not as big as other series of Apple Watches, you will get to experience a clear, distinct, and precise display.
To add further, you can also receive and make calls, reply texts and emails, and add reminders to important events as well. The battery life is long-lasting for up to 18 hours.
The price of the Apple Watch Series 3 ranges into two categories. It will cost around $199 for the Series 3 with GPS connectivity and $299 for GPS connectivity plus Cellular Connectivity.
Above all, Apple Watch Series 3 is both an affordable and luxury smartwatch that you can purchase in 2022.
Fitbit Versa 2
The Fitbit Versa 2 is a fitness-tracking device for people who are trying to live a good healthy life.
The unique feature of this smartwatch is that it helps to track things such as heart rate, steps, calories burned, and the number of stairs you have climbed as well. Another cool feature you can find in the Fitbit Versa 2 is tracking your sleep score.
While using the Fitbit smartwatch, you will be able to customize about 15 different workout and exercise programs as well. The GPS tracking of the Versa 2 keeps track of the mileage and real-time positioning.
You will be able to listen to over 300 songs. To make you keep going, the Fitbit's battery life also lasts for around 6 days.
Another fascinating feature is that the Fitbit built in this model is Amazon Alexa. This helps you to control different applications with hands-free voice control.
The waterproof fitness tracking smartwatch will cost around $200.
Fitbit Versa Lite
This is the affordable and less-feature version of Fitbit Versa. The Fitbit Versa Lite is a very good budget smartwatch.
This smartwatch is compatible with Android 5+, iOS 10+. This is not as advance as the Apple Watch series. The lite version consists of only minimal features. For instance, there is only limited notification and no contactless payment technology. Additionally, you also cannot listen to music
However, you can also track down the workouts.
The design for the Fitbit Versa Lite is very small and comfortable. You will not feel any discomfort while using this.
The battery duration can last around 4 days and the price will cost around $125.
If you are looking for a fitness-focused smartwatch, then the Fitbit Versa Lite is a great assistant.
Samsung Galaxy Smart Watch
Are you looking for a high-quality luxury smartwatch with a mid-range price? If yes, then the Samsung Galaxy smartwatch has a lot to offer you.
Whatever you expect from a decent smartwatch, which is affordable as well, you will find it in this. Samsung covered all the luxury core functionalities including the voice activation through a virtual assistant, "Bixby".
If you think you cannot handle the Apple Smartwatch then the Samsung Galaxy smartwatch is the best alternative for you. The Samsung smartwatch has a more natural design than the Apple smartwatch.
Some of the notable features of this smartwatch are:
The compatibility among both iOS and Android devices
You will be able to download the Spotify playlists in the local storage
The ability for the user to control the interface from touchscreen as well as physical bezel
Battery life lasting for at least 3 days
Waterproof system
The Samsung Galaxy smartwatch can be pricey. It may cost around $329.
TicWatch Pro 4G LTE
If you are looking for ways that you can make calls, text, check notifications, download apps, stream music as well as make a purchase through Google Pay and using Google Assistant from a watch then you can choose TicWatch Pro 4G LTE.
This watch is the upgrade from the TicWatch collections. Hence, the tag, "Pro".
The TicWatch Pro has a great battery life lasting for 30 hours. Not just that, the display is a stainless-steel bezel with a silicone strap. The readability of the watch is great even if you are in bright sunlight.
This smartwatch will help you keep track of your health and habits by monitoring heart rates, recording exercises. The watch's military-grade durability helps to protect itself from dust, water, and extreme temperatures.
The price of this watch is $299.
TicWatch E2
If you are looking for an affordable version of TicWatch Pro then you have the option of TicWatch E2.
This is the upgraded version of TicWatch E2 but still has limited features only. This watch does not look very premium while wearing but is still good looking.
The feature that was added in this watch was water resistance and better battery life. The battery life lasts for 2 days. There is also GPS built-in and swim tracking.
However, the major con of this watch that frustrates the users is the lack of NFC. Due to this, you will not be able to use Google Pay.
The price of this smartwatch is $159.
Misfit Command
The specialty of Misfit Command is that it looks like a watch however, it acts like a smartwatch. This smartwatch is suitable for people who love to keep track of their health goals. This does not look like your typical smartwatch and is able to go with stylish wear as well as casual wear.
The features include a discrete sub-dial to track activity goal progress. Additional features include smartphone notification, sleep monitoring, automatic time zone updates, smart alarms as well as movement reminders.
One of the uncommon features, unlike other smartwatches, is that you do not have to charge it. The battery life of the smartwatch is for a year.
The Misfit Command is compatible with Android as well as iPhone. If you are a swimming enthusiast then you can take the watch into the swimming pool as well. The smartwatch also consists of an integrated smart button, which can be programmed to take selfies, access music, and even locate your smartphone automatically.
You can find this watch at a price of $111.
Fossil Q Men's Gen 3 EXplorist Smartwatch
When it comes to choosing a good-looking smartwatch that also includes optimum features, you can explore the Fossil Explorist. This provides the user to an experience style as well as wide characteristics.
The Explorist is built in the Wear OS and covers all the fundamental attributes that you expect from a good budget and luxury smartwatch.
The smartwatch holds the features of activity tracking, notifications for text, calls, email as well. Fossil focuses on build quality and you can use this even when you do not have smartphones. You will be able to store music directly without having your phone.
The battery life can last for around 24 hours and is water-resistant. The Fossil Explorist smartwatch cost around $246.
Skagen Falster
The Skagen Falster is the type of smartwatch that blends style with technology while you wear it. If you want a watch that looks more like a jewelry set then you will definitely like the Skagen Falster range.
Unlike other smartwatches, this has new and different leather or stainless steel options. The smartwatch looks sleek with discreet watch face designs.
You will be fascinated with the features such as calls, texts, email, and calendar. You can also activate the Google Assistant with a button present on the sides.
However, the downside to this watch is, there is no GPS system and heart rate monitor. You will be able to track only basic exercise and workouts.
With a battery life of about 24 hours, the cost of the Skagen Falster will be $295.
Polar M200
If you are looking for the wholesome features of a smartwatch in a good budget price then, look no further than the Polar M200.
This watch is not as premium as other smartwatches. You will also not find notifications similar to other devices. However, this watch can provide an accurate GPS system. The battery life of the smartwatch is also great, lasting for around 6 days.
It also has Bluetooth connectivity. The price of Polar M200 will range from $99 to $113.
All in all, this watch is the perfect watch for a fitness tracker.
Garmin Forerunner 30
The Garmin Forerunner 30 is a smartwatch dedicated to fitness, especially for runners. Hence, if you are interested in jogging or cycling and want to keep track of your fitness cycle, then you will want to purchase Garmin Forerunner 30.
This smartwatch is different from other smartwatches. You will not be able to use a touch screen but allows you to monitor and interact with the watch through an app.
The key feature of this smartwatch is accurate GPS, heart rate monitor. The VO2 Mac monitor helps to record the fitness level over time.
The price of this watch can range from $99 to $244.
Comparing with the above features and price, we can say the Garmin Forerunner 30 is a luxury and affordable smartwatch.
Huawei Watch 2
This is the second version of the smartwatch launched by Huawei. This version has 2 different varieties: Classic and Sports. This version of Huawei's smartwatch is looking luxurious and affordable.
The sports design is much cheaper and has an aesthetic somewhat of a regular sports watch. The classic design is attractive and premium looking. The only difference you will find is the physical difference; the rest of the feature is the same with both the watches.
You will get an on-screen keyboard, which can be used for quick replies. There is a feature of the GPS system, water-resistance, sleep tracking as well as heart rate monitoring. This series of Huawei does a great job working as a fitness tracker.
Additional characteristics include Bluetooth support, along with NFC from which you can use Android pay. You will get storage of 4GB. The battery life will last for 2 days.
The price of this watch will be around $270.
Amazfit GTS
If you want a good fitness smartwatch and it does not have to be aesthetically pleasing, then Amazfit GTS is appropriate for you.
The GTS has a slim metal body with an AMOLED display for a more comfortable viewing experience. This smartwatch can be used to track 12 different sports; cycling, elliptical trainer, swimming, mountaineering, trail running, skiing, and many more.
This smartwatch has an accurate GPS tracking system. You can also track down your sleep and weekly training activities. The price of the Amazfit GTS can be around $149.
So, Amazfit GTS is both an Affordable and luxury looking smartwatch in 2
Amazfit GTR
With a battery life of around 24 days, Amazfit GTR has a much-rounded appearance. Furthermore, this smartwatch has a more sleek classic design with a touch of modern technical features.
Just like GTS, GTR also has an AMOLED display. The characteristics of GTR are smart sports tracking. The additional feature that comes with GTR is the innovative bio-tracker ppg sensor. This helps to monitor the heart rate.
You can get a live smart notification with custom vibrations for different apps like email, text, Facebook, etc. This smartwatch can cost $179.
Amazfit Bip
The Amazfit Bip is considered, as the 2022s most affordable but not imaginative luxury smartwatch. However, this watch is worth buying.
The attractive feature of this watch is the stylish watch. It looks like an Apple Watch but in an affordable version. However, this has much less features than Apple Watch.
The Amazfit has a 45-day battery life. Other characteristics include water resistance, lightweight, PPG heart rate sensor, sleep tracking, activity as well as sports tracking, and reflective color display.
You can also use vibration for different functions such as alarm clock, pedometer, heart rate, and sleep management. The price of Amazfit Bip is only $54.99
Closing Remarks
From the article above, you may have the gist of what you look for in smartwatches. One thing that these smartwatches have in common regardless of the smartwatch being high-end or not, is the assurance of compatibility, battery life as well as software.
In this article, I have mentioned the smartwatches that fall under the price range below $400. There are other smartwatches, which are luxurious and expensive if you are willing to purchase them. However, here only the 15 most affordable luxury smartwatch for 2022 are mentioned.
Have some queries? Let us know in the comment section down below.