Instagram is a very popular photo and video sharing app in social media nowadays. As technology has become a vital tool for all, Instagram stories help people reach out in the best possible way. However, to make an Instagram story visually good, it should be in its best resolution, so here are the best resolutions for an Instagram story.
The best resolution for an Instagram photo story would be in 1080px wide and 1920px tall in landscape and 1920px wide and 1080px tall for a portrait story. Otherwise, it will be reformatted to fit in this dimension. The right dimension is also called the 9:16 aspect ratio. In addition, you need to consider the file formats, safe zone, and use editing tools before posting an Instagram story.

Instagram Story Dimensions and Quality
Instagram Story is a feature of Instagram that allows the user to post photos, videos, or create a post once at a time. Moreover, Instagram allows you to post multiple stories simultaneously, and they disappear after 24 hours.
The Instagram story should have a dimension of 1080px and 1920px to become the aspect ratio of 9:16. But the minimum width should be 500 px at least, and the maximum video length should be 15 seconds only.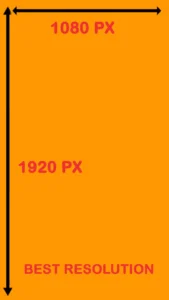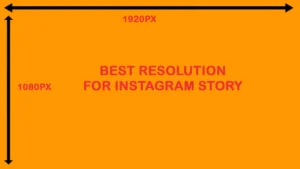 Instagram Story File Format
The best file formats that we can use for Instagram stories are .jpg and .png for photos and .mp4, .mov or .gif for videos. So, if you upload other than the best resolution size, your photos or videos will be either cropped or zoomed in to fit in the screen.
After that, the quality of your photos or videos decreases automatically. So, vertically captured photos or videos are best to post on Instagram stories.
Why Are Instagram Story Dimensions Important?
Instagram story dimensions are really important because it is uploaded with better quality content. This 1080px wide and 1920 tall content is ideal for all mobile devices as the content is displayed correctly with the best resolution.
When you use the best Instagram story dimensions, it will help you in different aspects as follows:
Make your brand look more professional on Instagram.
Helps your Instagram content look high-quality.
Avoids pixilation on your content.
And if you do not stick to the correct dimension, your content might be cut off automatically. That is why Instagram story dimensions are important.
Safe Zone Area for Best Instagram Story
While posting the best resolution Instagram story, you need to mind safe zones. For example, when you post a picture of a café and want to add a sticker on it, there is a profile icon and name of the account in the top left-hand corner. So, make sure it does not hide the content of your story.
Similarly, there is a close button of a story on the top right-hand corner of the screen. And a user will have an option to respond to the message if that particular account has 10K followers on the bottom line of the story. Also, there will be a link to that story that shows the 'Swipe Up' button.
So, it will all affect the content of your story if you do not keep in mind the safe zone in the Instagram story.
What Is A Safe Zone In Instagram Story?
While posting an Instagram photo or video story, Instagram recommends you to leave 250px at the top and bottom free from texts, logos, and other elements. It is because it may hide some information about your story from them.
So, the remaining 1080 pixels width and 1420 px height are considered a safe zone on Instagram stories. Instagram will also guide you with the grid to place your elements on the center part of the screen.
How To Shoot Instagram Story For Best Resolution?
Instagram Story can be captured using various devices, but using your phone would be best. The dimensions would be exactly 1080px wide and 1920px tall in portrait, and you don't have to edit the content.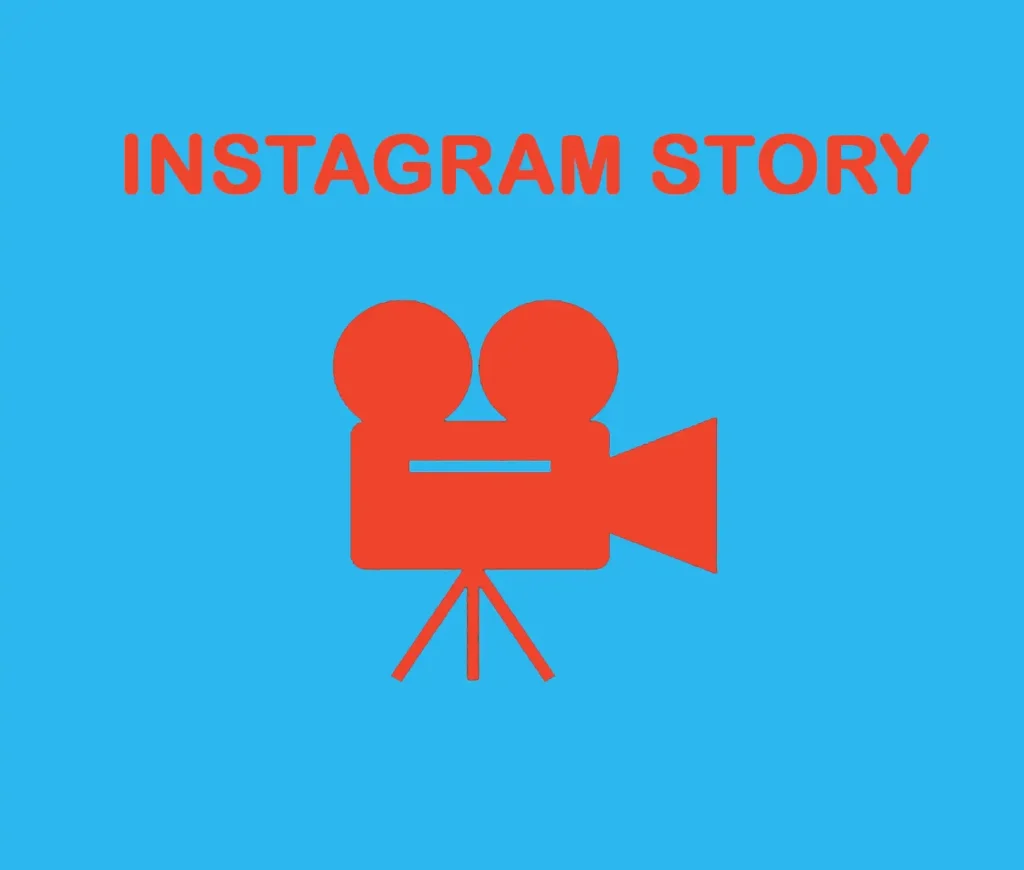 If you use the camera or other setup to capture the content, you might need to edit the content. And this will require different tools to fit in the best dimension. Also, there will be a lot of work for you, and it becomes time-consuming. So, it is better to use a phone rather than any other device to shoot an Instagram story for the best resolution.
Tips To Post Best Resolution Instagram Story
You can shoot with the front camera on your mobile for personal Instagram stories. However, you need to shoot professionally for business accounts to cover all the information. So, these are the tips to post the best resolution Instagram story.
Make Sure That Your Content Is High Quality
While uploading a story, Instagram compresses the content, and the quality decreases by little. So, it becomes worse when you upload low-quality content. Therefore, you have to ensure that your content is at least 72 PPI resolution before uploading it on Instagram.
Upload In Right Size, Shape, And Aspect Ratio
When you upload vertical content from your mobile device, you don't have to think about the dimensions. It is because Instagram will automatically format them in the right order.
But if you are uploading horizontal content, then Instagram will cut off certain parts or zoom to fit in the dimension. It will decrease the quality of the content, so you have to stick to the 9:16 ratio.
Use Editing Tools
Different editing tools like Canva, Lumen5, Adobe Photoshop, Adobe Premiere Pro, etc., can help you edit photos and videos before posting an Instagram story. It will control the quality of your content and make it in the right dimension.
Canva
It is an online tool with already designed templates for all social media platforms. So, it is perfect for creating images for your Instagram stories with the right dimensions.
Lumen5
It allows you to produce videos for Instagram stories. When you start creating a video on Lumen5, you can choose the correct dimensions for the platform.
Adobe Photoshop
Similarly, Adobe Photoshop is a photo editing tool that can be used offline to edit photos. So, if you are a pro on editing, you can use this tool to create an image for Instagram stories.
Adobe Premiere Pro
In the same way, Adobe Premiere Pro is the video editing tool to be used offline for making videos. For example, you can use this tool to create videos for Instagram stories.
Upload Vertical Content
Even if you could shoot vertically or horizontally from your device, it is recommended to shoot vertically for the Instagram stories. Because Instagram stories play vertically, it becomes hard for the viewers to watch horizontal stories.
Limit The File size
You cannot post more than 30 MB photos and 4GB of video in an Instagram story. You must compress the size before posting it. 4GB is good enough for 15 seconds of video.
Why Do Your Instagram Stories Appear Blurry?
You need to check the quality of your image or video that you uploaded on Instagram. If the file size is at least 72 PPI, or the file size is too small, or PPI is too low, then Instagram's compression process makes it worse. Next is the dimension; make it 1080 width and 1920 height for the best quality. If you stick to these dimensions, your photo or video quality will appear appropriate on all devices.
How To Fix Instagram Story Appear Blurry Issues?
Besides the resolution of an Instagram, other things might also affect it to appear blurry. So, you can fix the issues by applying different things.
Check Internet Connection
When your Internet is not stable, your Instagram story might get blurry as it will not be fully loaded. Also, uploading an Instagram story on a bad internet connection will reduce the video quality. So, connect your device to the stable wifi connection or switch to mobile data before uploading an Instagram story.
Try Different Photos Or Videos
Sometimes, there might be problems with the content that is backed up on your device. For example, it may be corrupted or other issues. So, try uploading other content from your device to Instagram story.
Reset Network Settings
Network settings might be changed on your device, so resetting network settings to default might resolve this issue. You can find 'Network Settings' on your device's 'Settings' menu.
Adjust Camera Settings
When your device cannot capture high-quality content, you can adjust your device's camera settings. When you open the camera on your device, there will be a 'Settings' option where you can change the photo and video size. It will help improve your photo and video quality.
Update The App
When your Instagram App is outdated, your Instagram story might look bad. So, you can update your Instagram app to make it better.
Adjust Instagram Settings
When you use Instagram with mobile data, it costs you a lot. So, there is a setting on Instagram to lower your data usage. But, it will reduce your Instagram feed quality. So, you can adjust it from the "Settings" of the Instagram app.
How To Create Your Own Instagram Story?
You can create an Instagram Story in various options and share your stories with your friends for 24 hours. When you slide the 'Home' screen to the right side, you see the 'Create' option. After tapping the create option, there are various options to create a story on Instagram, which are as follows.
Text Option
The first option is to create a story by typing your desired text and posting it in the story.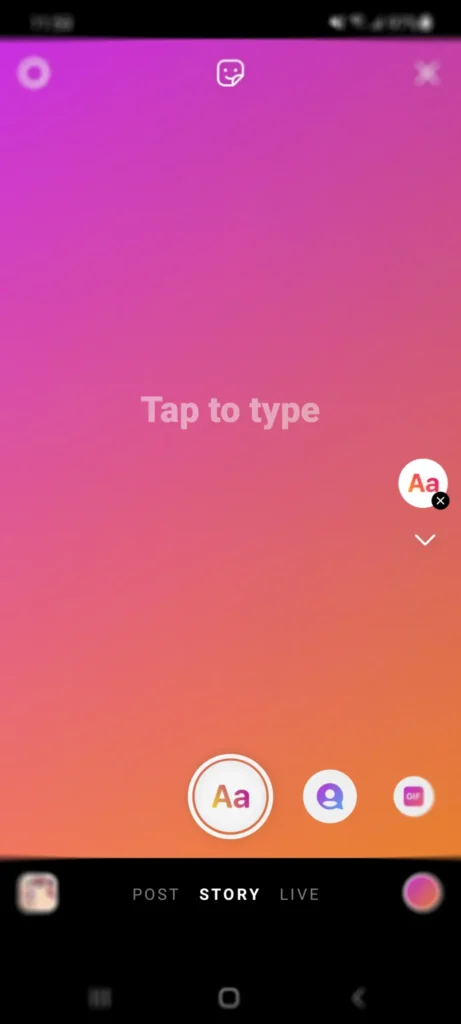 Shout-outs Option
The second option is Shout-outs, where you can wish Happy Birthday to someone by tagging your friend's name.
GIF Option
The third option is GIF, where you can search for required GIFs by typing the keywords.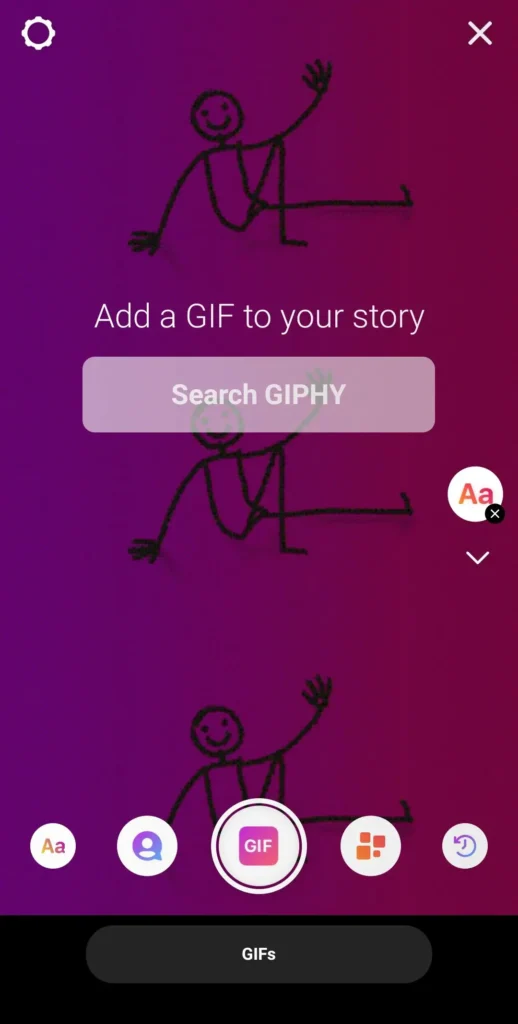 Template Option
The fourth option is Templates, where there are already a few templates like Pizza Toppings Ranked, Quote of the Day, Top Three Accounts To Follow, Quick Draw Challenge.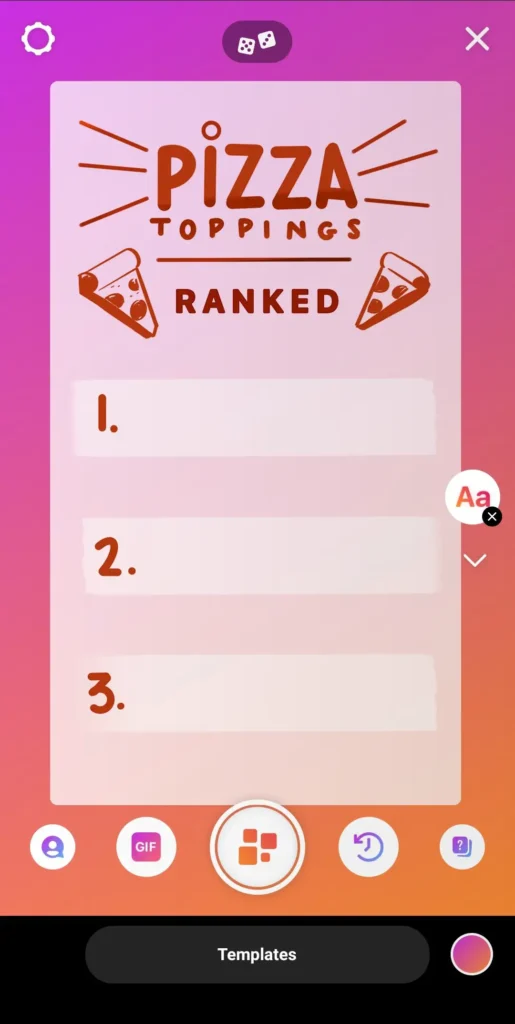 On This Day Option
The fifth option is 'On this day' where you can find your two years ago picture.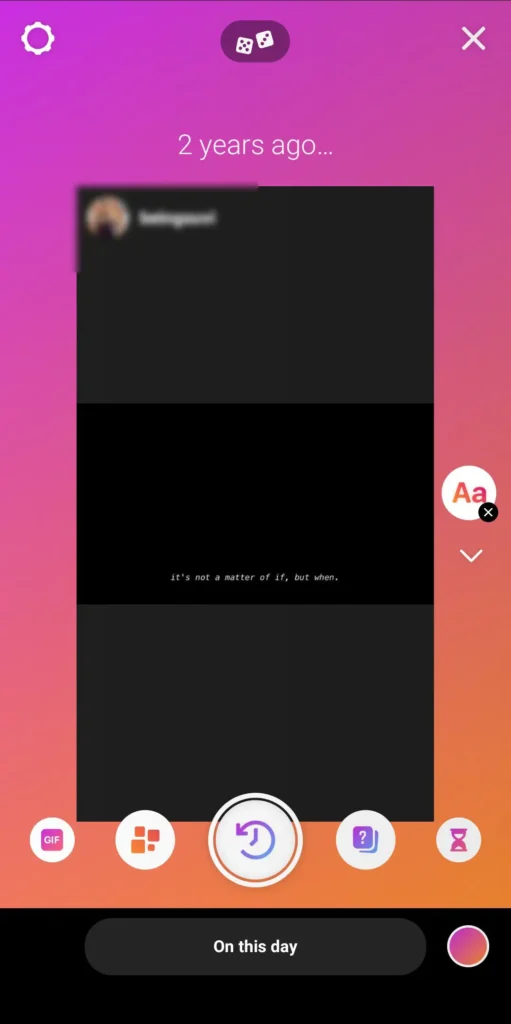 Questionnaire Option
The seventh option is 'Questions,' where others can ask you a question.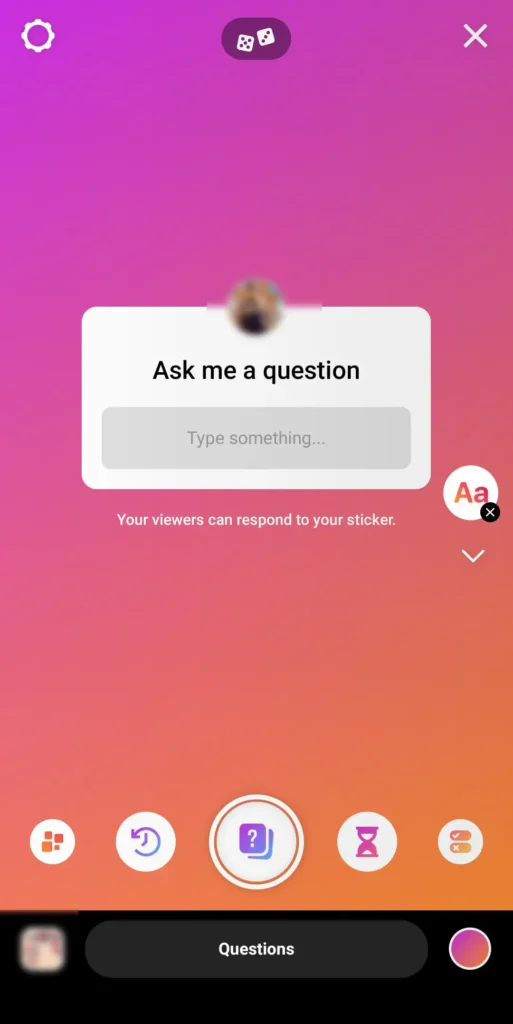 Countdown Option
The eighth option is a 'Countdown' where you can mention it with a Finishing Time.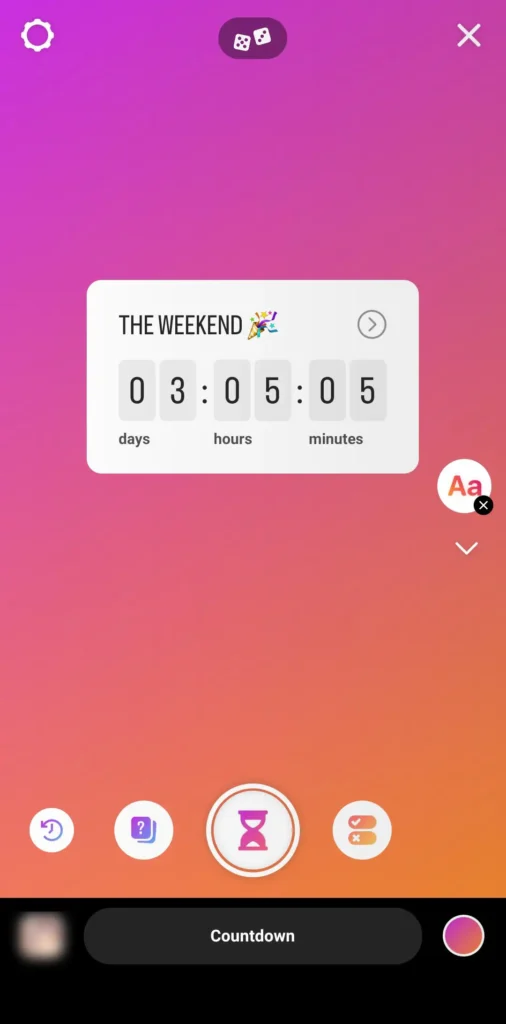 Quiz Option
Lastly, there is a 'Quiz' option where you can add various answer options.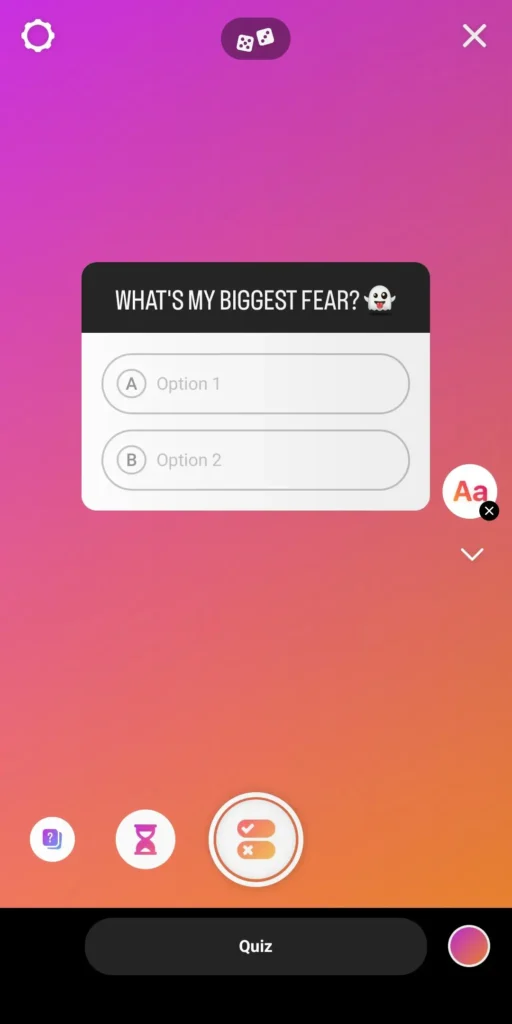 Then you can share your own Instagram story with your friends by tapping on the 'Done' at the top and 'Send To' options.
Frequently Asked Questions
There may be some queries regarding the Instagram stories, so some frequently asked questions are explained below.
What are IG stories?
An Instagram story that is more than 15 seconds of video is an IG story. But this feature is available only if your account has more than 10K followers. So, this is for business promotion or if you are a public figure.
What is a hashtag and mentions in an Instagram Story?
A hashtag is a metadata tag with a hash symbol '#' in the preface. It is used in most social media to cross-reference the content all over. So, it makes it easier for the user to find the related content. We can use as many hashtags as we want on Instagram stories, but it does not look good if it becomes more. You can also look into using hashtags when you upload multiple photos as a post on Instagram.
Likewise, you can also mention any user on your Instagram story by typing '@' followed by the username. But mentioning an irrelevant username is not a good practice.
Conclusion
Thus, an Instagram story with the best resolution makes a story look beautiful. Furthermore, the various editing tools add more value to an Instagram story. So, people use best-resolution Instagram stories for business promotion, advertising, and marketing purposes.