Lots of things are changed in the last few couple of decades. We are introducing ourselves in the modern era of technology. It brings lots of positive as well as negative effects on people's life. When it comes to people's privacy these days, the threats are on the rise. That's because the cyber threat is increasing in a rapid way. Many people are hesitating to share their personal photos on social media platforms. So if you also don't want to introduce your real picture because you are insecure about displaying your face online or you just don't want to stalks by people, then Avatar Photo is the best option to choose in today's insecure online world.
Avatar is the character that represents the non-visual image, which is used to symbolize a person in the world of the internet. Basically, it's a cartoon character that represents you just like your real-life photos. They are fun and simple to make or create which you can use it in your any social media sites or other website. Likewise, you can customize your avatar according to your need and desire, which suits you the best. In addition, you can also use the avatar photo in the gaming world.
There are lots of avatar maker websites that you can find on the internet. Some of them even charge fees and pretty hard to use. But in this article, we will provide you the 12 best free Avatar maker websites, which is simple to use and worth it.
Okay, now let's get started.
Why Use Online Avatar Maker?
You might be thinking about why to make an avatar online, right? Well, there are lots of reasons to use an online Avatar maker. So let's take a closer look at the following useful points down below.
First, the online avatar maker is easy and the fastest way to create any avatar you like.
You don't have to download any application or software in order to make an avatar.
It helps you to protect against an unknown person or anonymous. Who knows the hacker might steal your original photo from social media and uses it on criminal cases
You can make a personal avatar of yourself on social media or visit the site if you don't want to show your real identity.
If you create an avatar online, then they can last for a longer period of time. You don't have to create or frequently update the avatar consider to the real photo.
Avatar won't get outdated, so the first time work can do the job.
Also read: 8 Smart Techniques to Build Good Credit
12 Best Free Avatar Maker Websites | Avatar Creator Online
Today we are going to see some of the best websites to create your own free avatar online. These listed websites are simple and easy to use, where you can create different avatars within a short period of time.
So, let's move to the free avatar maker website one by one.
Cartoonify
Our first free avatar maker is Cartoonify that lets people create a unique avatar with the help of its website. The interface of this online website is simple and easy to use so that it will be easier to create a realistic version of yourself in a short period of time.
What good thing about Cartoonify is that the customization process is very fast. Cartoonify has over 300 graphical features. So, select the items which help you to make the best version of the avatar. Besides, this online website is free of ads, so it won't disturb you while creating an avatar.
When you first visit the site, then it will ask you to choose the gender. After that, it takes you directly to the customization page so that you can convert your picture into a cool cartoon character. When you finish creating your avatar, then it provides a 600x600px dimension to download your avatar. That's quite a standard version of PNG and even Vector format.
Visit the Cartoonify: https://www.cartoonify.de/
Avachara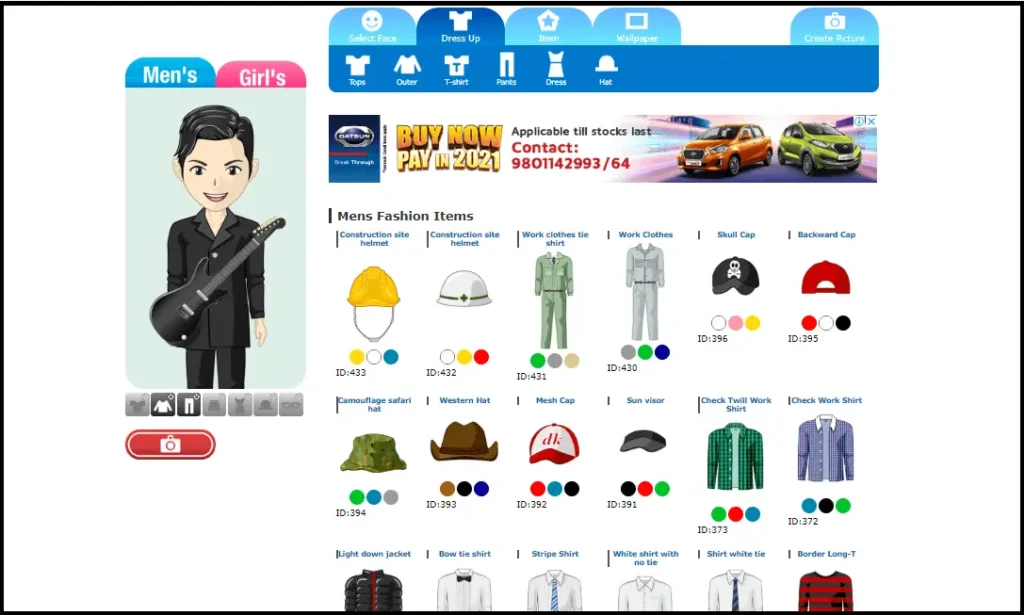 Avatar is a cool looking cartoon character that is fun to create and use in the different social networking sites. So with the help of Avachara, you can create the best cartoon character with just a simple interface. This online avatar site offers various customization features than the other Avatar maker website out there.
You can choose different types of clothes such as tops, outer, t-shirt, pants and even hats for your head. The design of the clothes is unique because you have lots of options to choose. You can make your avatar a businessman, casual person, or a person who is going to hit the party. Likewise, you can even hold a baseball, basketball, sword, guitar, and more to the avatar to look like a cool character.
Besides, the interface also lets you undo or remove every item if you want to modify your character. So click on the cross button below the avatar, and it will remove the items from your avatar.
So as we can say, Avachara is the best avatar maker online website, which is worth using to create a perfect version of yourself, and it's free to use. Visit the down below the link to create your own cool looking avatar.
Visit the Avachara: https://avachara.com/avatar/
Avatar Maker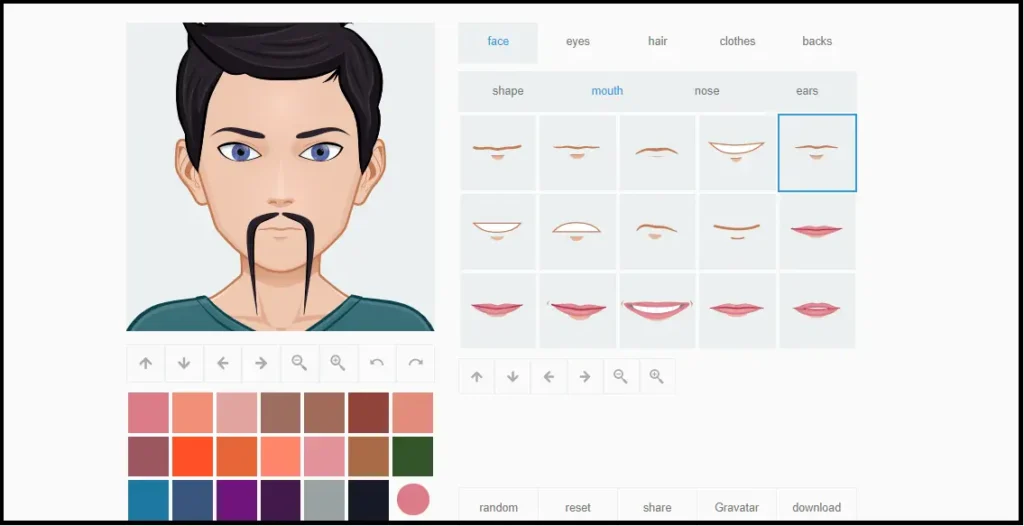 Avatar Maker is another free online website where you can create your own amazing avatar. This website interface is fast, simple, easy, and reliable for people who want to make the avatar character in no time.
Like other avatar maker websites, you can use different faces, eyes, hair, clothes, backs, mouth, noses, and ears to customize your avatar. So basically, Avatar Maker provides good features for people to make a cartoon version character.
After creating the avatar, the site gives you 3 different choices or formats to download your avatar (SVG format, PNG, and vector). Likewise, you can also upload your created avatar to Gravatar if you have an account on it.
Visit the Avatar Maker: https://avatarmaker.com/
Face Your Manga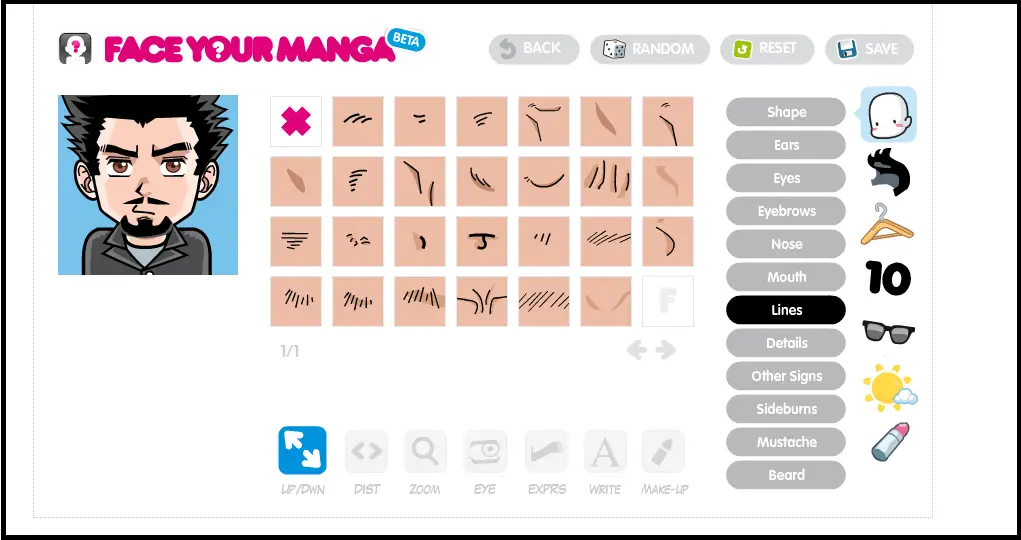 Face Your Manga is another best free avatar maker site to create the best version of yourself. That's because the site offers lots of detail customization features compared to the others, which are perfect to create almost a mirror version of you but in cartoons. What best about the Face Your Manga is it even has features that let you add birthmark, third-eye, scars, moles, tattoos, and more.
Likewise, if you want your avatar to look cooler then you can write words in different fonts in your avatar. The site offers the widest range of faces and shapes to customize your character.
To use Face Your Manga first, you have to create an account on its website. But, if you don't have time for that, then you can also connect it to your Facebook account, which acts as login. After the login, start creating your own personal anime/manga/ cartoon character.
So as we can say, Face Your Manga is one of the best options to choose for the avatar maker.
Visit the Face Your Manga: https://www.faceyourmanga.com/
Character Creator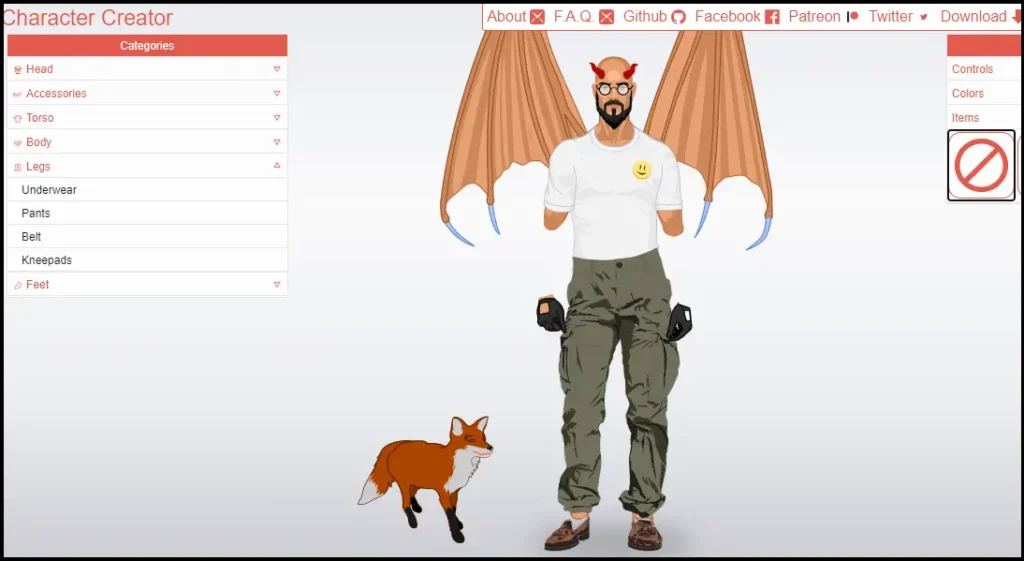 If you are tired of the small version or half-body avatar, then it's time to choose the Character creator website. This site lets you create a full-body, almost realistic avatar for free. The interface of the site is simple and easy to use, so it won't disturb you while making an avatar character.
The customization features of this website are awesome; that's because it almost has all features which you can find in real life. You can use different clothes, various accessories and more, which is just perfect for the avatar. Besides, it also lets to have different pets such as cat, dog, mouse, chicken, fox, parrot, eagle, and more. Likewise, it also let you have a tattoo in your body to add a more glancing look in your avatar.
Another good thing about Character Creator is the zoom features – you can zoom in and zoom out your character so that you can make a perfect, detail-looking avatar.
Visit the Character Creator: https://charactercreator.org/#
Charat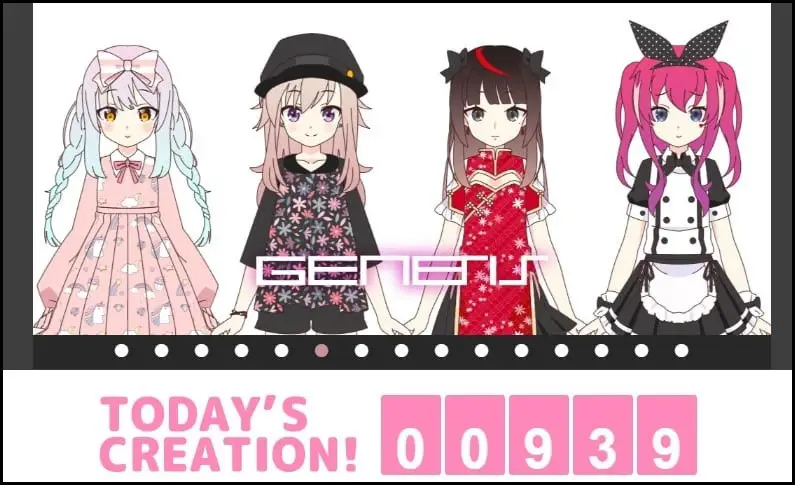 Our another best free avatar maker website is Charat. It is also the best online avatar maker, which lets you create a high-quality visual character. The website is basically from Japan, so your avatar will look cute and beautiful. If you are a fan of anime series or then you will definitely love this website.
The user interface is very simple and easy to use. You can already find the pre-made character in the Charat, but it will let you customize the avatar if you want extra beauty. Besides, the site also lets you share your avatar directly to your any social media site – so that you won't have to download the avatar.
Visit the Charat: https://charat.me/en/
Marvel Superhero Avatar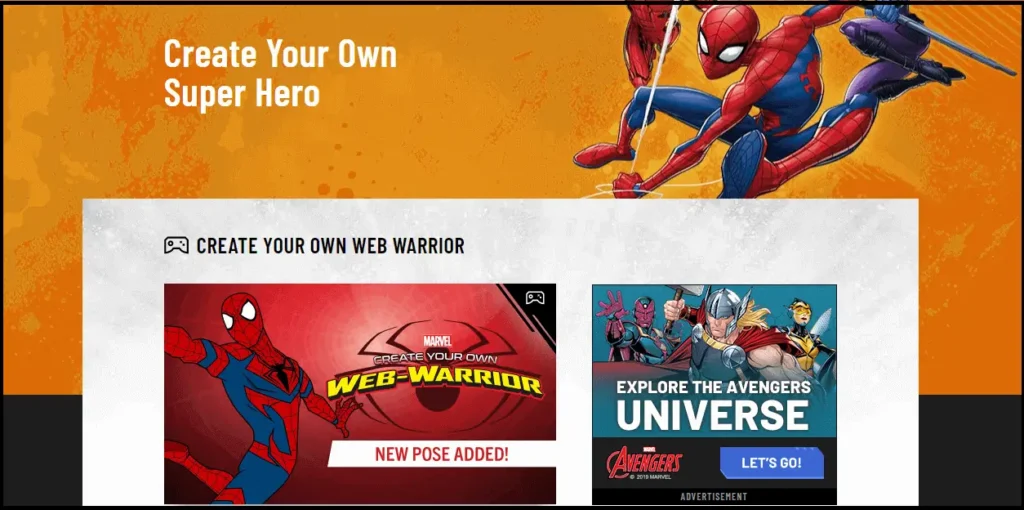 For all those Marvel fans, here's good news for you. Now you can create an avatar of your favorite superhero on the Marvel Superhero Avatar website. The interface of this site is simple and easy to use, which lets you create your own superhero.
If you are paying any online Marvel game or have your won Marvel-based social site, then take your avatar and stand out from the crowd. Likewise, you can also make a competition with your family member who can make the best and cool looking Marvel avatar.
The best part of this site is that it let you use different special moves and poses of your Marvel character. Likewise, you can also print the Marvel avatar poster with the customize background in an A4 size page. So that you can label and decorate your room wall in your customized Marvel avatar.
Visit the Marvel Superhero Avatar: https://www.marvelhq.com/create-your-own-super-hero
Dude Factory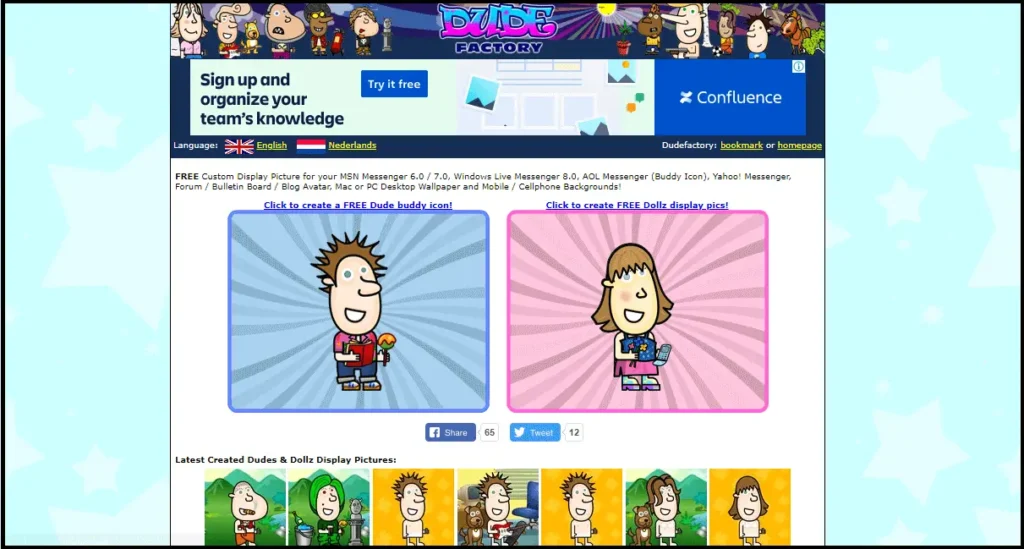 Dude Factory is another best free avatar maker online website to create a cartoon version of yourself. You can use the different expressions in your avatar with the help of an easy interface. Users also can use a different variety of outfits to customize their characters. The looks of the avatar are kind of different and unique so that it will stand out from the crowd.
Visit the Dude Factory: http://www.dudefactory.com/
Mega Anime Avatar Creator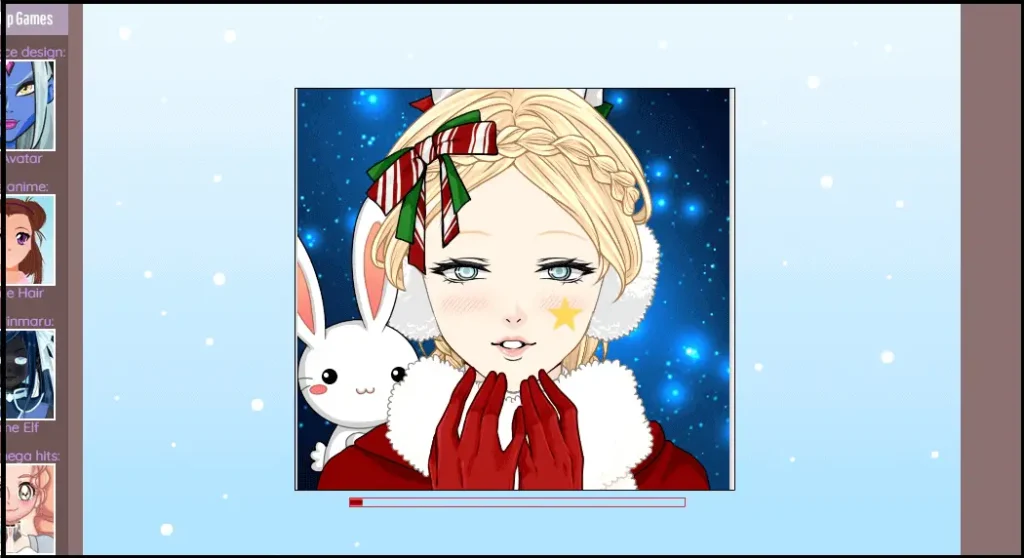 Mega Anime Avatar Creator is best for those people who love anime and their character. With the help of this free online website, you can create your own version of an anime avatar. Let's say it's the best website on the internet that let you make the doll version of an anime character.
This site user interface is very simple and easy so that anyone can make an avatar without having any problem. Besides, all the customization features are based on anime and manga. In other words, you can use the hairstyle, clothes, accessories, and appearance, which you can find in anime or manga character. Bring your fantasy world character into real life with the help of Mega Anime Avatar Creator.
Although the website is really good to make an avatar, but it won't let you download the avatar. This means you can't download the created avatar. Either you have to use the screenshot or crop the avatar in JPEG format. So to use the screenshot in Windows, press Windows key + PrntScr in your keyboard.
Visit the Mega Anime Avatar Creator: https://www.dolldivine.com/mega-anime-avatar-creator.php
DoppelMe
With the help of the free avatar maker websites DoppelMe, you can create the best looking graphical character. The interface of DoppelMe is very simple and straightforward, which lets you make an avatar in a short period of time.
DoppelMe offers various customization features to help you create a unique character. You use the avatar in your social media networking, personal website or blog, logo, and message. Your created avatar looks perfect in anything which you use on the internet.
So, visit the site from the given link below and start creating your own avatar today.
Visit the DoppelMe: http://doppelme.com/
South Park Avatar
If you are a fan of original South Park, then you will love this website. The website is free, which lets you create an avatar based on the South Park TV show. With the help of a simple and straightforward user interface, people can easily make all the characters from South Park.
When we talk about the customization features, all the cool things which you can find in the original TV show South Park are available. You can use a variety of face, eye, mouth expressions, including a variety of clothes and accessories. Likewise, this free website even let you add a variety of funny meme in the background of avatar, sound interesting right?
At last, you can either download the created avatar or share it with the social media site to show your South Park show fan.
Visit the South Park Avatar: http://southpark.cc.com/avatar
Pixton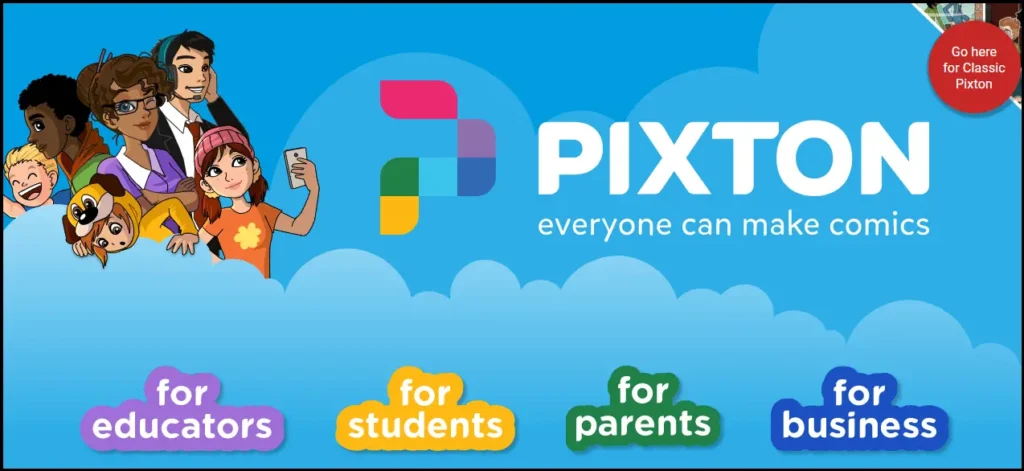 Pixton is another best free avatar maker online websites that you can use for the cool looking avatar. It is the best choice for those people who are starting their careers in comics. Besides, it is also very useful for creating the avatar – you draw the character as you want. Likewise, you can also customize your character with the help of its variety of tools.
For starting to create the avatar, sign in using either your Google, Facebook, or Microsoft account.
Visit the Pixton: https://www.pixton.com/
How to Create an Avatar on Facebook?
Facebook is a quite popular social media platform where millions of people are sharing their thoughts, news feeds and connecting to then people all around the world. If you are using Facebook for quite a long time, but you still might aware of its own bitmoji called Facebook Avatars.
Facebook avatar is the alternative tool of the stickers which we have been using since Facebook is launched. The question is why lots of Facebook users are unaware of this avatar? That's because the avatar is already created back in 2018, which is only available in Australia, Europe, New Zealand, and Canada. Besides those countries now, you can also use the Facebook avatar in the USA (United States of America) too. So this means if you are living in those countries, then you can enjoy this interesting Facebook avatar.
The users of Facebook can use this avatar tools in the comments and even in messenger so that you can put extra little fun during the conversation. Likewise, you can create the cartoon version of yourself by personalizing the avatar's face, hair, clothes, and more. Instead of using the old-fashioned emoticon or GIFs, you can use this Facebook avatar to add some spice in your replies.
So how can you use this Facebook avatar and rock in the world of messaging? Let's find out.
Facebook users can create their own avatar in a simple way. There no need to install any application or extension to create this avatar. When you add comments in someone else's news feed, you might have seen the smiley face icon. In the messenger, you will see a sticker pack instead of a smiley face icon. So tap on those both icons, then it takes you to a new creation tab where you can build your avatar.
During the customization period, you can choose 18 different characters along with their different features. Besides, till now, there is no option to scan your real face or image, but Facebook is working on that feature. So in the future, you also might get hands-on facial recognition features.
How Do I Create an Avatar of Myself?
If you want to create an avatar of yourself, then you can either download the avatar maker app or use the free avatar maker websites. However, if you want don't want to download an application, then you can use our best free avatar maker websites, which is mentioned above in this article.
Conclusion
Avatar is the best option if you want to hide your personal identity in the world of the internet. So, all the above-mentioned are the best free avatar maker websites that are worth using to create a cool and awesome avatar. Choose one of the websites from this article and put your own creative concept to make the best avatar.
So which Avatar maker website you like the most? Use the comment to let us know your answer.
Thanks for reading the article.