Social media has become a huge part of our lives today. Whether it is your personal or business life, social media is there in one way or another. The use of social media in marketing is known as Social Media Marketing (SMM). It is a huge topic in today's business world. SMM is the concept of using social media as the marketing platform in order to grow your business. Almost every business today focuses on SMM to grow their customer. And among all the social media platforms, Instagram is one of the most popular ones. For running a business through Instagram, you need to create an Instagram business account first.
Instagram helps you grow your business by providing you insights, promotions, and different contact options for your customer to reach you. So, wondering what you need to do in order to use this platform to grow your business?
Instagram Business Account helps you to reach a large volume of the audience at once. This business account will help your business grow and reach the targeted audience at once.
Pros of Instagram business Account
Helps you reach a targeted audience
Allows you to post and show what you want to show to your customer
Free of cost marketing
Helps to reach customers worldwide
Modern business marketing
Steps To Create Instagram Business Account
Many people have already started using Instagram to help with their business. You can either create an Instagram Business account for your existing business. Or, you can create Instagram Business Account and start your business. You can select a particular niche in which you are interested and start your business with Instagram. Make sure you know which category you want to start an Instagram business in and create its respective Instagram page. For example, if you are interested in music/band to create such an account and attract your targeted audience. If you are interested in running an online shop, then use proper hashtags so that people interested in buying can reach you.
Now you already know that Instagram helps to run your advertising campaigns. So, now let's turn our focus to the Instagram business page.
In order to create an Instagram business page, you need to create an Instagram account at first. If you already have an Instagram account, feel free to jump to the steps below. But if you don't have an Instagram account, check the article How to create an Instagram Account to help you create your Instagram Account.
Go to your profile
Click on the bottom leftmost profile icon. This will open your Instagram profile.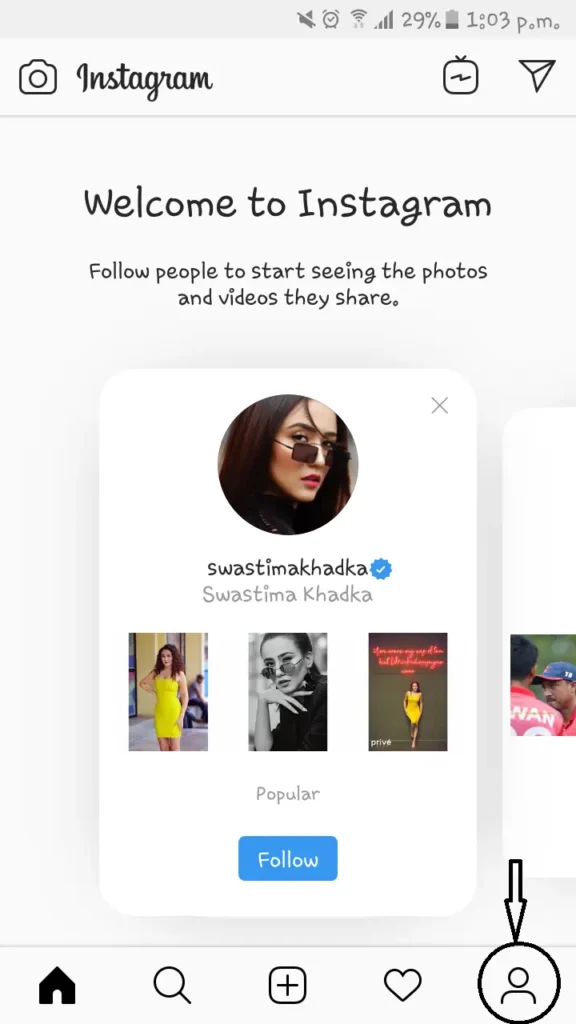 Tap Three Horizontal Lines
Now, click on the three horizontal lines from the top right corner.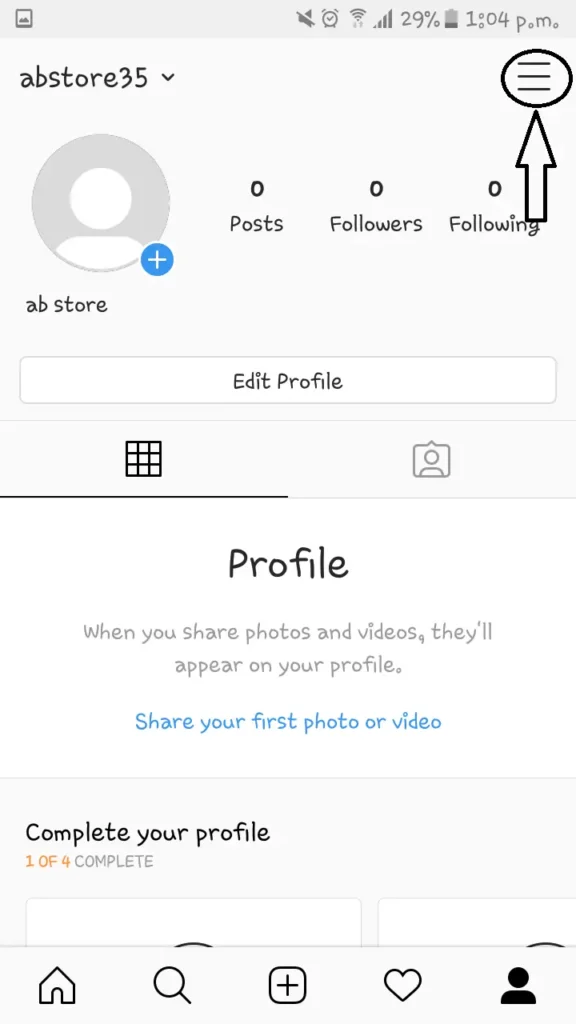 Tap Settings
Among all the options shown, click on the last option i.e. "Settings".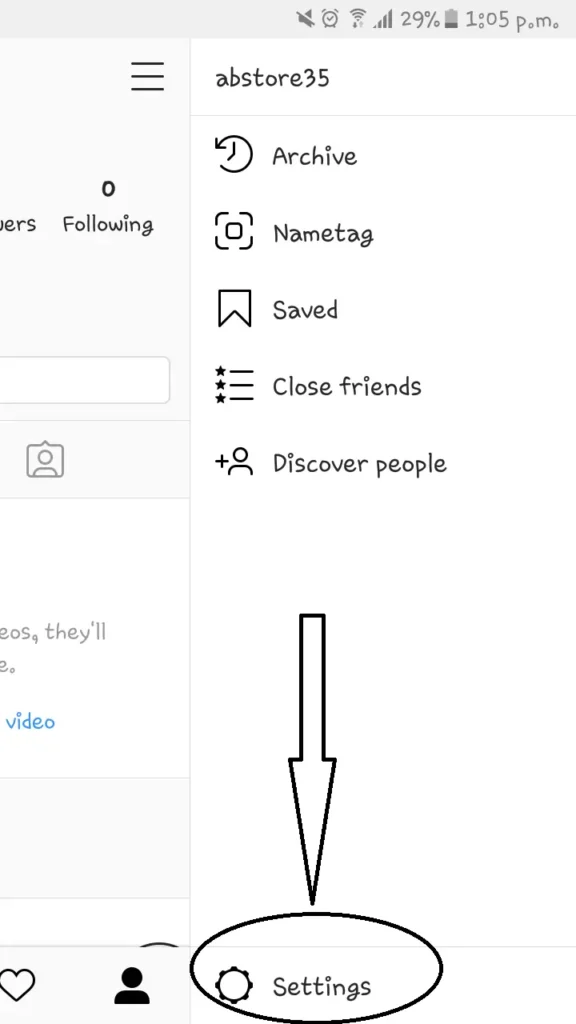 Choose Account
This will open up a page where you will see the many settings. Choose the "Account" option.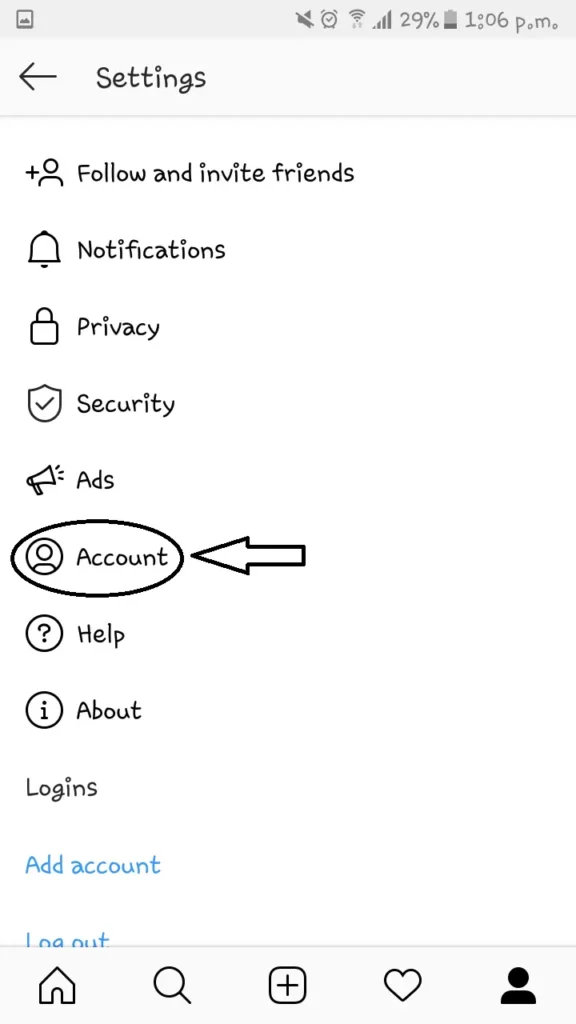 Tap Switch to Professional Account
Now, click on the "Switch to Professional Account". This will convert your Instagram Account to a Business account.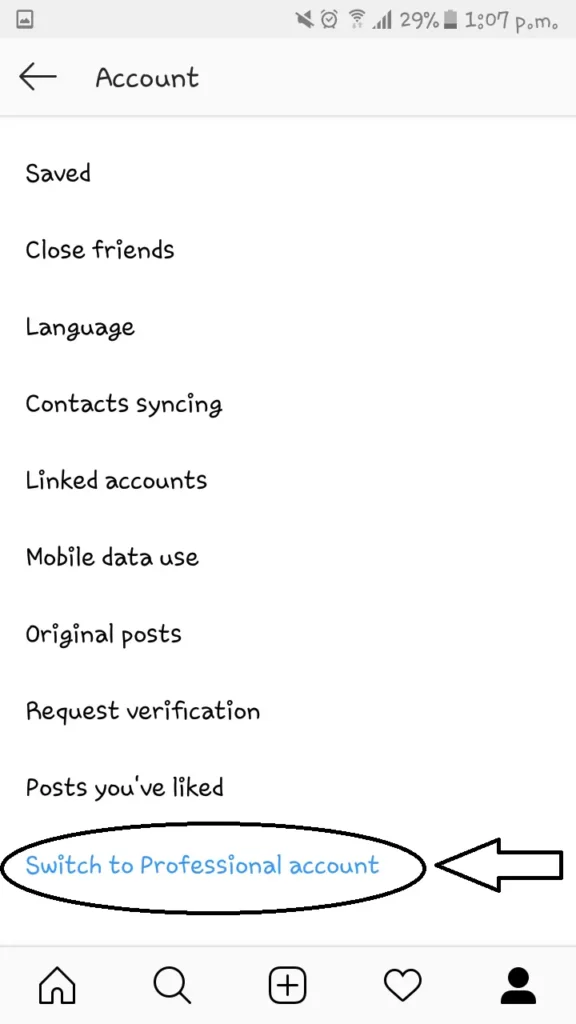 Select Business
This will open up a page asking whether you are under the Creator or Business category. Creator includes public figures, artists, content producers, and influencers. On the other hand, Business includes retailers, local businesses, brand organizations, and service providers. Here, you are going to create an account for business, so, you need to click on "Next" on the business option.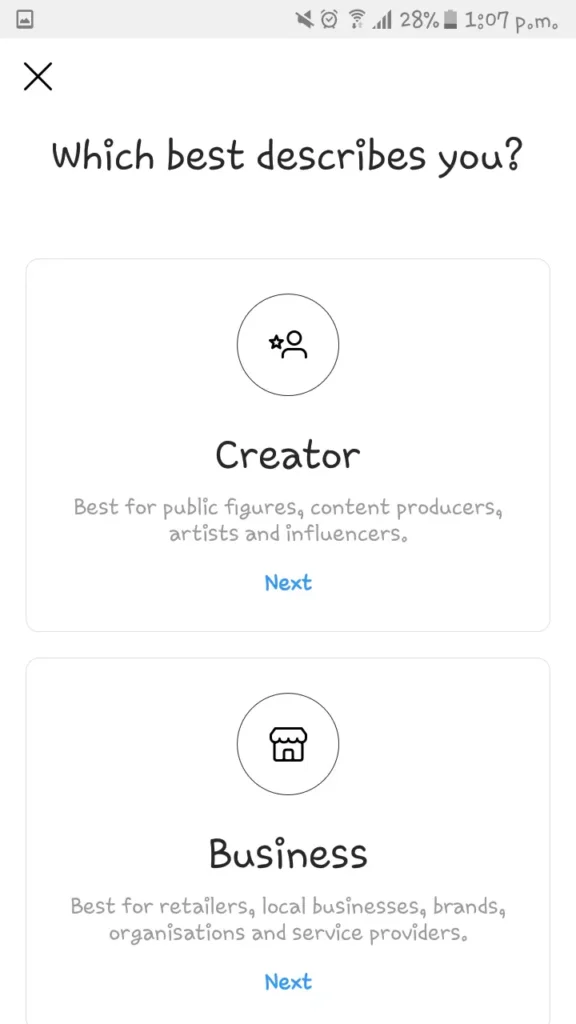 Tap Continue button
Now, a page will show up to welcome you to Instagram Business Tools. As you swipe left, you will see other information about insights, promotions, and business profiles. Then, click on "Continue".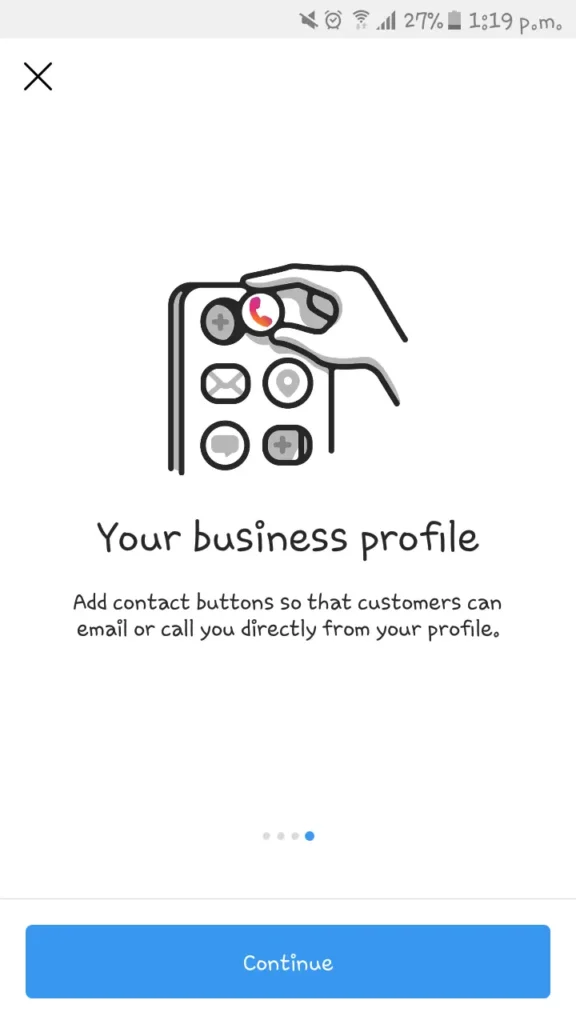 Choose Category for your Business Profile
Thereafter, you need to choose a category for your business profile. There are few suggested categories such as personal Blog, Art, Musician/band, etc. If your business doesn't fall under this category, you can search for other categories too.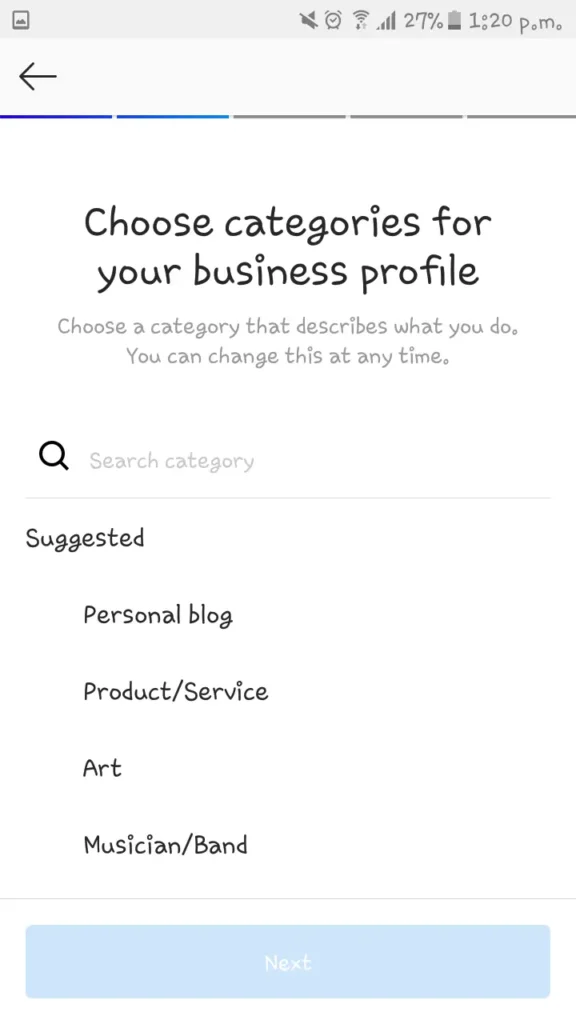 Then, click on the "Next" button.
Confirm your Phone Number
Now, confirm your phone number and click on the "Next" button.
Connect to Facebook
Then, you will again get an option to connect to your Facebook account if you have any. Click on the "Choose account" option to choose your Facebook account. Or else, click on the "Don't connect to Facebook account now" option.
Done
Now, your Instagram Business profile has been created.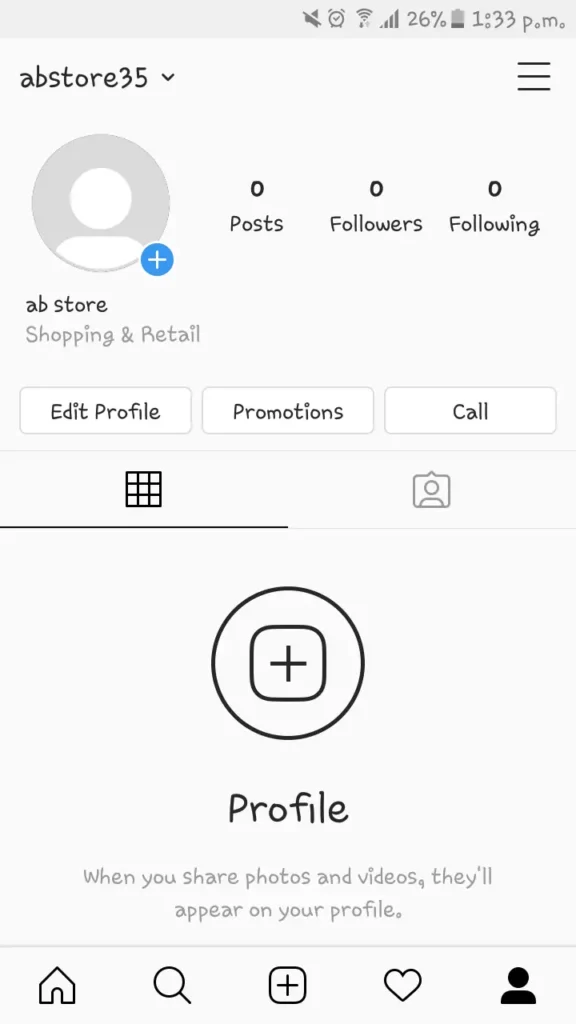 In Conclusion
Social media marketing has become a very effective platform to run an online business. Many business personnel uses social sites like Facebook, Instagram, WhatsApp, and Twitter for online business marketing.
If you wish to run your business advertisements through Instagram, you should create Instagram Business Account. I've explained the ways to create an Instagram Business Account step by step. Follow the steps carefully and create your new Instagram Business Page.
Besides, if you want guidance on the Instagram app then, you can go to the link Instagram Tips from our website.
Thank You.