If you have been active on TikTok and are making videos, then you surely might have heard about hashtags affecting the reach of your videos. If you know how to use hashtags, you will be able to get even millions of views on your TikTok videos. For example, hashtags "#" will collect and make a group of videos that have used the same "#" in the caption of the videos. So, here we have a guide on how to add a hashtag in a Tiktok video.
You can add a hashtag in a Tiktok video from the caption section in a post. You can go to the hashtag below the caption space before posting, explore for relevant hashtags and add them. 
So, we have the steps to add a hashtag in a Tiktok video for both Android and iOS devices.
What Are Tiktok Hashtags
In simple words, hashtags are the means of dividing the videos into different categories and sections. Normally, users add hashtags in the caption of their videos to give some context of what kind of genre the video is. However, creators can also use hashtags to gain information about any video topic they are interested in. For example, you can click the hashtag or search for a certain type of hashtag on the search bar and find a bunch of videos related to that hashtags from where you can get an idea of what kind of videos should be made for that hashtags.
Steps To Add Hashtag In A TikTok Video
Adding a hashtag or bunch of hashtags is very easy once you have an idea of how to use it. If you have confusion on adding "#" hashtags in your videos, then follow the following steps: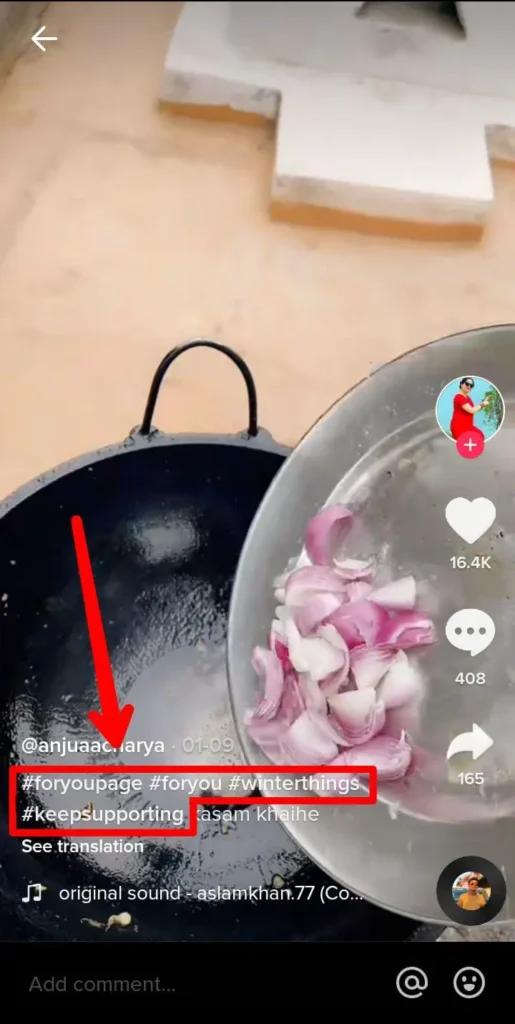 Step 1: Search For Hashtags
When you make a video or are going to make a video, learn about hashtags and search for the trending hashtags. The more you know about the hashtag, the better you can use it, growing more rapidly in TikTok.
Step 2: Know Which Hashtag Group Your Video Lies In
Knowing the recently relevant and trending hashtags and knowing which ones suit your video is equally important. Before you post your video, make sure you have analyzed your video genre and have collected enough useable hashtags for it. It will enhance your reach and increase your viewers too.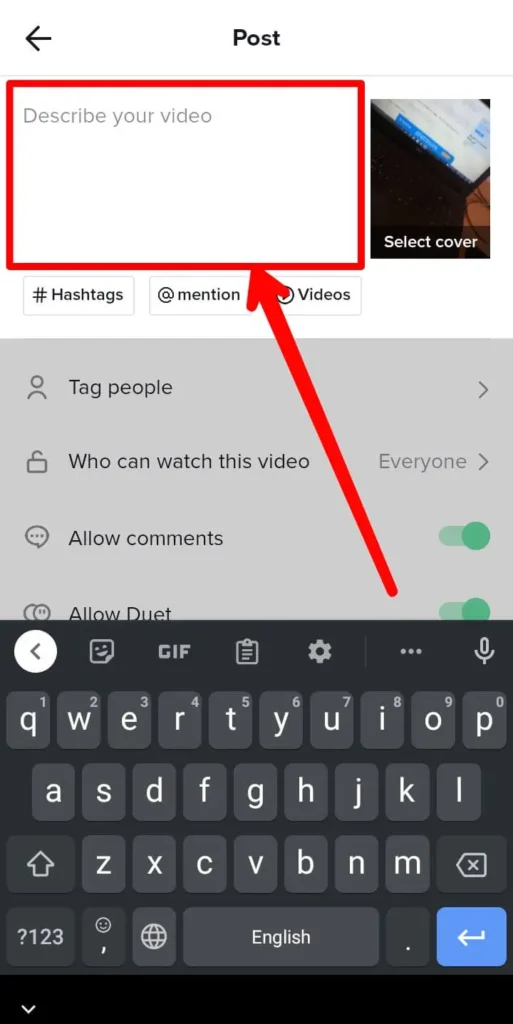 Step 3: Write A Caption Suitable For Your Video
Caption plays a huge role in making your videos more understandable; if your caption isn't good enough, hashtags might not do any good to you. So make sure you keep your caption short yet informative about your video. You can write only 100 words as a caption, including hashtags, so make sure your caption isn't too long as it might not leave space for writing enough hashtags.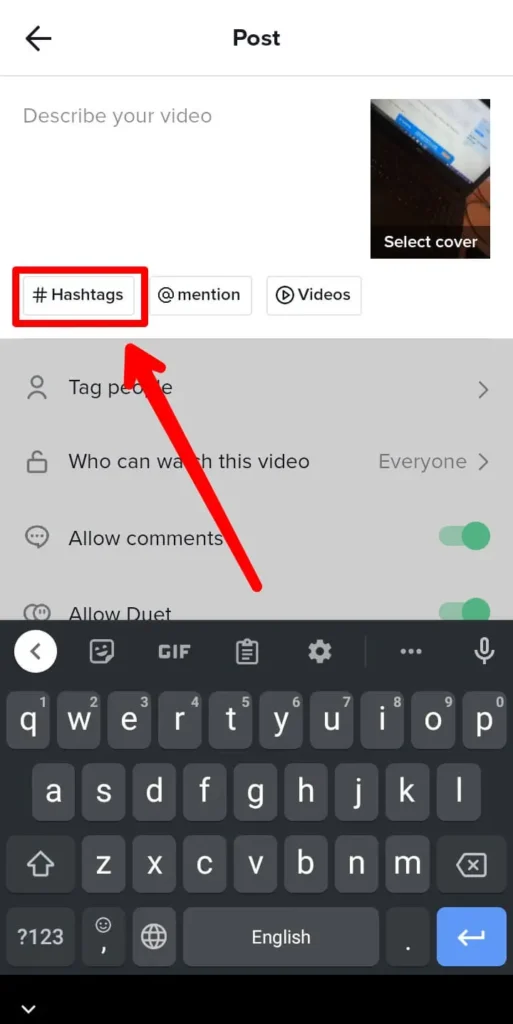 Step 4: Add Your Hashtags With Popular & Less Competitive Hashtags After Or Ahead Of The Caption
It doesn't matter where you write your hashtags (before or after the caption) but what matters is you write your hashtags in coordination with the caption. You should make sure you click space after every hashtag for it to be recognized as a single hashtag.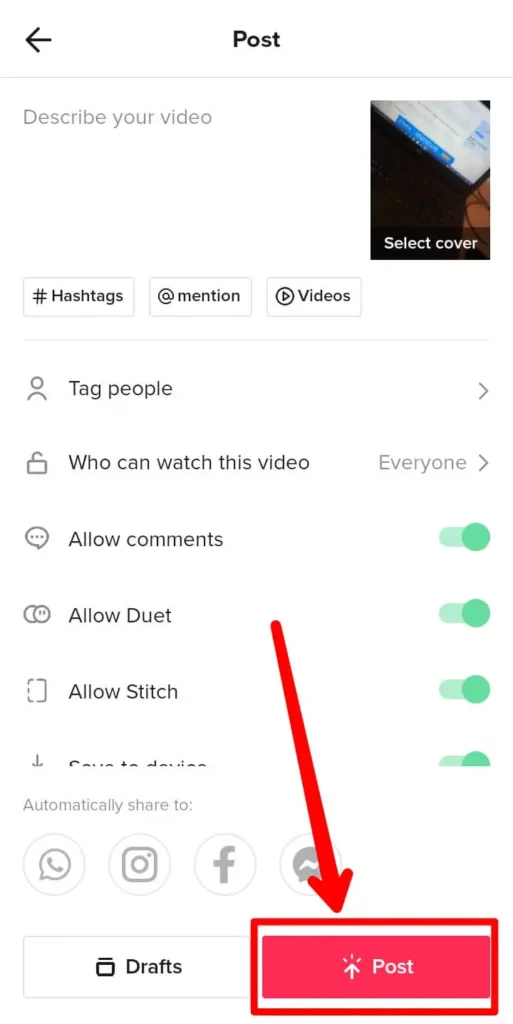 Step 5: Simply, Post Your Video
After you are done with writing a caption and adding hashtags, all you have to do is post the video but before you post the video, make sure you have used all the hashtags you wish to use and check your caption. Checking is important because you won't be able to change or edit anything thing in your caption or the video, for that matter, once it is posted.
How To Use Correct Hashtags
There are many things you should make sure of, one of which is using correct hashtags. In addition, you need to make sure the hashtags you are using describe your videos and won't spread sexism, racism, or any hate message.
You can use hashtags like; #fun, #comedy if your video is funny, #dance, #choreography if your video is related to dance, and so on. Using appropriate hashtags will not only help TikTok to categorize your videos but also will help you reach more people. If your video is good and you're appropriately using hashtags, then there's a huge chance of you getting many likes and views.
In the current time, people are more sensitive than ever before, and some take advantage of that. For example, some people might make videos related to a difficult and sensitive topic and use hashtags accordingly to gain more attention. If you are also thinking of doing so, then let me warn you that all the hate you might receive on the internet isn't worth the attention you will get for a certain period. So make your TikTok videos as interesting or as entertaining as you can in a good way and use hashtags likely so that you will get attention along with the love & support of others.
How To Find Useful Hashtags
As easy as it is to keep hashtags in the caption is, it can be equally time-consuming to find a useful hashtag that will also match your video. For example, if your video is related to dancing and you write #singing or #drama, it won't do any good.
are
Similarly, using popular hashtags might also be hard sometimes as too many people will be using the same hashtags as you will, it will be hard for you to gain more followers due to competition with that hashtag. So make sure you find hashtags that are not that competitive and are slowly getting popular so you can get more engagement.
You can find Hashtags in your TikTok app as well; you have to do the following things to search for the hashtags;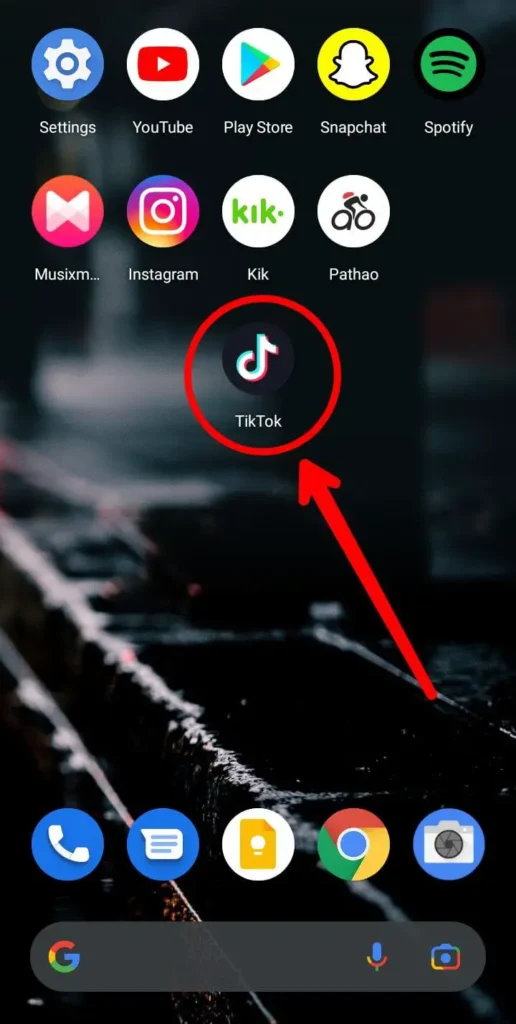 Step 1: Launch your TikTok App
Open the TikTok app on your smartphone and if you are not logged in, use your login credentials to get logged in to your account.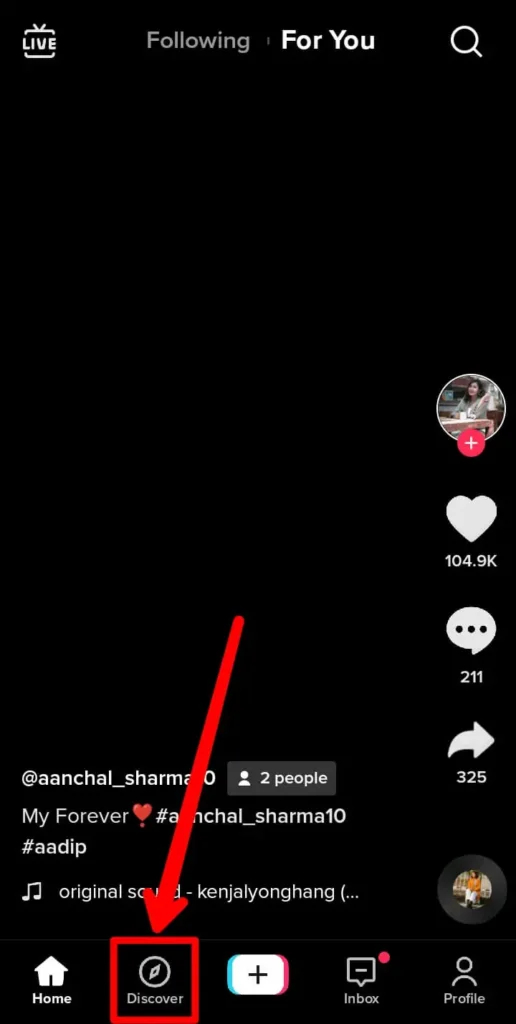 Step 2: Tap The "Discover" Option
You will find an option of "Discover," which has a search icon "🔍," tap on it. Tiktok will take you to the discovery page, where you'll find a search bar.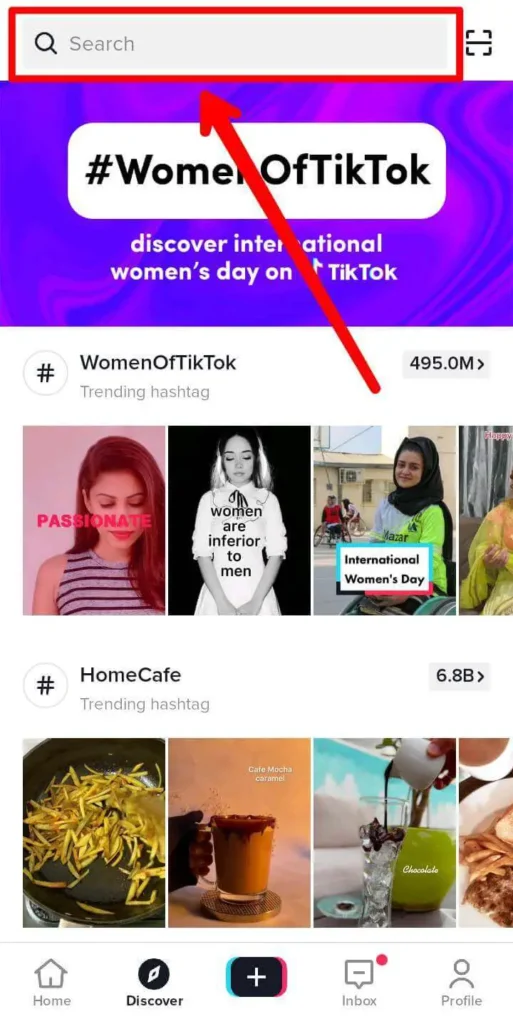 Step 3: Click On The Search Bar
After clicking on the search bar, you need to write "#," and you will be given a lot of options and be shown popular hashtags. Use those hashtags with your videos but only if relevant to your videos.
Advantages Of Using Hashtags
There're many advantages of using hashtags as it is a key feature of TikTok. Some of the advantages of using hashtags are given below:
Tiktok will show people interested in certain fields matching with the hashtags you're using in your videos, which will give you more views and engagement.
Your videos will get categorized according to hashtags you've used and will be shown to others.
It'll give your videos hype and help them reach more people.
You can create your unique hashtags and be famous for that.
Some Famous Hashtags
Some famous hashtags that can be used by you regardless of the content of your videos are given below:
#foryoupage
#showsomelove
#tiktok
#followme
#tiktokforfun
#funny
#vibing
And many more that you can find in the discovery part of TikTok or the internet. So, these are the kinds of hashtags and the way in which you can add a hashtag in a Tiktok video.
Frequently Asked Questions
Some frequently asked questions on how to add a hashtag in a Tiktok video are below.
Do Hashtags Work On TikTok?
The simple answer to this question is yes. Like Instagram, LinkedIn, Twitter, and many more social media, hashtags help TikTok users to find content, get more reach with engagement, and join a group they're interested in.
When you use hashtags in TikTok, you have a huge chance of getting more likes and views on your video if used properly.
Can We Add Hashtags After The Video Is Posted?
Sadly, you can not add Hashtags after the video is posted. Not only hashtags or captions, but you also can not edit anything about the video except making it public, private, or only friends. So, before you post the video, make sure you are happy with the hashtags you have used.
Can We Generate Our Own Hashtags?
The answer to this question is simple, and it is yes. Yes, you can generate your own hashtags, and if you are lucky or if your videos are really good, you can even get a lot more popular, and thousands of people, if not millions, might even use your hashtags.
Conclusion
The use of hashtags is a huge deal to get more views, engagement, and likes in TikTok videos. You will get many benefits once you know how to use hashtags for your good. Don't use hashtags that won't match your video, as it'll create confusion among the users.
Also Read : How To Add Mention Stickers To Tiktok Videos