Find your Current Wifi password on windows 10 with the help of our article. Go through from top to bottom for the best result.
Are you still using the Wifi password, which your ISP gave you on the back of the router? If yes, then you might already see the password written in a really long combination of letters, symbols, and numbers. These combination is hard to remember, especially when your friends ask about your Wifi password.
In most cases, people write down the password somewhere, which is easy to see or simply check their router each and every time. So, if you are on a computer with your Wifi access and a sudden urge to view your password, then you can easily do it in a short period of time. You don't always have to check the back of your router for a password.
You are at your friend's house and you need an internet connection on your mobile phone. The problem is you don't know the password and your friend is not available at the moment. However, you have got his laptop that you have access to. Now, how will you find a saved Wi-Fi password? In this article, I will be guiding you to retrieve saved current Wifi password on any laptop or PC that is operating on any version of Windows.
Retrieving saved WIFI password on a Laptop or PC is quite simple. And there are various methods you can use to find the current password.
Find Current WIFI Password via Network and Sharing Center
To find your current Wifi password on Windows 10 via Network and sharing center follow the simple steps down below.
Open your Windows PC that is connected to the WIFI network.
Now go to Windows Network & Internet Setting. The steps depend on which version of Windows you are operating on.
You can open the start button and search for Network and Internet Settings, or you can right-click on the WIFI icon from your Task Bar that's on the bottom right corner and select Open Network & Internet Settings.
Or open the control panel and open the Network and Sharing Center.
Now, click on Change adapter settings or change adapter options depending on the version of your windows.
This will open up a new window displaying the Network Connection.
Now, Right Click on the Wi-Fi and open Wi-Fi setting by double-clicking it.
Now, under Connection click on the Wireless Properties button.
This will open up a new window containing the Wireless Network Properties of your Wi-Fi.
From the windows, click on the Security Tab.
This will open the windows containing the security of your network.
This is also the windows that will have your saved WiFi password.
To reveal your saved Wi-Fi password, check the checkbox right beside "Show Characters" and done your password will appear on Network security key text box.
Done, you have successfully retrieved your saved wifi password on your windows device.
Find Saved Wifi Password Using Command Prompt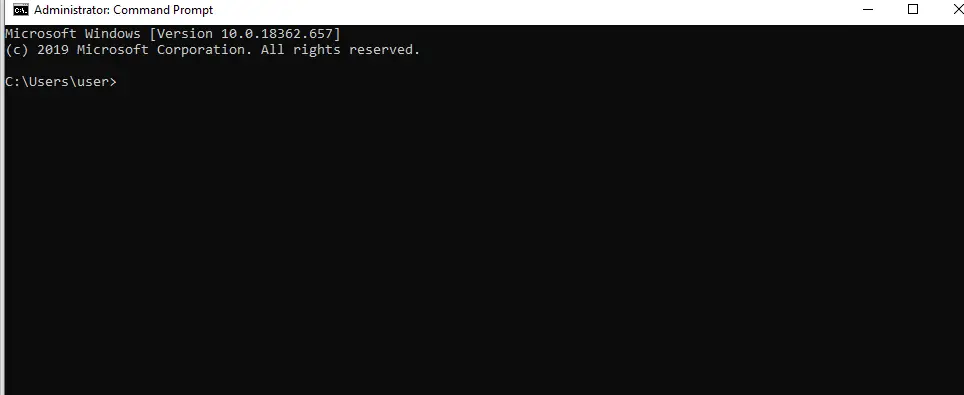 For those who are familiar with Windows and Command prompt, you can use this tool that is built into your Windows device to retrieve saved wifi passwords easily. This method is very convenient as you don't require to go through various steps or download any third-party app to retrieve the password.
Let's start with an example again. You are at your College attending your lectures. Your younger brother is at your home and needs to connect to the internet right away and asks you for the password. Unfortunately, you don't remember your password what will you do now?
The above method can be used only when connected to a wi-fi network. However, using Command prompt, you will be able to retrieve the password of any wi-fi network you have connected to in the past.
This feature was available on the older version of windows, I don't know why Microsoft removed the convenience of seeing all your previously connected Wi-fi networks in Windows 8 and 10. Thankfully there is still a way to get all the information's using the Command prompt.
Here is how you can do it.
Boot up the windows device that has an internet connection.
Now, search for Command prompt open it as an Administrator by right-clicking command prompt and selecting Run as Administrator.
Now, once the Command Prompt opens up type this command: "netsh wlan show profile"
This will list out all the networks you have connected to in the past.
Now, from the list find the network that you need toe password for.
Once you fond the name of the network again type this line of code: netsh wlan show profile [wifi-name] key=clear.
Replace the wifi-name with the real Wi-Fi username.
When you run the second command, the command prompt will render a list of output.
Now, under Security settings, your password will appear next to Key Content.
Find Wi-Fi Password From the Router's Web Interface
There is another way through which you can find a wi-fi password, that is, via using the router's web interface.
So, if you have access to the router's web interface, you can look up the password from the router's dashboard.
For this, first, you will need to log in to the router. Most of the time, the URL to open the router portal is 192.168.1.1 or 192.168.0.1. This will depend on the brand of a router that you have. SO, look up the internet for the login portal of your router and log in to the router's settings with the username and password.
From the list of settings lookup for Wi-fi or similarly labeled section.
Next, you will see the current wi-fi password displayed on the screen under the router's SSID. You can also change the password from here.
Using Password Revealer
If you are not comfortable with using the windows command line or the router's web portal, you can use third-party software to reveal your wifi password. there are tons of wifi revealer tool on the internet. For today's example, I am using a tool called "Magical Jelly Bean Wi-Fi Password Revealer."
All you need to do is install the program and run reading the given instruction on the application. Like the Command line, this tool will also reveal all the wifi-passwords that is saved on your computer or all the networks you have been connected to through the Wi-fi.
First download the application by clicking this link: Magical Jelly Bean Wi-Fi Password Revealer.
It won't take long to download the file. Once the file is downloaded, open the installer and install it to your computer following the on-screen guidelines.
After finishing up the installation, the application will open and reveal all the networks you have connected to using your Wi-Fi in the past. It will show the passwords alongside with the SSID that you have used to successfully connect each one.
Done
Note: If you are on Windows Server 2003 or Windows XP, then you cannot see the actual password. But you can find it on HEX form so you use it to activate Wifi on any other device.
If All Else Fails: Reset Your Router to Its Default Wi-Fi Password
Are you having trouble finding your Wifi network password or don't have access to your router's web interface? Or don't you want to get involved in a long process? Don't worry; once again, you can easily reset your router and force it to use the default Wifi password. So do exactly the same process, which I have written down below.
First, look for a small "Reset" button, which is located on the backside of the router besides the Wifi antenna. A reset button is a pinhole button, so you have to use a bent paperclip or other small objects which can easily fit. Now, press down the button for ten seconds, which erases all the router settings and leaves it on default. After that, your Wifi network SSID name and password will get restore to the default one on the router.
Conclusion
We are all living in the digital world, a world that has tens, even hundreds of passwords. And we had to remember all those passwords whether it's social media, bank accounts, other important sites and of course Wifi password.
For us, it's always a great idea to use password management tools like 1Password, which helps to save all our passwords and notes. So you can easily access them with just a single click.
It's okay; even you have completely forgotten your unimportant Wifi password. Hopefully, you can find your current wifi password on a laptop with windows 10 with one of the three methods which are shown above in this article. And, you do not need an internet connection to execute the process except the second method. You have to perform the download process in the second method.
Thanks for reading our article! Share your experience and difficulties while retrieving Wifi password on Windows 10 with your friends. And do leave a comment in the comment section down below if you have any queries. Also, visit our official site Online Help Guide for more online related help.
Happy web surfing!