Binaural Beats are special sound waves in which you listen to relax your body and mind. The binaural beats facilitate meditation, improves one's sleep, focus, creativity, and productivity. The headphones for Binaural Beats also plays an important role in sound performance.
You might be used to listening to binaural beats before sleep. The question here is how you listen to these tunes? It might be through your smartphone's earphone or a certain headphone. Again, what matters is, what type of headphone are you using to listen to these binaural sound waves? How is your headphone performing? Is it suitable for binaural beats? Is it comfortable enough?
Nobody knows the answers to the above questions better than you. So, are you willing to change your headphones and get the best performing headphone for the binaural beats? Or do you want to know which headphones perform the best for Binaural Sound waves? You're welcome! Here we guide you through the best headphones for Binaural Beats.
To begin with, let's keep some considerations into mind before actually buying the headphones:
Considerations Before Buying the Headphone
Sound Enhancement
The first thing you need to keep in mind is, you are not going to buy high boost bass headphones that produce colored sound. The point is you need to focus on the neutral sound-producing headphones. You need to listen to the music exactly as it is made to catch the real harmonious sound formed by binaural frequencies.
If you are searching headphones for binaural beats go for the headphones that deliver the music as it was designed to be heard. The less the headphones interference with the sound the better. One must focus on noise-canceling headphones. These headphones are the best fit for binaural beats as they cancel out the interfering frequencies from the external environment.
Headphone Comfortability
You listen to the binaural beats for relaxation and meditation. The music tunes need to be longer to fully take you into meditation mode. Hence, the Binaural Beats music is usually of longer length. Listening to these harmonious long music requires a comfortable headphone.
If your headphone is not comfortable enough, the headband and ear cups do not match perfectly into your ears then you will not get a good music experience. Therefore, you need to keep in mind the comfortability of your headphones when you are going to buy headphones for Binaural Beats.
When you think about comfortability you must be thinking about over the ear headphones, or closed-back headphones. You're spot on. The over the ear headphones generally have a comfortable headband with minimum sound leakage and sound disturbance.
It is best to go for wireless headphones for the best outcome. However, if you somehow pick the wired ones, keep into consideration the thickness of the headphone wire that you will connect to your audio system. It is better to go for a single wired headphone for better music experience. Likewise, go for a thick wire lead as it is more stable and durable.
To summarize, you need to pay attention to the following requirements on headphones for Binaural Sound Waves:
Enhancement
Comfortability
Better go for wireless
Closed-back headphones
Noise-canceling
No sound leakage
Have you noted these considerations in your mind? Well, now let's move on to the best headphones for Binaural Beats.
Top Headphones for Binaural Beats
Sony WH-1000XM3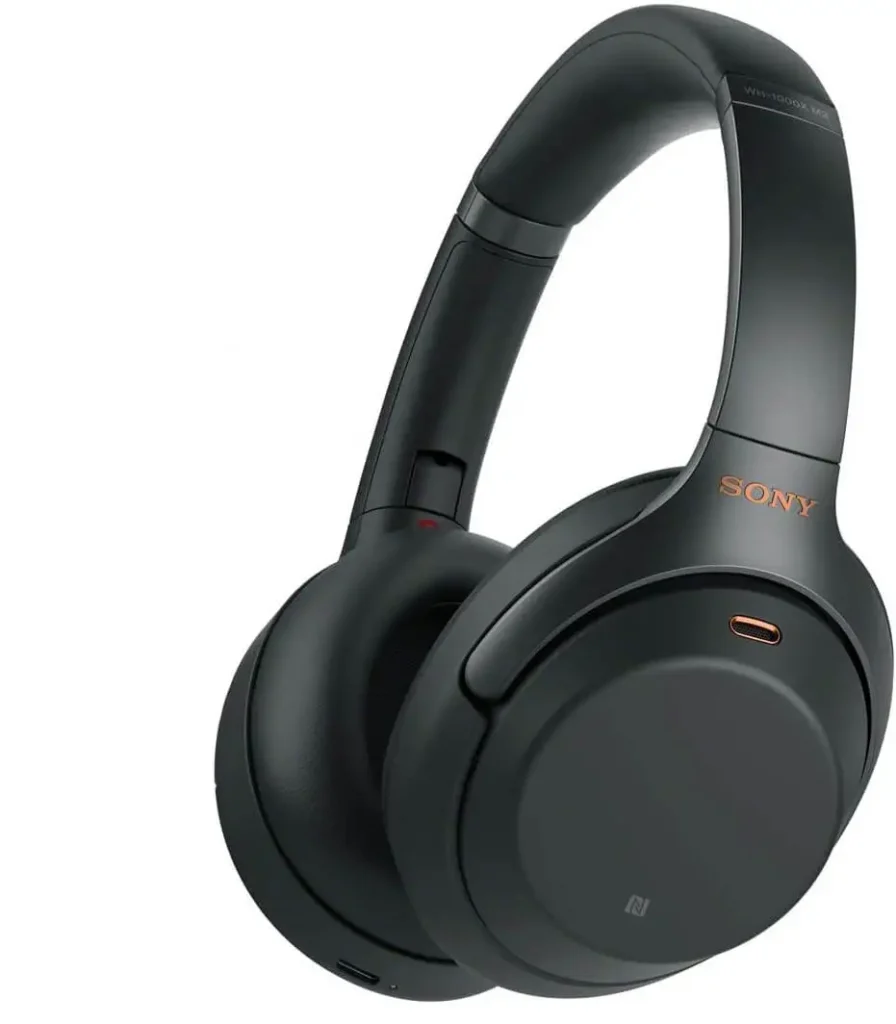 Amazon Buy Link: Sony WH-1000XM3 
The Sony WH-1000XM3 is considered to be the best headphone available. Since the last few years, the Sony 1000X series of headphones have been the most favorite headphones in the market.
Features
Acoustic design: Closed
Weight: 275 grams
Frequency Response:  4Hz-40kHz
Drivers: 40mm
Sensitivity: 103 dB
Impedance: 46 Ohms
Battery life: 30hrs
Wireless Range: 30 feet
Sony WH-1000XM3 comes with excellent sound. It is also 20 percent lighter than its predecessor, WH-1000XM2. These headphones sound better and block out the noise better. It has Voice-Only Mode & high-quality wireless mode. Similarly, these wireless headphones have a processing chip inside, making it an excellent noise-canceling device.
The Sony WH-1000XM3 comes with massive 30-hr battery life. Meanwhile, previous ear pads have been replaced by more comfortable ear pads. The most important changes to 1000X come in the form of weight, these are 20 grams lighter.
The price of Sony WH-1000XM3 is $340, as specified on Amazon.
Bose QuietComfort 35 II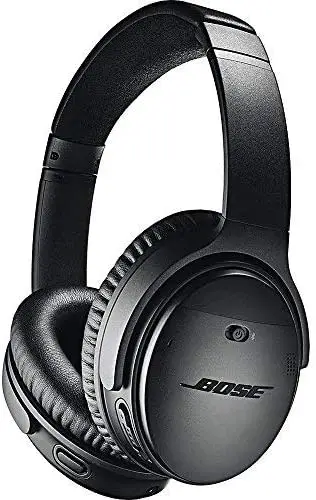 Amazon Buy Link: Bose QuietComfort 35 II
Bose launched an astonishing noise-canceling wireless headphone in 2017. Later in September that year, Bose released an updated version of QuietComfort 35 headphones with added Google Assistant Button. The Bose QuietComfort 35 headphones are probably the best noise-canceling headphones in today's market. These headphones deliver impressive sound quality.
I came to know many people were interested to know about this excellent headphone. I did research on the Bose QuietComfort 35 II headphone. Below I'm sharing what I have learned about this headphone.
Features
Acoustic design: Closed
Weight: 0.68 pounds
Frequency Response:  N/A
Drivers: N/A
Cable Length: 3.94 feet
Impedance: N/A
Battery life: 20+ hrs
Wireless Range: N/A
Major reviews conducted on Bose have given a rating of 9-10 to these headphones.
The Bose QuietComfort 35 will be the best pick for noisy environments. They inhibit external noise frequency and focus on the music sound wave. As being said, these headphones do not divert the natural sound wave, which is a favorable point for Binaural Beats.
The comfortability that these headphones provide is incomparable. They are one of the most pleasant headphones in the market.
The major factor influencing this rating is the addition of Google Assistant Button on these headphones making Bose QuietComfort 35 the first headphones to integrate Google Assistant. This magic button carries excellent features. Even at a crowded place, the Google Assistant can pick your sound.
These headphones come in black and silver color and are mostly loved by travelers.
The price is set to $279 for Bose QuietComfort 35 at Amazon.
Astro Gaming A50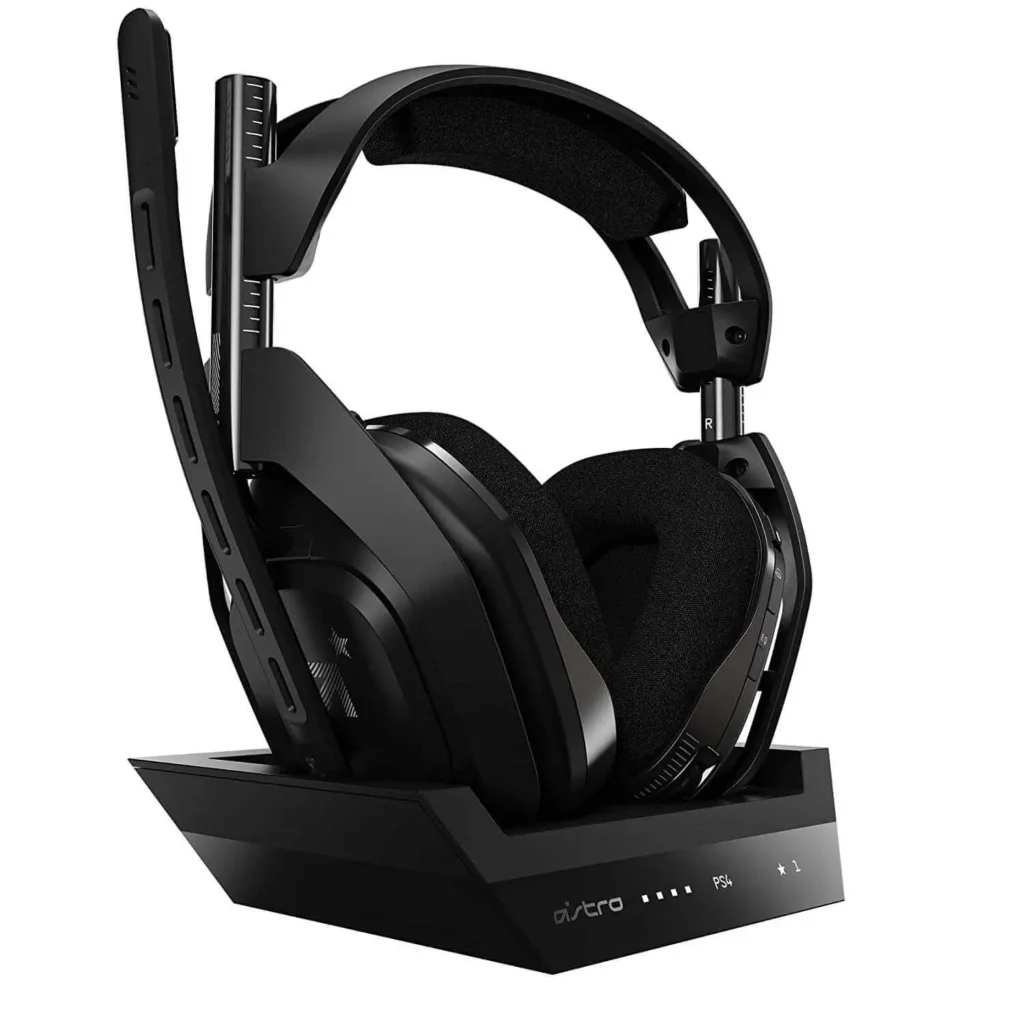 Amazon Buy Link: Astro Gaming A50
If you are a gamer and searching for the best headphones, then you need to go for Astro Gaming A50. I personally love playing games. I've opted for this wonderful headphone, and I don't regret the decision. Currently, as per the trend, I am playing PUBG Mobile on PC. With this headphone, I can track the enemy's position, footsteps directions, and grenades.
Though heavy, the soft padding in-ear pads and headband makes the A50 super comfortable. The audio performance of Astro Gaming A50 is brilliant. It gives realistic sounds.
The battery life of Astro Gaming A50 is 15 hours at continuous use. The price of the headphone stands at $279.
Pros:
A fascinating virtual sound environment
High audio clarity
Hearty design
Brilliant for gaming
Cons:
Outside bright treble
EQ switch doesn't deliver
AKG N60NC Wireless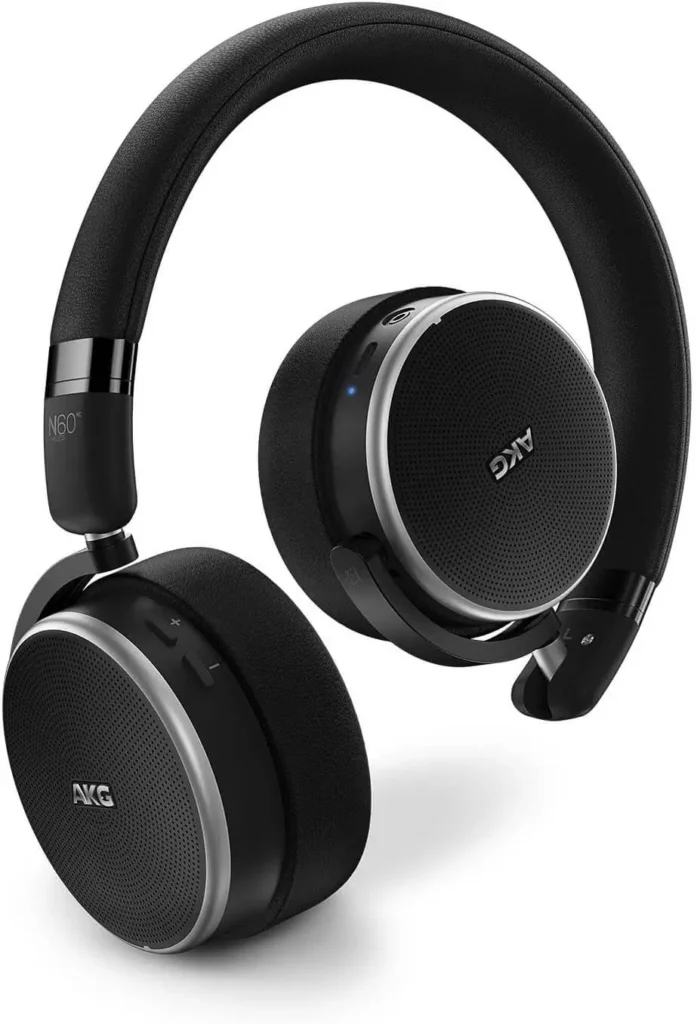 Amazon Buy Link: AKG N60NC Wireless
AKG N60NC Wireless is the headphone that has all the features that I want in any headphones. This Wireless headphone is one of the best noise-canceling headphones along with Bose QuietComfort II. Experience the balance of superior studio-quality sound with the N60NC model.
The closed and compact nature of the headphone totally neutralizes the external sound, and you will only hear what you want to hear. These AKG headphones give balanced, smooth, and multidimensional tones, which are a treat to our ears.
The compact and foldable quality of the AKG N60NC Wireless makes them easily portable. With 15 hrs of battery life, they have a good backup.
If you are a frequent traveler, then the AKG N60NC headphone is for you. They are the best travel buddies.
The AKG N60NC Wireless headphones cost approximately $300.
Jabra Elite 85H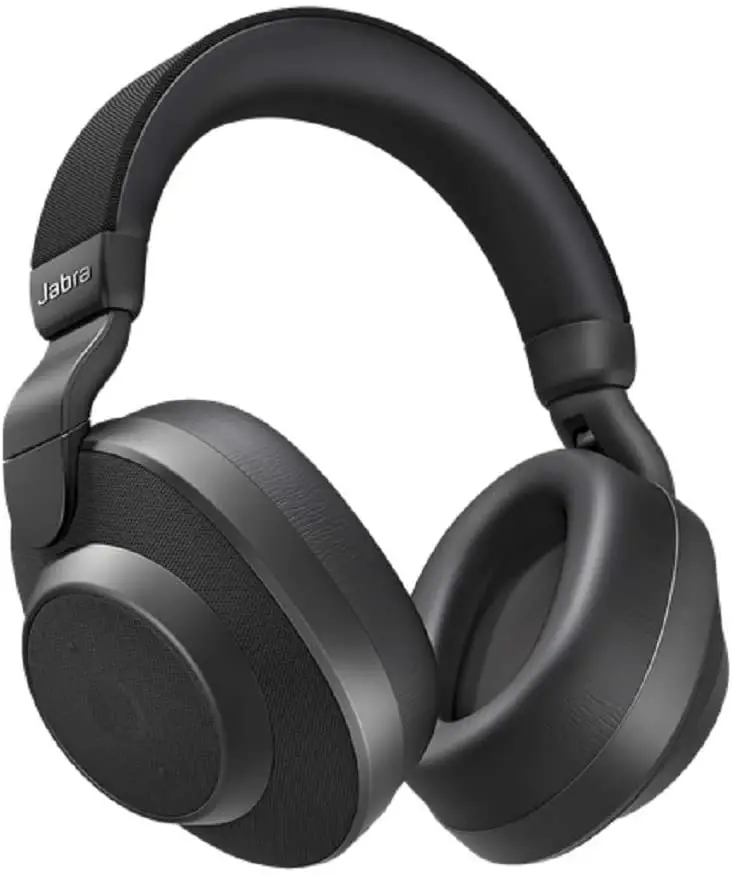 Amazon Buy Link: Jabra Elite 85H
The Jabra Elite 85H is another popular headphone which Is proving to be a pain in the ass for Sony and Bose. The Elite 85h headphones deliver outstanding battery life, amazing call quality, and magnificent noise-canceling.
Features
Acoustic design: Closed
Weight: 296 grams
Frequency Response:  10-20kHz
Drivers: 40mm
Driver type: Dynamic
Impedance: N/A
Battery life: 36hrs
The Jabra 85h offers you four modes ("moments" as referred by Jabra) – Commune, in private, in public, and no noise-cancellation modes. Performance review on Jabra Elite 85H has been positive, especially the battery performance and the audio clarity.
The price set for Jabra Elite 85H is $239 on Amazon.
Powerbeats Pro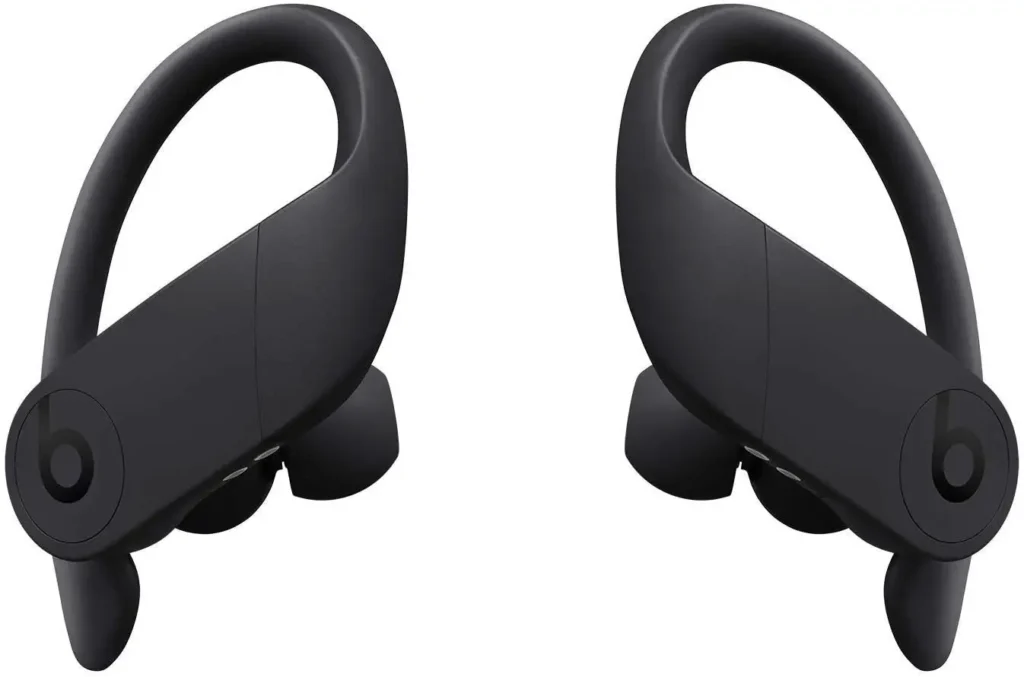 Amazon Buy Link: Powerbeats Pro
The powerbeats provide better sound than most of the headphones of that budget range.  The beats pro bring astonishing features, including fast pairing, solid wireless connectivity, and Siri voice recognition for iOS users.
Features
Up to 9 hours listening time
Water-resistant
Sweat-resistant
Adjustable ear-hooks
Impressive sound & class-leading battery
The beats Powerbeats pro comes with 17 percent weight reduction and 23 percent less internal volume from the previous versions. They have unique protection against splashing and sweat.
The market price of Beats Powerbeats Pro is $195.9
Sennheiser HD6XX/HD650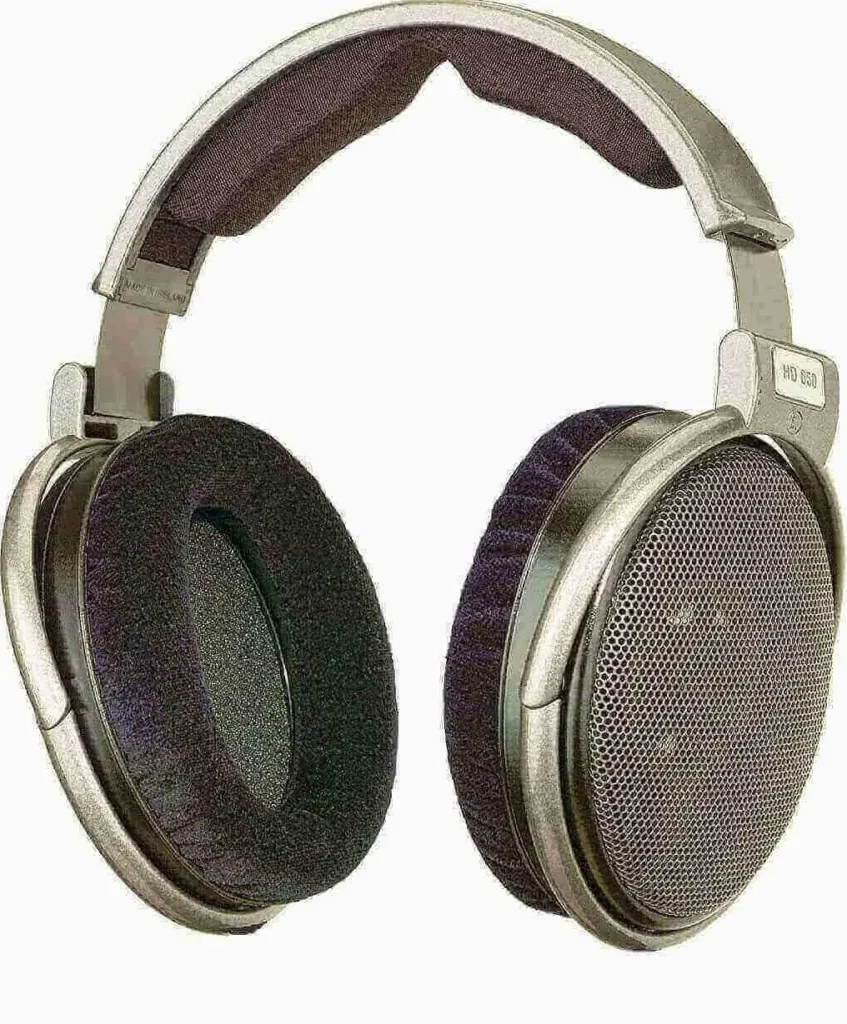 Amazon Buy Link: Sennheiser HD6XX/HD650
Sennheiser is one of the hits in audiophile headphones. The Sennheiser HD650 comes with golden grit, ultra-detailed topside, and silky smooth bass. The HD650 is one of the most comfortable headphones available in the market. It contains thick earpads with a fuzzy lining of acoustic silk that blusters dazzling acoustic seal.
The Sennheiser HD650 gives ultra-high quality sound. The HD6XX has a massive frequency response of 10Hz-41kHz, which is too good for a headphone below $400. The cable length has also been reduced from 10 foot to 6-foot length as per the feedbacks. The headphone weighs about 260 grams.
The Sennheiser HD6XX offers astonishing sound quality that you'd dream of a headphone. The headphone awards you with warm and rigid bass and vivid clarity.
The price of this amazing headphone is $220. This could be the best headphones at that price range.
Marshall Mid ANC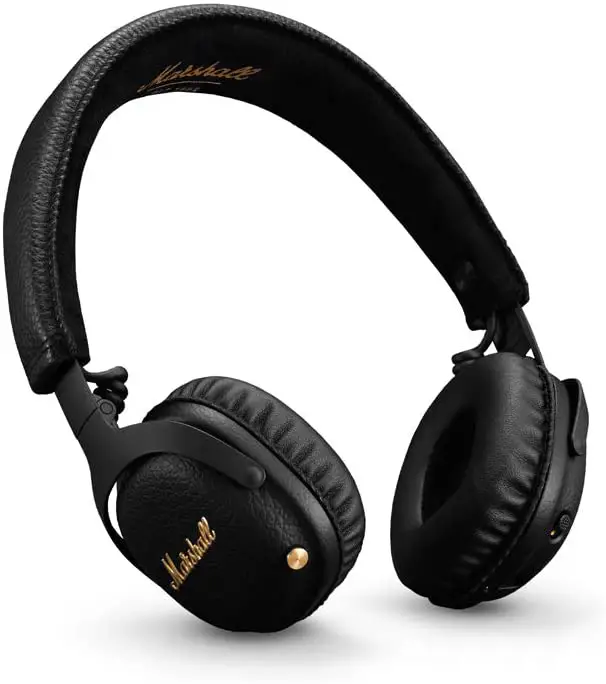 Amazon Buy Link: Marshall Mid ANC
Marshall ANC headphones are probably the best noise-canceling headphones that one could search for. These ANC (Active Noise Cancelling) headphones give excellent performance with balanced highs and lows.
The Marshall Mid ANC has a leather patina on every surface of each ear cups, making it exceptionally comfortable. The left ear cup has a multi-directional button that controls power, pairing, playbacks, volume, and call management. This button at the left ear cup of Marshall headphones attracts more customers towards the product.
One of the drawbacks of the Mid ANC headphone is it produces a little high-frequency hiss and is also less effective at a lower frequency.
The noticeable advantage of Marshall Mid ANC headphones is the crisp and precise sound clarity. Moreover, these headphones have excellent Bluetooth audio performance and best noise-cancellation. The battery life of these headphones stands around 20 hours.
The price for the Marshall Mid ANC is $187.
Shure SRH840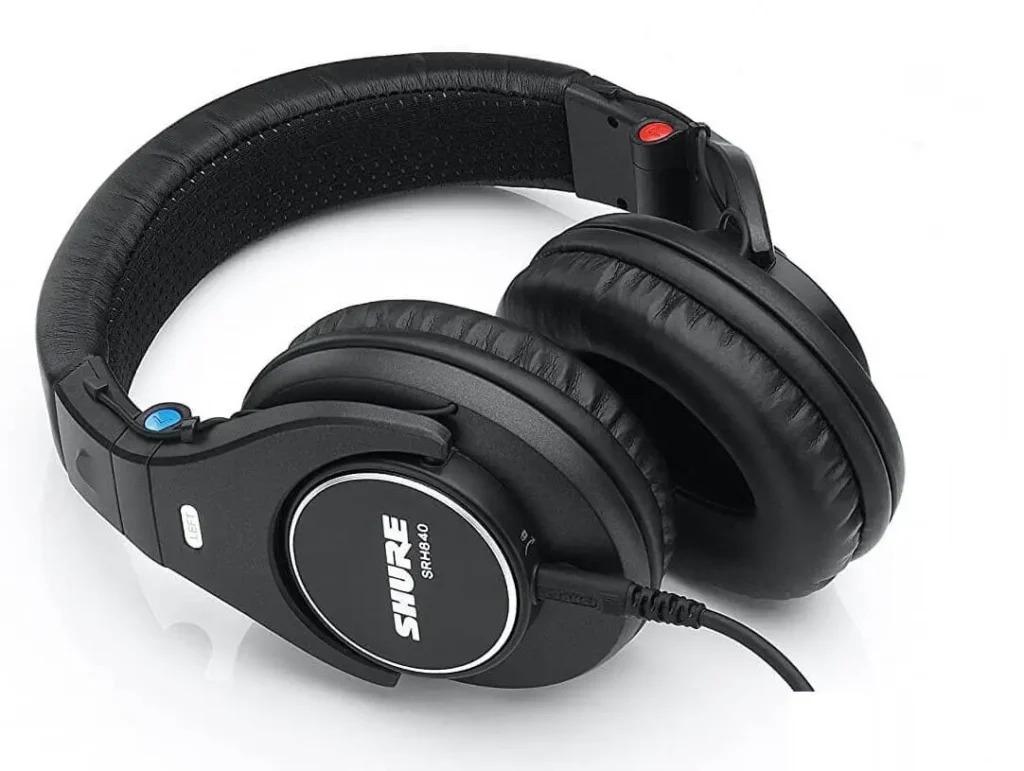 Amazon Buy Link: Shure SRH840
The Shure SRH840 is considered to be one of the best headphones for binaural beats. They are best known for their professionalism, design, and comfortability. The SRH840 models from Shure have a detachable cord that provides more portability, you can carry them wherever you go.
The 840s are a single wired headphone with a strong & satisfactory performance for meditation music and binaural music tunes. They have a frequency range of 5Hz-25000 Hz which facilitates a smooth internal sound appropriate for meditation and Binaural beats.
The price of Shure SRH840 is $99
Sony MDR7506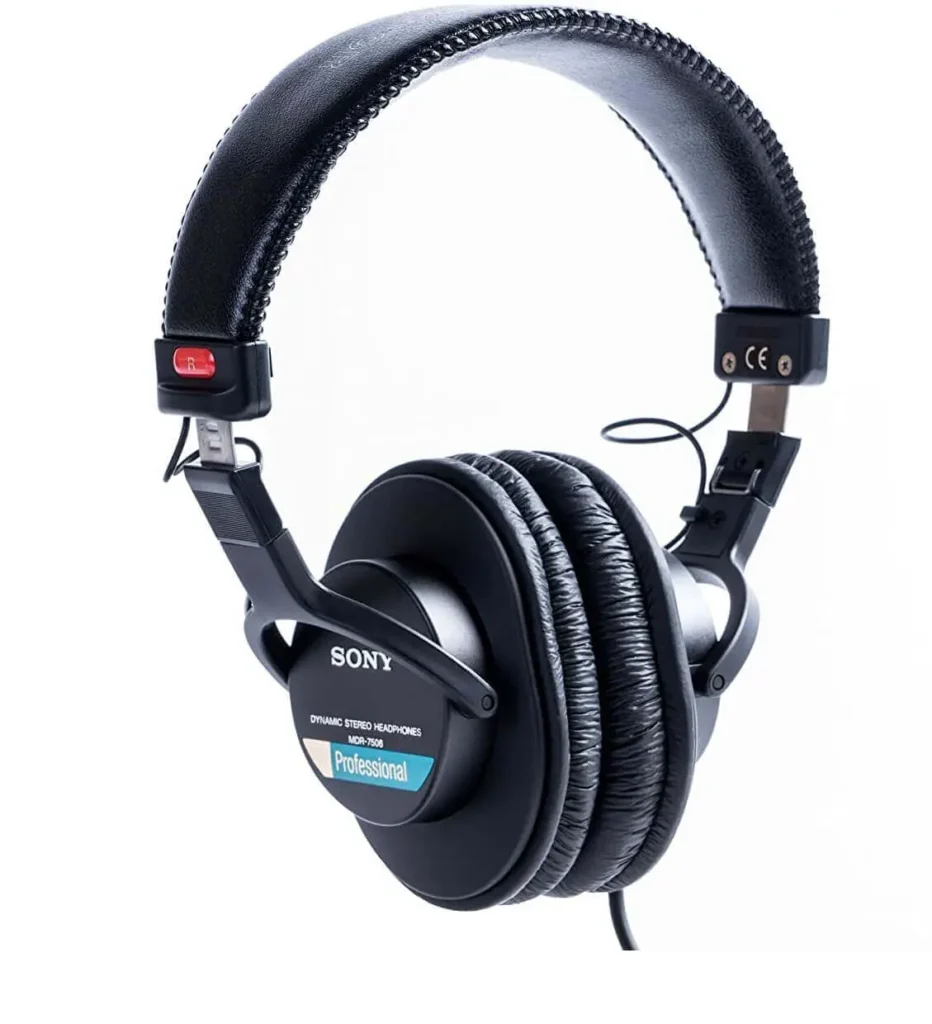 Amazon Buy Link: Sony MDR7506
Sony MDR7506 is an easily portable over-ear headphone with a collapsible design. The MDR7506 model is super light and comfortable. Likewise, these headphones have a brilliant frequency response. However, these are not noise-canceling headphones and you may experience some disturbance from the external sound.
The Sony MDR-V7506 Studio Monitor Headphones are mostly used in studios and are generally preferred by the broadcasters. The Sony MDR7506 is not the exemplary headphones for binaural beats but still, they have an acceptable feature for meditation purposes at just $82.
Audio – Technica ATH-M50X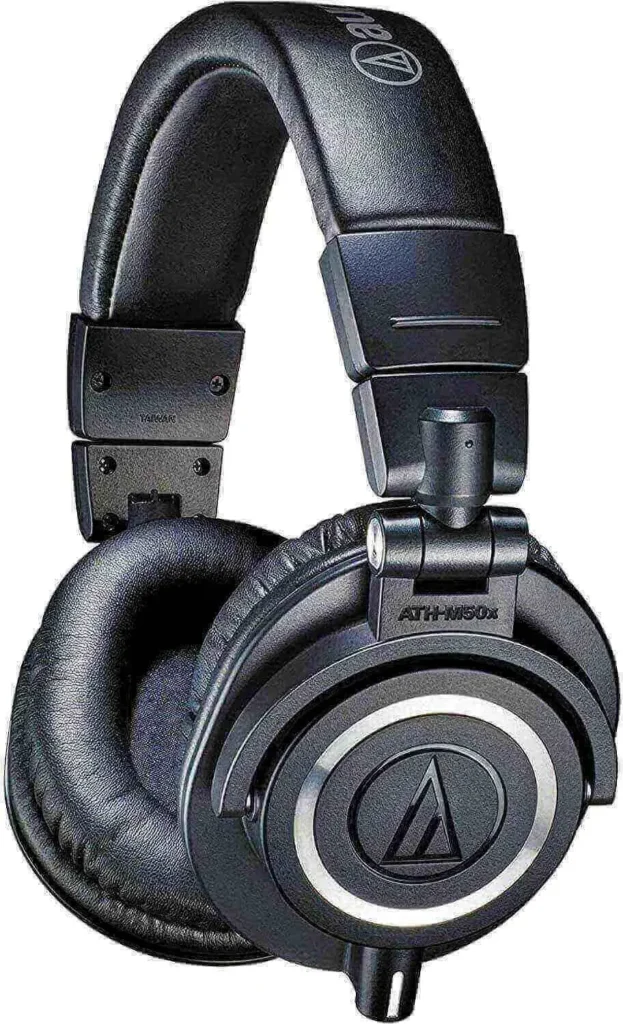 Amazon Buy Link: Audio – Technica ATH-M50X
Many consider Audio – Technica ATH-M50X as the best value for money for headphones targeting the binaural beats. The ATH-50X headphones are mostly loved by studio junkies, audio mixers for their ability to reproduce the original sound without any coloring. This means you will be able to listen to the binaural sound waves without sound alteration.
The Audio – Technica ATH-M50X headphones are best known for their clarity, comfortability, durability, and affordability.
While talking about comfortability, the Audio-Technica ATH-M50X generally gets into the conversation. These headphones are equipped with soft padding on the earpads making them super comfortable.
They are not necessarily noise-canceling headphones but they are extremely good at blocking external sounds. Moreover, the intact seal of the headphone prevents the possibility of sound leakage. These amazing set of features make this headphone a favorite for binaural sound waves.
The price of the Audio-Technica ATH-M50X is $138.
Brainwavz HM5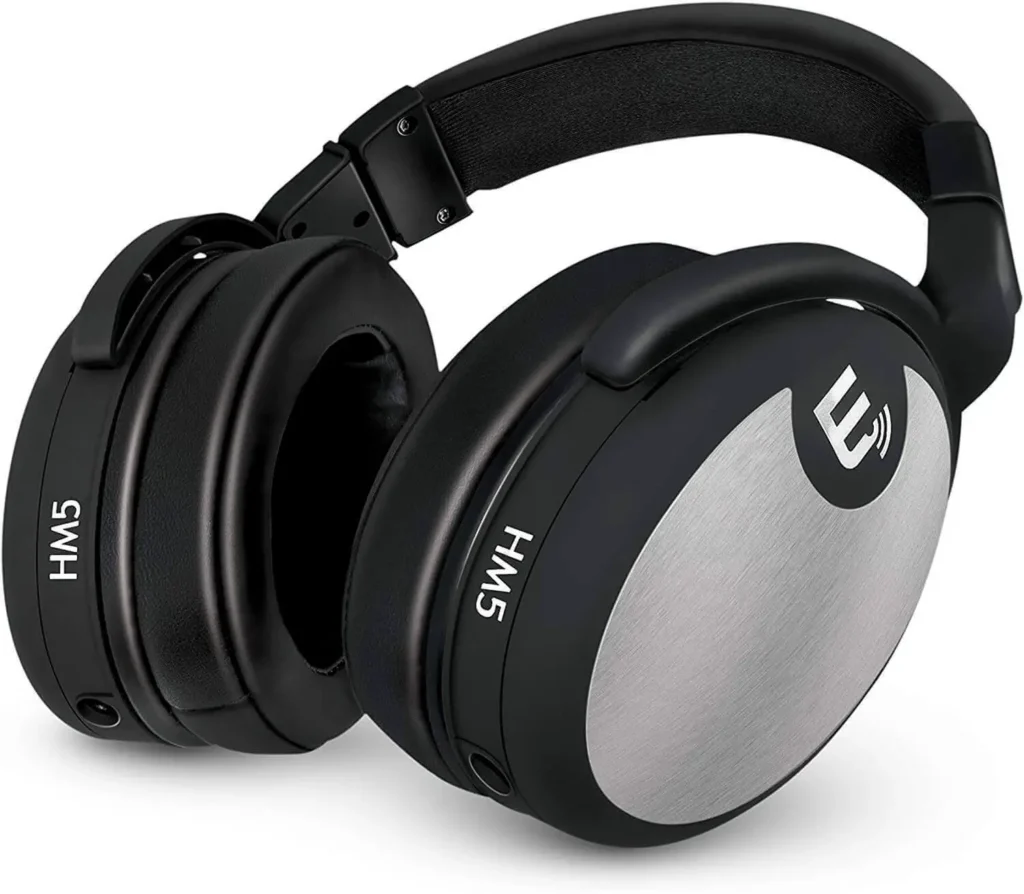 Amazon Buy Link: Brainwavz HM5
In Brainwavz HM5 headphones, the audio is accurate, and the sound doesn't leak much. The Brainwavz HM5 might not be as budget-friendly as Panasonic ErgoFit RP-HJE120-K, but it comes with more comfort, convenience, and sharper focus over the mids, highs, and mid-highs.
Even though the HM5 headphones have bulky frames, they are light weighted. The earpads are comfortable and cover your ear perfectly. Each earpad has a closed 42mm dynamic transducer, which reduces the sound leakage. The frequency range of Brainwavz HM5 stands at 10Hz – 26.5kHz.
We conducted a test on this pair of headphones, and we found that they deliver accurate bass with a well-balanced frequency range. The sound clarity is high, as well. With accurate audio and a comfortable fit, the HM5 model could be an exciting option at $100.
Klipsch R6i II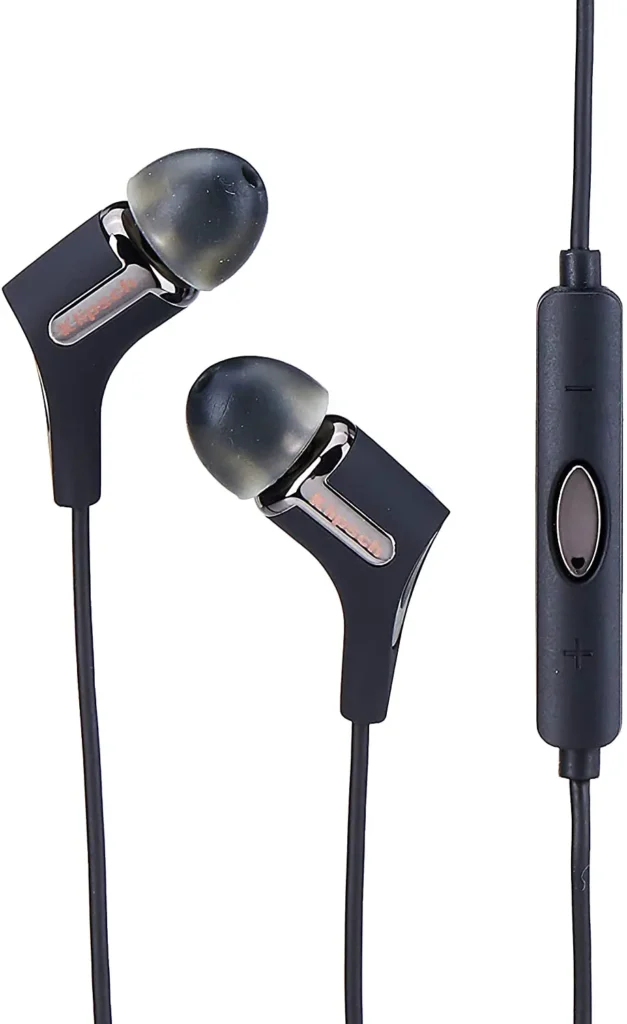 Amazon Buy Link: Klipsch R6i II
The Klipsch R6i II is mainly known for its excellent track record. The R6i II earpads have a dual magnet and a moving coil driver design inside it. This makes the headphone super comfortable to our ears.
The Klipsch R6i II headphones sound really good with pleasant sound with pure fidelity. These midrange headphones keep track of all the music notes and present the sound with clarity. The R6i headphones give you a five-star sound quality.
The dual magnet moving coil drivers cover a wide frequency range and deliver realistic sounds with constancy.
You can order the headphone from the Amazon at $59. At such a price, these are the best headphones.
Panasonic ErgoFit RP-HJE120-K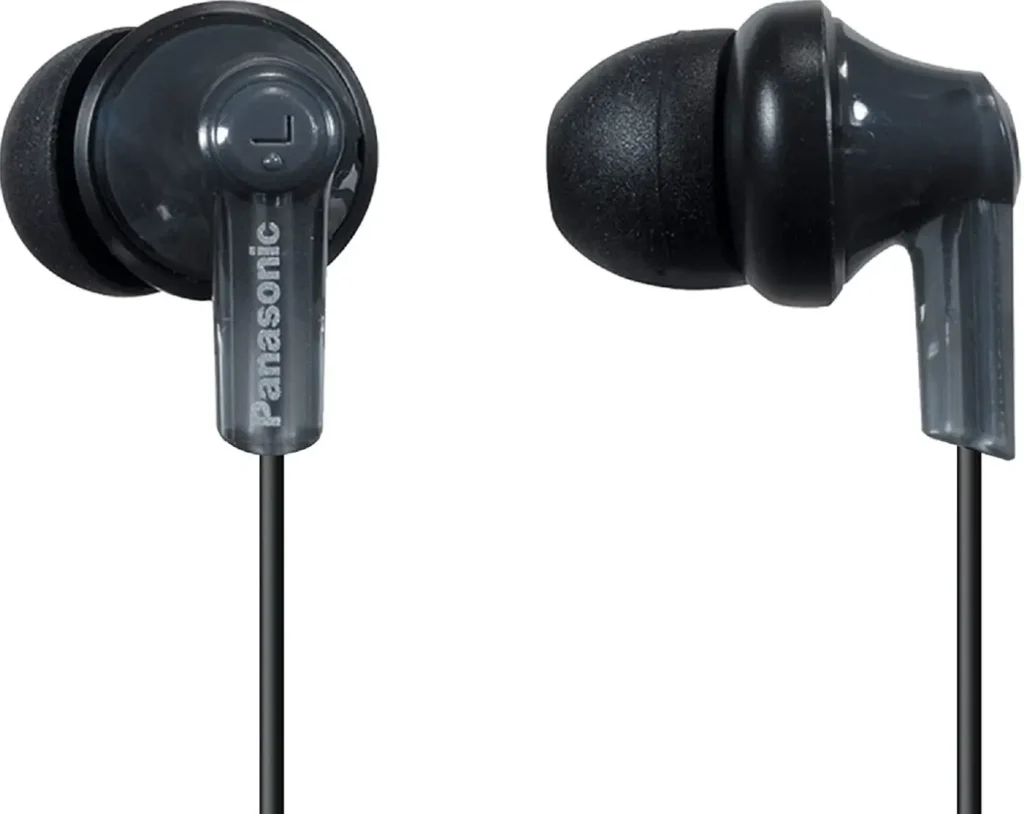 Amazon Buy Link: Panasonic ErgoFit RP-HJE120-K
Panasonic ErgoFit is one of the best headphones around at such a budget range. If you are searching for a budget headphone having good features, the Panasonic ErgoFit RP-HJE120-K is the one for you.
The ErgoFit headphones provide high-quality sound matching the sound of expensive headphones. These headphones come with thunderous bass, tight midranges, and natural highs composing a clear sound.
Features:
These budget headphones come at size 0.4 x 0.4 x 0.4 inches and weigh about 4 grams.
The Panasonic ErgoFit RP-HJE120-K comes at a low price of $8.
Cheap yet fantastic!
Sennheiser HD 202 II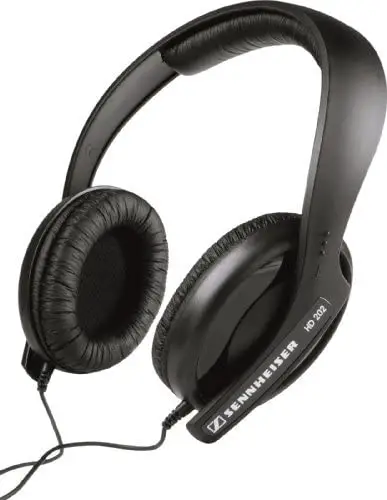 Amazon Buy Link: Sennheiser HD 202 II
The Sennheiser HD 202 II headphones sound extremely well for their price. They provide an overall balanced sound. The Sennheiser HD 202 II model covers your entire ears. Also, the headband is also very light causing no pressure in your head.
The HD 202 II headphones are not noise canceling. However, they block most of the noise quite effectively.
To make you clear I don't really recommend this headphone if you are truly searching for the best headphone for binaural beats and meditation. Okay, they do have quite acceptable attributes but not exact.
However, if you are searching for a budget headphone for binaural tunes then this will do the job for you. They are very comfortable to wear and even during long listening sessions they do not feel heavy on your head, thanks to its lightweight. This makes Sennheiser HD 202 II a good option for binaural beats.
The price for Sennheiser HD 202 II is $34
AKG K72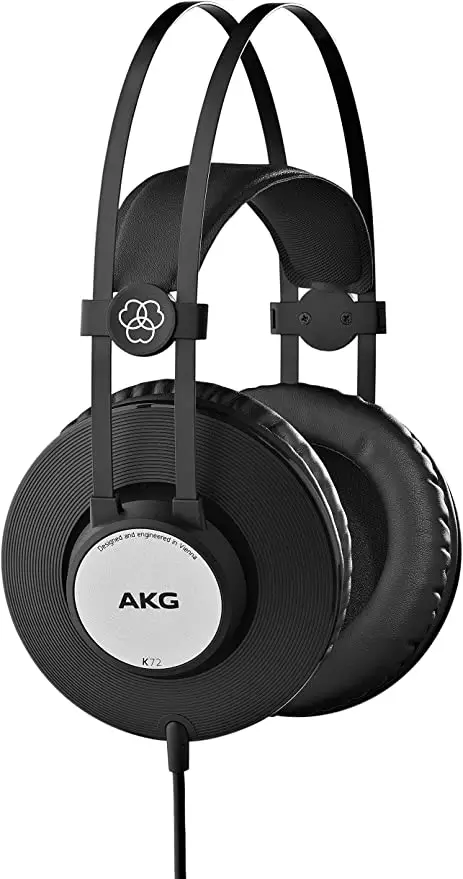 Amazon BUY Link: AKG K72
AKG offers varieties of headphones from expensive, midrange to the cheap and affordable ones. The AKG K72 is a budget headphone yet a nicely functioning headphone for its price. It delivers a smooth and balanced sound.
The AKG72 comes with a closed back and self-adjusting headband with 3m cable. They are large circumaural with huge pads that cover your whole ears.
These headphones are not really designed for external use, but they are a perfect fit for home-usage.
At just $56, they are extremely comfortable. You can wear them for a longer time without discomfort. Though far less than the expensive headphones bass, the AKG72 has enough bass for smooth and entertaining music.
Last Word
So these are the Best Headphones for Binaural Beats. Now it's on you to choose the headphone according to tp your desire and requirements.
Music must hit both your ears and soul so the best way to do that is using the headphones.