If you are wondering how to add images and videos to your Threads post, this comprehensive guide will walk you through the process, providing step-by-step techniques and best practices to use the app seamlessly.
Answer:
To Add Images And Videos To Your Threads Post,
1. Open the Threads app,
2. Select New Threads,
3. Tap on the clip option,
4. Select your preferred images and videos,
5. Post the Thread.
Instagram developed this app for private group communication or to express feelings or what's inside anybody's mind. It is a companion app to Instagram, allowing users to share photos, videos, messages, and stories exclusively.
---
What Are Instagram Threads?
An app called Threads by Instagram lets you post text, images, and videos about anything and everything happening in your life. You can express ideas and viewpoints or even post adorable photos of your dog. Imagine Instagram with a wider range of content.
Anyone using the Threads app can interact with a "thread" you post there. You can also repost, like, or comment on other people's posts. The Threads interface will be familiar to you if you've used Twitter.
Instagram offers the Threads app, which not only allows users to post threads but also enables them to respond to comments and follow other users' profiles. Moreover, short textual passages, links, images, videos, or any combination thereof are all acceptable in threads and replies.
Additionally, people can follow you to view your threads and replies from your profile and their feed. Your profile's privacy settings determine who can view your posts. People can like, share, quote, or repost your content in addition to replying to your posts to further the conversation.
An Instagram account is not required to create a Threads profile.
Also Read: How To Hide Likes In Threads App? [Single And All Posts]
---
How To Add Images And Videos To Your Threads Post?
If you are new to the Threads app, here are the ways to add images and videos to your Threads post:
Step 1: Open the Threads app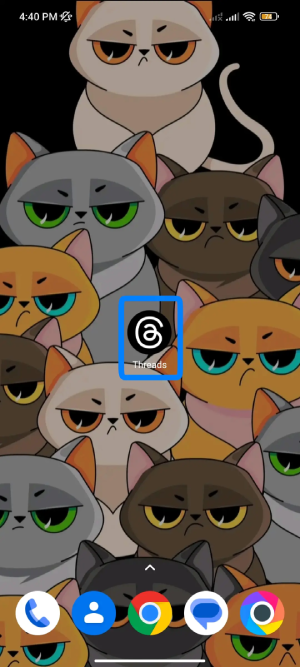 Open the Threads app on your smartphone.
Step 2: Select the Third Option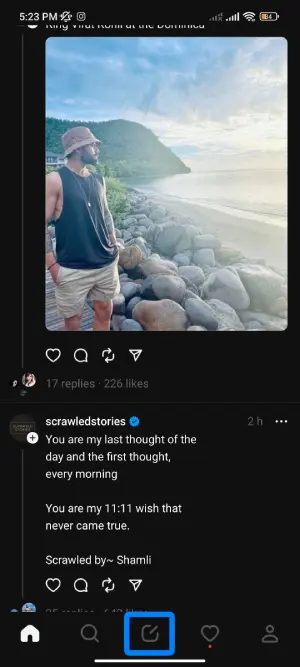 Select the third option to New Threads at the bottom down.
Step 3: Tap on the Clip Button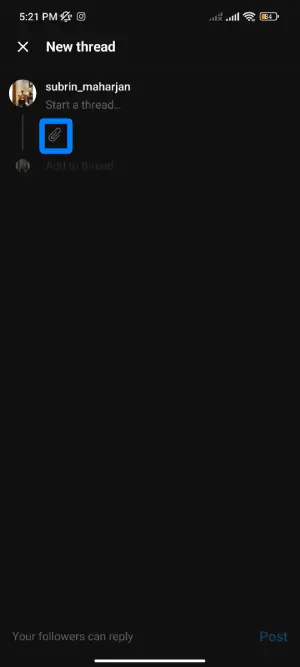 An option for New Thread will appear on your screen, Tap on the clip-like option below "start a thread…"
Step 4: Select the Image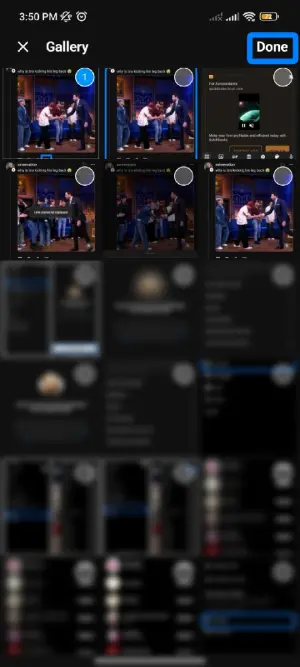 You'll see all the images and videos from your gallery after allowing all the images to the Threads; select the image and video you'd like to add. Then click on Done.
Step 5: Post The Thread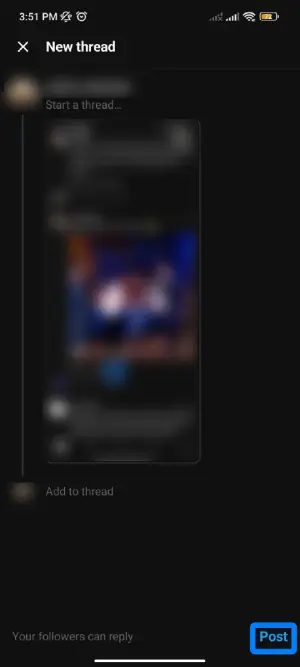 Write anything you want and Post the Thread.
Once the image has been posted on Threads, you can leave comments and include other people's names.
The app does not yet support hashtags but has a homepage where followers and non-followers will see your images and videos.
Also Read: How To Make Threads Account Private?
---
What Are The Features Of The Threads App?
Any account, even ones you already follow on Instagram, can be searched for and followed.
Text, pictures, and videos can all be found in a post or thread. GIFs currently cannot be posted, which is unfortunate.
GIFs can, however, be used to respond to a thread.
Like Instagram, users must request to follow you if you create a private account.
We weren't expecting a rival app to allow for seamlessly sharing threads on Twitter.
You cannot send the DMs using the app at this time. It can be viewed as a benefit or a drawback.
Also Read: Can I Create Ta hreads Account Without an Instagram Account?
---
Frequently Asked Questions (FAQs)
Some of the most frequently asked questions about the Instagram Threads app and other issues about the app are as follows:
---
Are All My Instagram Followers Able To See My Threads?
Your Instagram followers can see your Threads if they sign up for the app and follow you or if you follow them on it.
---
How Is Threads App Different From Twitter?
Because Threads is a rival to Twitter, its user interface, structure, and features are similar. To help you understand better, we're working on a detailed comparison between the two platforms.
---
Does My Instagram Account Get Deleted If I Delete My Threads Account?
Yes, your Instagram account gets deleted if you delete your Threads account.
---
Does The Threads App Access Data On My Phone?
A Meta app is called Threads. And Meta is notorious for gathering user information. Therefore, yes, a lot of permissions are needed for Threads to access your data. Before downloading the app, you can view the list of permissions on the Play Store or App Store listing.
---
Conclusion
You can add images and videos to your Threads post by following the steps mentioned in this article. Threads is a new trending app that has recently been challenging the Twitter app. Additionally, Threads opens up a world of creative possibilities and engagement opportunities.
By posting Threads, images, and videos, you can enhance the impact of your online discussions and captivate your audience and create a dynamic and immersive experience. So, go ahead and add that captivating image or compelling video to your next thread, and watch as your content comes to life, making your conversations on Threads unforgettable.